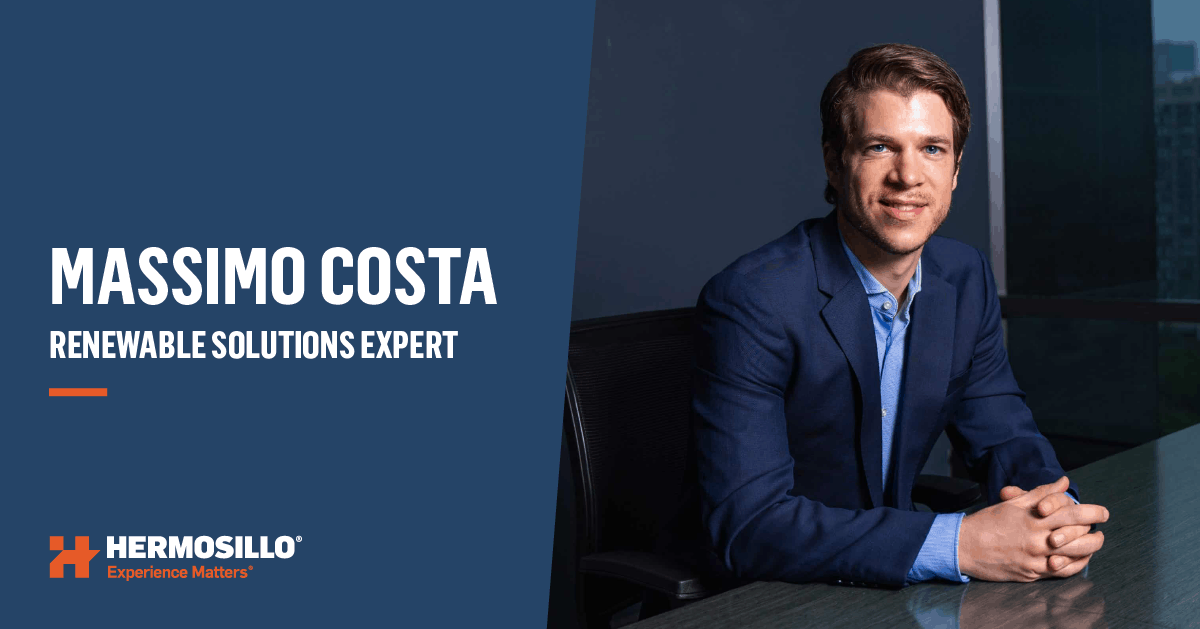 "I see myself as an intermediary between the client and their final project. I'm here to help them make their vision a reality." In this interview, Massimo has shared a glance of his passions, achievements, and overall trajectory.
What has led you to be where you are now? 
I studied mechanical engineering in Switzerland before switching to renewable energy and environmental engineering. For several years I worked as a consultant for sustainable constructions where I certified buildings in terms of energy and acoustic efficiency. When I arrived in Mexico, before joining Hermosillo's team, I did an MBA at IPADE Monterrey.
How would you describe your job to a person who does not work in the construction industry?
I see myself as an intermediary between the client and their final project. I'm here to help them make their vision a reality, addressing their needs and concerns, from the beginning to project delivery. But it doesn't end there, it is also about creating long-term relationships by providing exceptional service even after the project is done.
What is the biggest challenge you have faced while working in Hermosillo? How did you manage to overcome it?
There is a lot of resistance in the renewable energy sector from several authorities that are trying to repress the development of renewable innovation and private investment. This creates uncertainty in the market, resulting in the slow development of new projects.
But this doesn't stop us, in Hermosillo we continue to support our customers to innovate and push the country and our world forward.
What is the job achievement you are most proud of?
I believe that in a relatively short time in the company I have managed to grow my network of contacts, with friends, suppliers, and potential customers. 
I'm here to help my clients make their vision a reality…
How have Hermosillo's values influenced your life?
Hermosillo's values are very aligned with mine and those taught to me by my parents. It is a great honor to be able to work in a company that shares your values, such as honesty, integrity, civil and environmental responsibility or teamwork. Hermosillo gives me the opportunity to do the things I like,how I like to.
What aspect of your personality do you most attribute your personal success to?
I feel that I have always found my way around people. Communication and interpersonal relationships are natural skills to me, and I think that is exactly what got me to where I am now.
Any business, one way or another, is "people business", and so is life as well. It is very important to take care of relationships and make sure they are good and genuine. Also, this deal should be mutual. At Hermosillo, that's how I felt since the beginning about all my collaborators, superiors, and customers or suppliers.
Someone that inspires you:
Bill Gates. It is very impressive everything that he has achieved and how he continues to challenge the issues that arise in our world and our society. I don't necessarily refer to his successes with Microsoft, introducing computers to everyone, but rather his dedication and social and philanthropic commitment. I admire the projects he carries out, the donations he makes and how he contributes to society to make our world better.