OUR SERVICES
Focused on renewable construction for Wind, Solar Energy and Emerging Markets, we can help you complete projects for leading developers and utilities in Mexico.
Civil and earthworks
Foundations
PV-Panel installations
Turbine erection, installation and wiring
Medium voltage collection
Substations
Transmission lines
LET OUR
60 YEARS OF EXPERIENCE


DO THE WORK; TRUST US TO HELP YOU IMPROVE YOUR ECOLOGICAL FOOTPRINT.
Needing a consultation?
Introducing Emmanuel Carmelo, our expert representative in the construction of clean and renewable energy projects. With 19 years of experience and a track record of 37 successful projects, Emmanuel has the expertise to support you in the most optimal way possible. Contact him today and let's discuss your project details to get started on the path to succes
CLICK TO CONTACT ME
START THE CONVERSATION
CONTACT US
Our strategically located offices allow us to meet your needs efficiently and offer our services nationwide. For immediate assistance, you can reach representative Rafa Romano: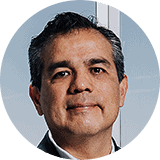 Rafael Romano
New Business Development
CLICK TO CONTACT ME
Let's see where a conversation leads
We are the #1 resource for international companies looking to build in Mexico.
Contact Us