Reliability and integrity in every step
Our Lean Construction Certification can guarantee a true focus on the customer value and a reduction of waste that help us accomplish an immediate productivity increase in any project, (yes! any project).
Using the best Lean Construction practices, we become highly involved in the alignment and holistic pursuit of in-sync and continuous-improvement through all dimensions of the project and its management process, delivering greater value.
"Hermosillo is one of the companies

making strong efforts

in Lean Construction practices."

-Dan C. Heinemeier, Executive Director of LCI (Lean Construction Institute)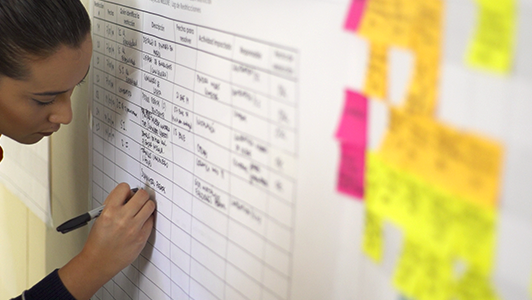 Budgeting
We are in our clients side, we see budget as an exercise in value creation. TARGET VALUE DELIVERY allows us to set your project cost bellow estimated market value. We incorporate your true needs with innovative solutions, grounded in constructability.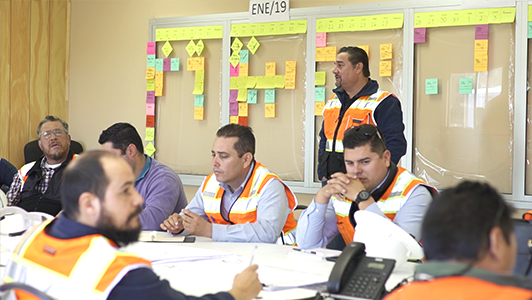 Problem Solving
LAST PLANNER/BIG ROOM We explore and develop alternatives and options while working towards a decision deadline from start until the end of your project. A design of conceptual alternatives is set to meet all the conditions of total Client Satisfaction.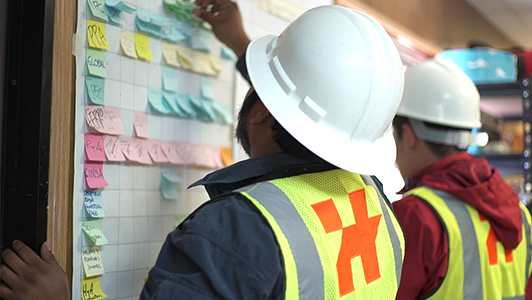 Decision Making
JOB PLAN. All team members have a clear definition of the values of the project from the perspective of cost, design and business objectives, allowing us to deliver "bullet-proof" decisions that resist second guessing and keep us on track.
Our commitment is REAL
• 14 of our team members are CM-Lean by the AGC

• 37 of our team members have successfully completed the Lean Construction Education Program courses, denoting knowledge and understanding of lean adoption, practice and process transformation.

• We have certified 75% of our subcontractors at our Hermosillo Lean Construction program.

• We proudly relay on our team of active members and are co-founders of the Lean Construction Institute Mexico, the only organization validated by the LCI US.
"Thanks to Hermosillo for the effort to

implement Lean Culture

not only in your company but also in the industry,

participating in the LCI Mexico

Chapter."

-Glenn Ballard. Co-founder of Last Planner System