BIM: Cloud Collaboration
Take a look at practices that have been successfully developed by Hermosillo's VDC program:

· Secure accessibility of project information
· Standardizing BIM aligned workflows
· Working on forge development for data connections
· Developing VR workflows for coordination
· Development of an innovation lab where new technologies are tested for design/construction applications

The new way is the Hermosillo way.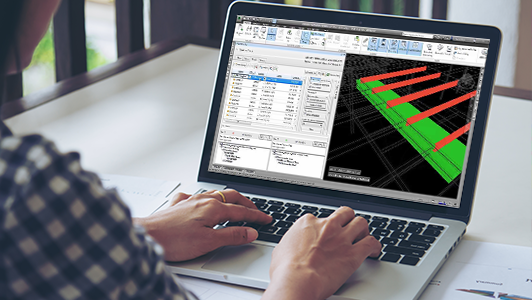 Enhanced productivity
Communication and collaboration that reduces rework. With VDC, all systems are modeled together from the beginning using clash detection coordination to identify potential design conflicts before they manifest into reworks and delays on the job site. At Hermosillo, models are not just 3D representations of the project, but provide a fundamental structure to the project's information.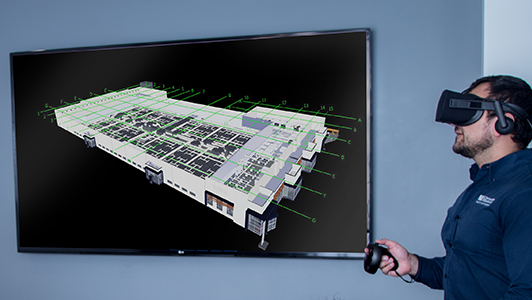 Greater transparency
By creating more accurate virtual and augmented reality you'll have walkthroughs of your project during the planning and revision stages. You'll see your vision come to life in an immersive experience, clearly realize the impact of any proposed changes and gain meaningful insight to confidently make final decisions.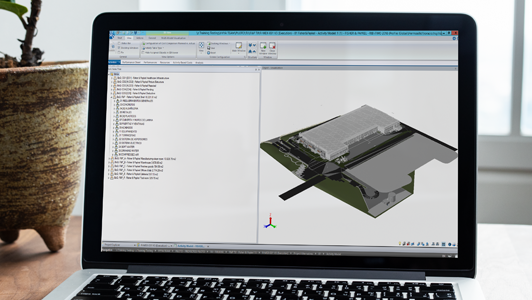 Safety by design
The preparation of a building plan in virtual design ensures that our team, our collaborators, and you can clearly understand and interpret what the building will look and feel like, giving us the opportunity to identify and assess potential sources of risk in any phase of the project.
Take for example this exact 3D model of an industrial facility,
what you see is what you get.
BIM Project Visualization
With our 5D estimating processes in place, your project will receive the highest coordination and information management – from the start. Our BIM technology use also elevates our ability to provide a sophisticated level of control.

We will maintain a crystal clear-visualization of your project process throughout its life cycle, giving you constant insight of its design, costs and performance with its digital representation, providing a reliable basis for decision-making.

A prepared team is the Key to success
Our in-house VDC team is assembled by certified professionals, experts in their field. We proudly relay on their knowledge, sharing what Hermosillo does best: achieving the highest quality standards and managing risk of complex projects.

In collaboration with key business partners and college institutions, Hermosillo's team is also working towards expanding the adoption of BIM on a national scale.
State-of-the-art technologies
Budget assertiveness
Real-time Data
Timely clash detection
Shorter project cycles
Project scope understanding
Immersive virtual experience
Hermosillo proudly participated as an

Autodesk University 2018 speaker

, sharing our company's experience with cloud collaboration and model-based communication.