MAKE THE MOST OF YOUR FACILITY
Whether you need a new facility or an upgrade to an existing one, our team is here to help you achieve your goals. We offer first-class services for a wide range of manufacturing industries, such as Aviation & Aerospace, Pulp & Paper, Glass, Injection Molding, and more.
Our promise is simple: we will deliver a world-class facility in Mexico, on time, on budget, and in compliance with local codes.
Our team of experienced professionals also has extensive knowledge and expertise in the consumer goods manufacturing industry. We also provide exceptional industrial electronics contract manufacturing services that are tailored to meet your unique requirements. Every project is completed with the highest level of quality and efficiency.
Superior Manufacturing Construction with Hermosillo
Hermosillo continues to be highly sought after by clients worldwide who wish to establish their presence in Mexico. The reason behind this demand is simple: we offer much more than a mere finished product. Our foundation lies in honesty, integrity, and teamwork, which permeate every aspect of our operations. We firmly believe that people are our most valuable asset. Although we take pride in being recognized as one of the leading manufacturing construction companies, our primary focus is on serving our clients and meeting their unique requirements rather than solely pursuing profit.
The Benefits of Partnering with Hermosillo
Working with Hermosillo means you are tapping into more than 60 years of experience in manufacturing construction in Mexico. Our attention to detail and reputation for delivering outstanding products are well-known and well-earned. When you choose Hermosillo, you can expect the following:
Thorough Institutional Knowledge
We adhere to international standards and local building codes. As we continue working with international clients, we must understand their project needs. Also, thanks to our fluent English, you can expect accessible and clear communication.
Functional Designs
Proper planning and value engineering during the design phase is crucial for efficiency, safety, and a cost-effective project. You can trust our optimized layouts for facilities that ensure smooth operations and compliance in Mexico, enhancing productivity and competitiveness in the dynamic Mexican market.
Expert Attention to Detail
Our clients deserve manufacturing contractors who deliver results beyond what they envisioned. Hermosillo's workforce delivers high-quality craftsmanship. We have the know-how, the resources, and the technology to bring every aspect of a project to life without overlooking any of the details.
Efficient Construction Timelines
Your manufacturing construction partner should be able to complete a project in a reasonable time. When you work with Hermosillo, you don't get empty promises. We provide appropriate timescales and constant updates on the progress of your building.
Virtual Design
Beginning in the digital world is the way of the future, and we embrace technical challenges to push innovation. With Hermosillo's VDC program, we can start a project entirely online. With all project data on the cloud, all parties can share information instantly to ensure the project is on the right track. With the power of virtual reality (VR), our clients can see construction projects in 3D space before the first brick is laid.
Lean Construction
At Hermosillo, we follow Lean Construction practices. This means less waste, more productivity, and better value for the client. Yes, sustainable construction techniques are also more budget-friendly! Manufacturing builders have a responsibility to the planet and the project.
Cooperation with Private and Public Entities
We happily work with government or private firms. Our knowledge of construction codes and techniques makes us highly flexible. When Hermosillo enters a community, we work with the people, not against them. Our projects should enrich the area and provide value to our clients.
Hands-On Care
Our team is invested in your success. We understand you could hire one of many manufacturing facility construction contractors, and we take your decision to hire us seriously. You will never feel as though you're in the dark when Hermosillo is on your project, nor will you get the impression that your input is invalid. The final project has to meet with your approval. We are simply the vessel by which that is accomplished.
MANUFACTURING FEATURED PROJECTS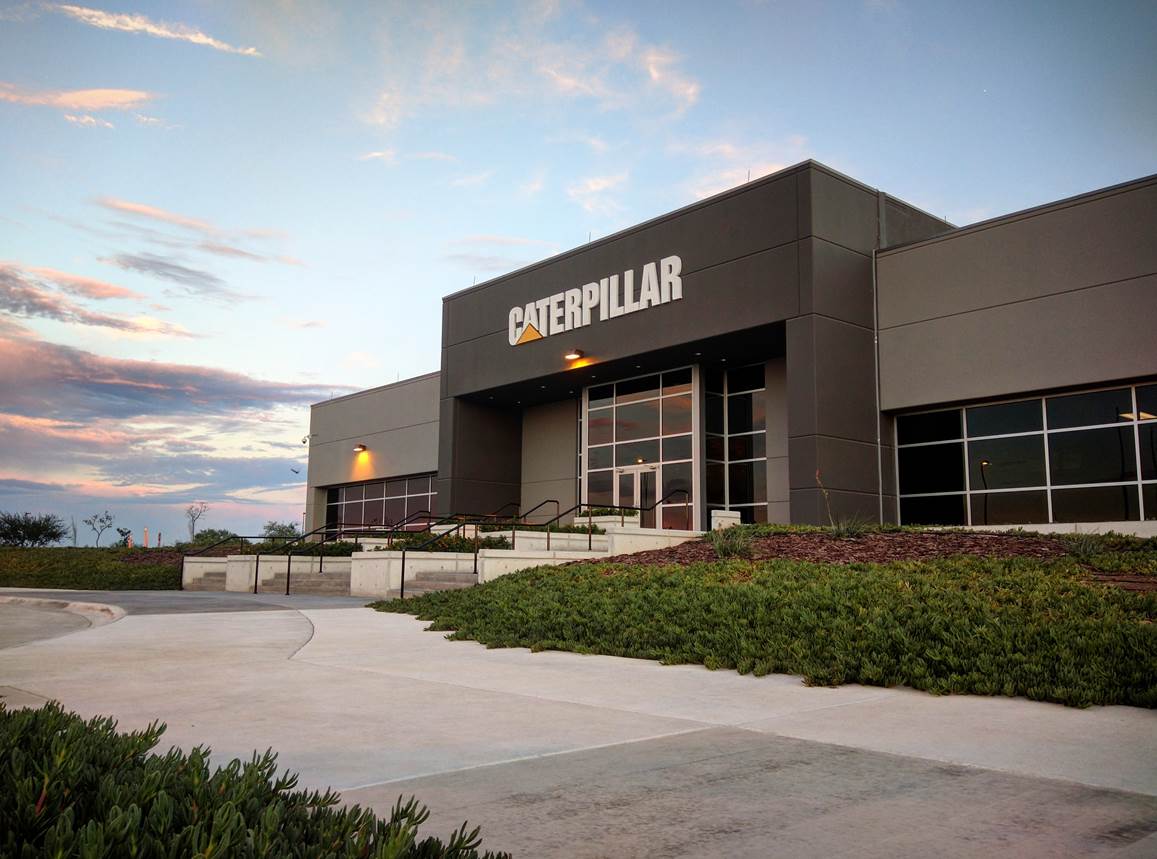 CASE STUDY
Caterpillar
Valve & Gear Pumps manufacturing facility
Ciénaga de Flores, Nuevo León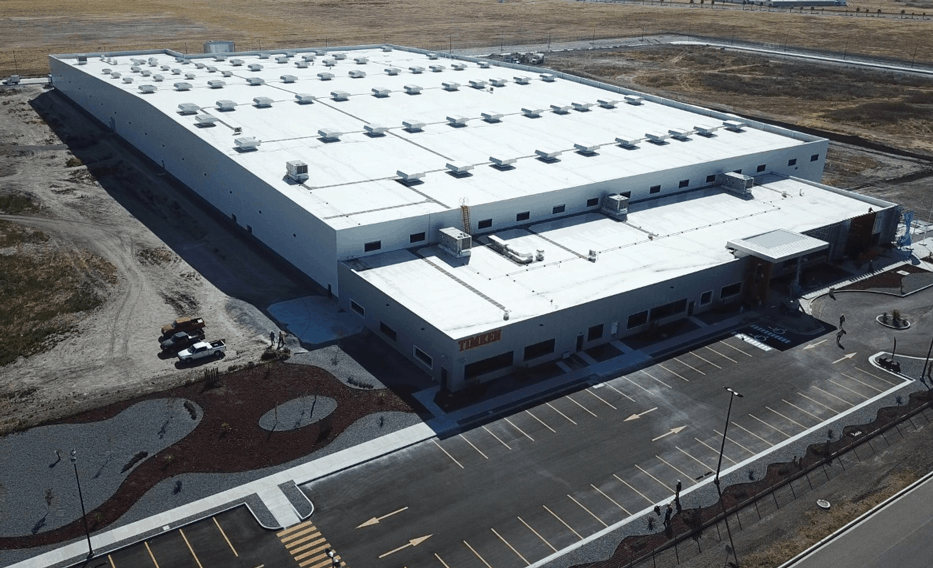 CASE STUDY
Timken
First manufacturing plant in Latin America
San José Iturbide, Guanajuato
Needing a Consultation?
Looking to start your manufacturing facility construction project? Meet Rosalva Velarde, our expert representative in this field, with over 13 years of experience. Don't hesitate to reach out and take the first step towards realizing your manufacturing goals.
CLICK TO CONTACT ME
We have been impressed with their project management, design, and construction capabilities along with their attention to detail.
- Stephen K. Scott | Caterpillar, Inc. (2016)
They have consistently shown to be flexible and exhibited a strong desire to understand and achieve the Owner's goals.
- Stephen K. Scott | Caterpillar, Inc. (2016)
This
fast track project
was a success based on the good coordination and flexibility of Hermosillo's Project Management team to adapt to the challenges of the project.
- Mauro N. Fimbres | Johnson Controls (2007)
Hermosillo has demonstrated repeatedly that they are committed to providing the best service, the best materials, and the best workmanship to ensure the future success and satisfaction of their clients.
- Matthew Rivello | Cookson México (2007)
Of additional note is the "Can-Do" attitude of the immediate project team – no request on our part was beyond their skill or ability. [...] Thanks for an excellent and well executed job!
- Matthew Rivello | Cookson México (2007)
START THE CONVERSATION
CONTACT US
Our strategically located offices allow us to meet your needs efficiently and offer our services nationwide. For immediate assistance, you can reach representative Rafa Romano: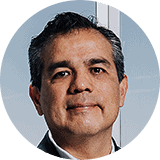 Rafael Romano Osuna
New Business Development
CLICK TO CONTACT ME
Let's see where a conversation leads
We are the #1 resource for international companies looking to build in Mexico.
Contact Us