WAREHOUSE AND LOGISTICS
We are one of the leading warehouse construction companies in Mexico. Hermosillo has an impressive track record of over 100 successful warehouse construction and distribution center projects completed. As a trusted warehouse general contractor, we understand the unique challenges and requirements of the warehouse and logistics industry.
Our clients rely on us to optimize their facilities and maximize storage capacity while ensuring operational efficiency within their budget. We believe that a well-designed warehouse plays a crucial role in the smooth operation of any logistics business. Therefore, we strive to provide customized solutions that meet our clients' specific needs and goals.
Our team of experienced warehouse construction contractors apply their expertise to design and construct structurally sound and highly functional warehouses. We take into consideration factors such as:
Proper layout
Streamlined workflow
Efficient use of space to enhance our clients' operations
If you are looking for a warehouse contractor that specializes in logistics solutions, look no further.
Our team of experts is dedicated to delivering exceptional results and exceeding our clients' expectations. Contact us to discuss how we can help you optimize your facility and achieve your warehouse goals.
DISTRIBUTION AND PROCESSING CONSTRUCTION
Distribution and processing construction play a crucial role in the success of warehouses and distribution centers. As experienced warehouse contractors, we understand the importance of optimizing the layout and design of these facilities to ensure efficient and seamless operations.
Internal Distribution
Another important aspect of warehouse construction is maximizing the property's internal distribution. We work closely with our clients to understand their specific requirements and develop customized layouts that maximize storage capacity and streamline workflow. This includes strategically placing loading docks, conveyors, and storage systems to optimize the movement of goods within the facility.
Efficient Buildings
In addition, our focus is on constructing efficient world-class buildings that meet industry standards. We prioritize quality and ensure that our warehouses and distribution centers are built to last. Our team employs their specialized knowledge to create and build structurally robust facilities that improve operational effectiveness and deliver a secure and pleasant working environment for staff.
Location
One key factor in a warehouse construction project is site location. The location of a warehouse or distribution center can significantly impact its accessibility and proximity to suppliers, customers, and transportation hubs.
CUSTOMIZED PROJECTS
As warehouse contractors, we specialize in designing and building customized warehouse and distribution center facilities for a wide range of industries. Our expertise extends to various types of buildings, including distribution centers, warehouses, cold storage facilities, food and beverage processing centers, infrastructure facilities, tenant improvements, and speculative buildings.
Distribution Centers
In Hermosillo, as warehouse building contractors, we have extensive experience constructing state-of-the-art distribution centers that efficiently handle storing, sorting, and distributing goods. We optimize the layout to improve productivity and streamline logistics processes, ensuring quick and accurate order fulfillment.
Warehouses
We understand that every industry has unique storage requirements. Whether it's e-commerce, retail, manufacturing, or automotive, our warehouse construction projects are tailored to meet specific needs. We incorporate features such as mezzanine levels, racking systems, and advanced inventory management technologies to maximize storage capacity and improve operational flow.
Cold Storage Facilities
For the food and beverage industry, we specialize in constructing cold storage facilities that comply with strict regulations. As industrial warehouse builders, our expertise includes designing climate-controlled environments that maintain optimal temperatures and meet stringent food safety standards.
Infrastructure Facilities
We have the capability to construct warehouses and distribution centers for infrastructure projects. These specialized facilities are designed to support the efficient movement of goods and materials for infrastructure development.
Tenant Improvements
Our warehouse contractors excel in transforming existing warehouses into customized spaces that meet the special needs of tenants. We work closely with clients to understand their requirements and implement modifications, including office areas, loading docks, and specialized storage systems.
Speculative Buildings
We also offer design and construction services for speculative warehouse buildings, providing flexible and adaptable spaces for businesses looking to expand or relocate. These buildings are designed with versatility in mind, allowing for easy customization to accommodate various tenant requirements.
No matter the industry or building type, Hermosillo has the expertise and knowledge to deliver high-quality, customized warehouse and distribution center solutions that maximize efficiency and support the growth of our clients' businesses.
HIGHLIGHTED
DISTRIBUTION CENTERS
With six decades of experience in the industry, we stand out as one of the top warehouse building companies in Mexico. We have successfully completed numerous distribution center projects for a variety of industries. We understand that each distribution center project comes with its own set of challenges, and we strive to provide customized solutions that meet and exceed our clients' expectations.
When you choose us as your warehouse contractor, you can trust that our expertise of 60 years, attention to detail, and dedication to meeting your needs will result in a state-of-the-art distribution center that enhances your operational efficiency and overall business success.
Needing a consultation?
Emilio Reyes is our industrial warehouse builder representative. He is ready to answer your questions and accompany you in developing your project. His 17 years of experience with more than 20 successful projects support him.
CLICK TO CONTACT ME
Hermosillo worked with our project team on value engineering solutions to reduce the cost of the building. Once the construction started, the
value engineering
continued. Their goal was the same as ours: to deliver the project on time and under budget.
- Guillermo Sonetti | The Home Depot
Hermosillo completed our project successfully and in a professional manner. We experienced both their reliability and responsibility in the construction of the magna powertrain facility in Ramos Arizpe.
- Mario Pecile | MI Developments
The execution of the construction was with the greatest degree of expertise, paying attention to detail, quality, safety. As well as keeping ahead of schedule.
- Joe O'Conn | Jones Lang Lasalle / Whirlpool
START THE CONVERSATION
CONTACT US
Our strategically located offices allow us to meet your needs efficiently and offer our services nationwide. For immediate assistance, you can reach representative Rafa Romano: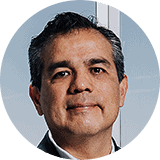 Rafael Romano
New Business Development
CLICK TO CONTACT ME
Let's see where a conversation leads
We are the #1 resource for international companies looking to build in Mexico.
Contact Us