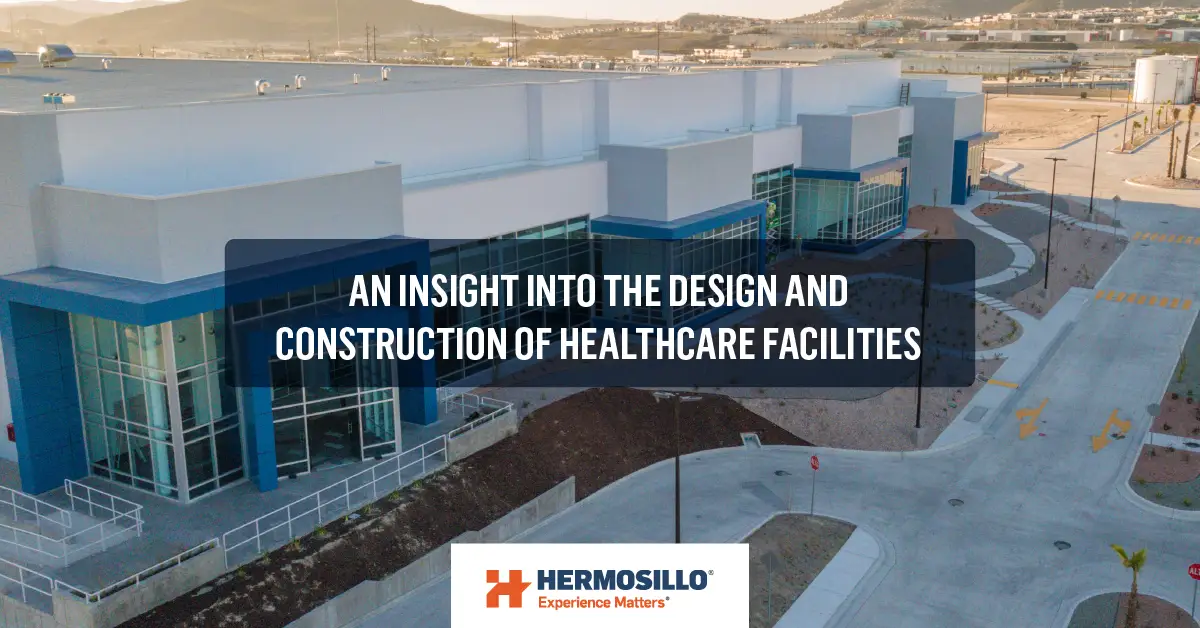 05.29.23
An Insight into the Design And Construction of Healthcare Facilities
The healthcare industry demands excellence. Now more than ever, medical device manufacturers must increase efficiency and lower costs while maintaining quality. After all, their products'…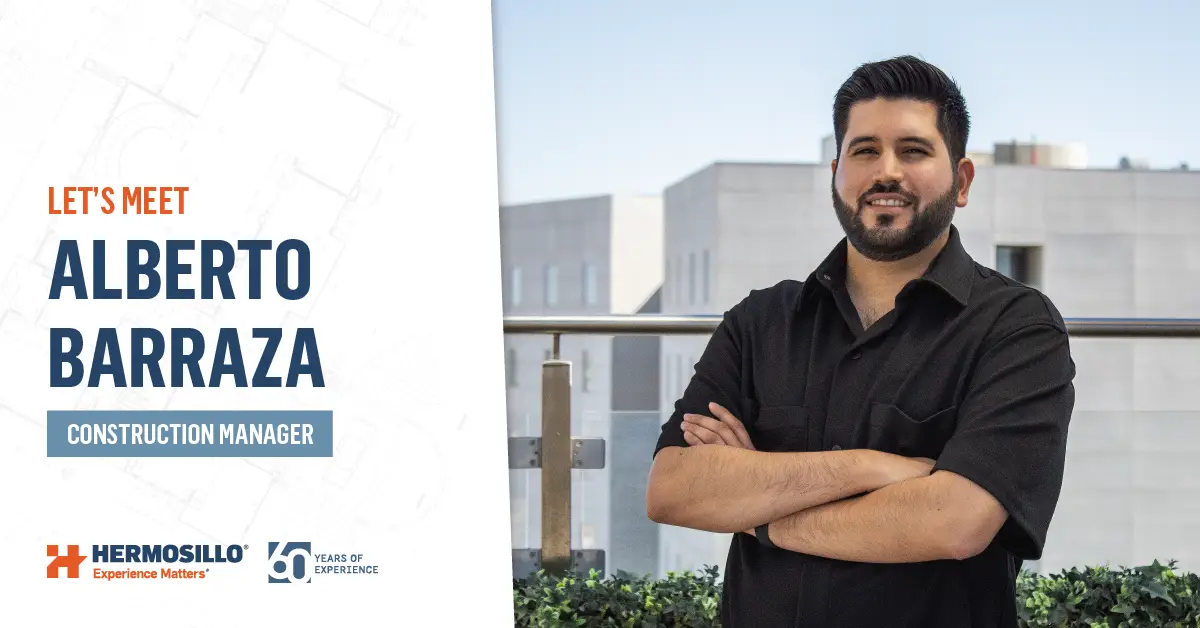 05.25.23
Meet Alberto Barraza
Alberto Barraza, one of our collaborators, shares his experiences and achievements as a Construction Manager. His time with the company has taught him valuable lessons,…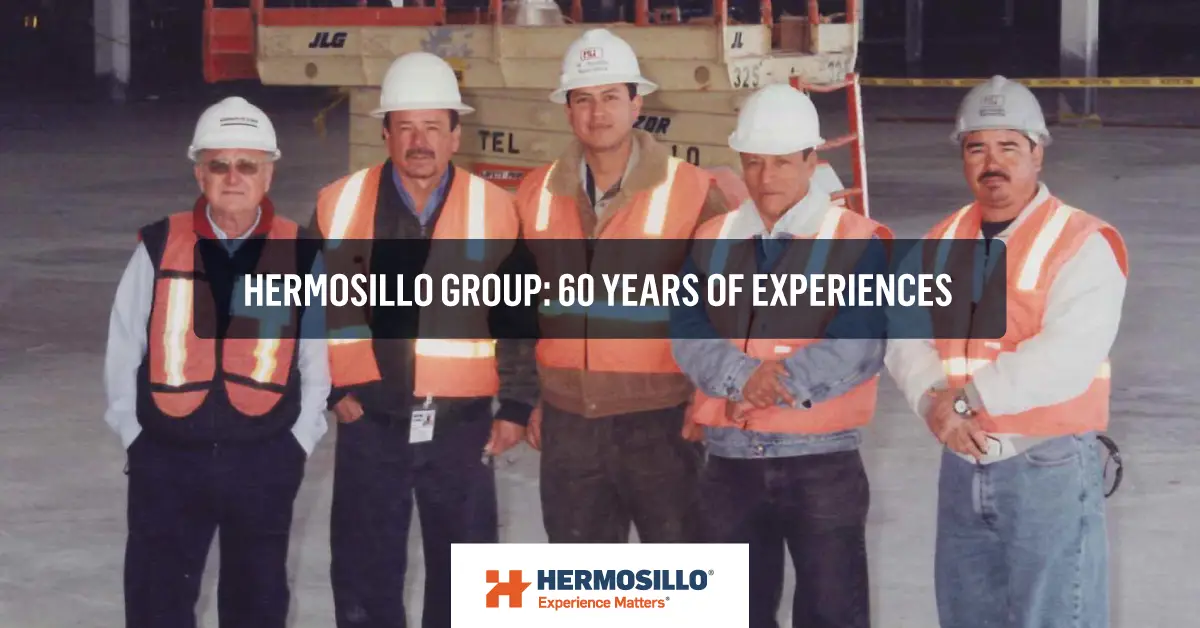 05.4.23
Hermosillo Group: 60 years of experiences
Hermosillo is a world-class company leader in the construction industry, with extensive experience in different projects developed in the main cities of Mexico. In commemoration…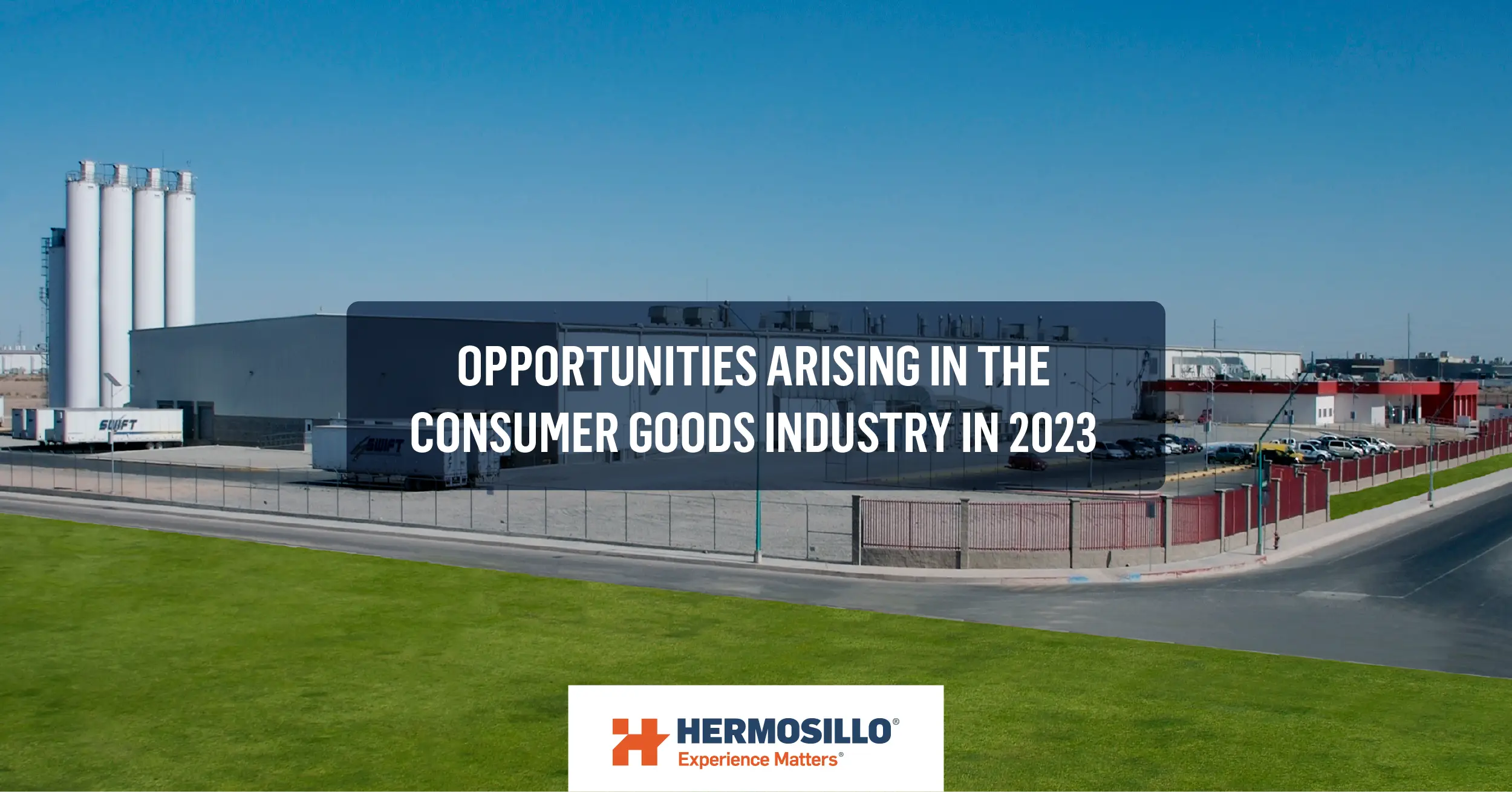 05.2.23
Opportunities Arising in the Consumer Goods Industry in 2023
The consumer goods industry is considered one of the world's most important fields. It is an essential part of every economy, as it provides people…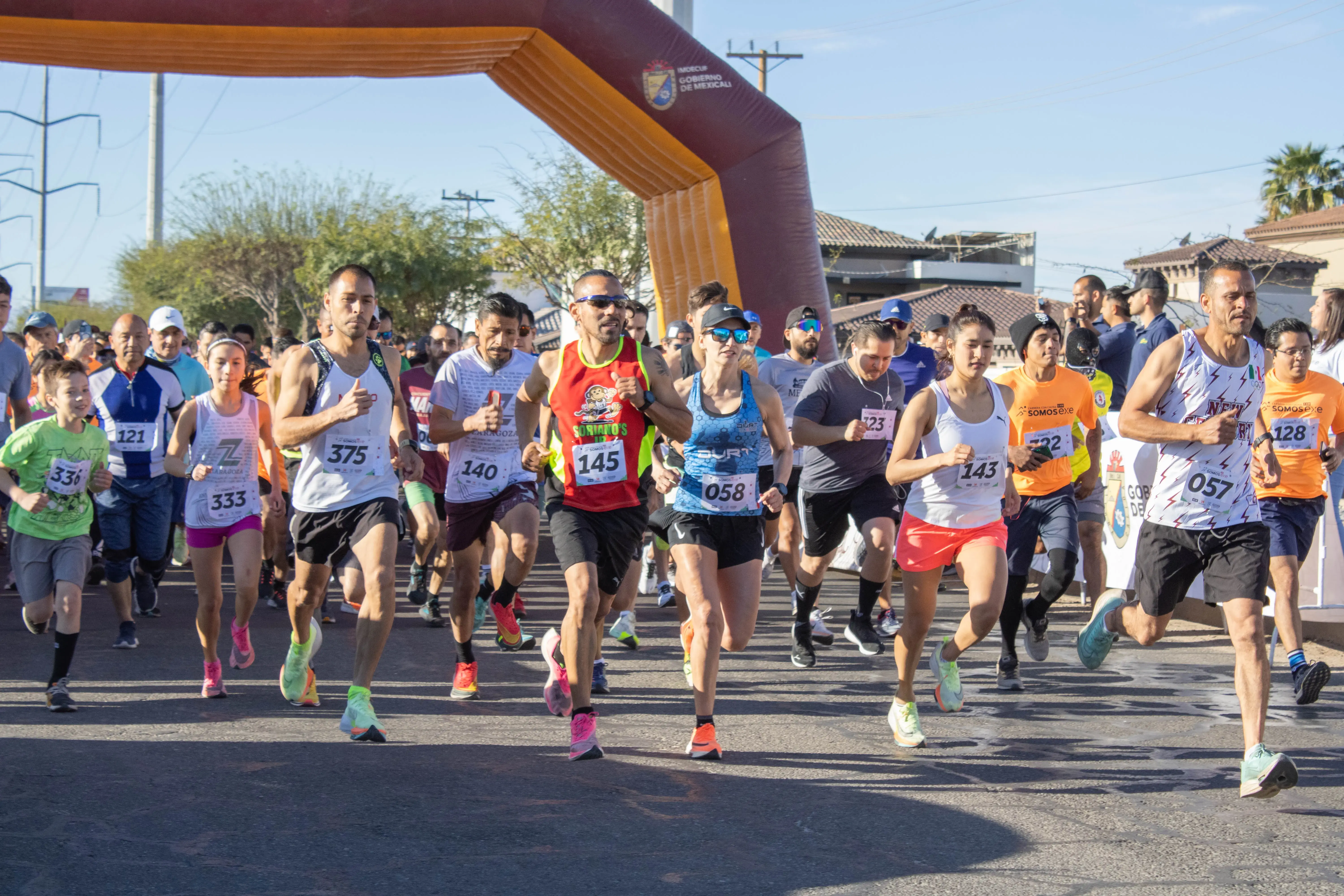 04.4.23
We celebrate 60 years with a race in support of the Marianita Curiel Foundation
We're excited to share that on April 1st, our first Somos Exe Race with a Cause took place in Mexicali, Baja California. In addition to…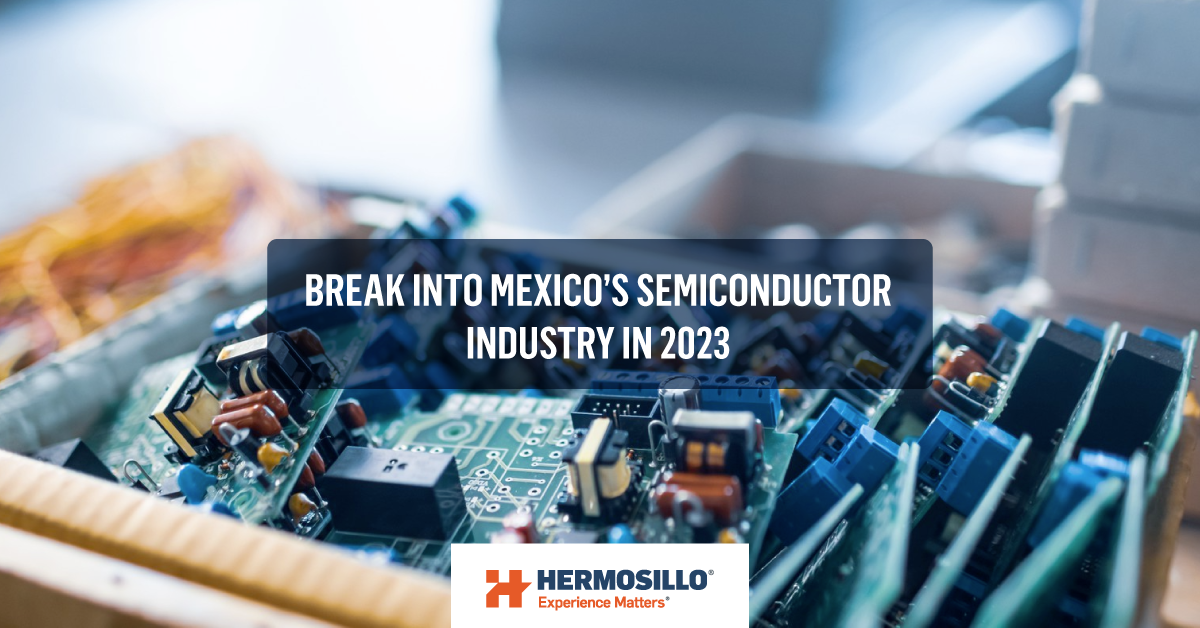 04.3.23
5-min Tech Talk: How To Break into Mexico's Semiconductor Industry in 2023
Mexico's electronic industry is poised for a bright future, particularly in the semiconductor sector, which is experiencing a worldwide boom. Our country has the potential…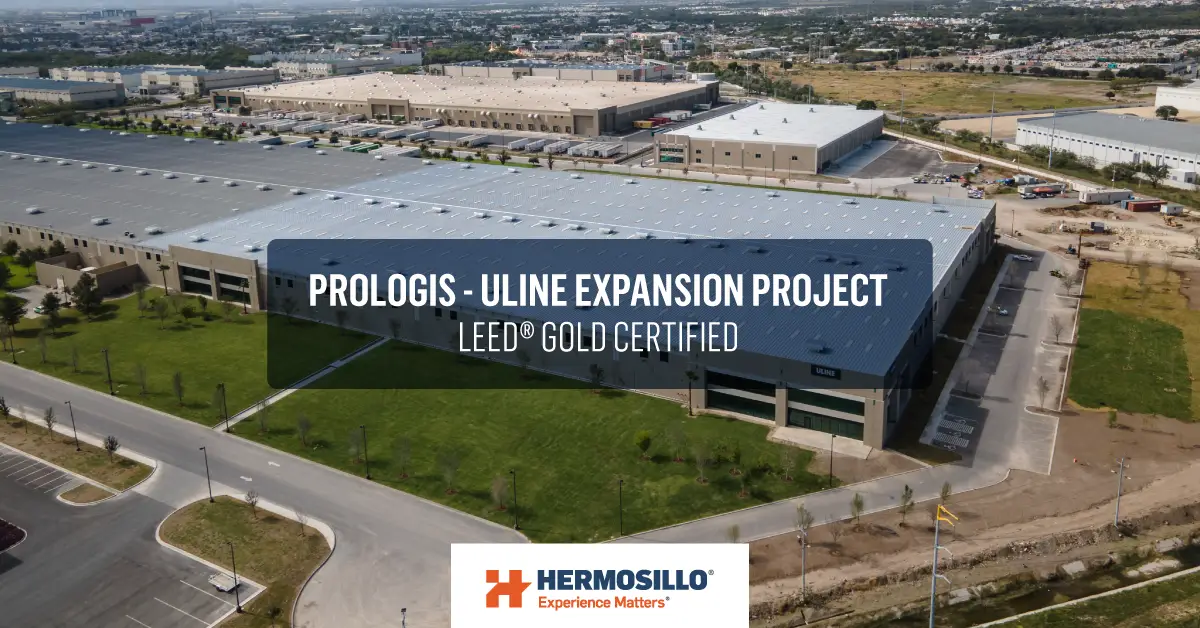 03.31.23
ProLogis – ULINE Expansion Project achieves LEED® Gold Certification
In Hermosillo, for 60 years, we have sought to protect the environment by developing projects that reduce environmental impact in the construction industry. We present…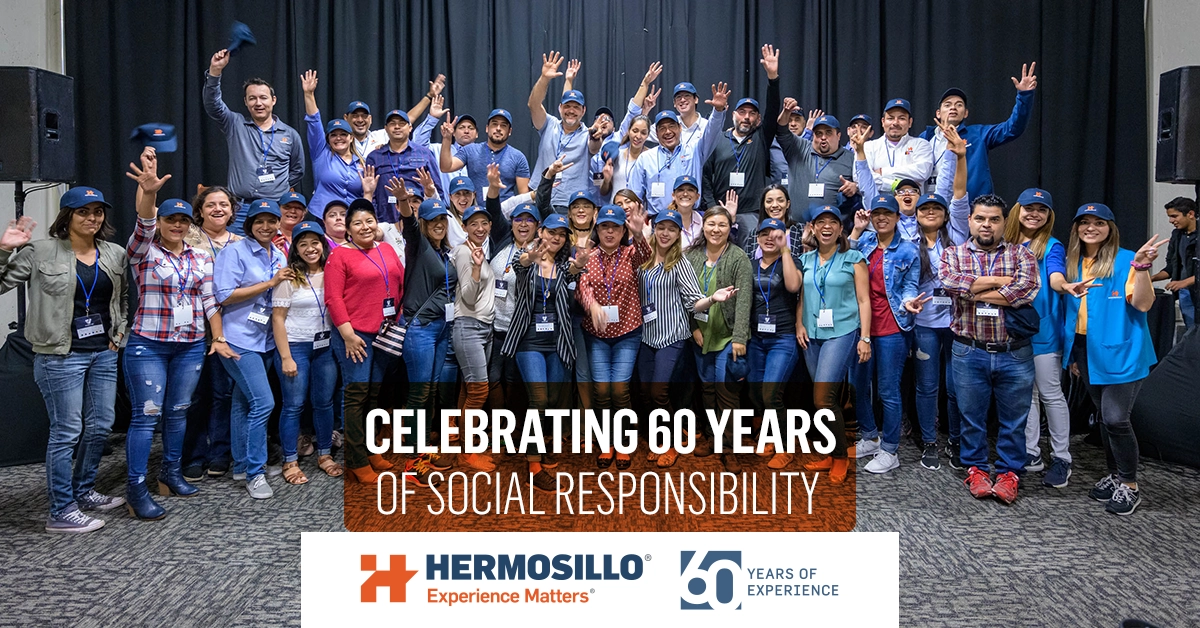 03.30.23
Celebrating 60 years of social responsibility
This year marks the 60th anniversary of Hermosillo, and we are thrilled to share this significant milestone with our valued supporters! It is with immense…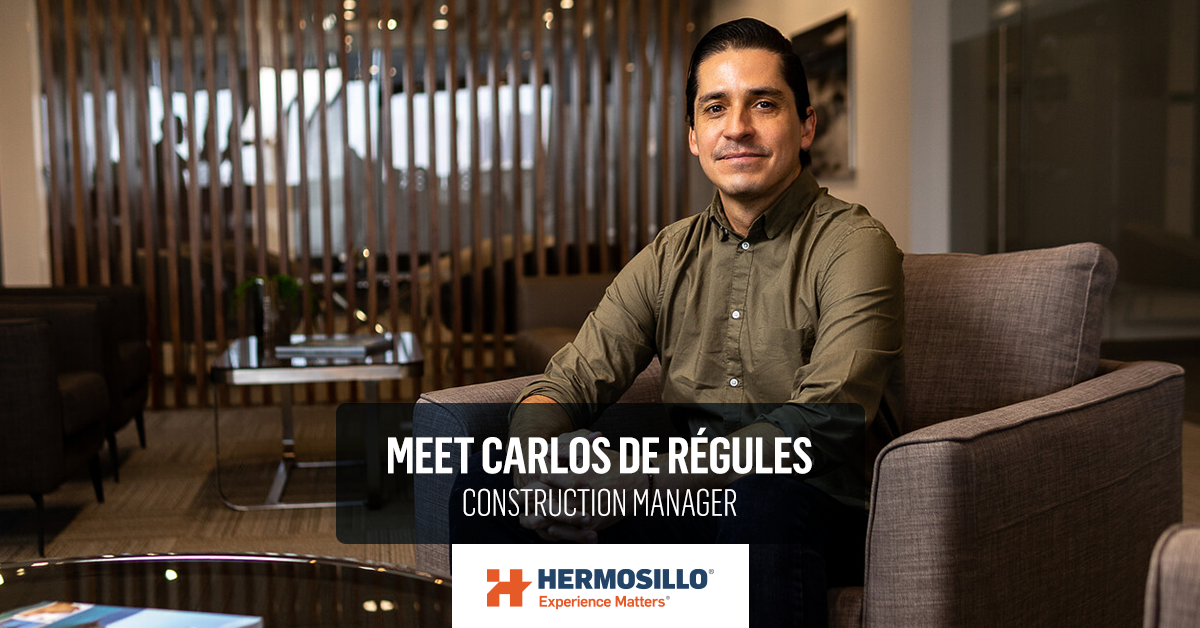 Meet Carlos de Régules
We introduce you to Carlos de Régules, Construction Manager in Hermosillo. In this interview, Carlos tells us about how he started his career in the…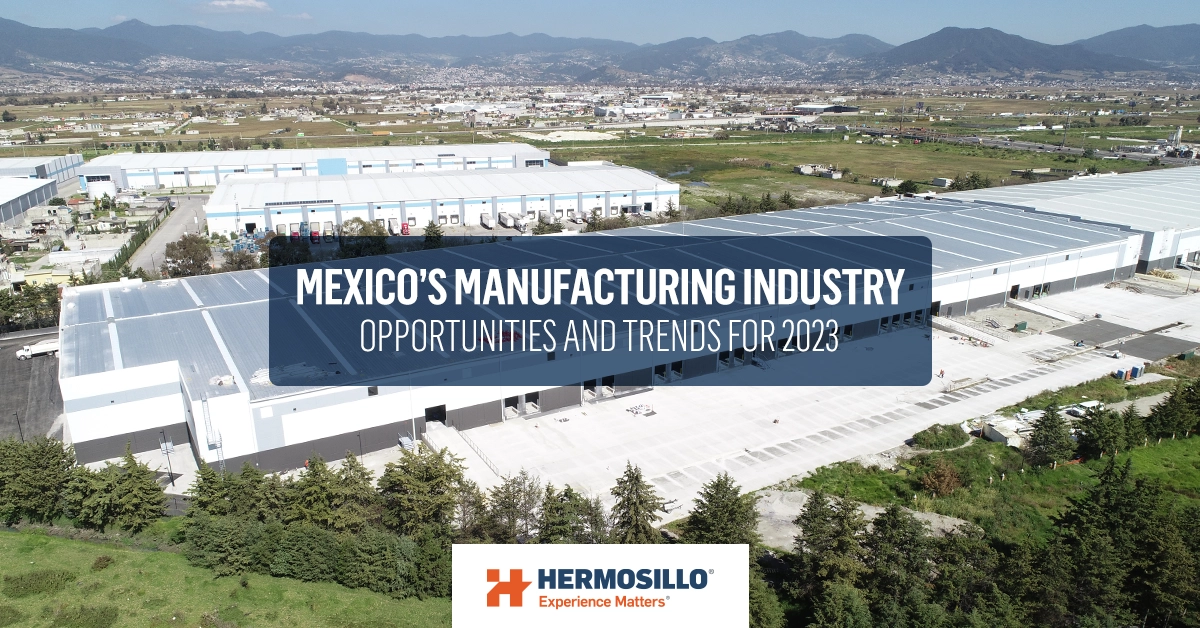 03.1.23
Why Companies Should Invest in Mexico's Manufacturing Industry in 2023
Manufacturing has proven to be a consistently growing industry. It will continue to be so in 2023 and beyond. However, this year is all about…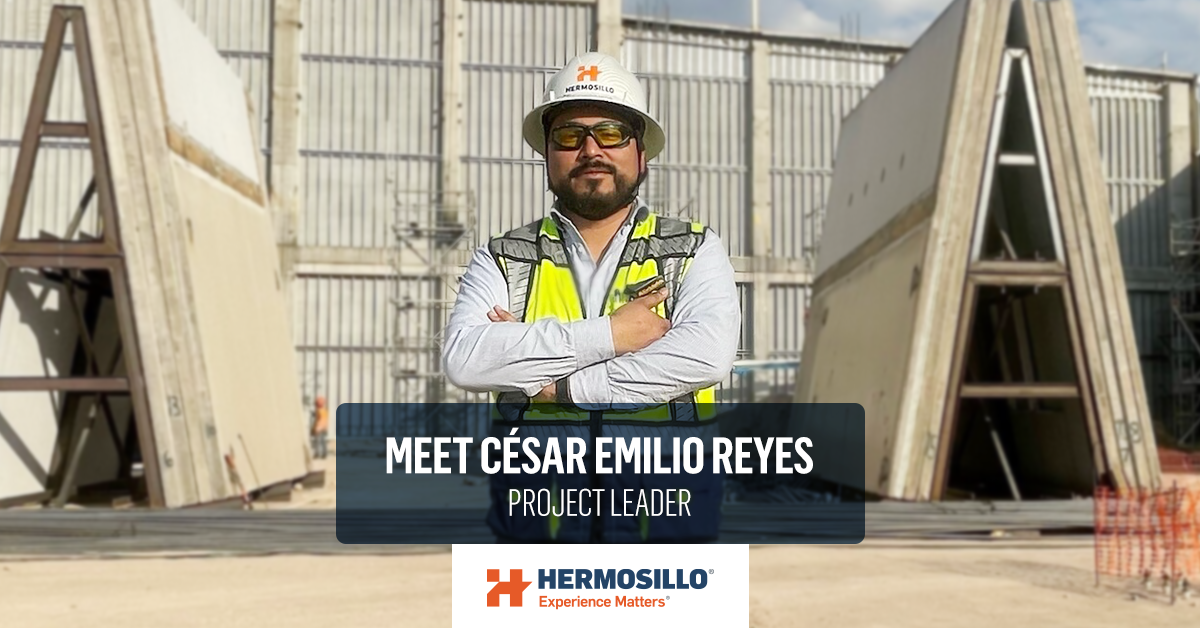 Meet César Emilio Reyes
Meet César Emilio Reyes, our Project Leader at UEN Mexico City. In this interview, he tells us about his experience working at Grupo Hermosillo, since…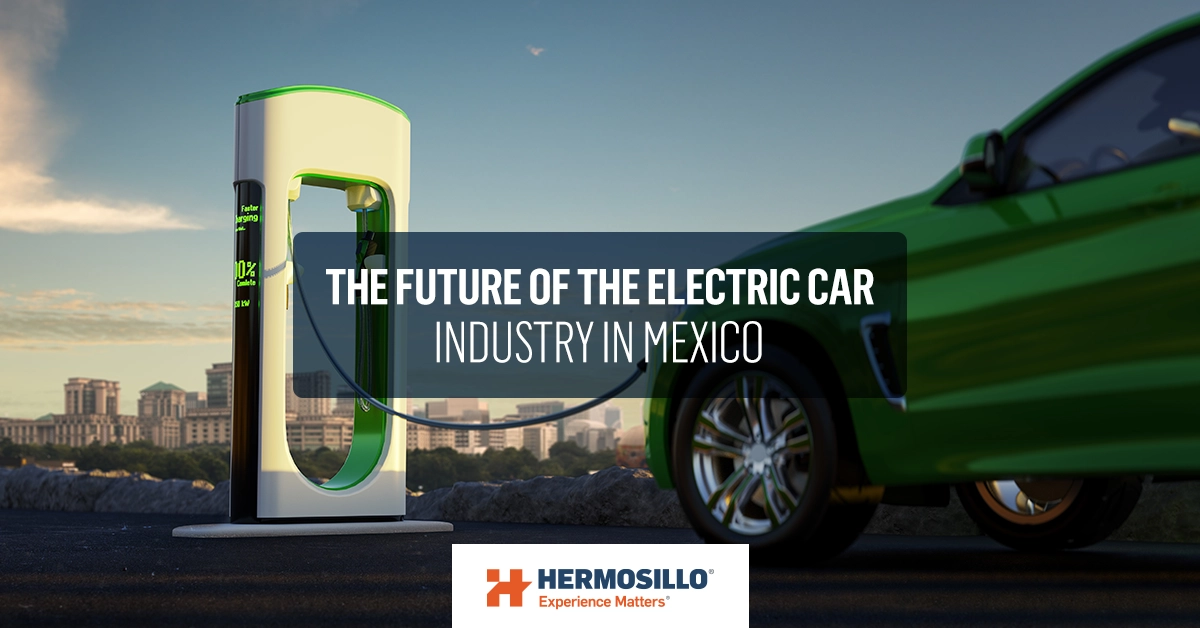 02.2.23
The Future Of The Electric Car Industry in Mexico
"We can't put the future on pause," the Ford Charmain said when asked about the sudden growth of electric vehicle (EV) manufacturers. The era of…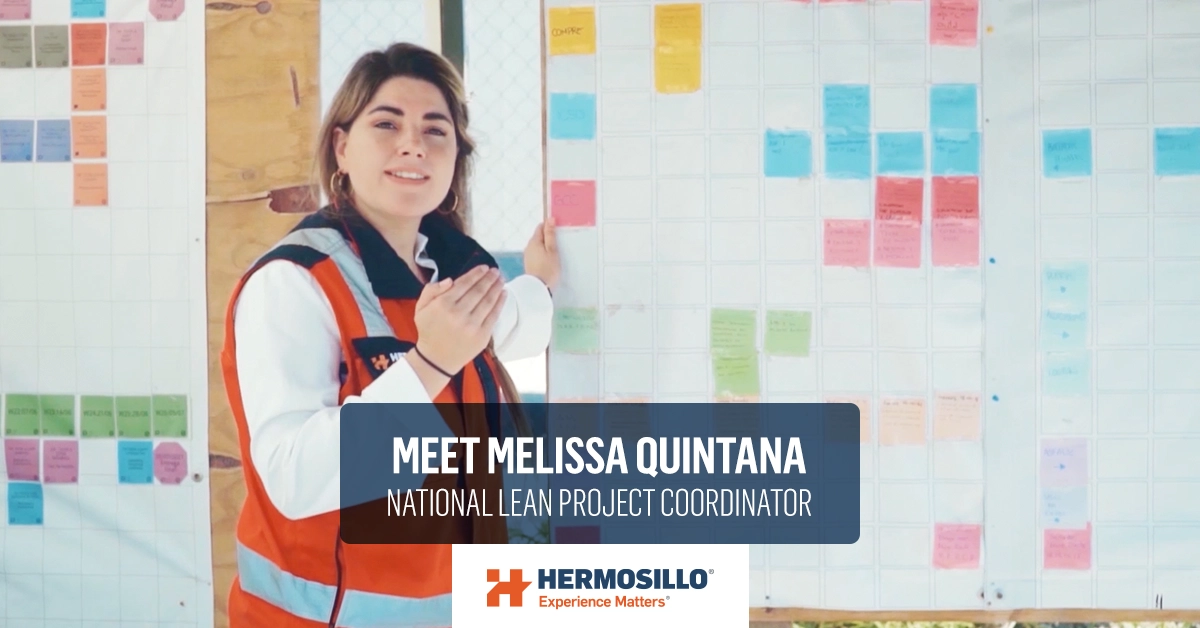 Meet Melissa Quintana
She is our National Lean Project Coordinator. In this interview, she talks about the journey that has led her to become an expert in Lean…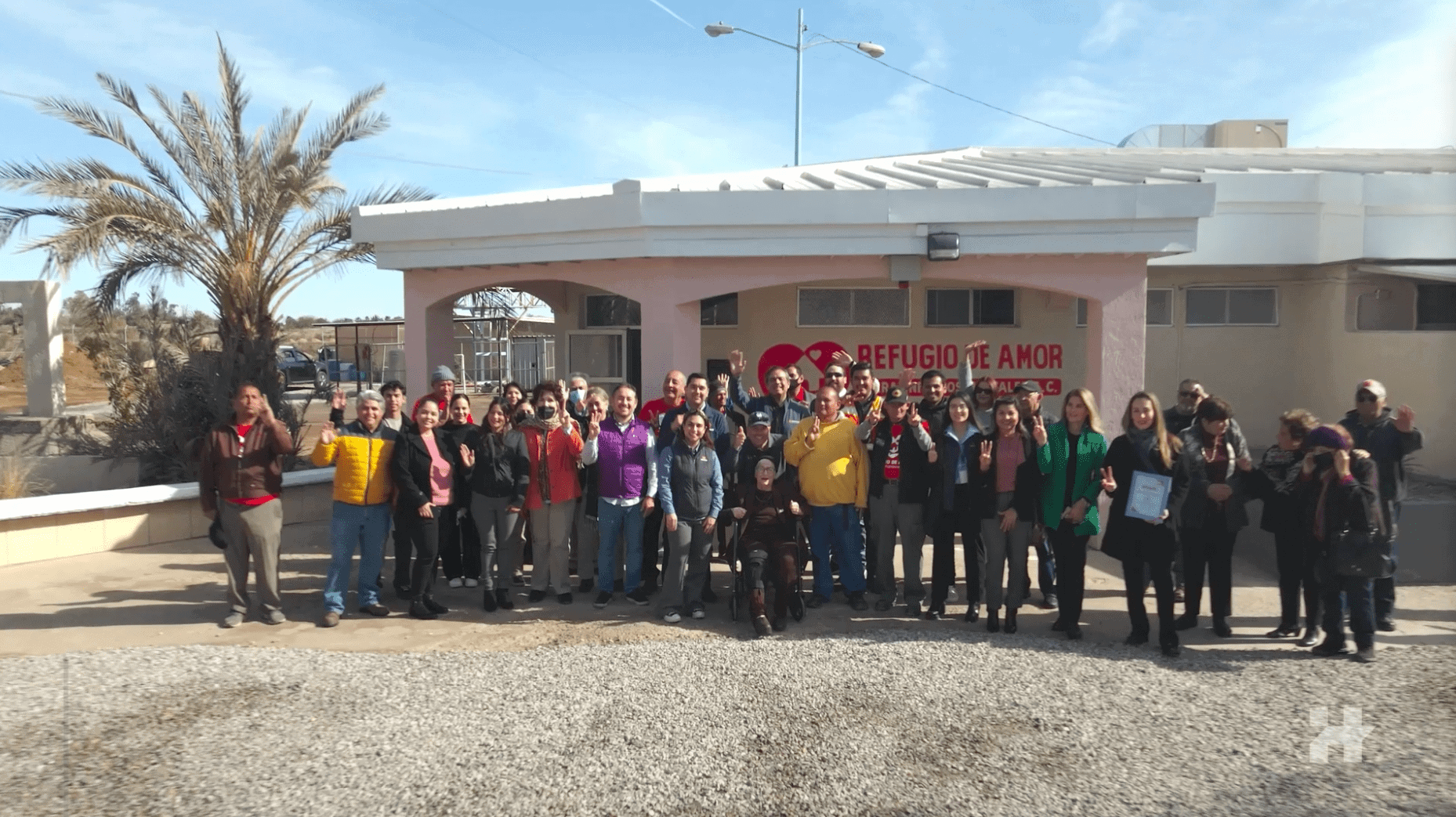 01.27.23
HERMOSILLO DONATES EXTENSIVE RENOVATIONS TO "REFUGIO DE AMOR" REFUGE IN MEXICALI, B.C.
Hermosillo is proud to be part of the Refugio de Amor Refuge for the Mentally Ill's space remodeling project, which was completed and formally delivered…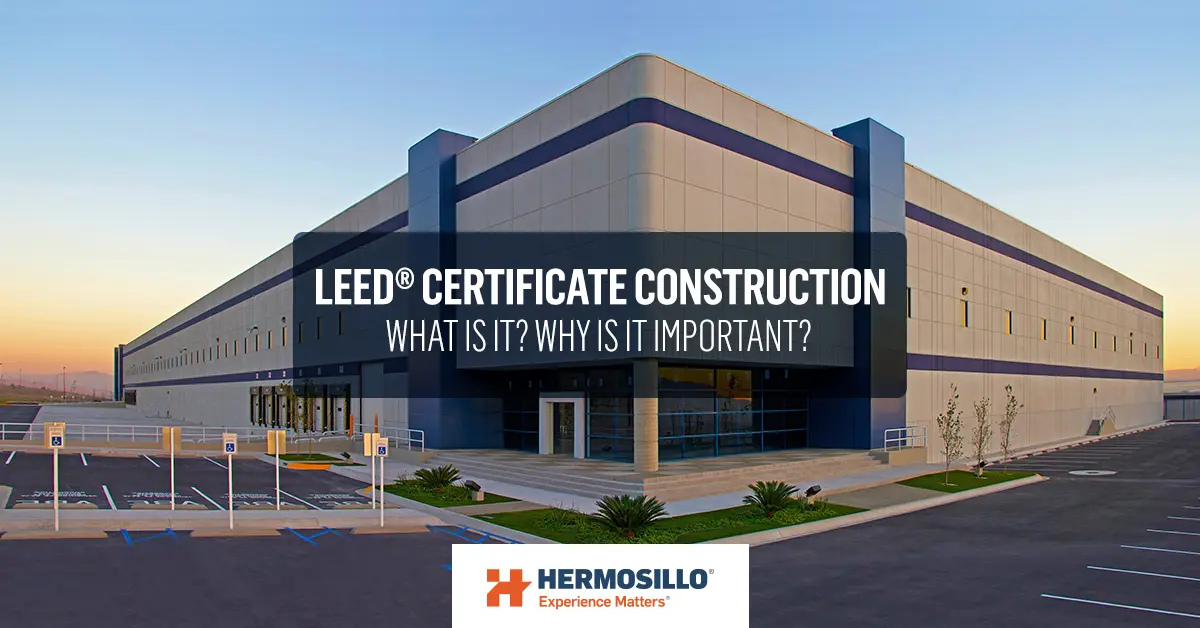 01.18.23
What is LEED® Certification, and why is it important?
The state of our environment has been deteriorating over time due to the impact of human activities. We live in a world where population and…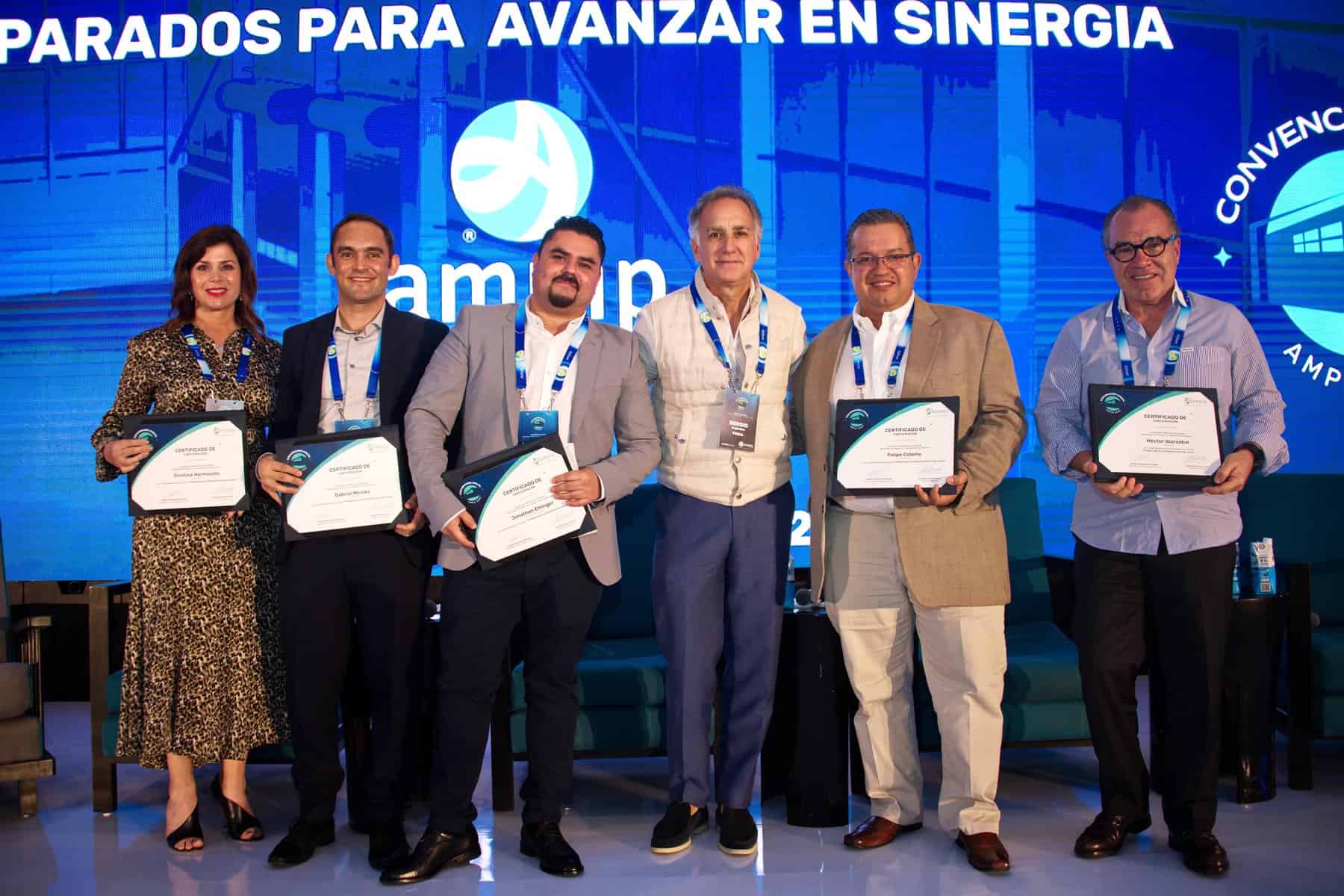 01.11.23
Cristina Hermosillo participates in the panel "Infrastructure Trends for Industrial Facilities"
Last November, the Mexican Association of Industrial Parks, AMPIP in Spanish, held its 32nd annual convention in Riviera Maya. Our partner Cristina Hermosillo was invited…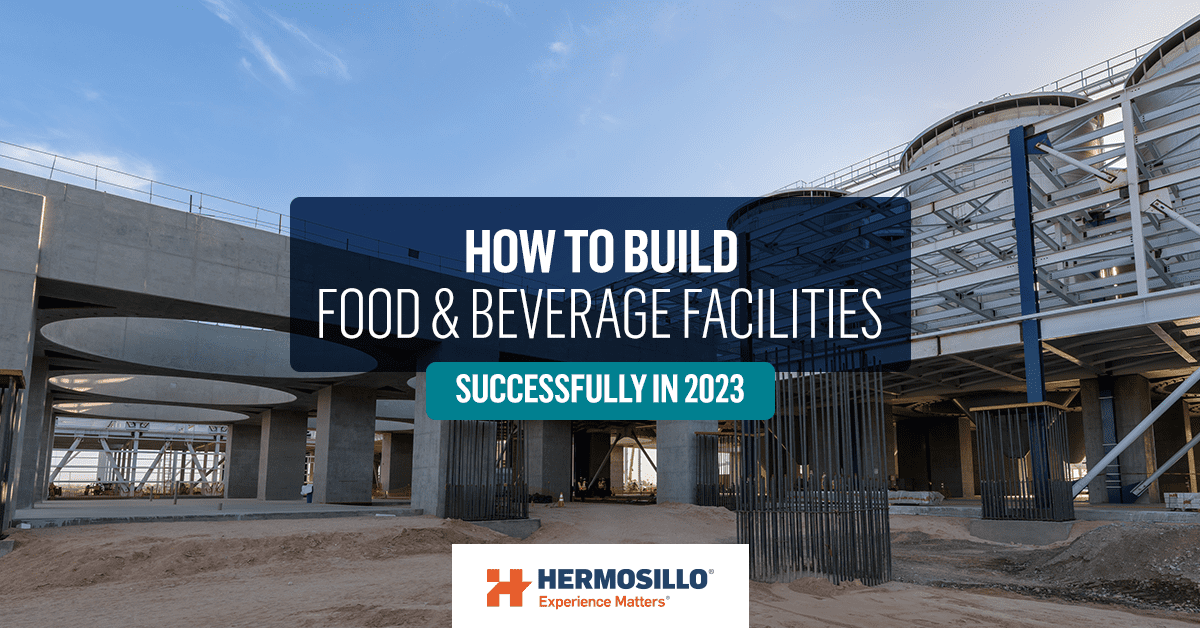 12.8.22
How To Build Food & Beverage Facilities With Success In 2023
Mexico remains one of the largest and most consistent markets in the Food & Beverage industry. In 2021, Mexico's food and beverage industry's gross domestic…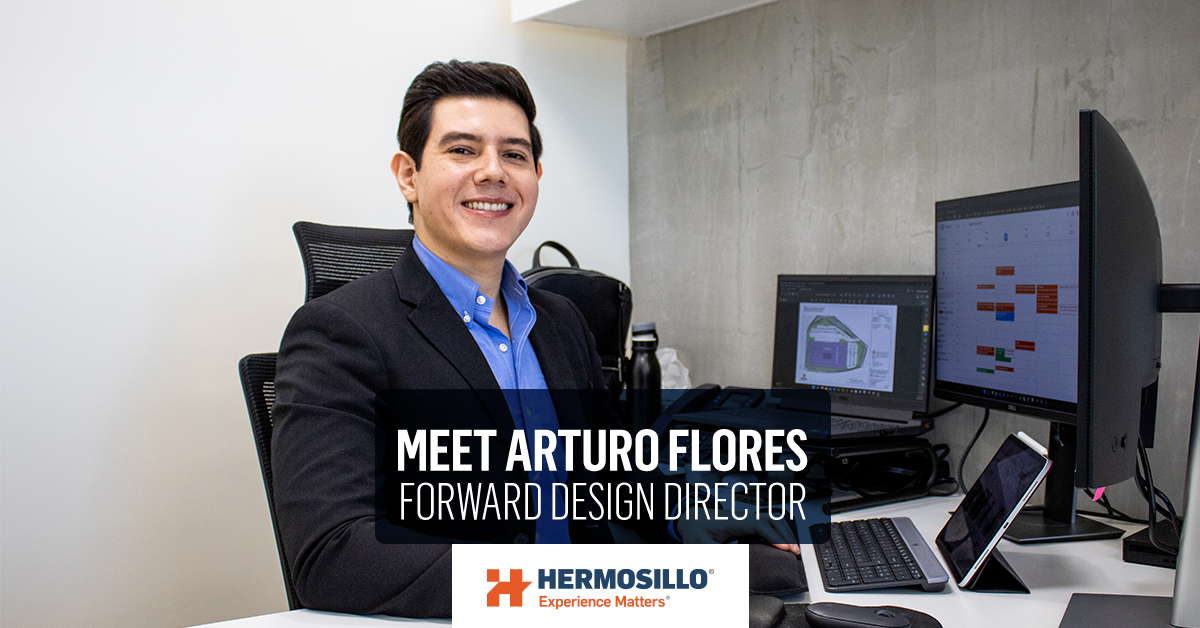 11.10.22
Meet Arturo Flores
We introduce you to Arturo Flores, Forward Design Director, who tells us, in this interview, about his career and experience throughout the 8 years he…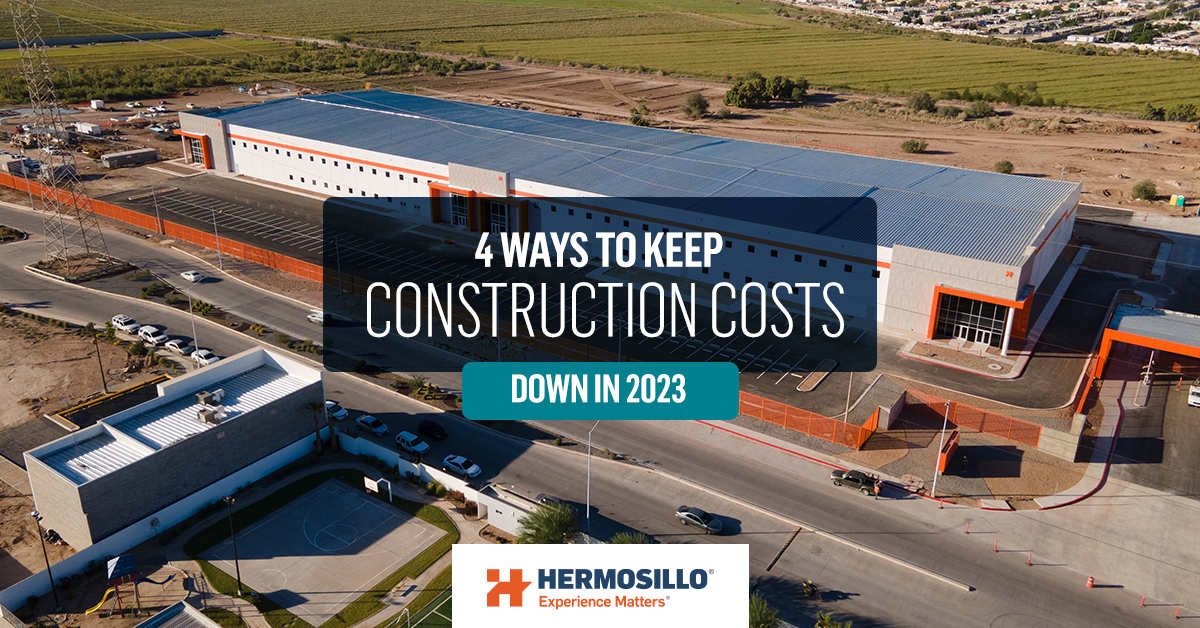 11.2.22
4 Ways of Keeping Construction Costs Down in 2023
How to stay on budget when the odds are not working in your favor? That is life in the construction industry. Too many aspects can…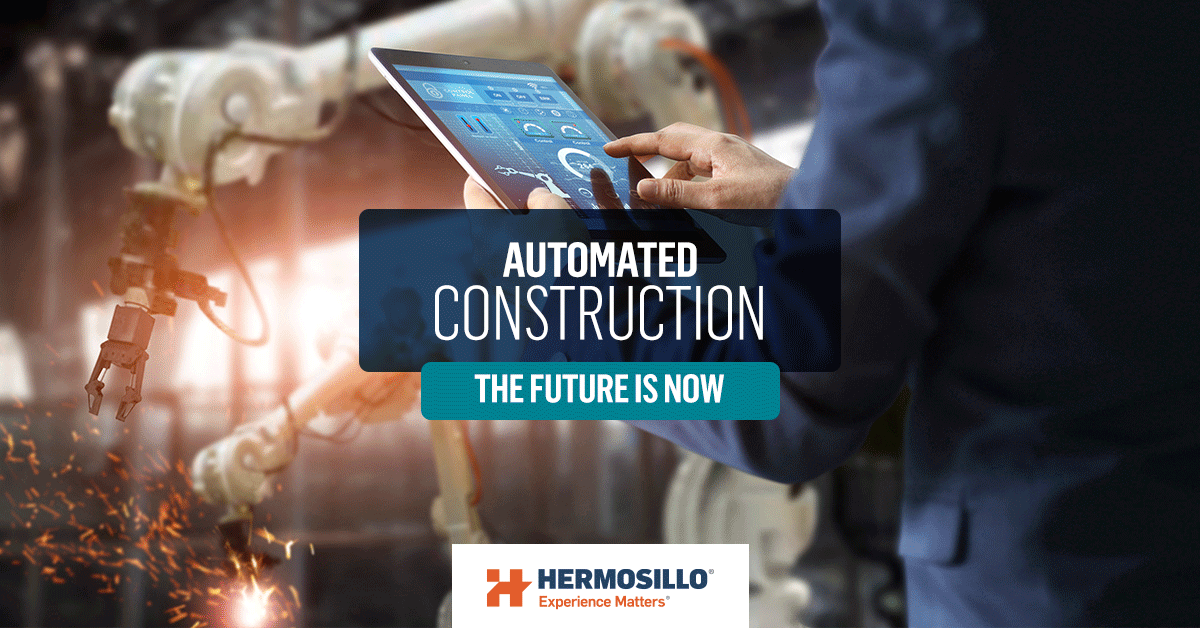 10.13.22
Will Construction Ever Be Automated? Yes, and It's Already Happening.
The construction industry is evolving naturally from digitalization to automation. As expected, nevertheless, construction is very complex, many people are involved, and its activities are…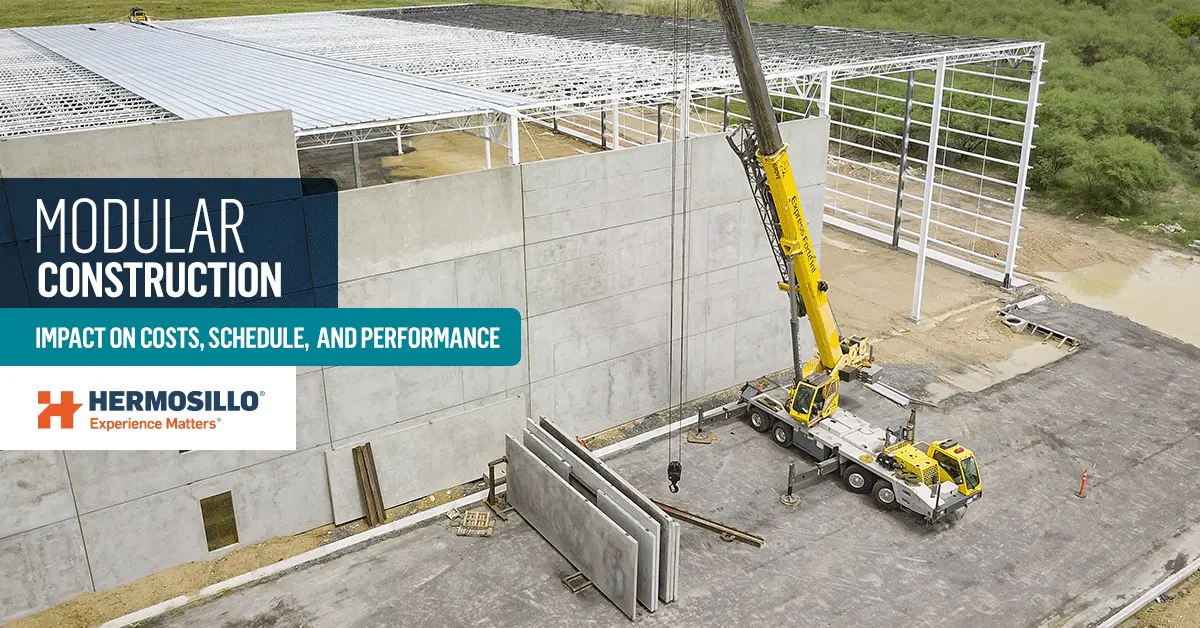 09.14.22
Modular Construction: Its Impact on Costs, Schedule, and Project Performance
Efficient and smart construction is about bringing simplicity into a complex setting. We like to describe it as the LEGO® building game brought to real…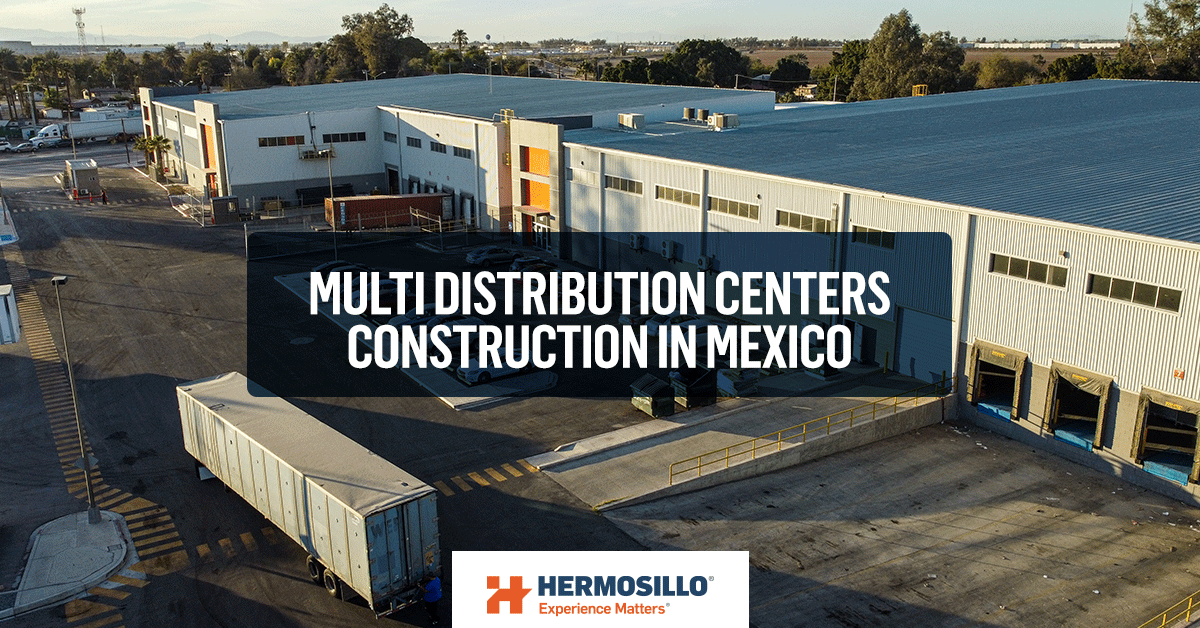 08.11.22
MULTI DISTRIBUTION CENTERS CONSTRUCTION IN MEXICO
E-commerce is growing quicker than ever. Businesses have to increase their competitiveness and productivity in order to stay afloat. Due to the COVID-19 pandemic, in…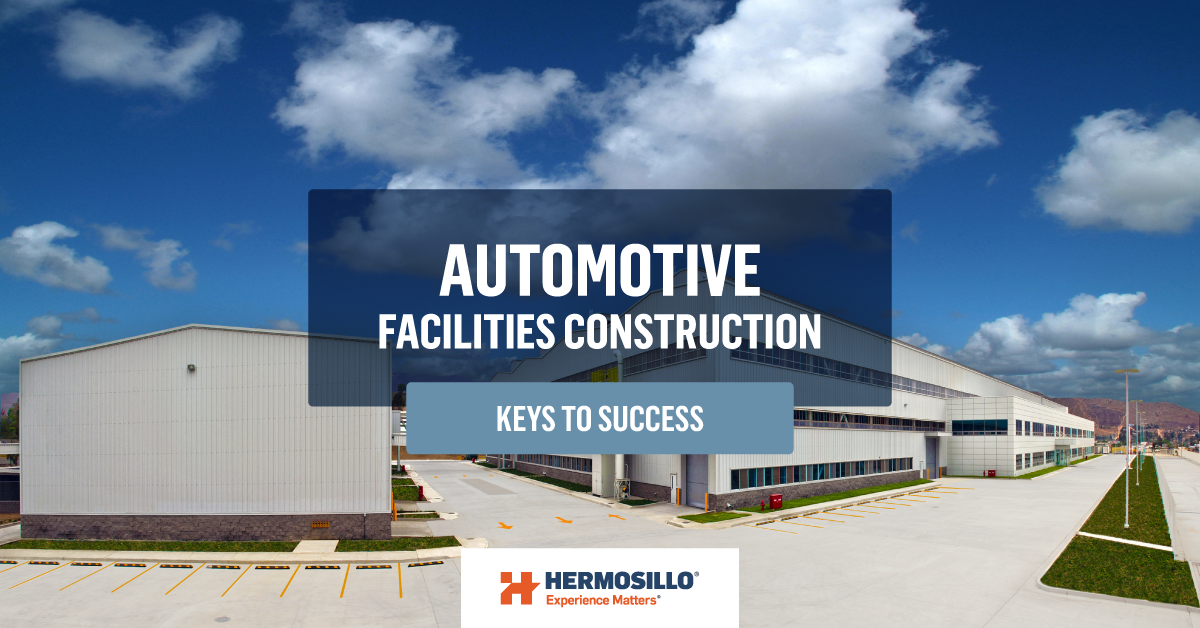 07.26.22
Automotive Facilities Construction: Keys To Success
Every design/build project for a General Contractor represents a new challenge that needs to be overcome with precision and expertise. Innovative technology is a must.…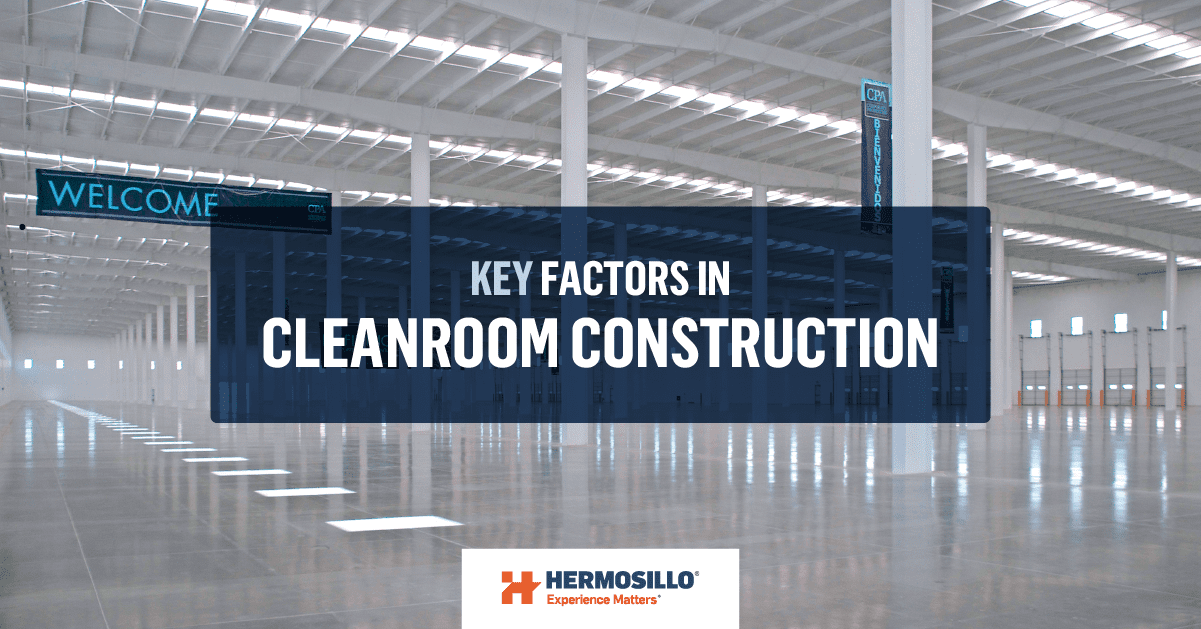 06.30.22
KEY FACTORS IN CLEANROOM CONSTRUCTION
Introduction: What is a Cleanroom? When designing and building a cleanroom, careful planning is required for every key factor in the operation. According to the…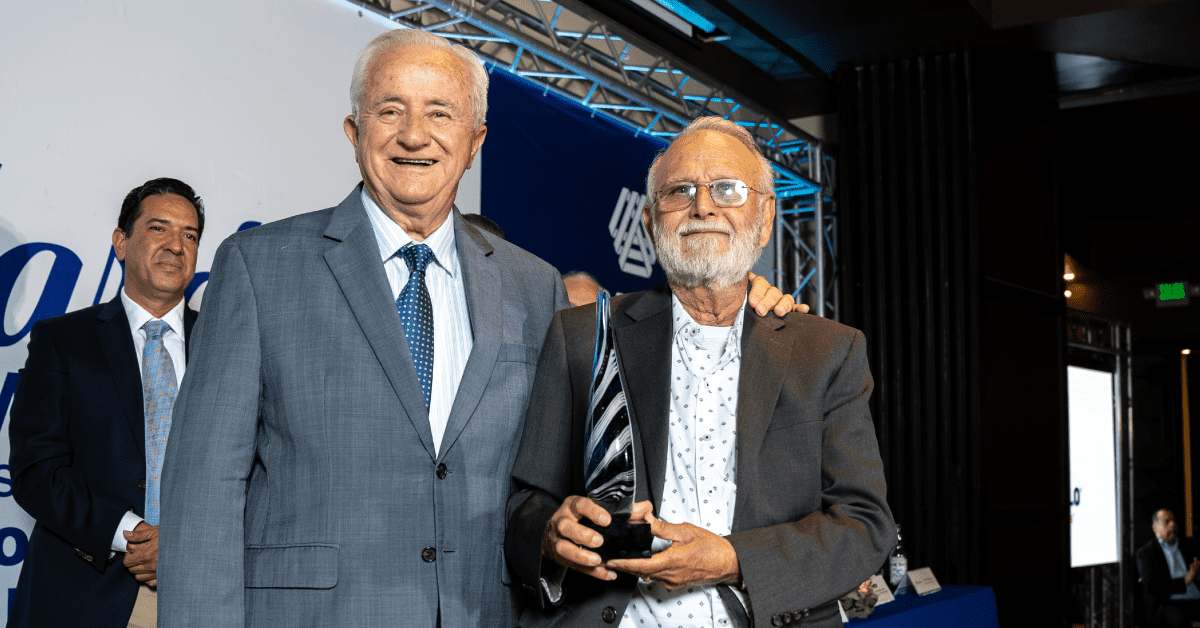 06.1.22
HERMOSILLO RECEIVES AN AWARD FROM COPARMEX FOR ITS SOCIAL RESPONSIBILITY PRACTICES
On May 26th, we had the pleasure of attending a COPARMEX (National Employers Confederation) event, where 12 companies from Mexicali, including Hermosillo, were granted the…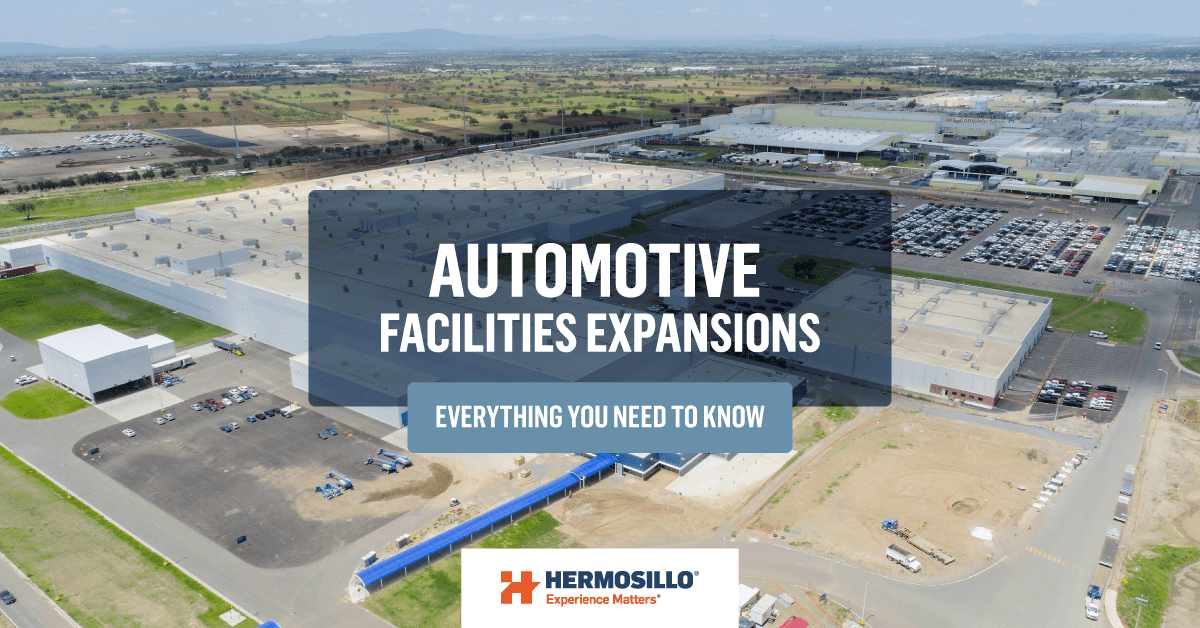 05.12.22
Everything you need to know about Automotive Facilities Expansions
Introduction to automotive construction The automotive industry is about precision and innovation. It's a fast-growing and demanding business. Now more than ever, manufacturers are looking…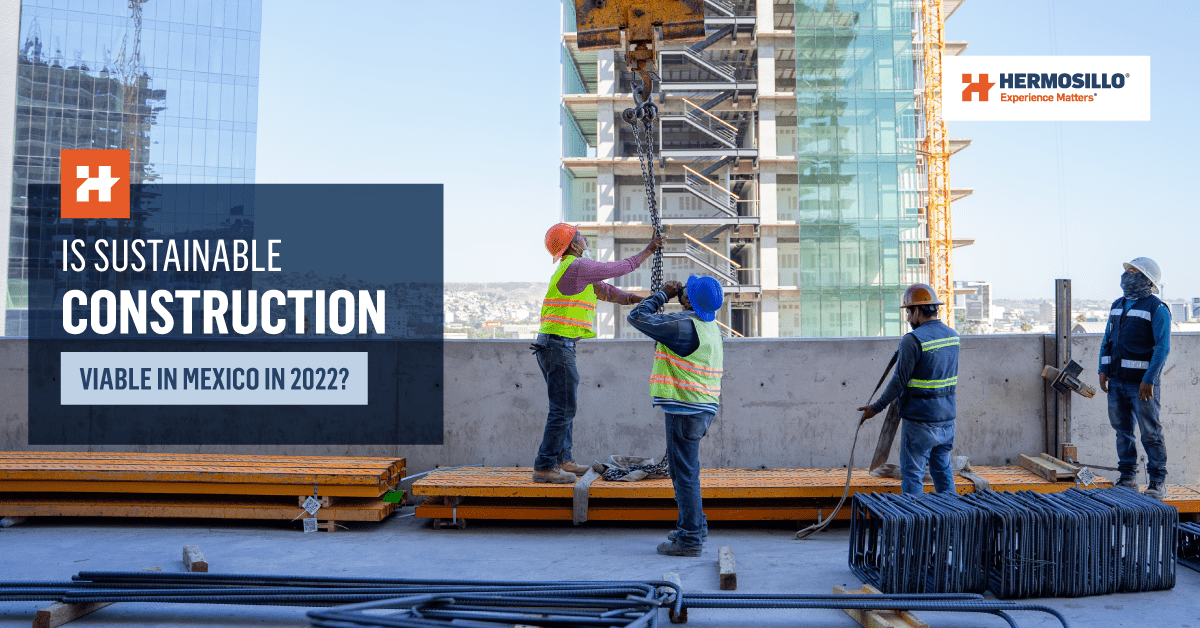 03.31.22
Is sustainable construction viable in Mexico in 2022?
Buildings impact our environment on a scale we may not be completely aware of. They actively contribute to our surroundings' deterioration, not just the buildings…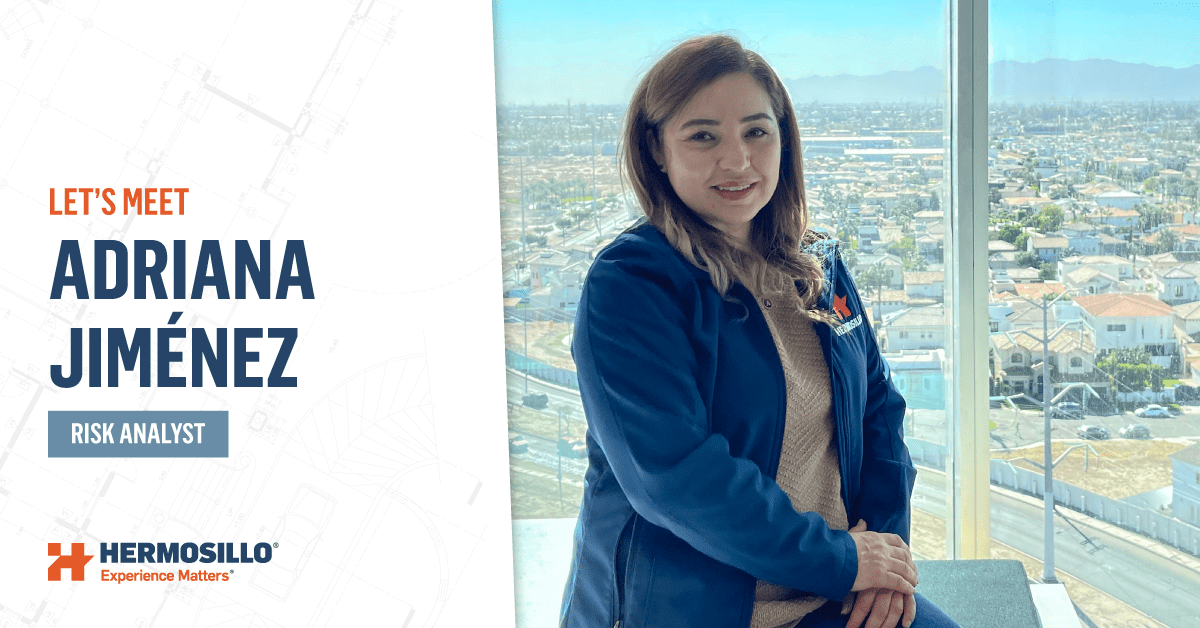 03.9.22
Meet Adriana Jimenez
What led you to be where you are now? In 2002, I graduated from Computer Systems at UABC. My working life began with a government…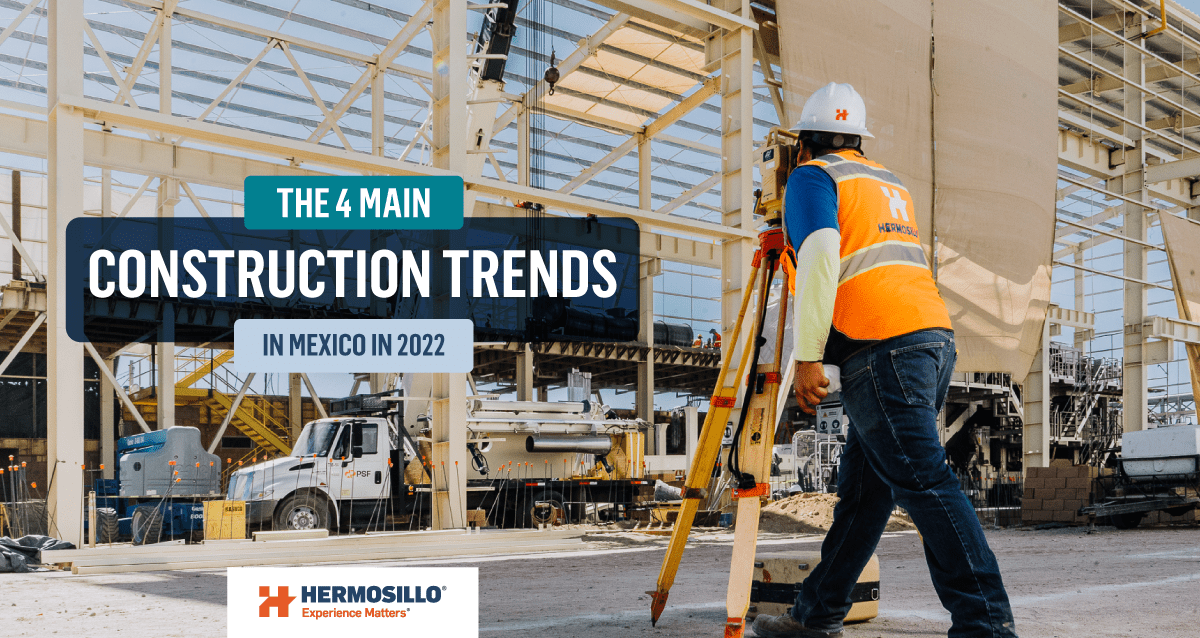 02.3.22
The 4 Main Construction Trends In Mexico in 2022
Mexico's economic landscape is looking promising for 2022. It is shaping up to be a great year: perception of the country's health is improving, there…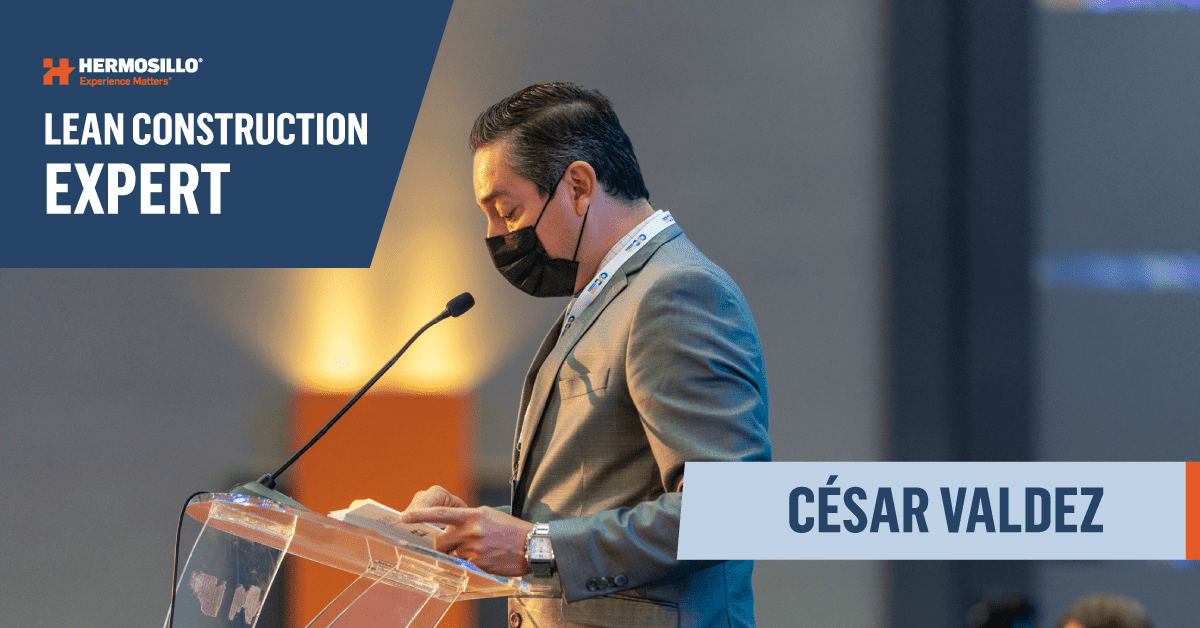 01.12.22
Interview to César Váldez, Lean Construction Manager
How do you start your workday? I attempt to visit the job site of our current projects. However, the beginning of my day almost always…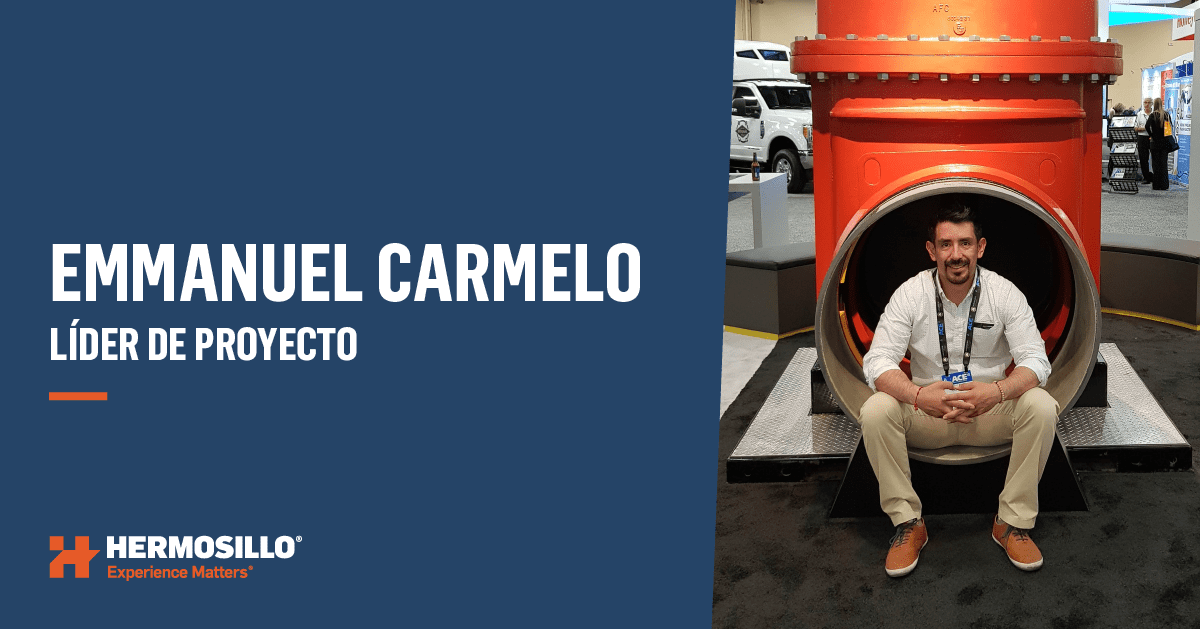 12.13.21
Meet Emmanuel Carmelo Cortez
What led you to be where you are now? I would say it's been a combination of constantly improving myself, leading my life with tenacity…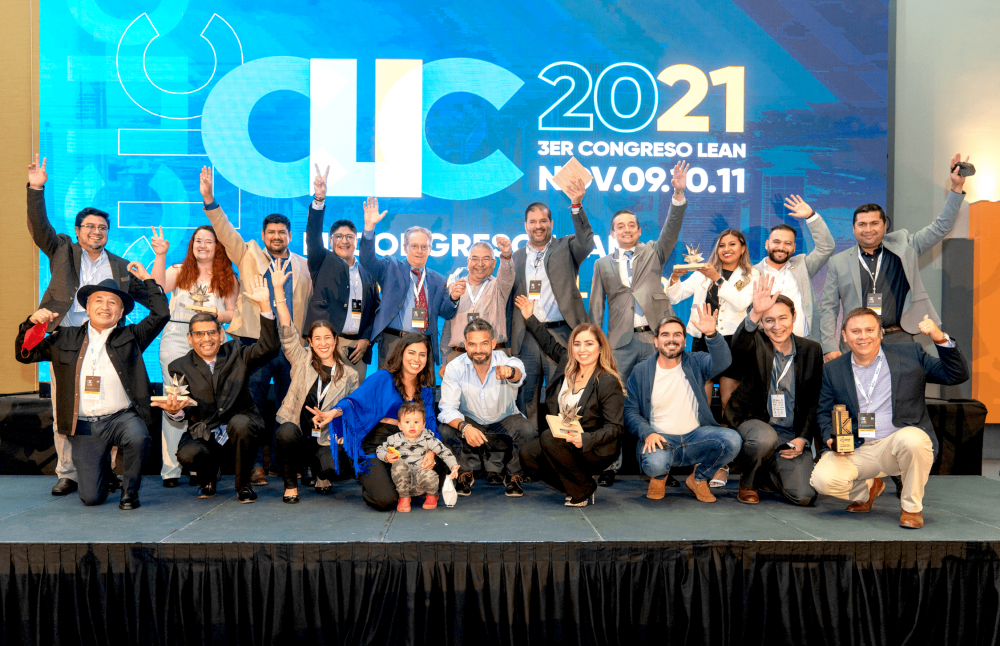 11.25.21
Hermosillo receives KOBAH 2021 Award for Lean Construction Excellence at CLIC Symposium
On November 09, 10, and 11, the third edition of the Lean International Construction Congress was held in the city of Guadalajara, Jalisco, and was…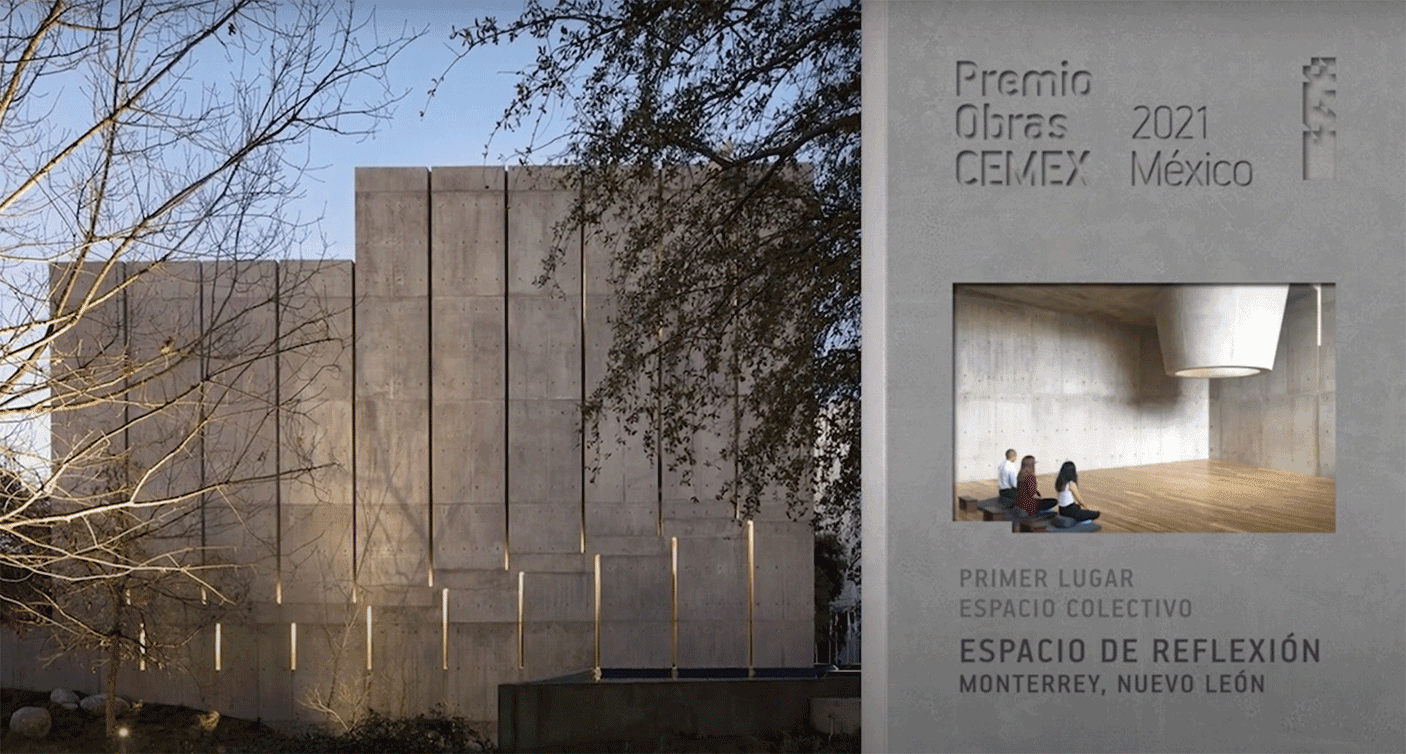 11.20.21
The 2021 Cemex Building Award goes to "Espacio de Reflexión" – project built by Hermosillo
We are pleased to announce that Espacio de Reflexión has been awarded first place in the Cemex Building Award in the Collective Spaces category. The…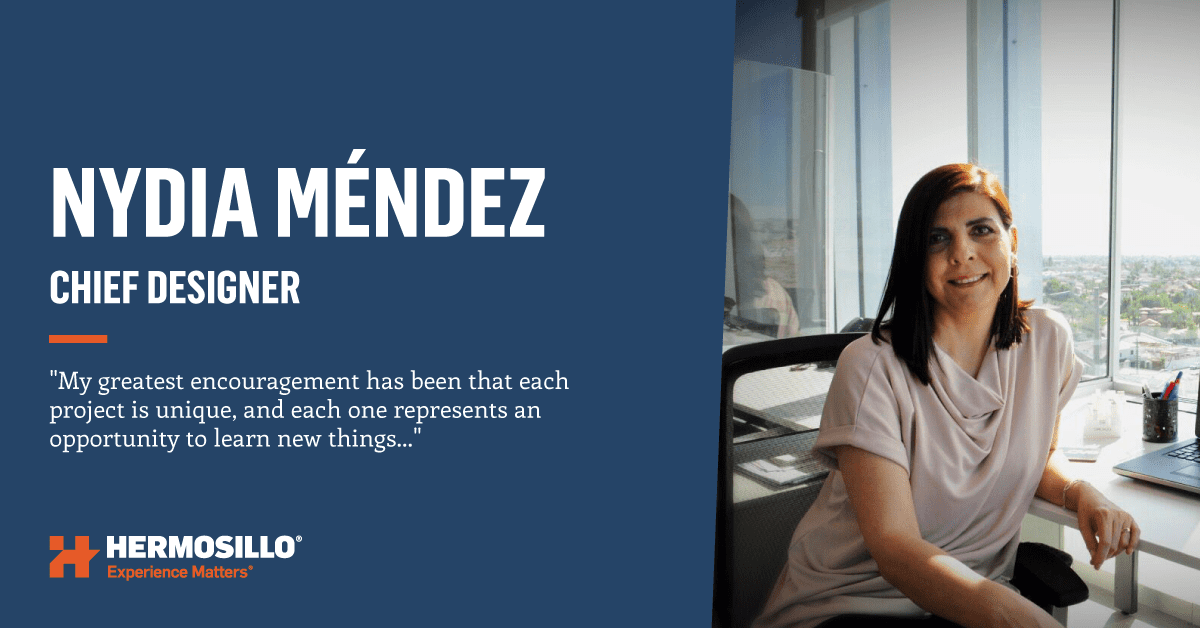 11.8.21
Meet Nydia Azucena Méndez Raygoza
What led you to be where you are now? I joined Hermosillo as a draftswoman in the design department. From there, I began to develop…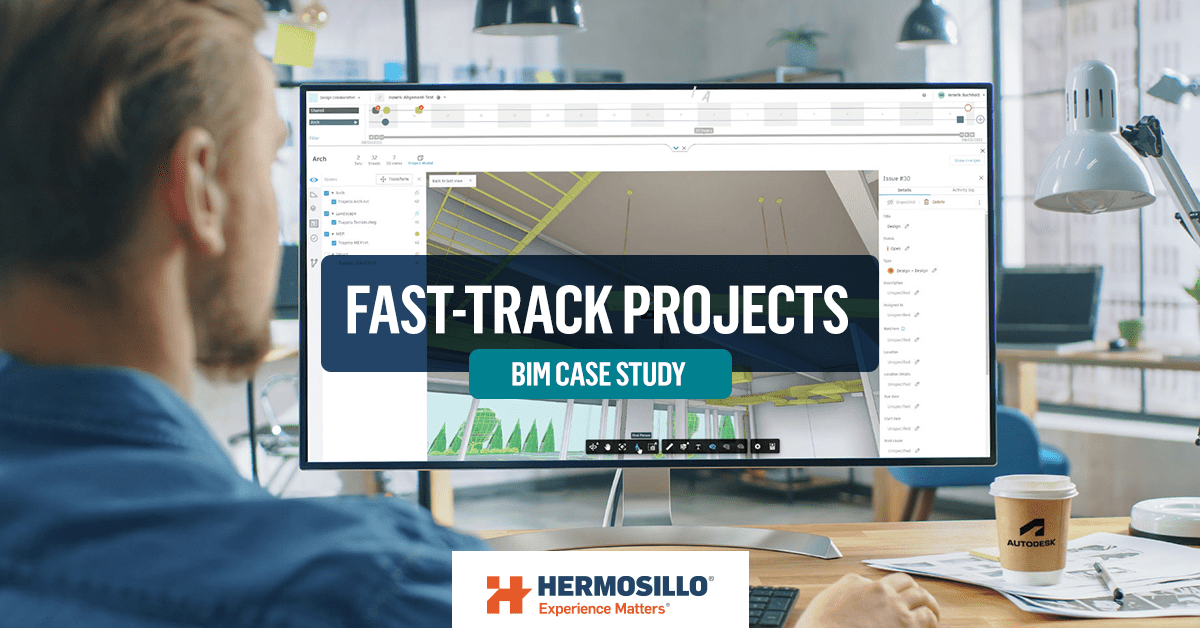 11.2.21
BIM Case Study: Using Cloud Collaboration For Fast-Track Projects
Fast-track projects require robust planning and a lot of collaborative-team work. Their purpose is to reduce the project's cycle time by overlapping the design and…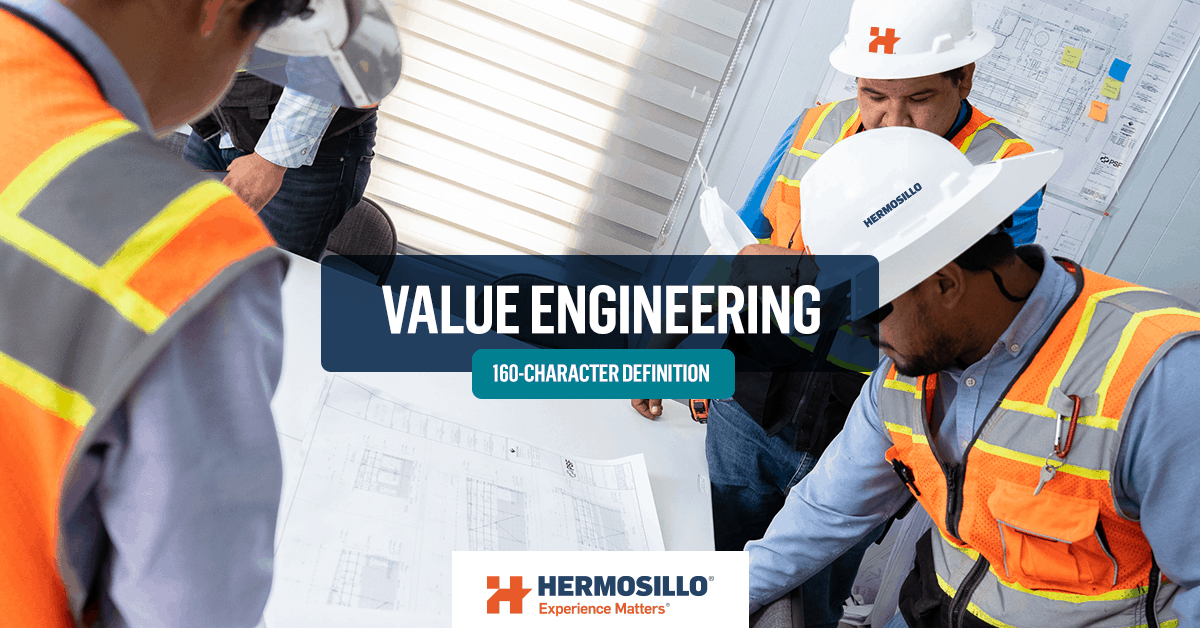 10.5.21
Value Engineering Explained in 160 Characters (With Examples)
If there's room for improvement, you have to be aware of it. At least that's our ethos. To be meticulous in your project's development, applying…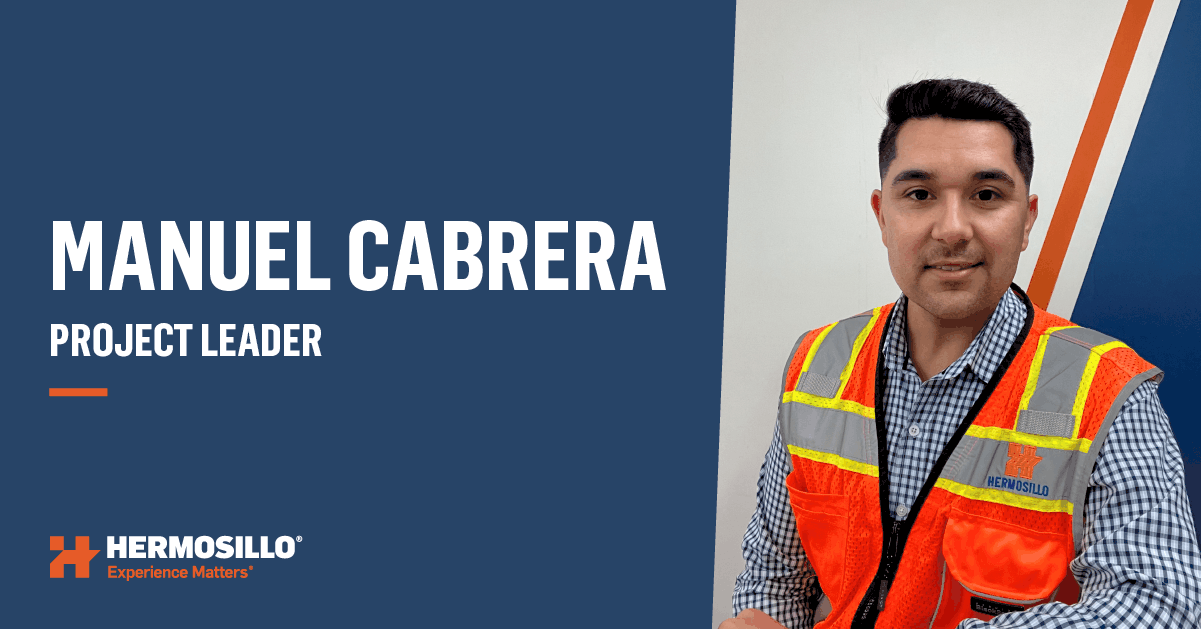 10.4.21
Meet Manuel Cabrera Nuñez
What led you to be where you are now? Even before finishing my Architecture degree, I knew I wanted to work in construction. Shortly after…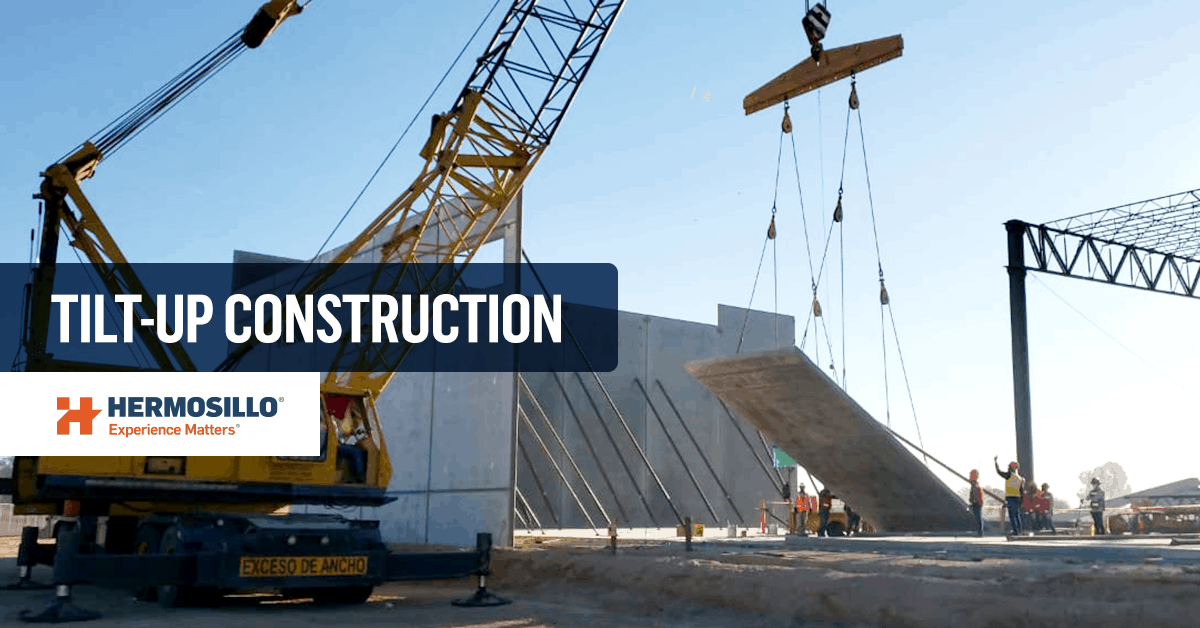 09.2.21
Tilt-Up Construction explained in 3 minutes: Concept, Process, and Benefits
Tilt-up construction is a process we're passionate about. We have over 18,657,086 square feet of Tilt-up construction under our belt. For this reason, we decided…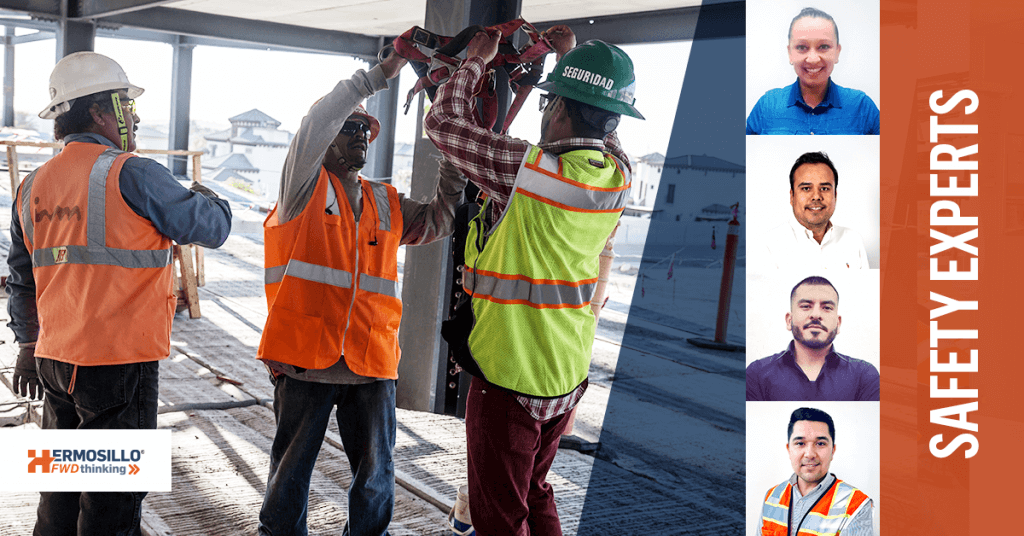 08.3.21
Our Experts Share 11 Must-Do Safety Practices On The Construction Site
No one should get harmed performing their work. Period. It is simple: employers should guarantee the safety and well-being of their collaborators and subcontractors.  Some…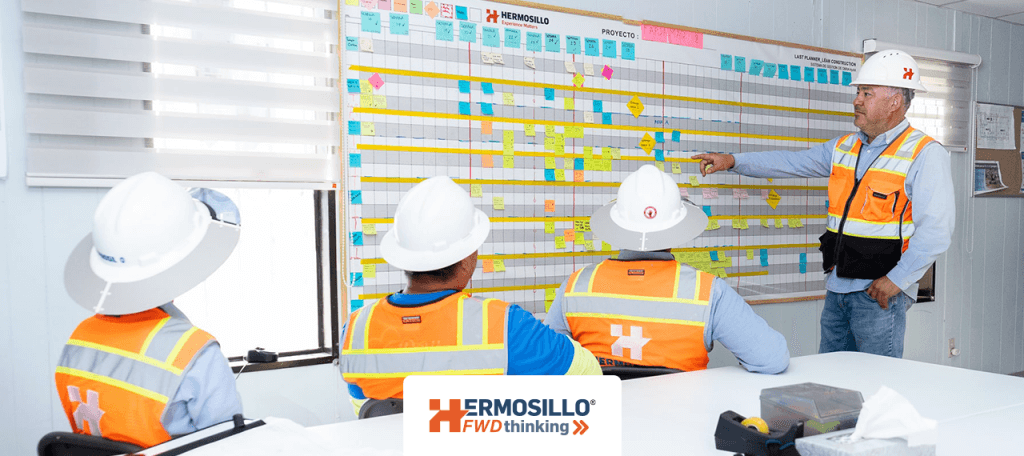 08.2.21
Hermosillo continues certifying its construction leaders as LEAN Management Specialists
Our company's culture is defined by continuous improvement, that's why we seek to increase our competitiveness and be at the forefront of optimization topics. Being…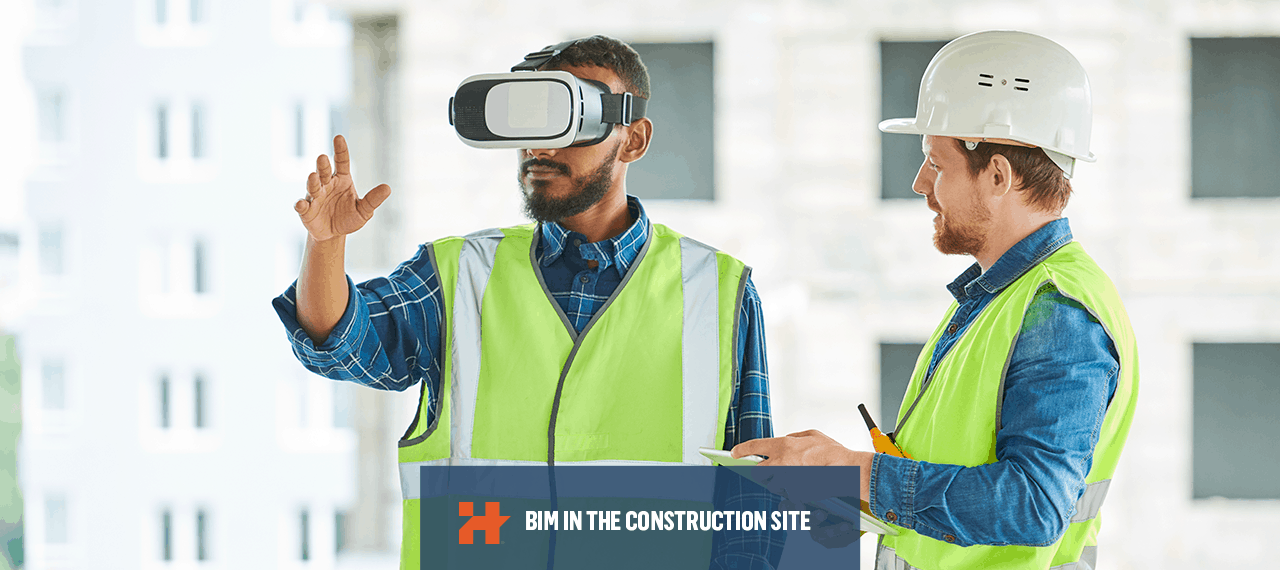 07.1.21
How to use BIM in the Construction Site: Applications and Benefits
The universal goal of the construction industry is to work towards efficiency. In the end, it all comes down to having the right people, the…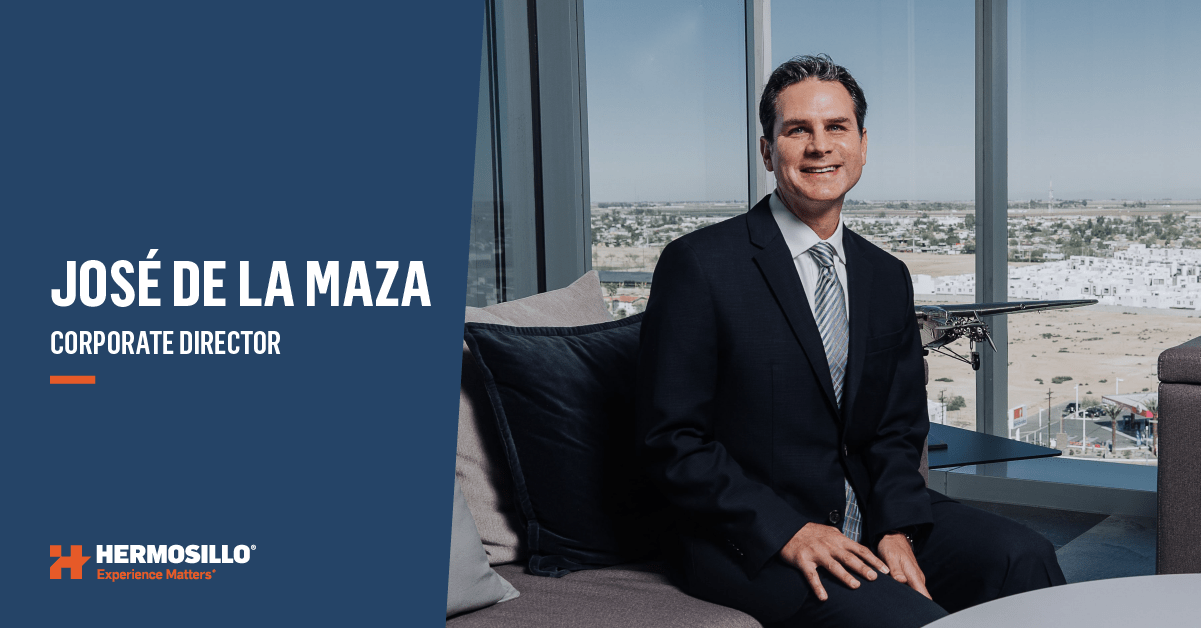 06.25.21
Meet José De La Maza
José De La Maza is Hermosillo's Corporate Director and Real Estate Development expert. Get an insight into the work ethic and philosophy that, along with…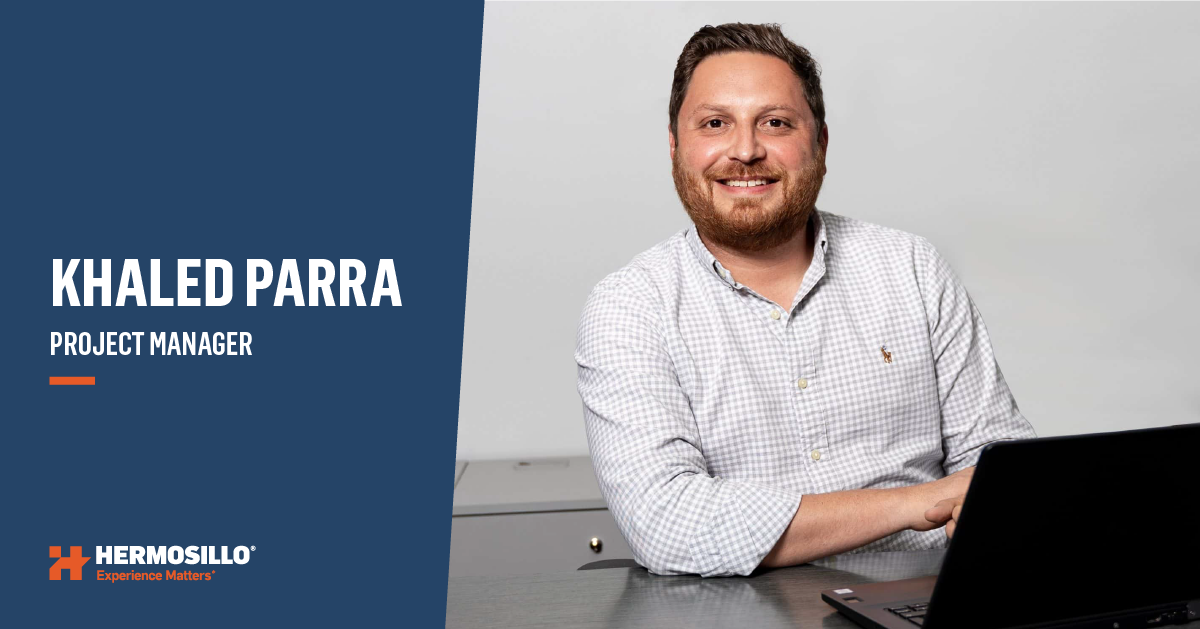 05.31.21
Meet Khaled Parra
Meet our Construction Manager and automotive projects expert, Khaled. In this interview, you'll get a glimpse of his journey through the construction industry and Hermosillo.…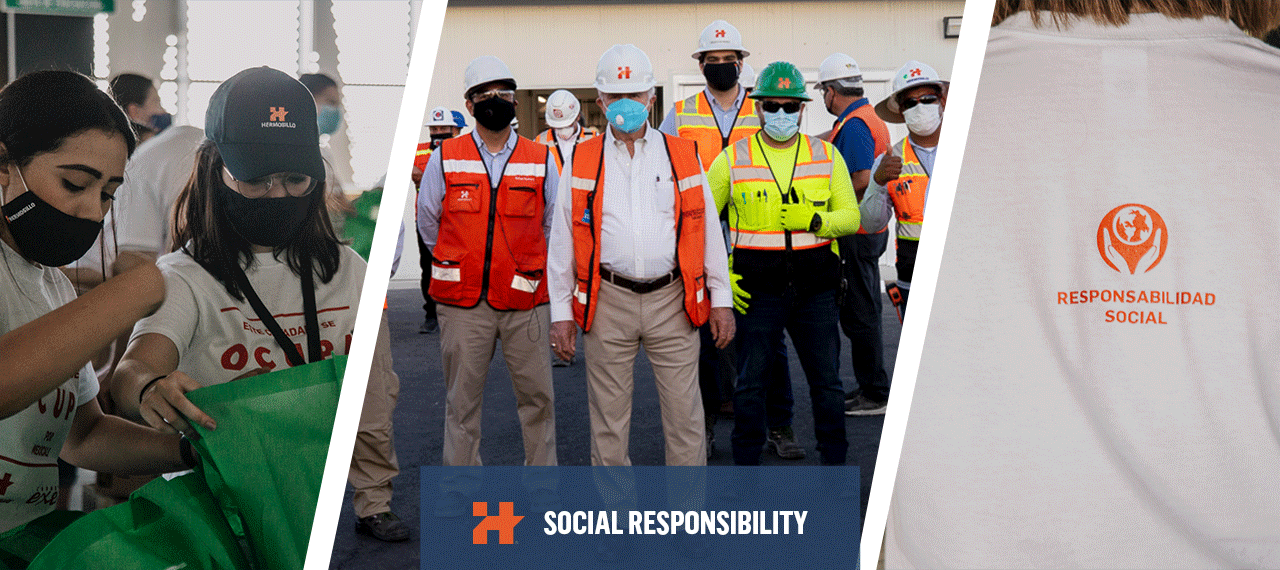 05.27.21
Hermosillo's Journey Through Social Responsibility
We have always cared about our society. Hermosillo was built over the foundation of doing things right, for our team, clients, and community. As a…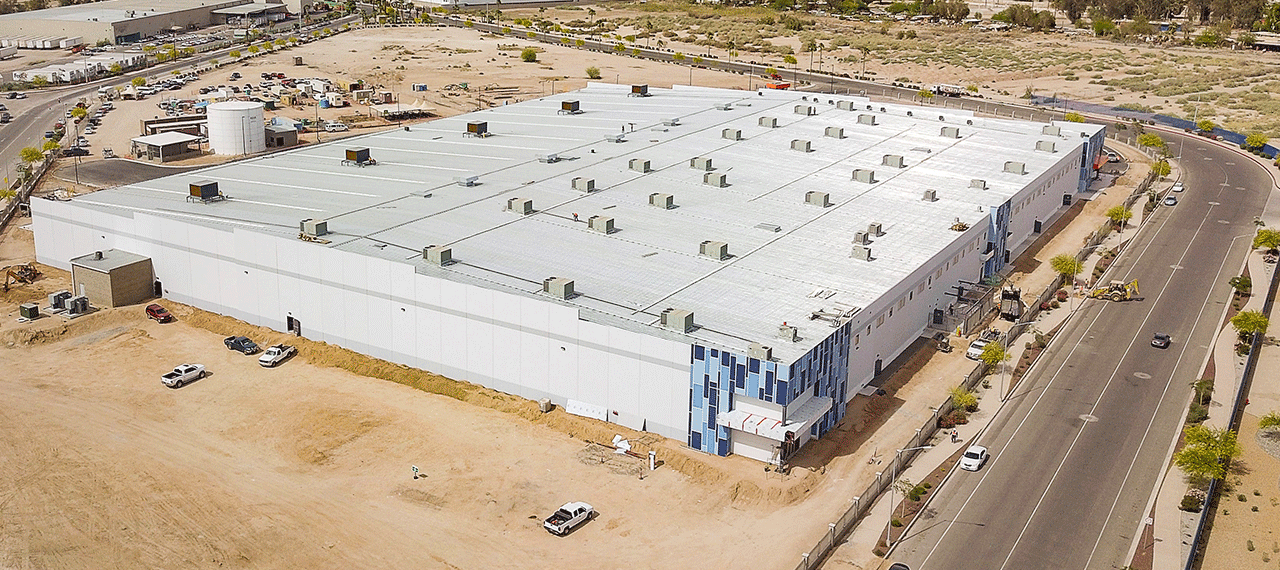 Delivering Our First Project For Technimark
This May 8, we delivered the office expansion project for Technimark. After nine months, under a "fast track" scheme, we executed the design and construction…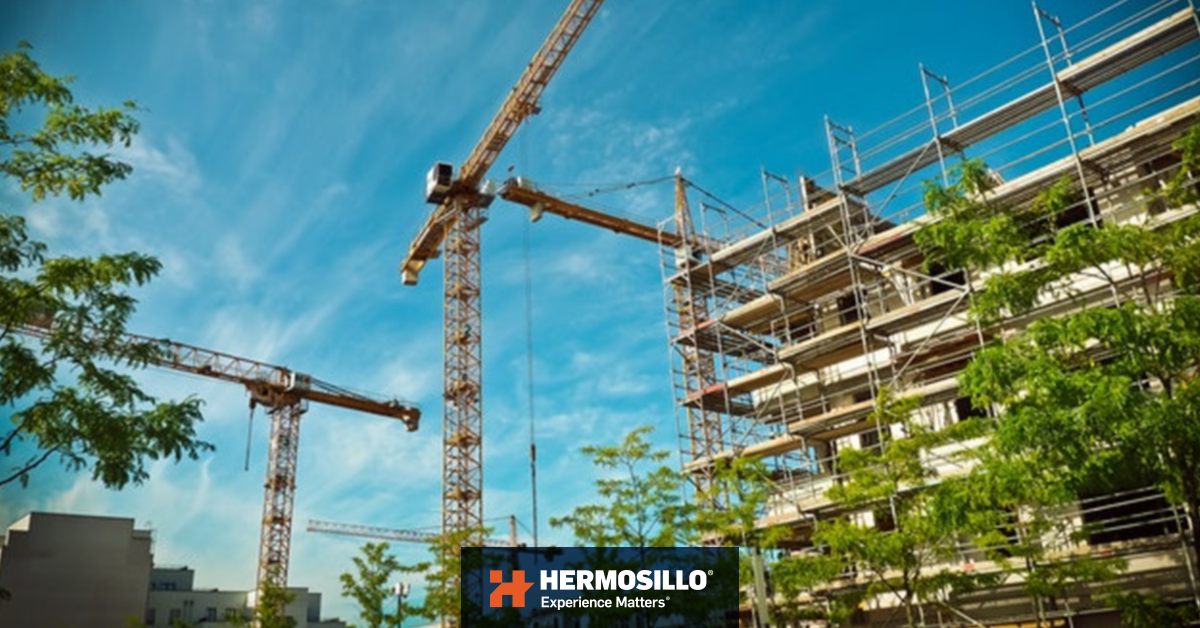 04.27.21
5 Ways To Become A More Sustainable General Contractor
Our commitment as contractors is not only to our clients but to our planet. Creating, building, and designing the spaces we as humans live in,…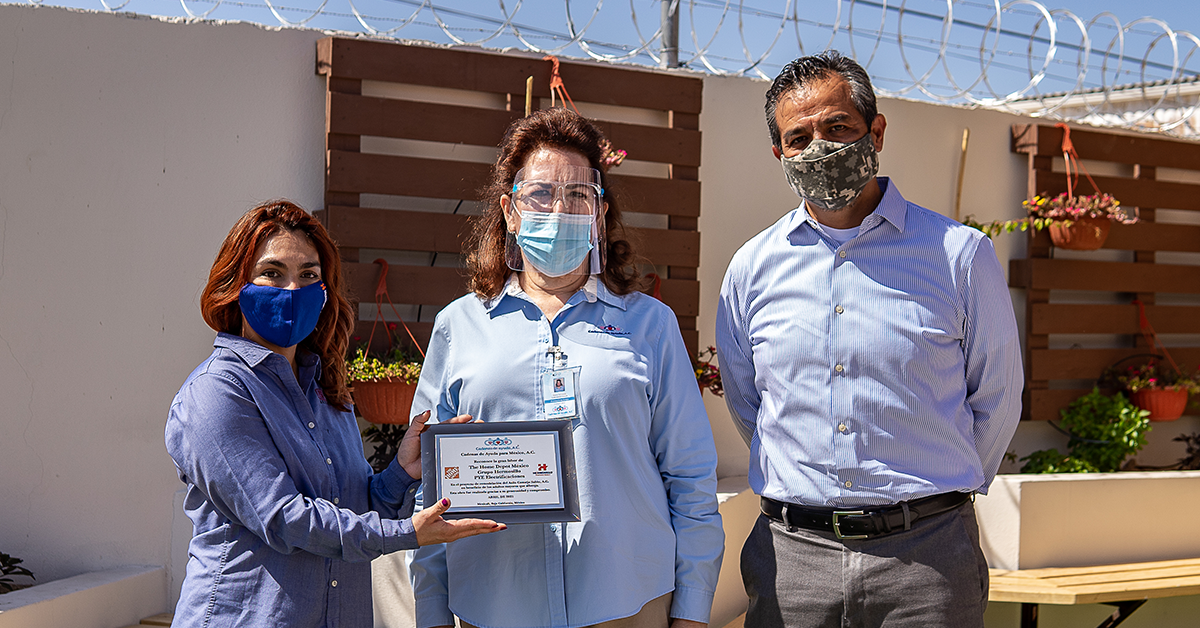 04.25.21
Hermosillo Donates Renovation Project For Nursing Home in Mexicali
We are thrilled to have participated in the renovation of the nursing home, "Asilo Consejo Sabio", in Mexicali, Baja California. We teamed up with the…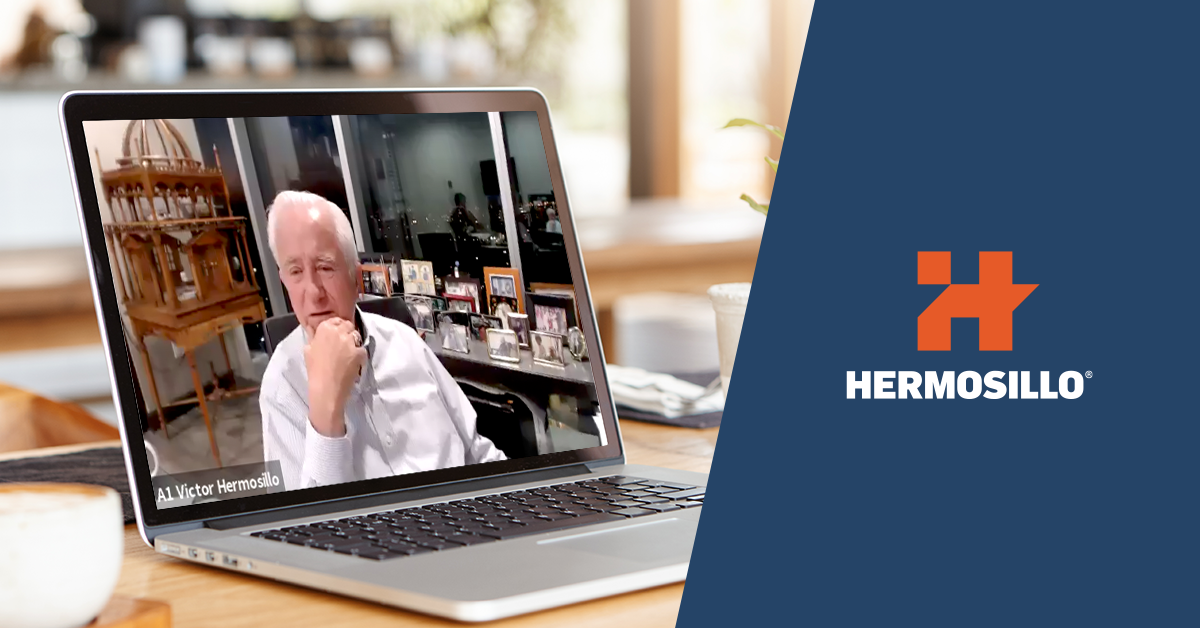 04.17.21
Founder and chairman Victor Hermosillo leads conference for students about his success story
On April 16, the architect Víctor Hermosillo gave a virtual conference to the students and teachers of Xochicalco University. Our founder and chairman shared experiences…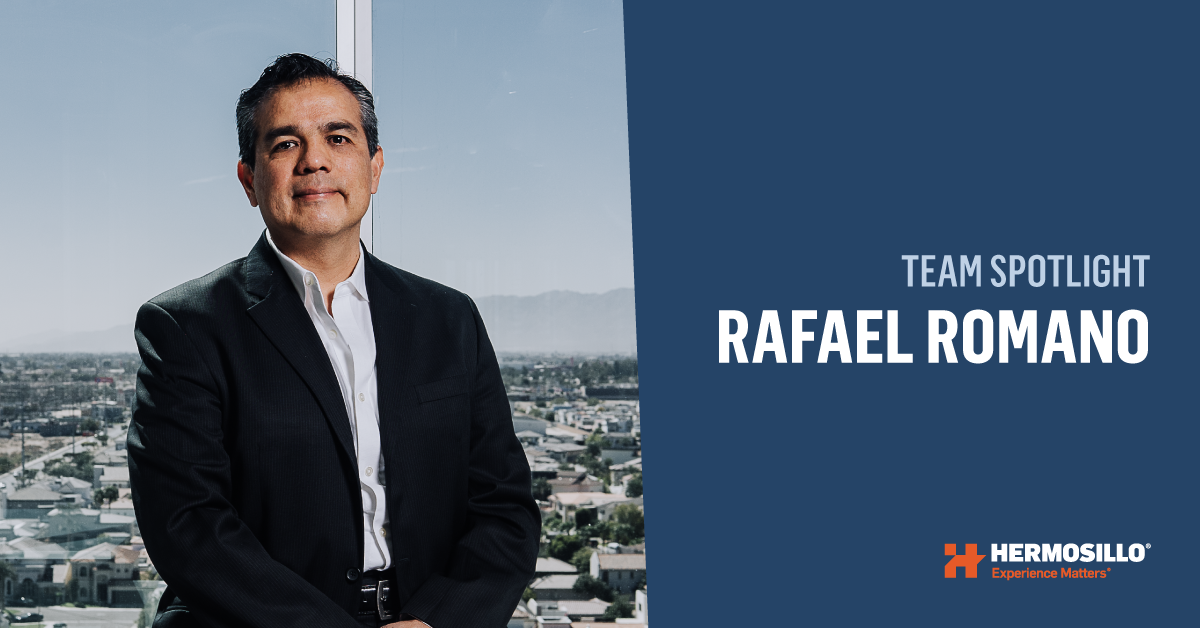 03.30.21
Meet Rafael Romano
Rafael is an Engineer with more than 25 years in the field. During these years, he has become a skillful and committed professional while supporting…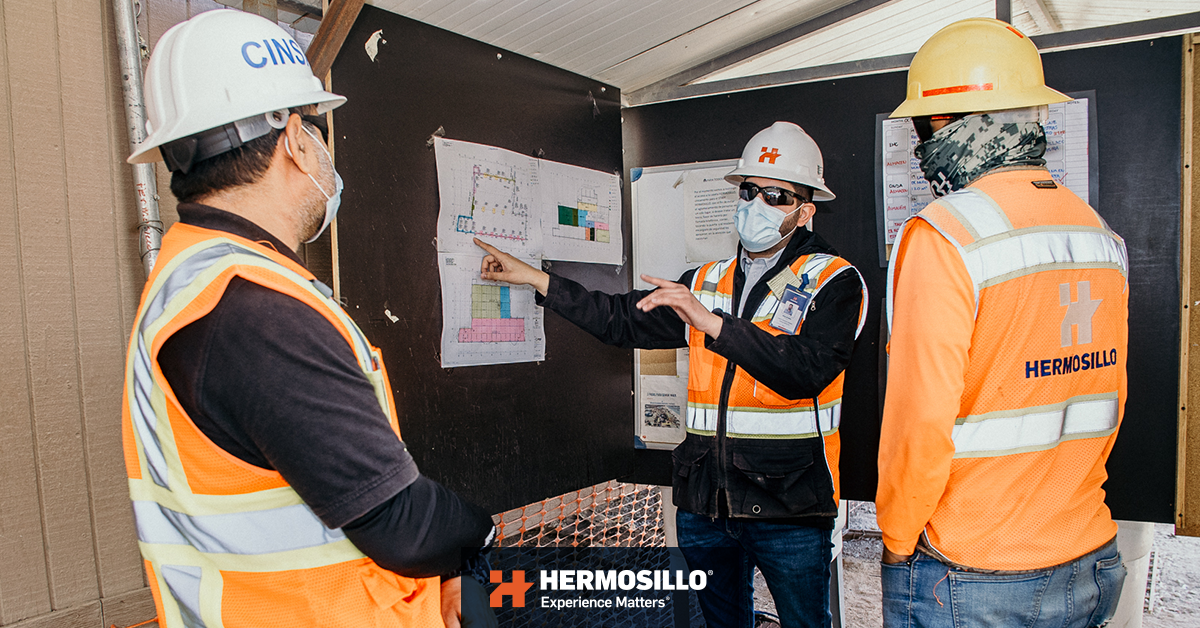 03.20.21
LEAN Culture In Times Of COVID-19: Flex-N-Gate
We showcase our culture in every project we work on. Over the years, we have learned that LEAN Construction is not something you perform from…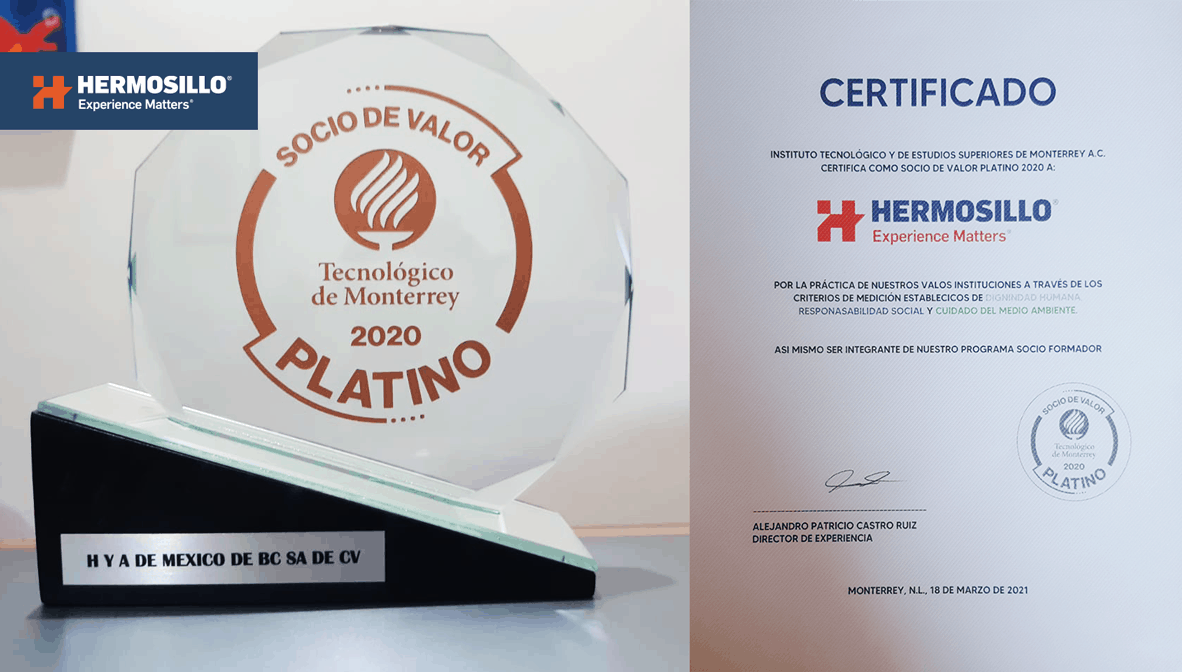 03.19.21
Tec de Monterrey awards Hermosillo in Certification of Valuable Partners, 2020 Edition
The higher education institution Tec de Monterrey (ITESM), through its Sumando Valor (Adding Value) program, has gathered and certified more than 30 companies that were…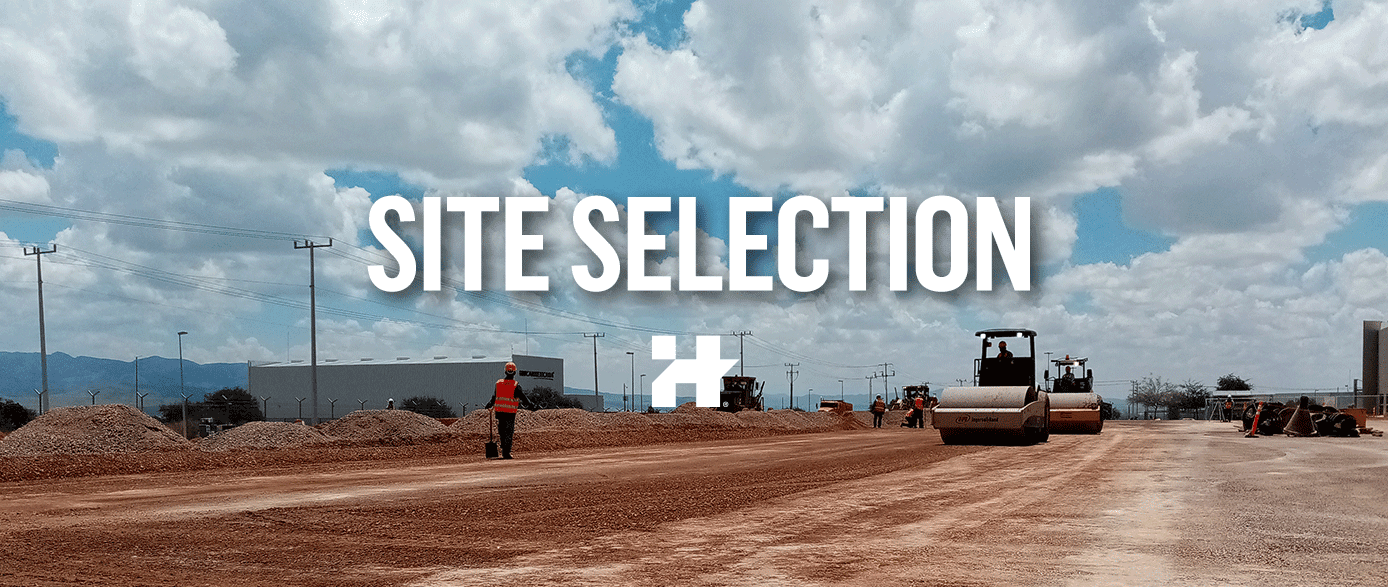 03.9.21
Top Considerations For Site Selection In Mexico
Correct site-selection can save you from a long list of forthcoming setbacks. The location of your project can have a direct impact on costs, logistics,…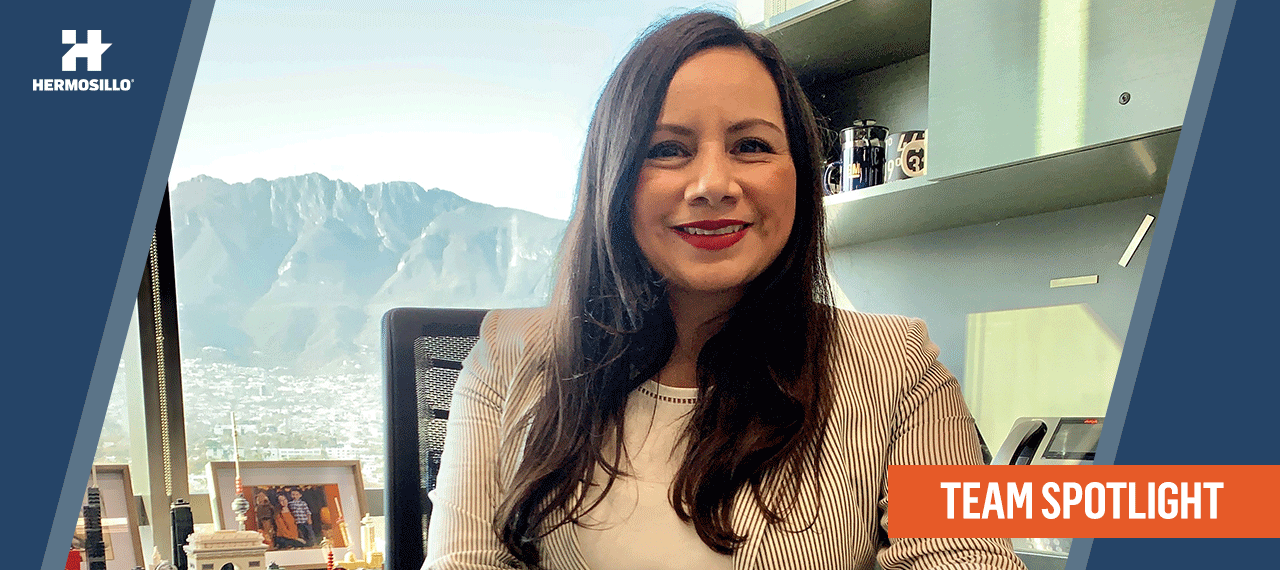 03.8.21
Meet Irma Moncada, Procurement Manager
By mere chance, Irma found her passion in numbers and analysis. Since then she has built a professional career based on determination. Today, she is…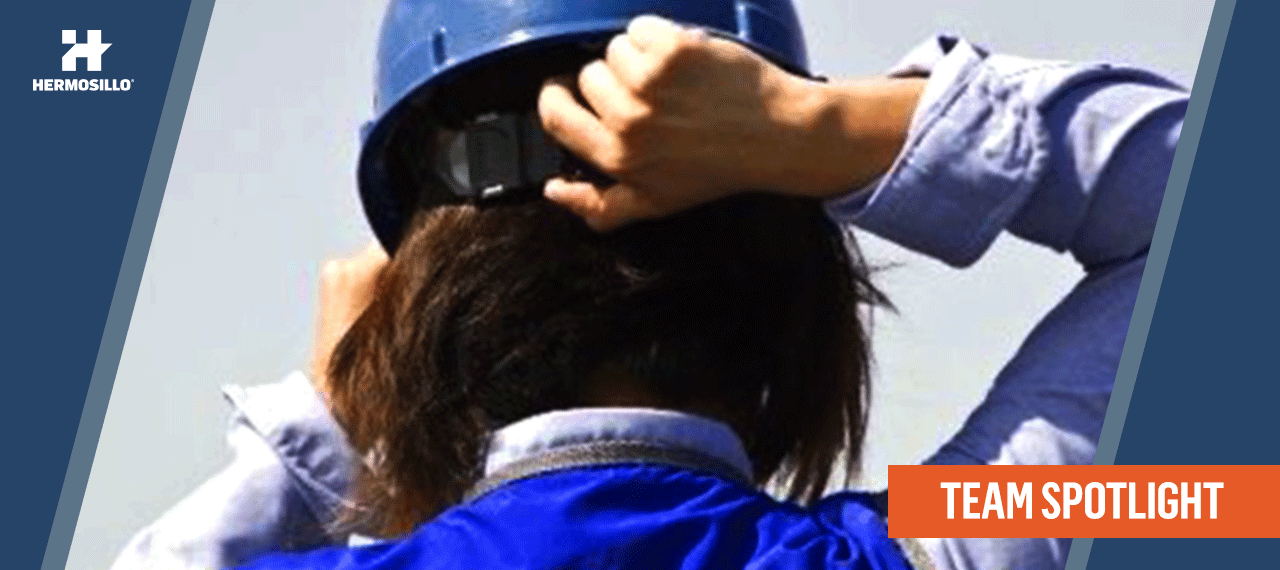 03.7.21
Meet Edna L. Magallanes, Construction Manager
Edna started in the Design department, but she found her true calling in her work on-site. Now, she is a Construction Manager in our Mexicali…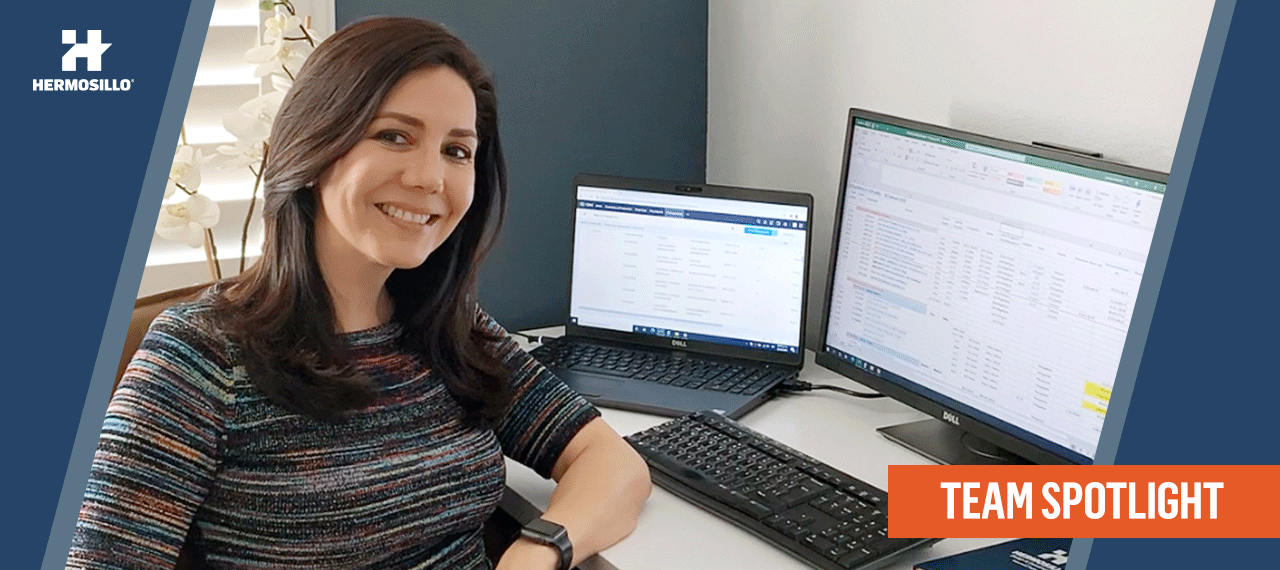 03.5.21
Meet Catalina Acevedo, Development Manager
What started as a summer job for Catalina has turned into a professional career within Grupo Hermosillo, in our Mexicali office. How would you describe…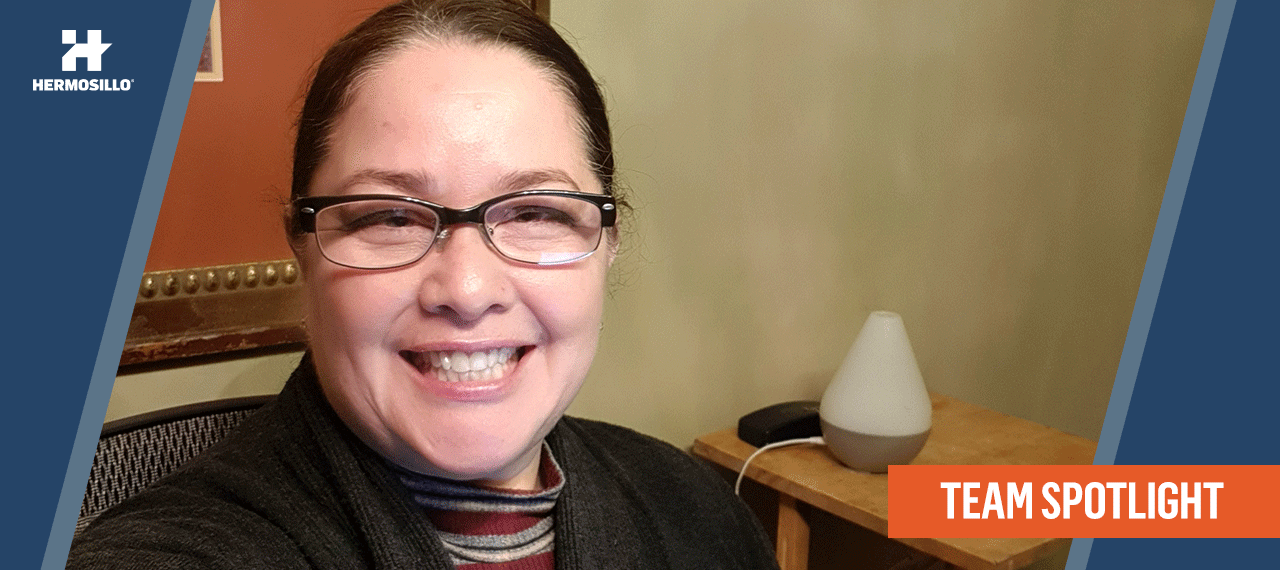 03.4.21
Meet Ariadna Carrillo, Design Manager
As a student, Ariadna discovered her vocation in the construction industry. Today she is the Design Manager at Grupo Hermosillo in our Mexicali branch. How…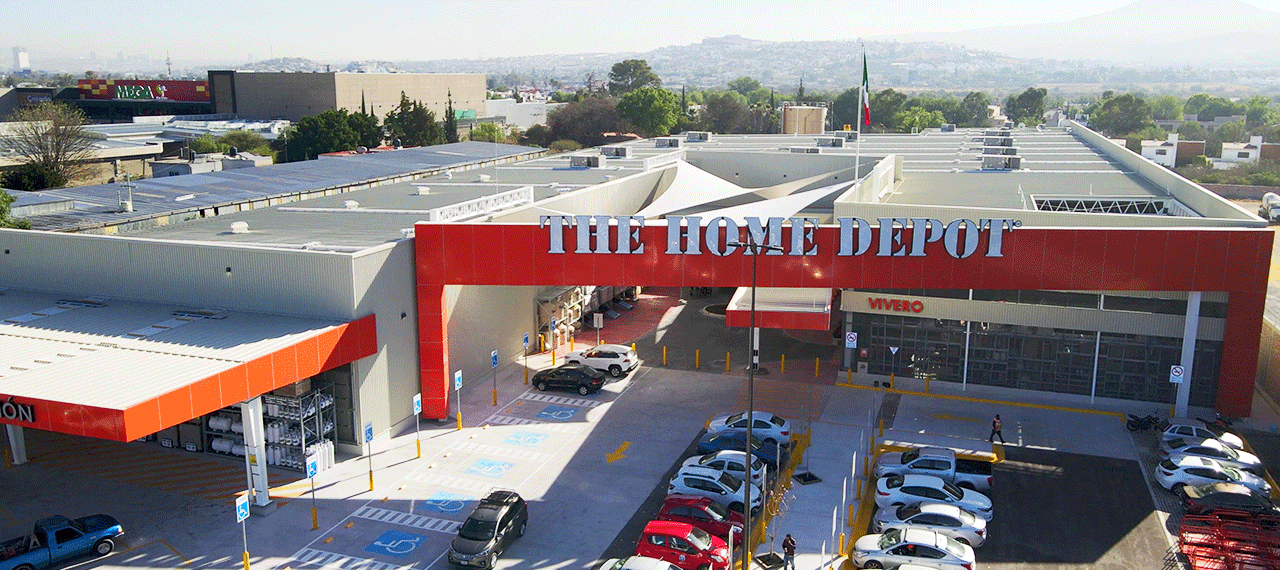 03.1.21
Hermosillo delivers store no. 24 for The Home Depot in Querétaro
Last Thursday, February 25, we delivered to The Home Depot store located at Corregidora, Querétaro. The construction, carried out by Hermosillo, began on June 15,…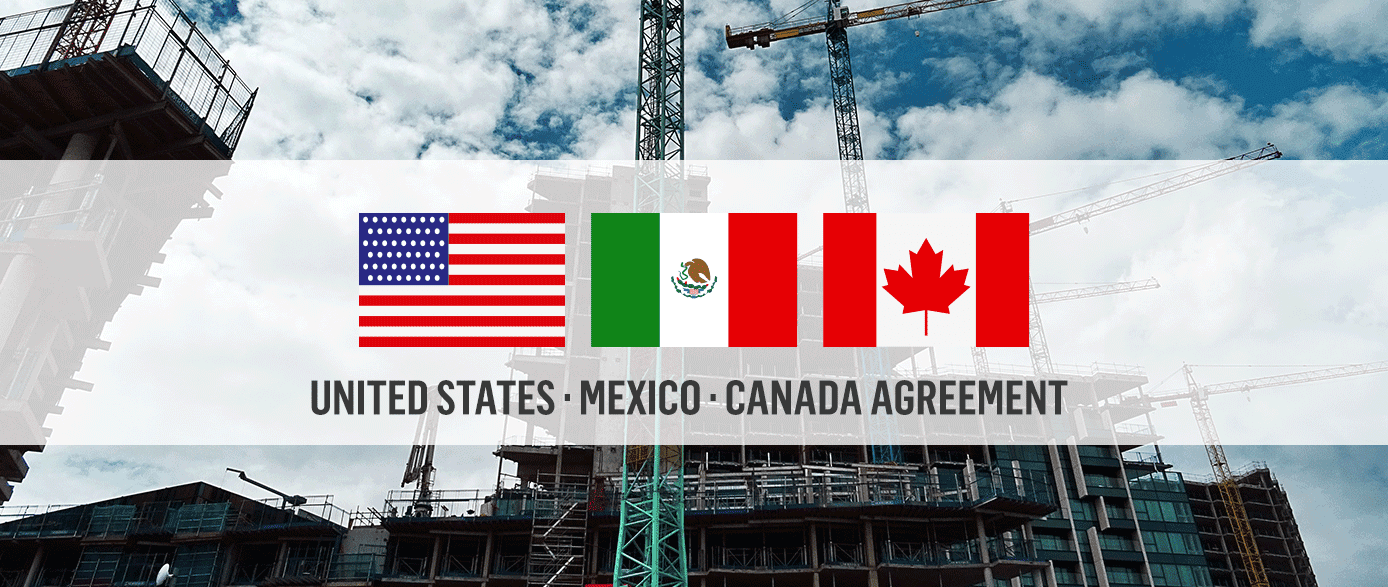 02.15.21
The role of USMCA in your investment in Mexico
The free trading agreement between the United States, Mexico, and Canada has represented a crucial safety-net for investors since its inception in 1994. As we…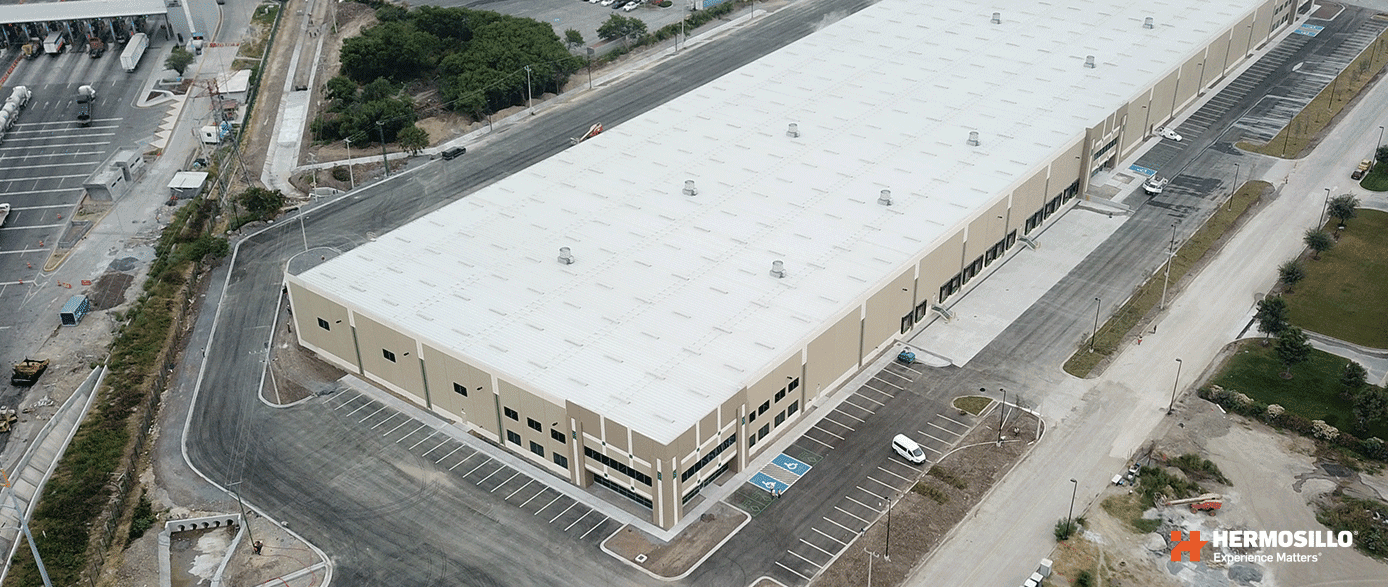 01.25.21
Celebrating a 20-year-old Relationship With Prologis
We started 2021 by successfully delivering our 39th project with Prologis, the leading logistics staffing firm in the U.S. This happening represents a celebration of…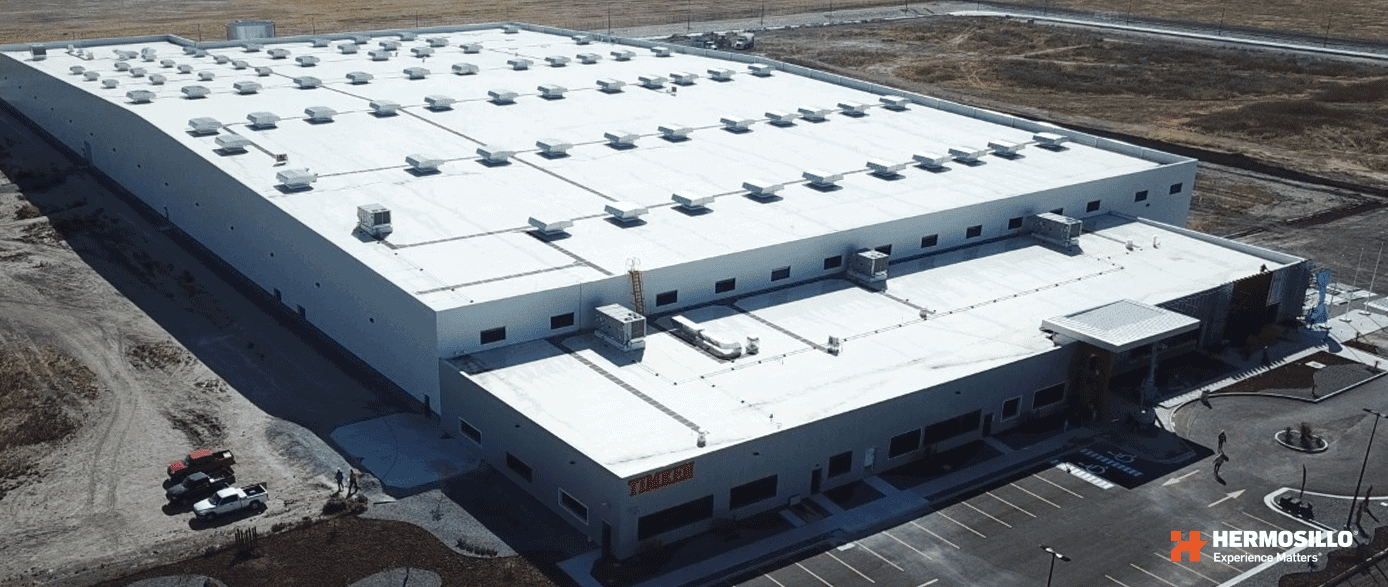 01.20.21
Working With Timken To Build Their First-Ever Manufacturing Facility In Latin America
We began working with The Timken Co. in early 2020, and now it is all set and done. In late December from 2020, the manufacturing…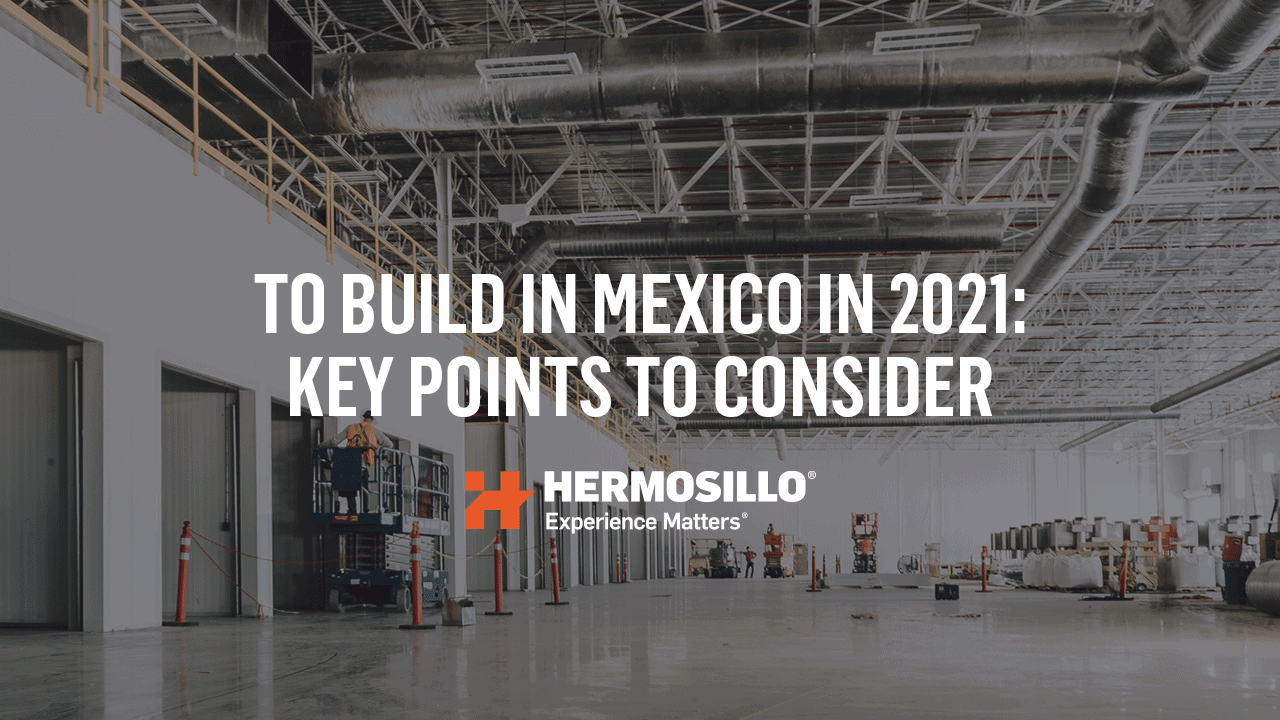 11.20.20
The Key Points To Consider When Building In Mexico in 2021
Developing a project for the first time in a foreign country is not an easy task. It's unknown territory in every aspect you can think…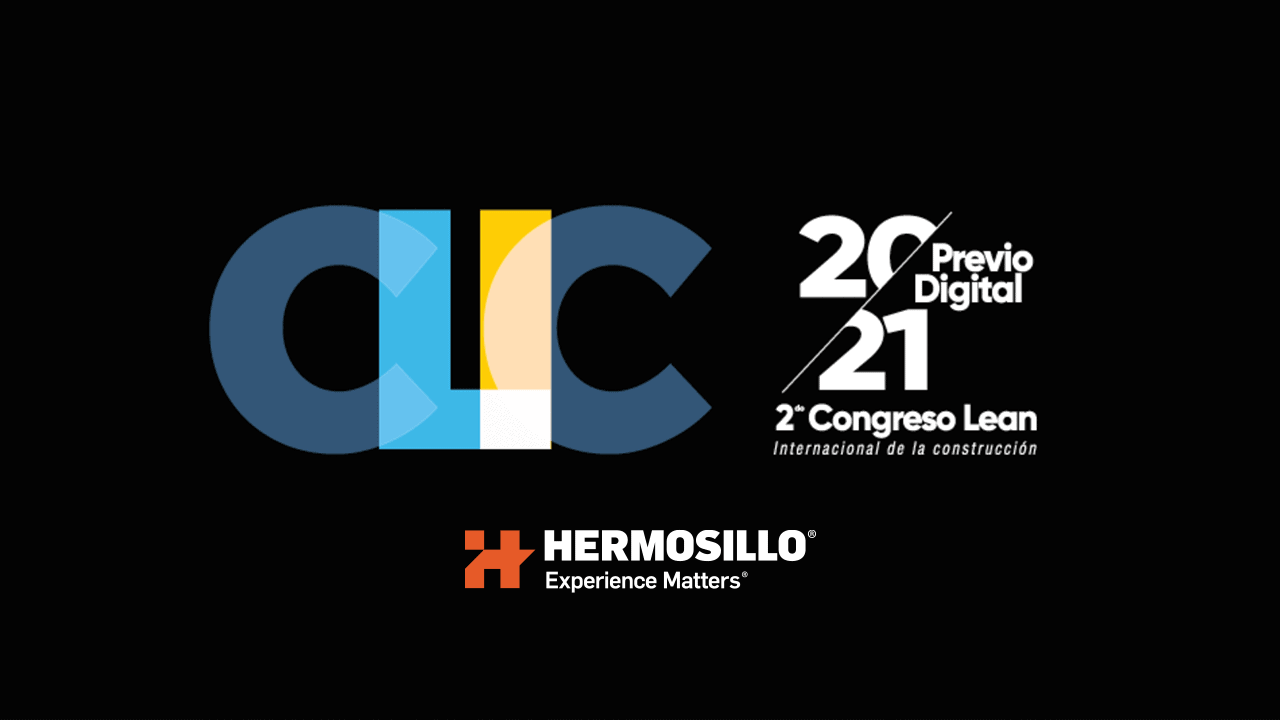 11.19.20
Hermosillo presents virtual Lean Construction symposium in Mexico: CLIC 2020
We feel more than pleased to have participated for the second time in the organization and hosting of CLIC (Congreso Lean Internacional de la Construcción)…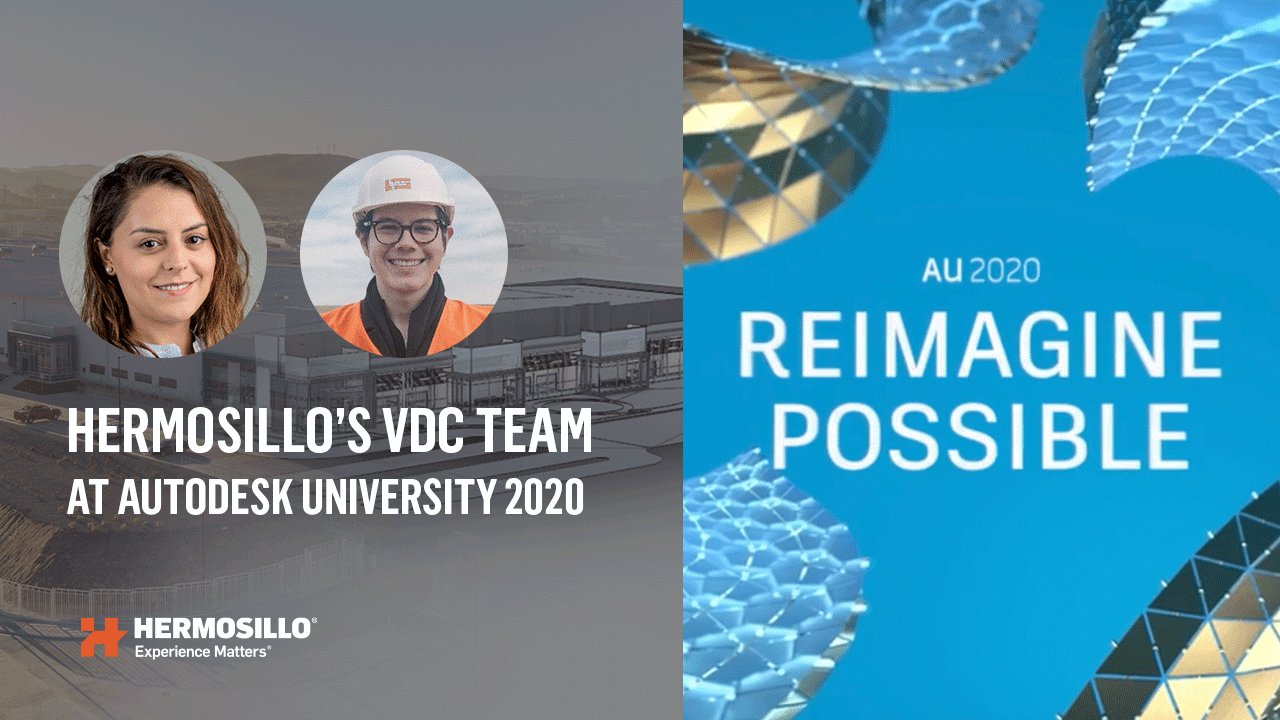 11.18.20
Hermosillo's VDC Team at Global Autodesk University 2020 Event
Like on previous years, our VDC team participated as speakers at Autodesk University 2020, the most relevant event for design and construction professionals. For the…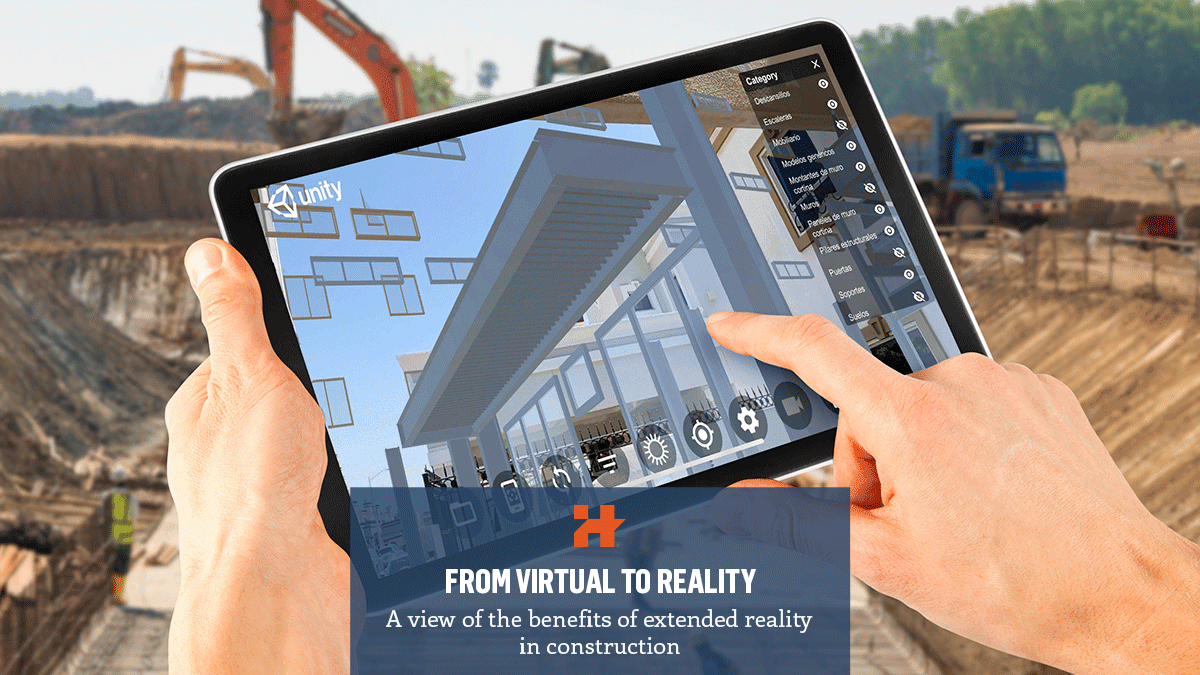 09.23.20
From virtuality to reality: A view on the benefits of Extended Reality in Construction
Extended reality is what the name suggests, a broader visualization of our current physical environment, a new way of experiencing reality. Consequently, this type of…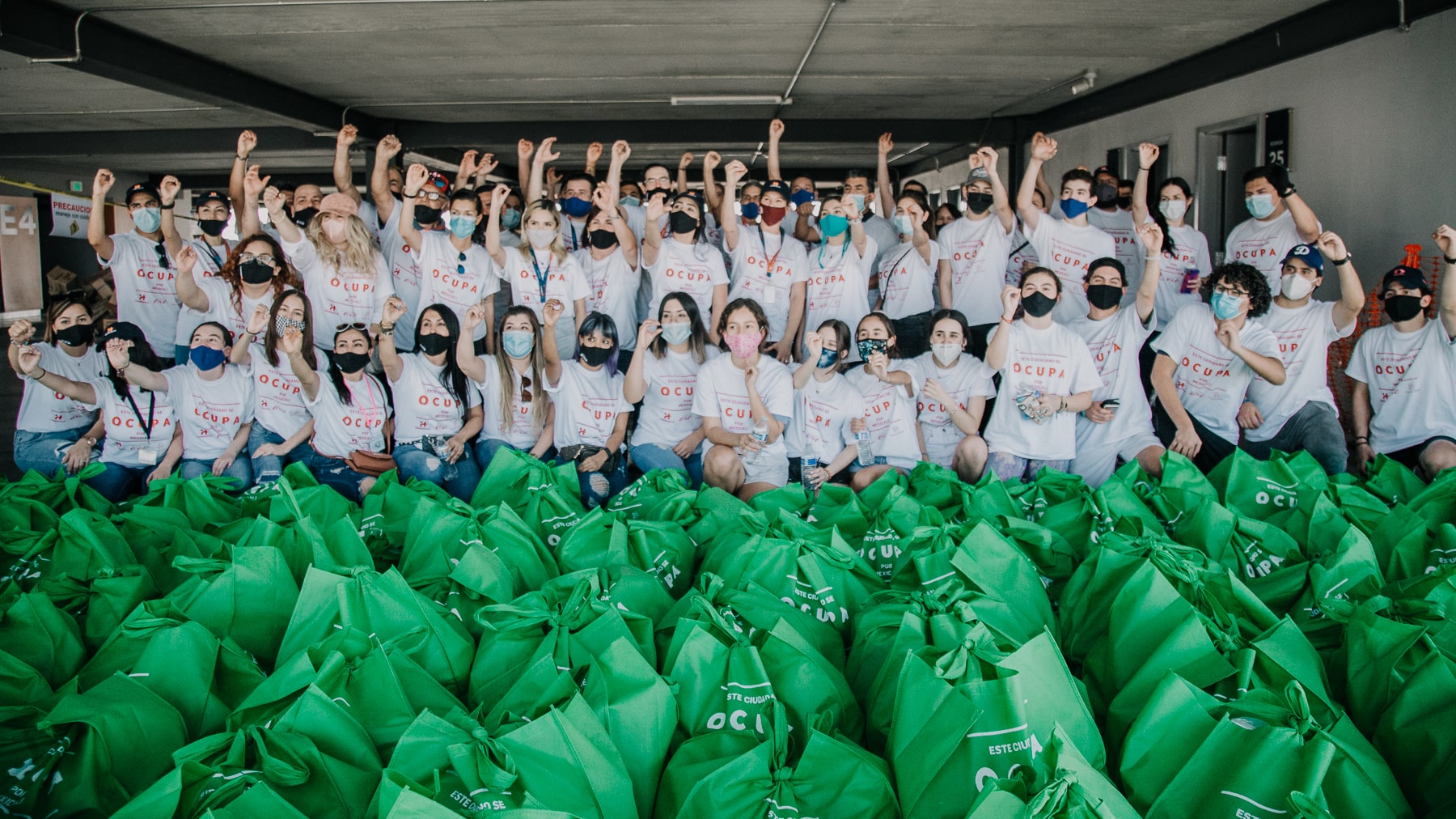 09.22.20
Better Together: Hermosillo's Team Unites and Donates Food to Those in Need
During September, through the initiative of the OCUPA movement (ocupamx.com), Grupo Hermosillo's team achieved another edition of their campaign UNIDOS SOMOS MEJORES (BETTER TOGETHER), by…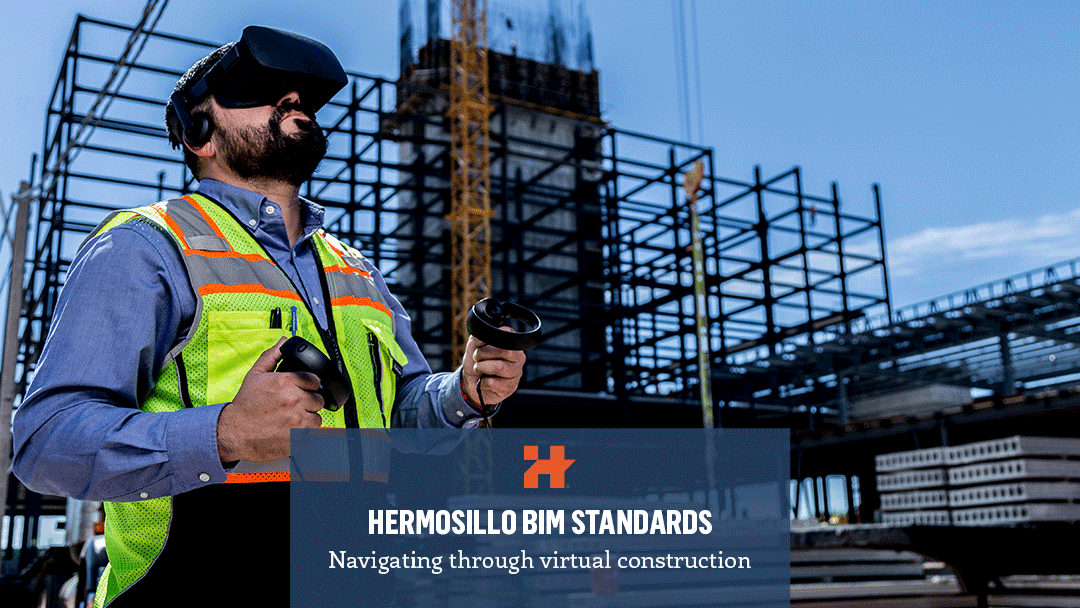 08.6.20
Hermosillo BIM Standards: Navigating The Process of virtual construction
We are passionate about continuous improvement. We've always thought that if there's a better way to do things, we will aim to achieve it, the…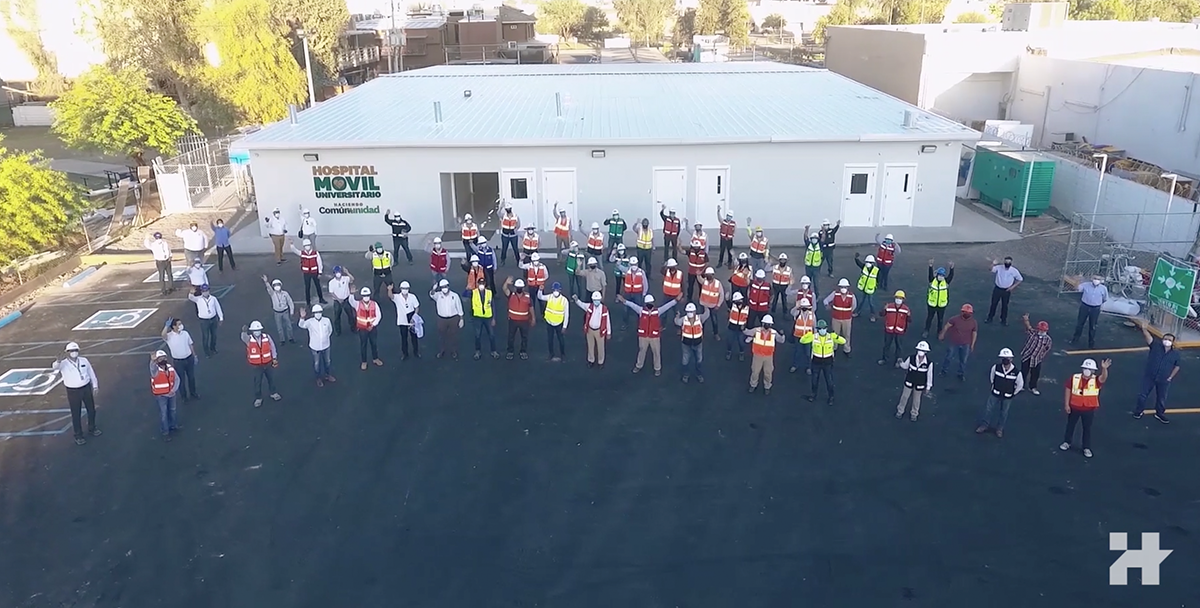 06.18.20
New COVID-19 Hospital built on a 23 days schedule by Hermosillo
When we understood the impact of the pandemic on our community, we knew that we had to start moving our hands to the benefit of…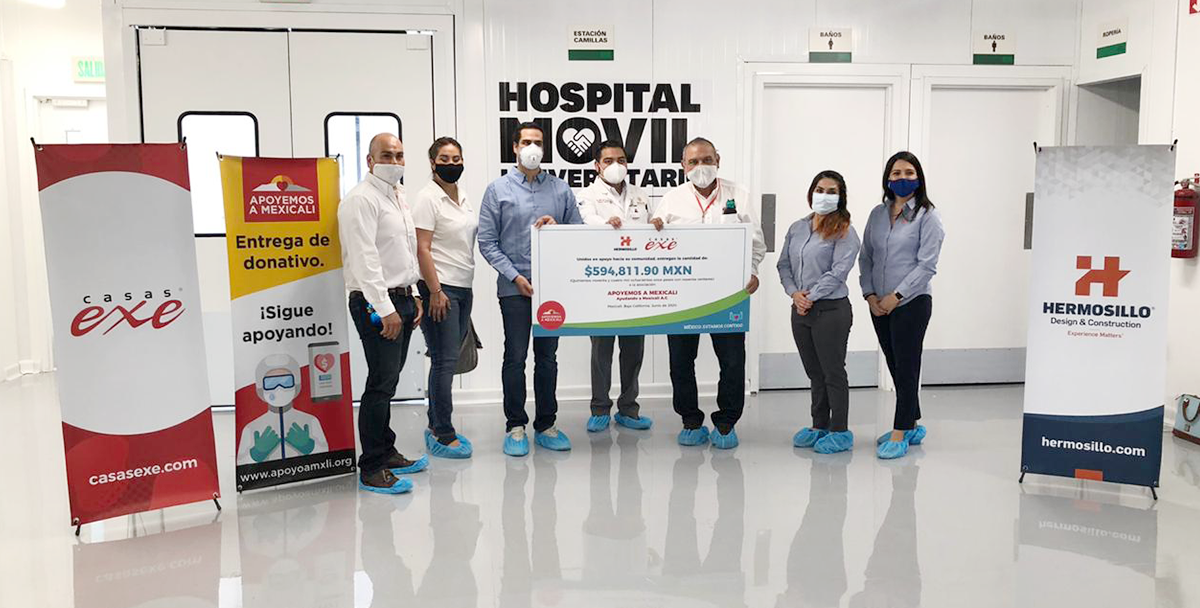 Better Together: Hermosillo's team initiative to contribute during times of crisis
Times like these require to be confronted with strength and perseverance. We are living in the middle of a global crisis that has affected our…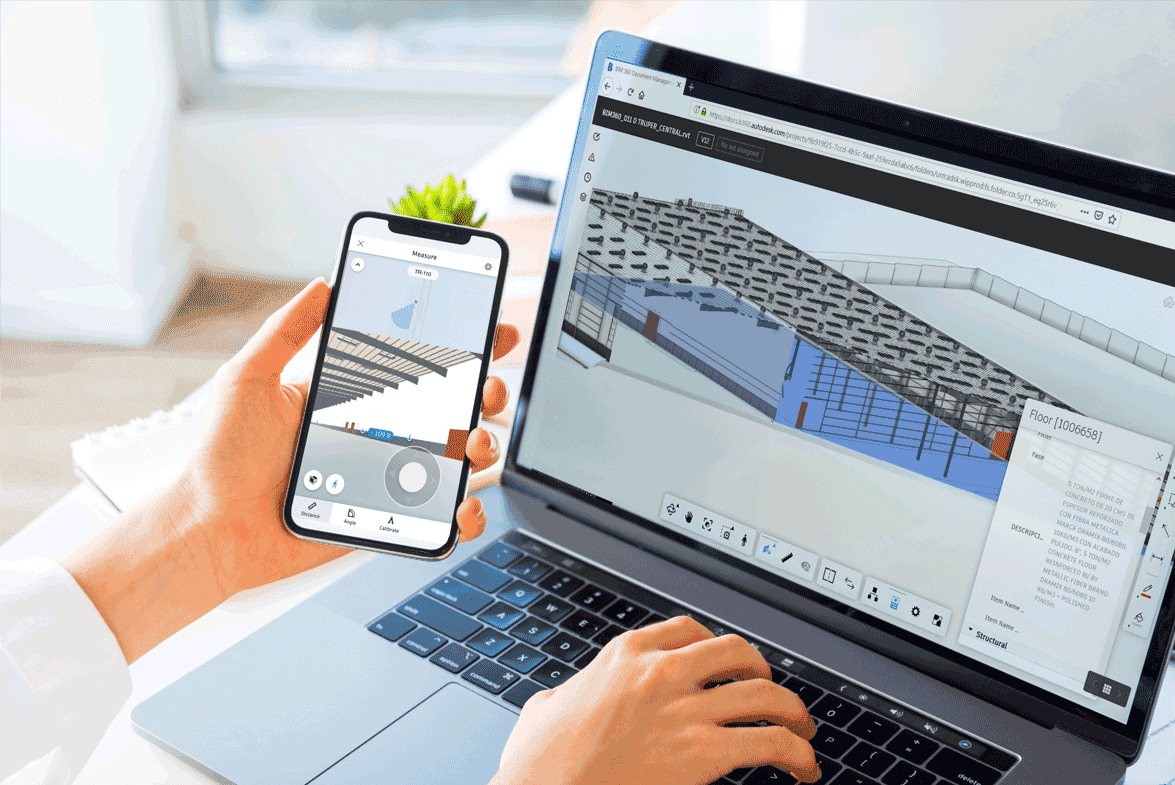 04.1.20
Leveraging the power of technology in times of crisis
The COVID-19 outbreak dazzled the entire world. It has impacted the way we run our daily lives; from the excessive –but necessary– hand-washing practice, to…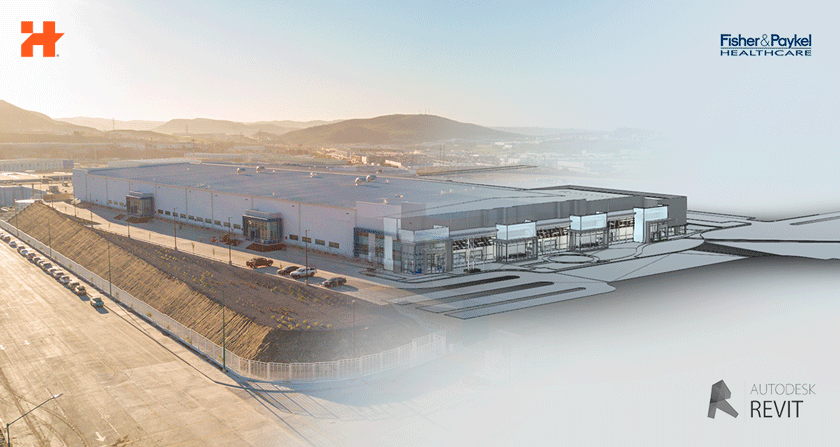 02.27.20
BIM Case Study: Fisher and Paykel Healthcare
Productivity is the goal, collaboration is our path   The constant challenge in the construction industry through the years has been productivity. According to ScienceDirect, 57%…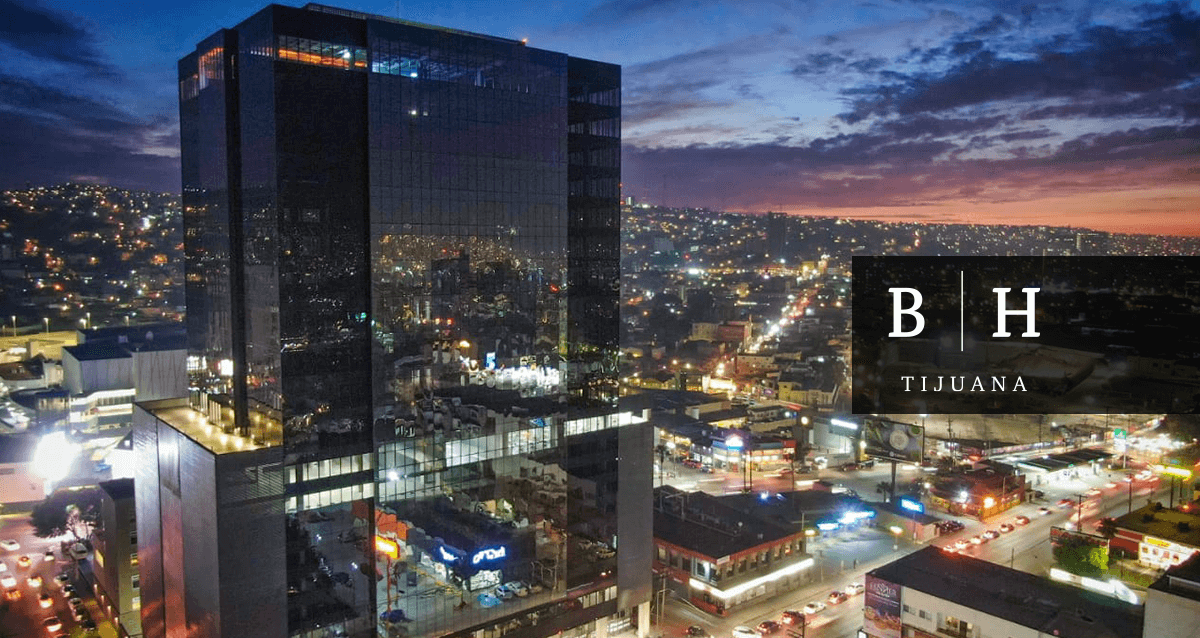 BH Tijuana's Grand Opening Hosted by Hermosillo and Partners
On Thursday, February 20th, BH Tijuana celebrated its official grand opening event. We introduced the new corporate mid-rise building of 511,285 SF to important businessmen…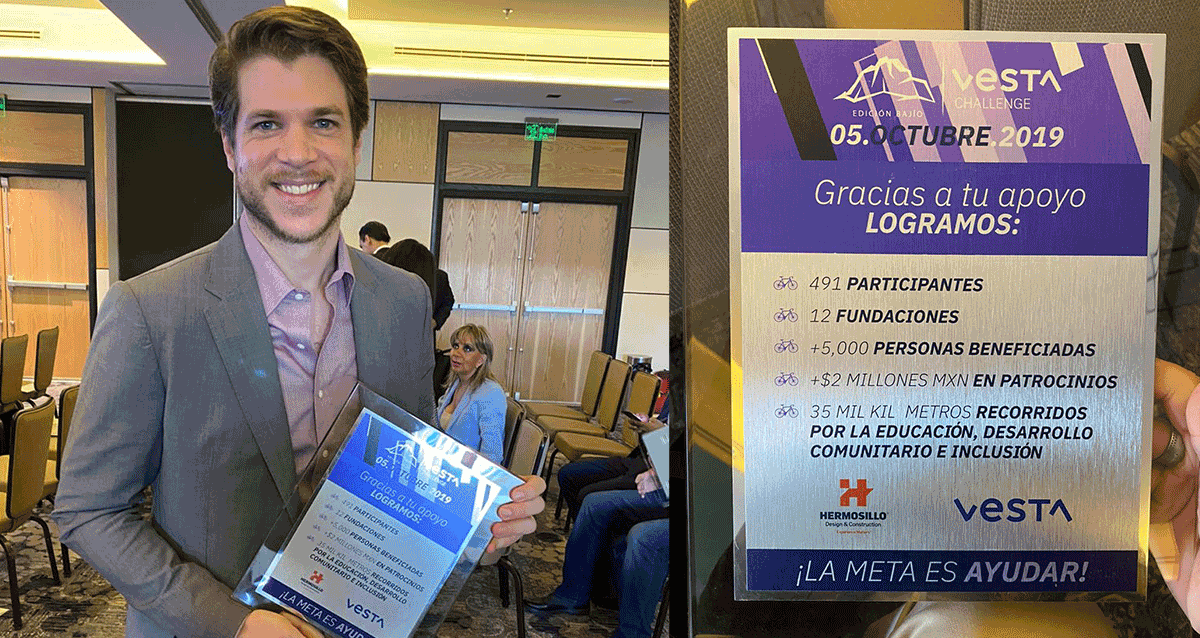 Hermosillo's Support Recognized at Vesta Donations Event
On Tuesday, February 25th, Hermosillo joined its long-time client Vesta, a Mexican company and leader in industrial real-estate projects, to celebrate their First Donations Event.…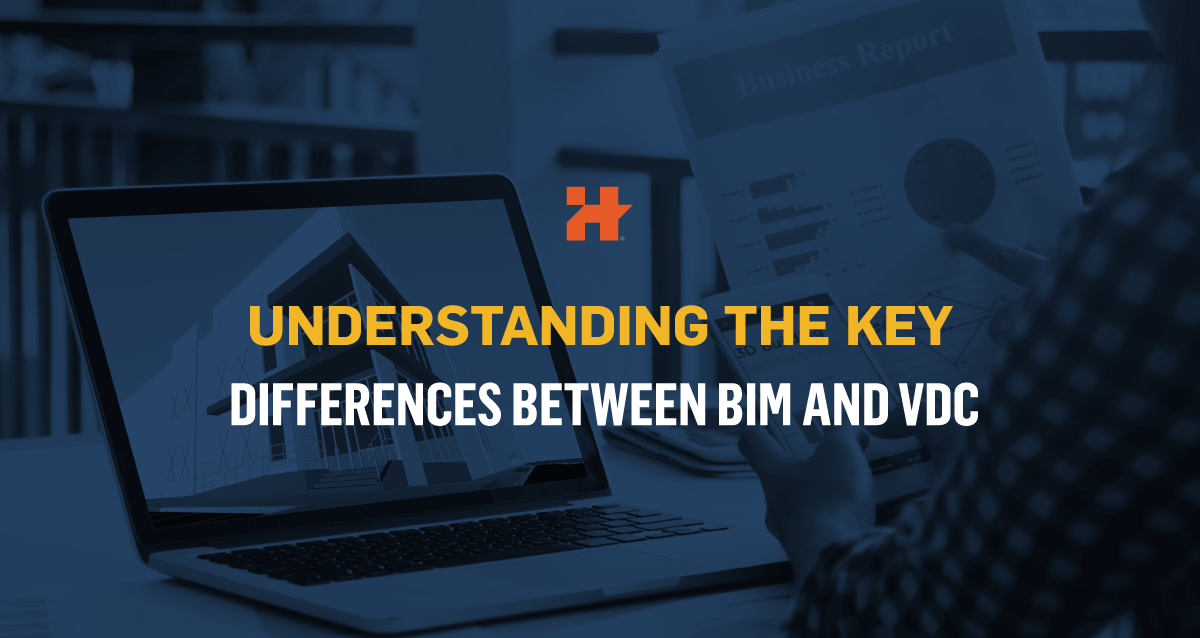 01.16.20
Understanding the Key Differences Between BIM and VDC
In the current era of technological disruption across industries, two of the terms you will come across while discussing about construction are BIM and VDC.…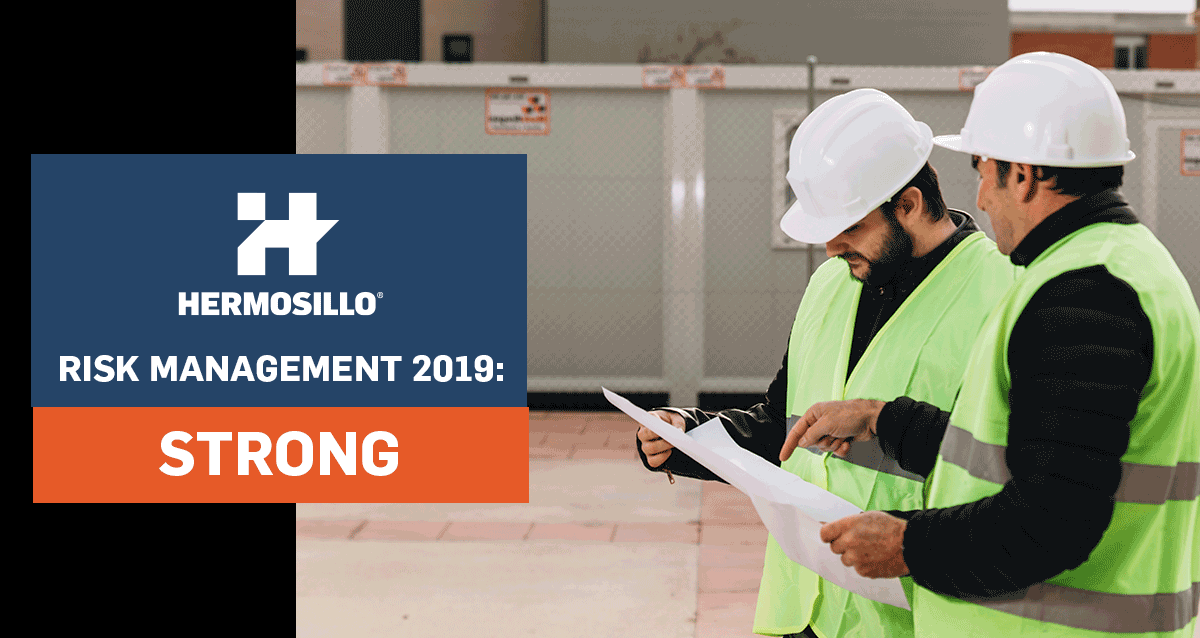 01.15.20
Hermosillo Qualified as 'Strong' by Deloitte Auditors: Risk Management Practices for 2019
At Hermosillo, we are proud to be a company ranked as STRONG (2018, 2019) by developing and maintaining a quality, control and risk management regimen:…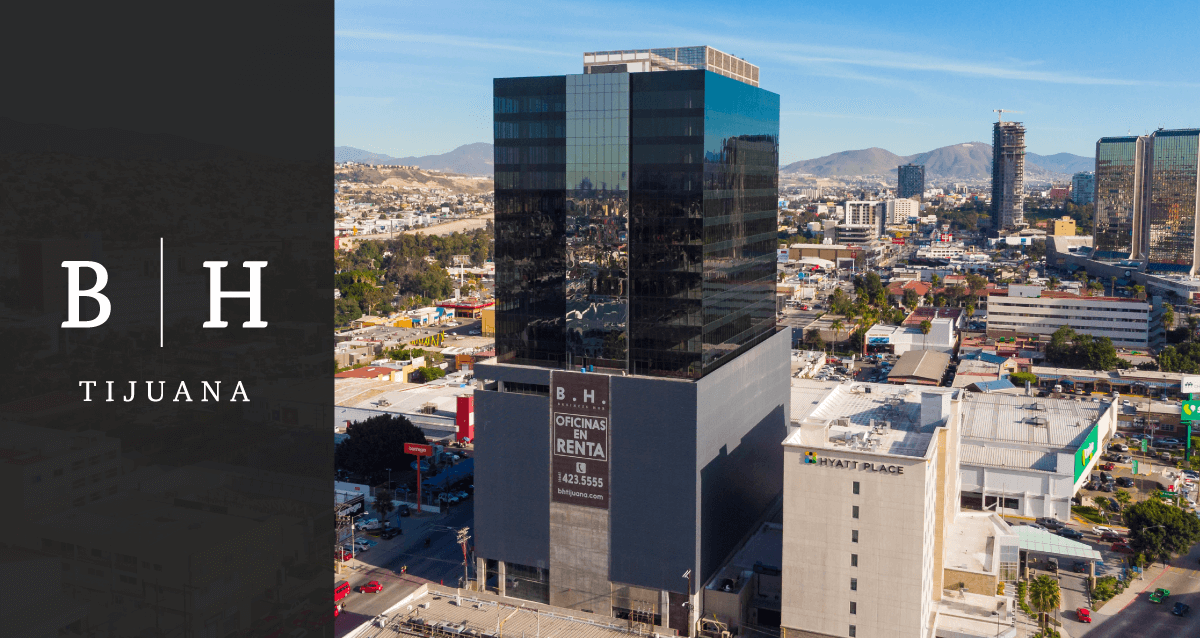 01.13.20
Hermosillo's latest mixed-use building, BH Tijuana, nearing its grand opening
In 2017, along with partners Plate and Cawomex Real Estate, we set out to create an avant-garde space to do business in Tijuana. The idea…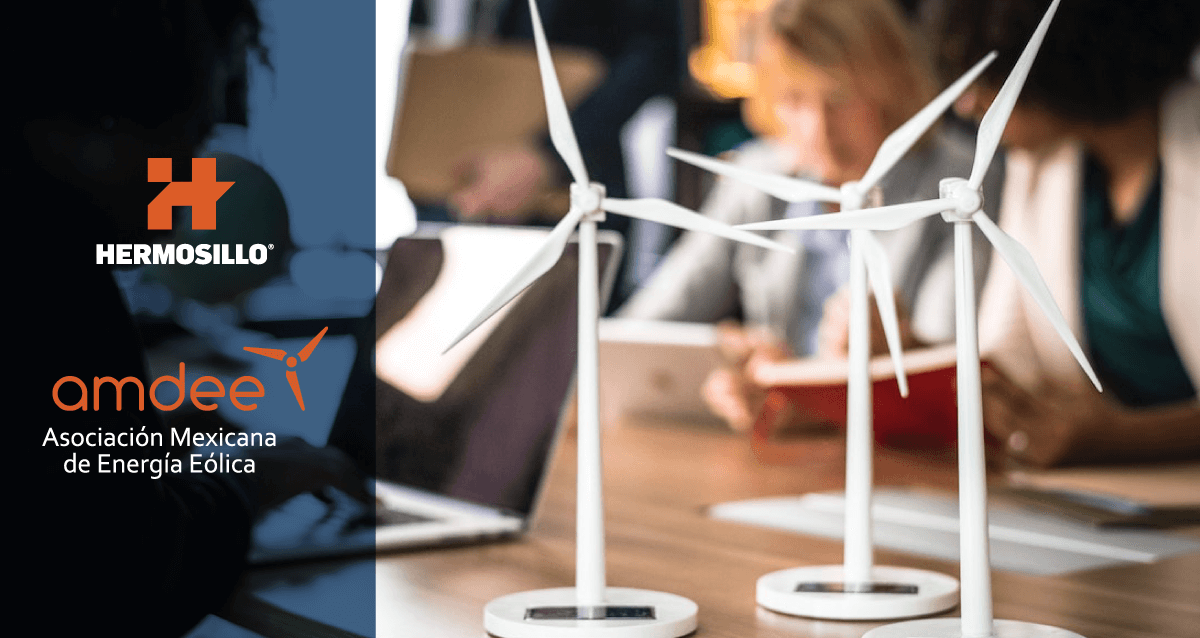 12.16.19
Seeking to harness Mexico's boundless energy resources, Hermosillo joins AMDEE
Hermosillo's core values drive us to always seek harmony between human quality and professional service. Exactly a year ago, we were entering a new market…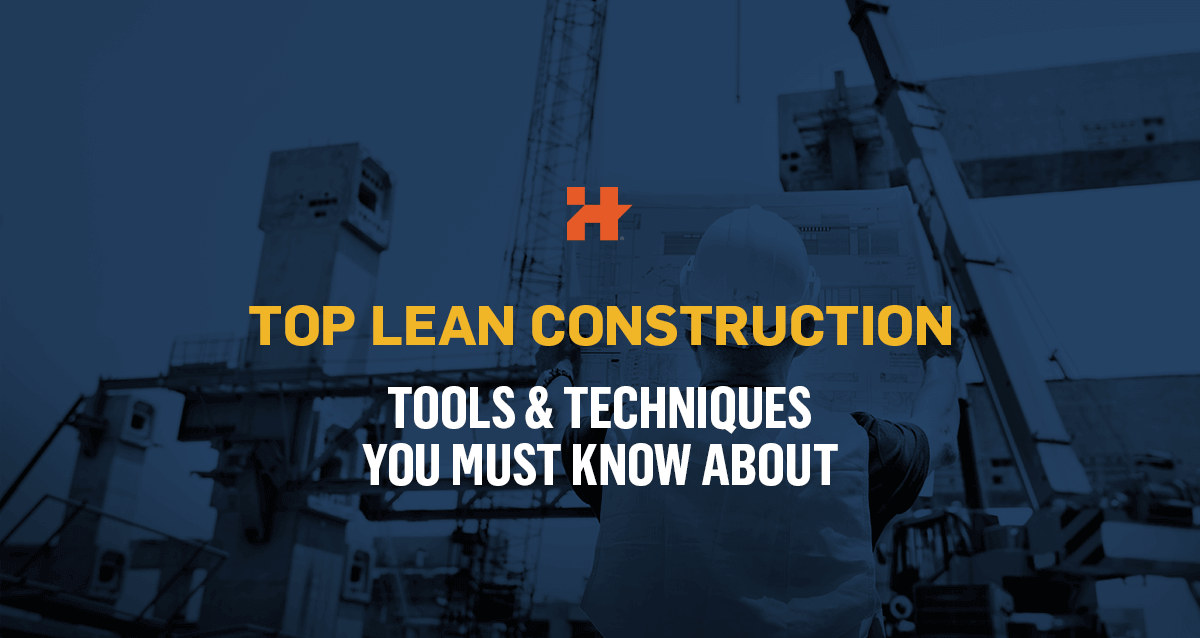 12.5.19
Top Lean Construction Tools & Techniques You Must Know About
Although a well-established Lean Construction culture relies heavily on the mindset of its people, some tools can facilitate the process. We refer to Lean Construction…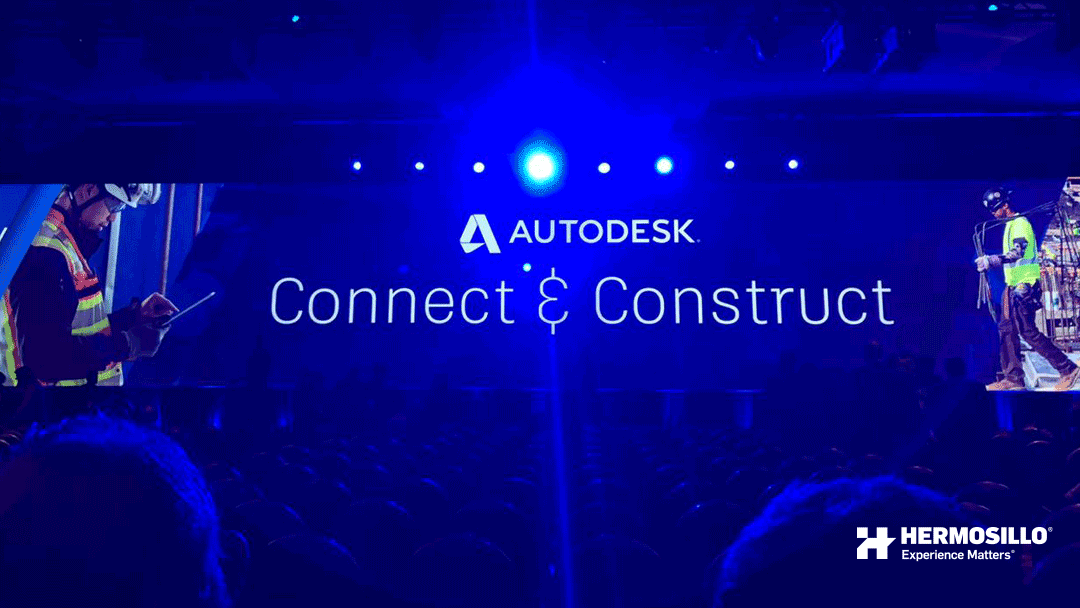 11.30.19
Hermosillo's VDC team members representing at Autodesk University 2019
Hermosillo was once again selected to participate as a presenter at Autodesk University 2019 at Las Vegas. This is the most important event worldwide for…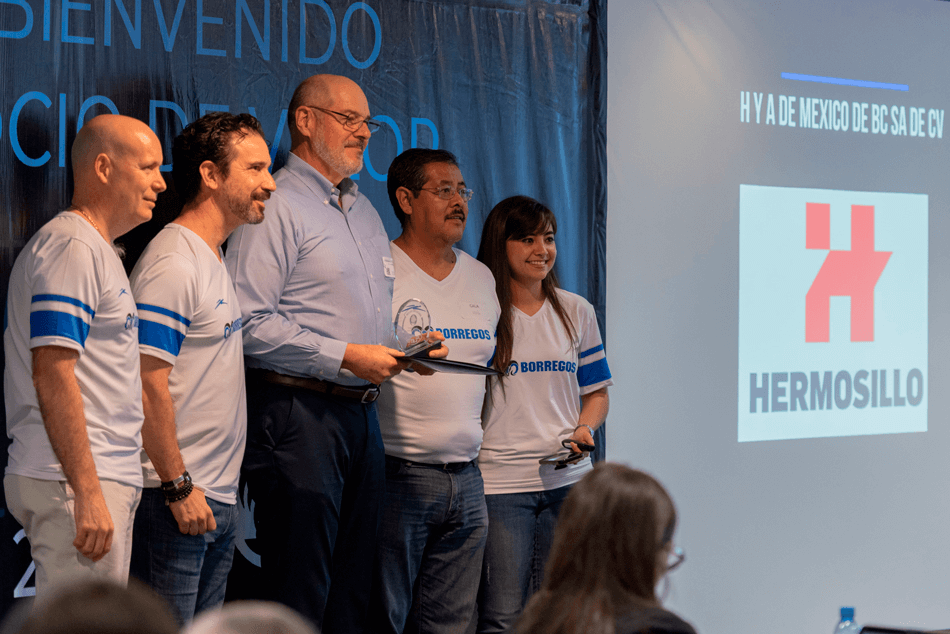 11.26.19
Hermosillo awarded as Valuable Partner with Platinum Certification at Tec de Monterrey
Hermosillo's core values rely on the integrity and human-focus approach that identifies us as a company. We feel very proud and thankful, as one of…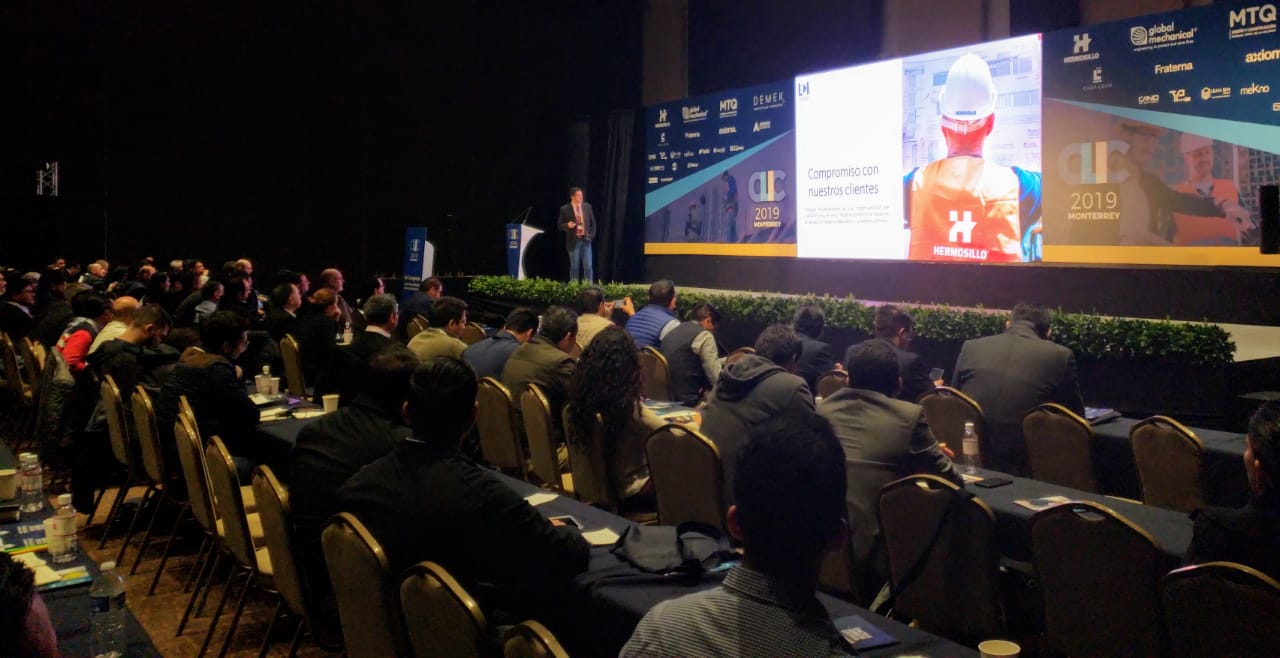 11.23.19
Hermosillo as golden sponsor and speaker at CLIC, the 1st National Lean Construction Symposium in Mexico 2019
The first national Lean Construction symposium (CLIC 2019) was held at Monterrey, MX, on November 11, 12, and 13. Hermosillo proudly participated not only as…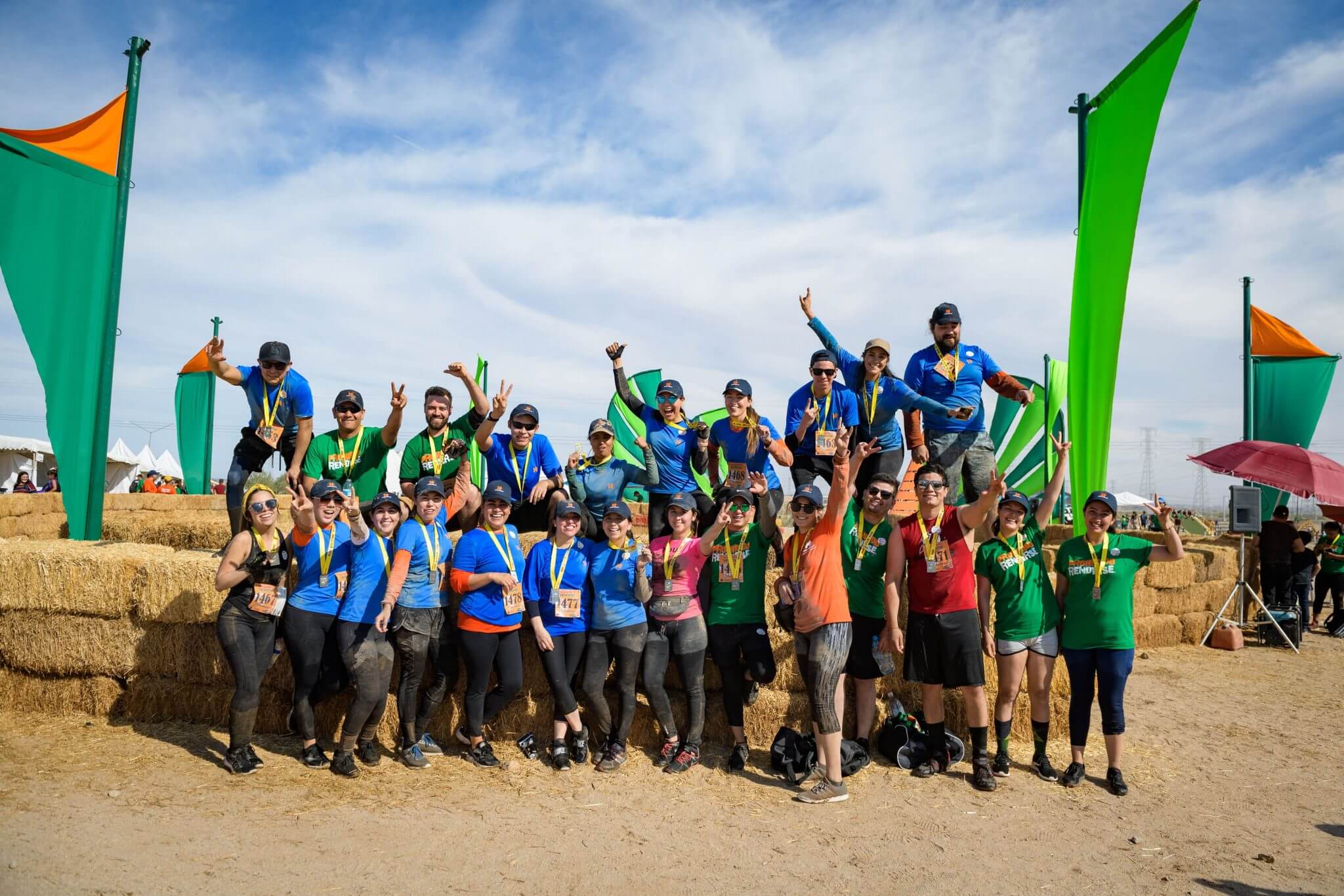 11.19.19
Hermosillo overcoming obstacles at "Prohibido Rendirse" Race 2019
For the fifth consecutive year, this November 15 we played our part as runners and sponsors in "Prohibido Rendirse" Race. A team of 30 Hermosillo…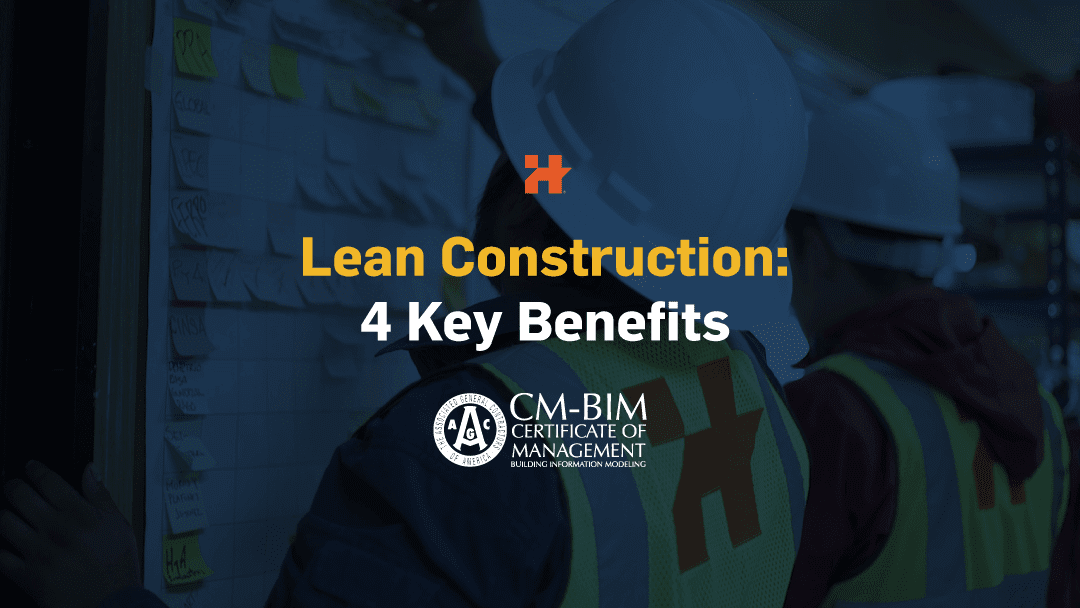 11.5.19
Benefits Of Having A Lean Construction Certified General Contractor
The fact that your contractor is Lean Construction Certified should put your mind at ease. The value that this methodology provides benefits project owners who…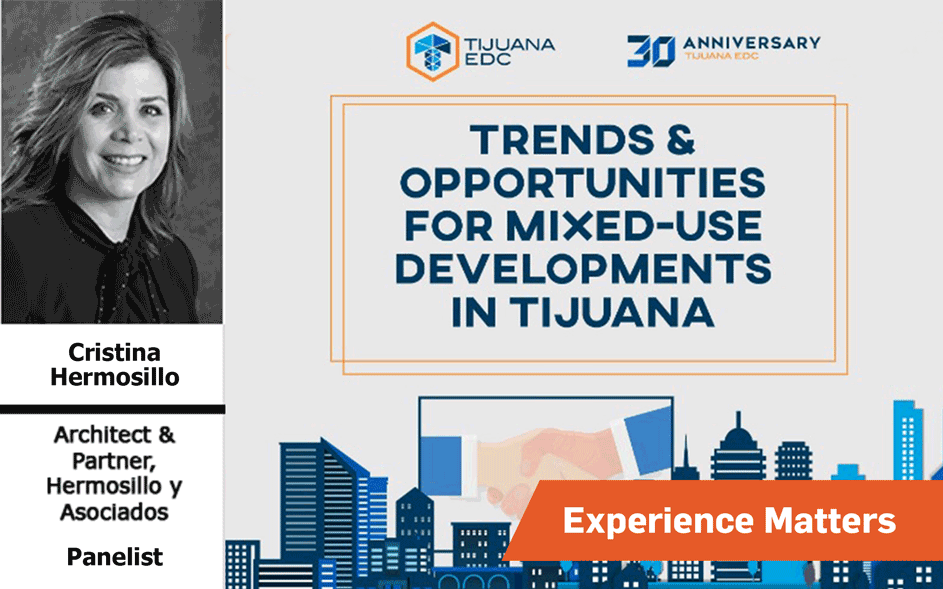 10.31.19
Hermosillo onboard at CrossBorder Forum regarding Mixed Use Developments in Tijuana
On October 30th, we had the opportunity to participate as panelists in the Trends & Opportunities for Mixed-Use Developments forum. Where the main goal was…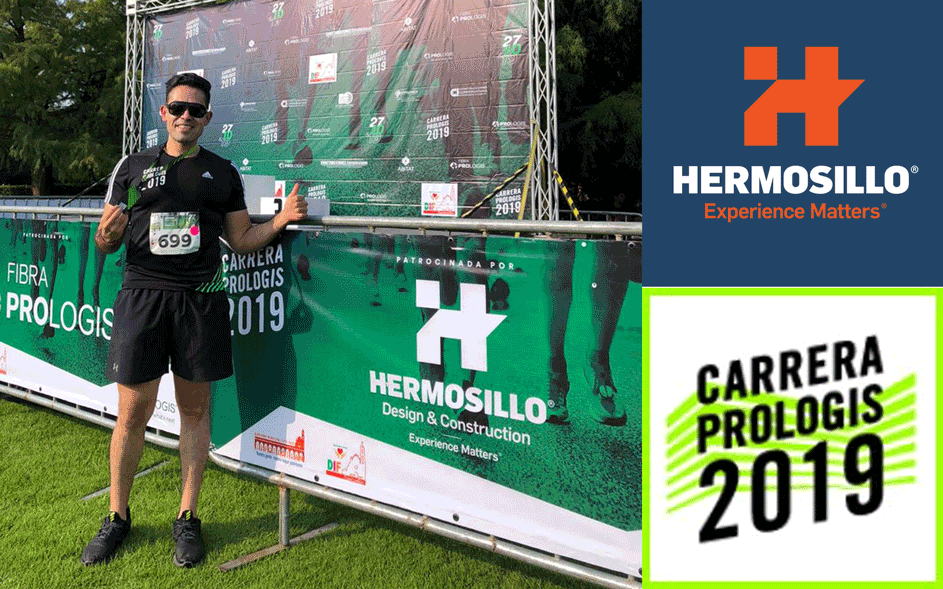 10.28.19
Racing for a Cause: Hermosillo's participation at "Carrera Prologis 2019"
We were honored to participate as sponsors and runners at the Prologis Race 2019. Which goal was to raise funds for the creation of medical…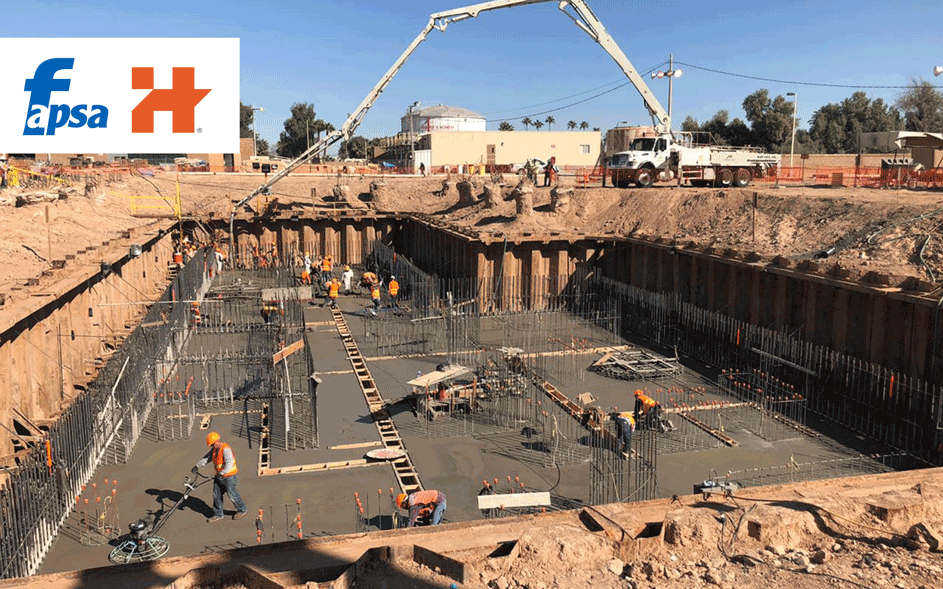 10.25.19
Successful Concrete Pouring Execution by Hermosillo
For the past months, we've been working along Fábrica de Papel San Francisco (a paper-pulp manufacturer), to design/build a special foundation basement. On Sunday, October…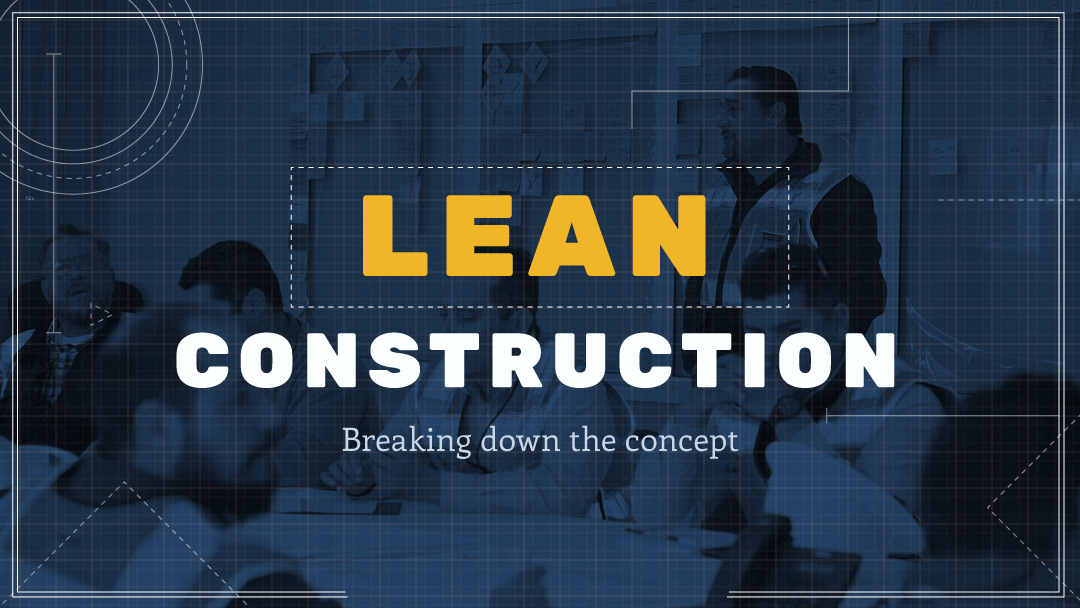 09.28.19
Breaking Down The Concept Of Lean Construction
Where does Lean Construction Come From?  To define Lean Construction, we must talk about where it all came from. The first lean activities started in…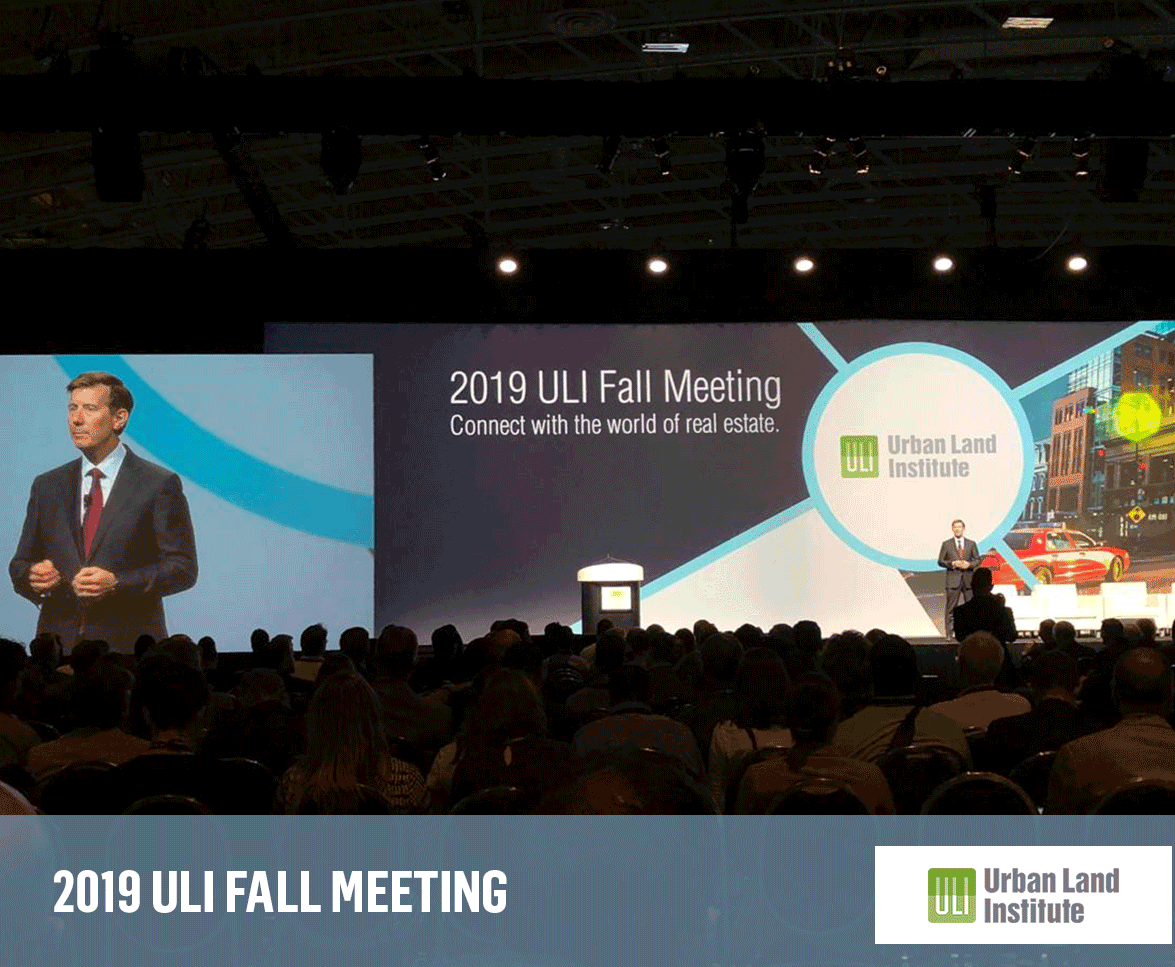 09.23.19
Hermosillo with Real Estate experts at 2019 ULI Fall Meeting
Joining candid discussions with thought leaders on the most important topics and trends in real estate, Hermosillo attended the 2019 ULI Fall Meeting during September…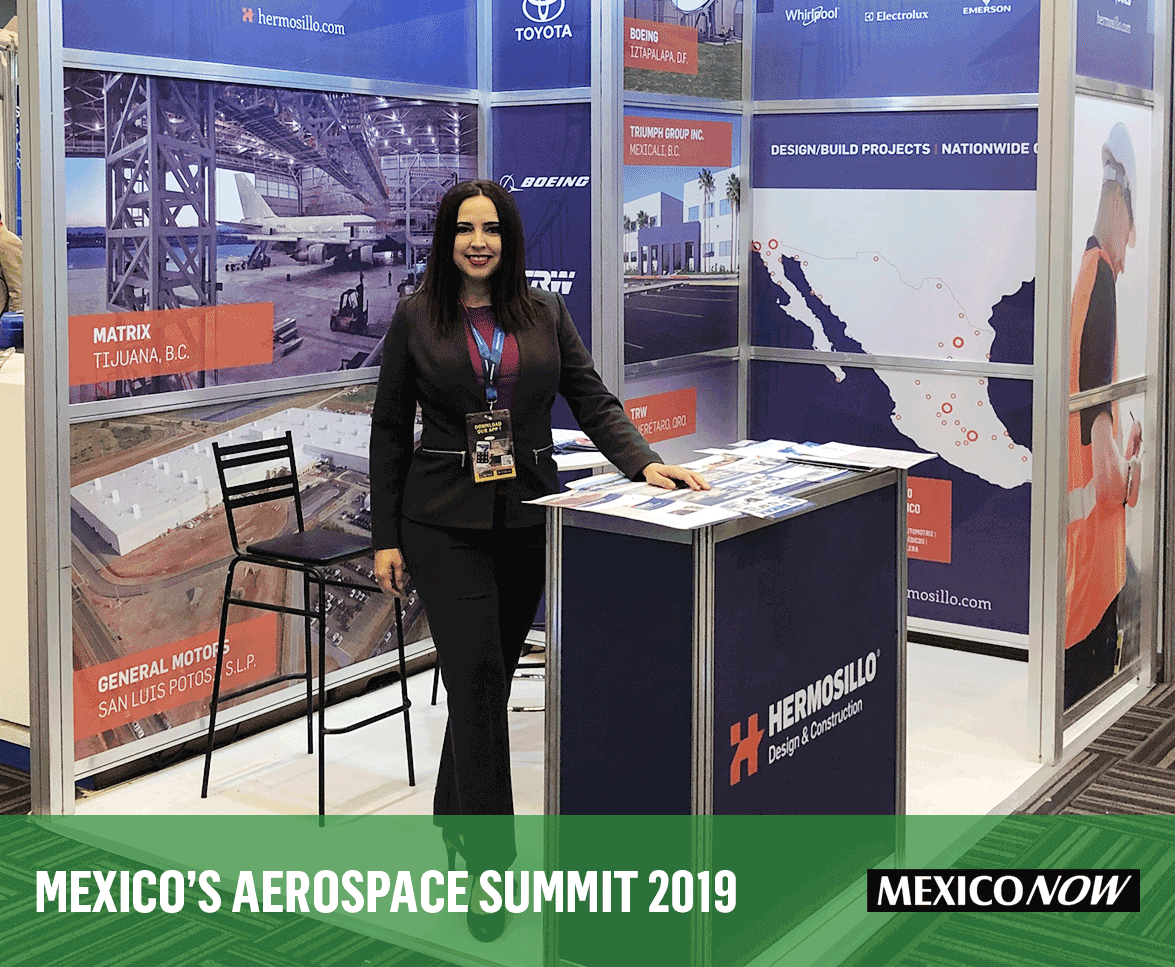 08.28.19
Our team representing Hermosillo at Mexico's Aerospace Summit 2019
The annual summit, held by MEXICONOW, took place in Querétaro during its 2019 edition on August 13-15. We've been proudly participating in Mexico's Aerospace Summit…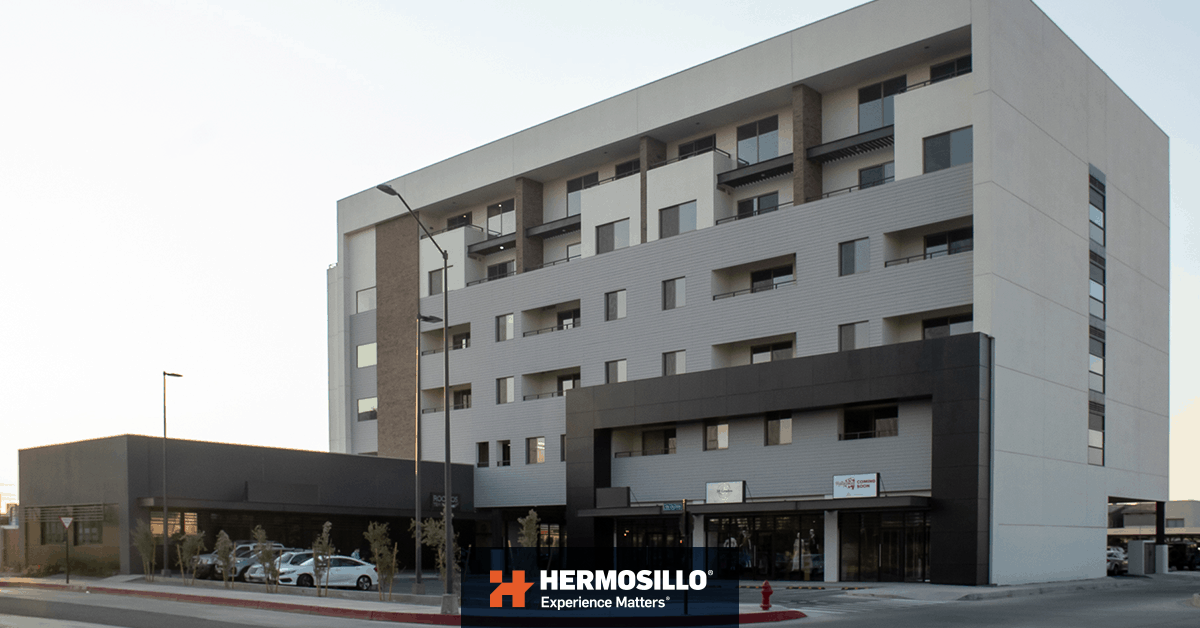 04.20.19
Calzada Life Condos: Case Study
Hermosillo's experience as a builder is also noticeable in commercial and residential projects. We had the opportunity to work with Strip Mall, a group of…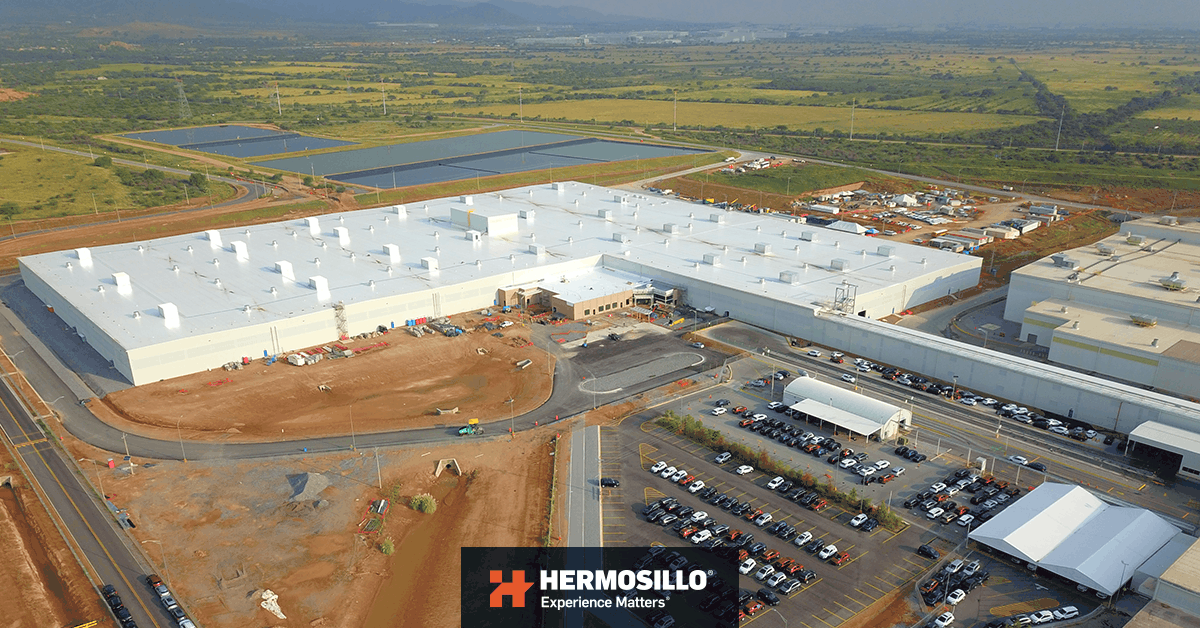 General Motors GEM: Case Study
Company General Motors de México SA de CV, the Mexican branch of the American company General Motors, started operations in 1935. Currently, in Mexico, there…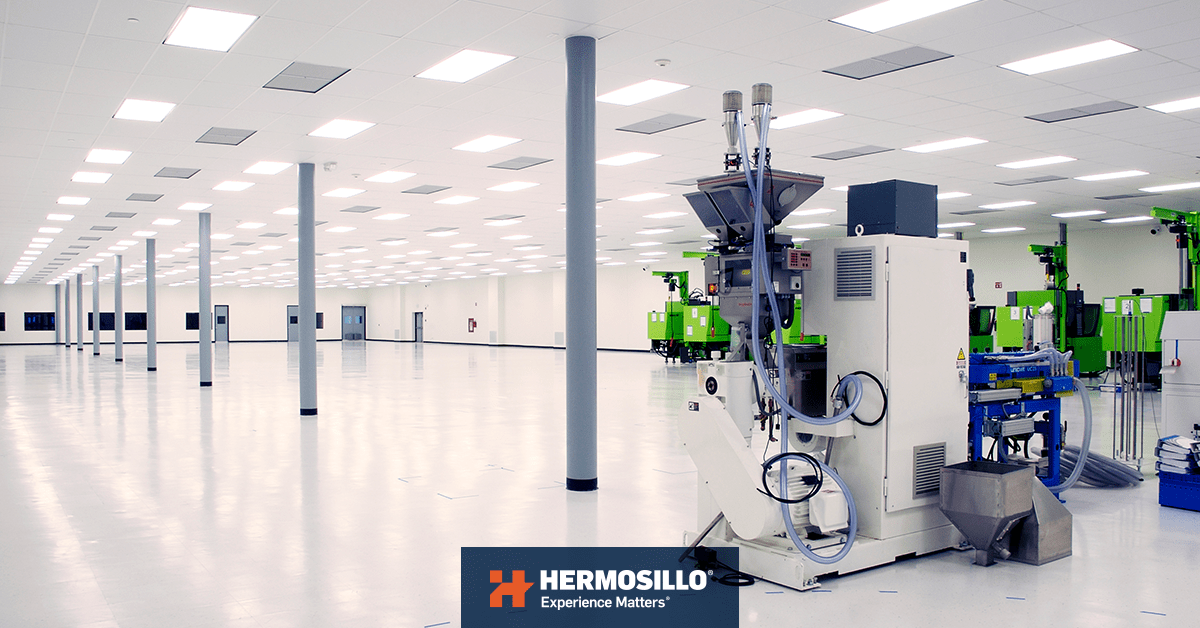 Clean Rooms: Case Study
Clean Rooms are special projects due to the distinct set of requirements that each client presents. These rooms are used to execute very intricate and…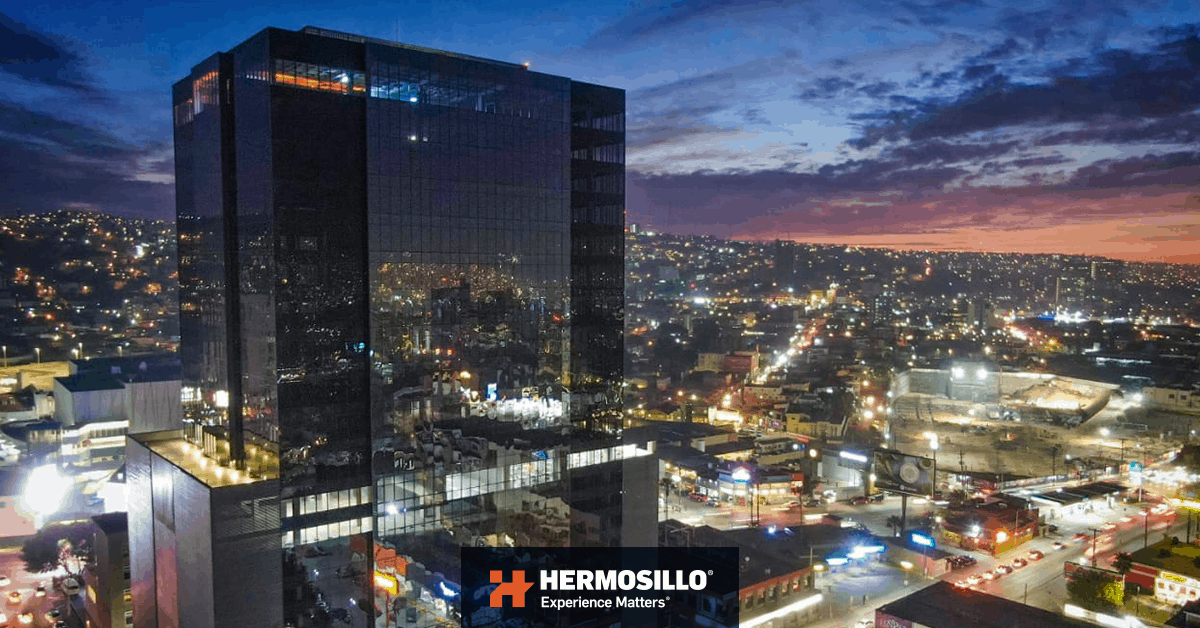 Business Hub Tijuana: Case Study
BH Tijuana is a mixed-use development located in Tijuana, Baja California. It was officially inaugurated on February 20, 2021, by partners Hermosillo, Plate and Inmobiliaria…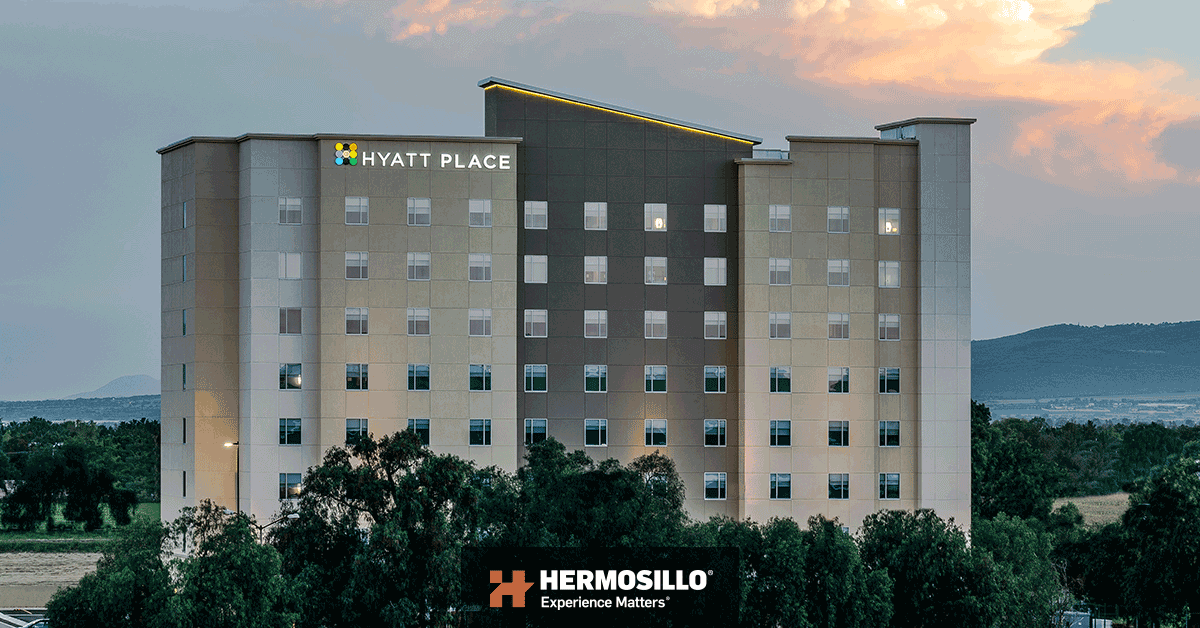 Hyatt Place Hotels: Case Study
Hermosillo teamed up with Hyatt Place for the brand's first 3 hotels in Mexico. Our company has been very involved since the early stages of…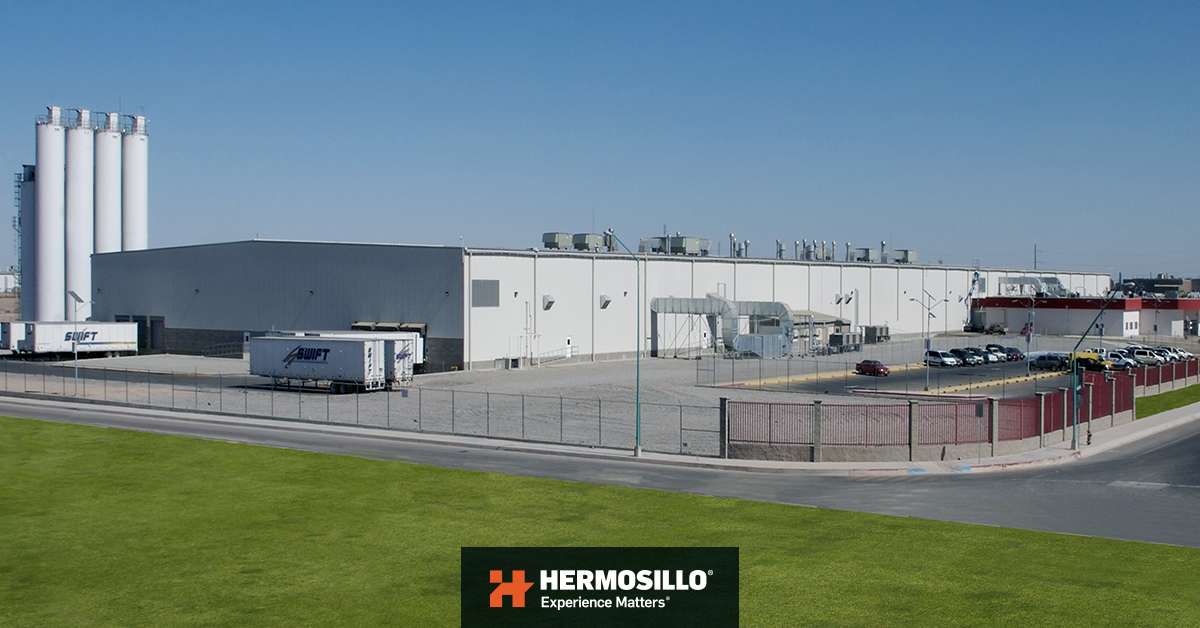 Kellogg: Case Study
The American company Kellogg Company México S. de R.L. de C.V. has more than 90 years of history in Mexico. It represents one of the…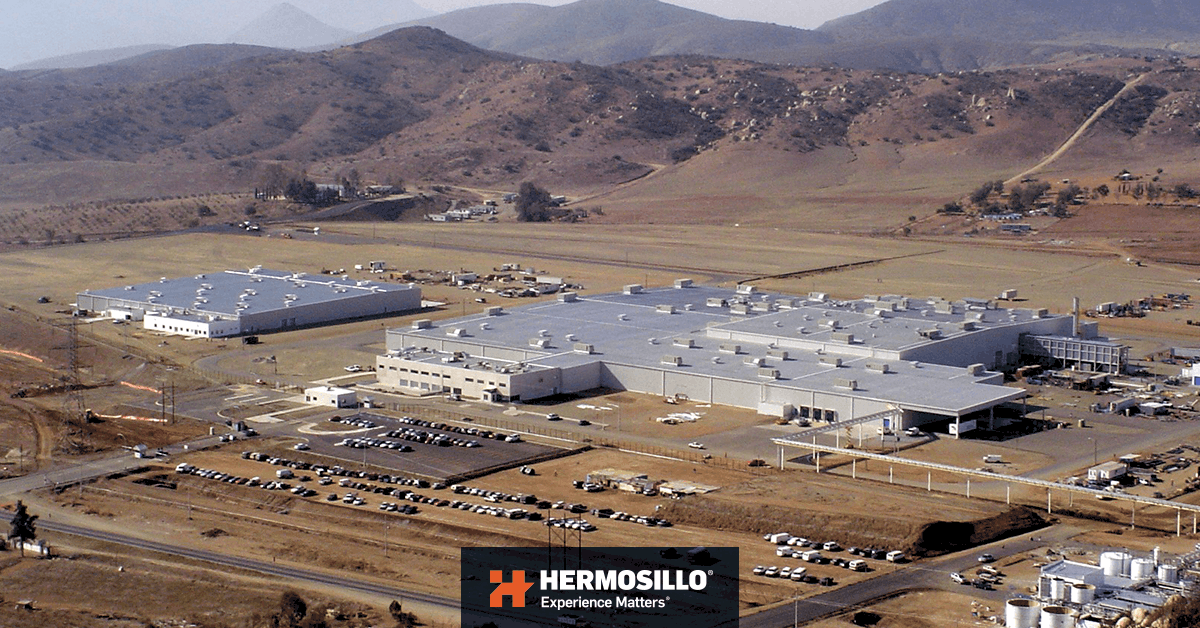 Toyota TMMBC: Case Study
We have had the opportunity to work on various projects for Toyota automotive company. In 2002, we built the TMMBC plant in Tecate, Baja California.…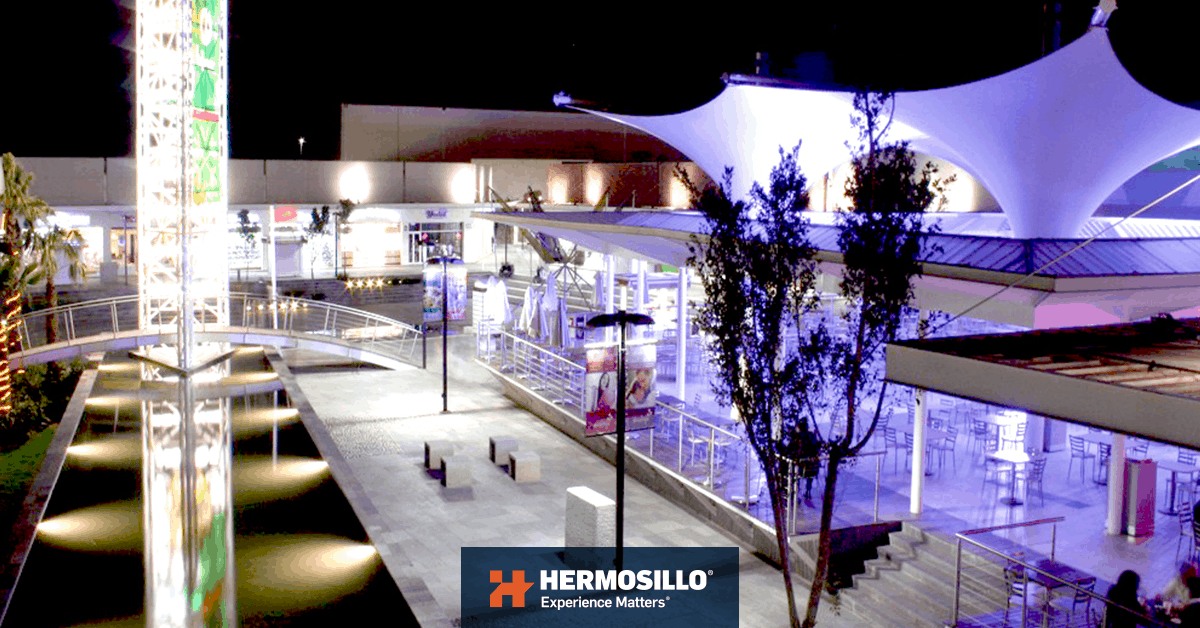 Shopping Centers: Case Study
The design and construction of shopping centers involve unique specifications. With more than 195 commercial projects successfully executed over the years, we have come across…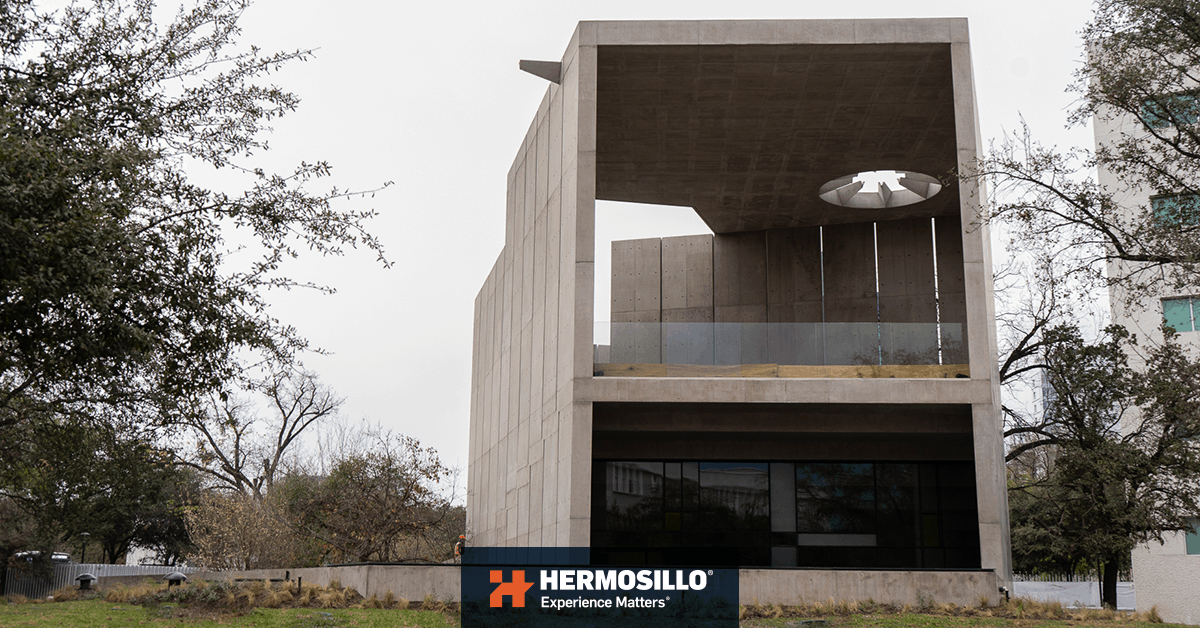 ITESM "Espacio de Reflexión": Case Study
Through the years, we have had the opportunity to work with one of the most prestigious higher education schools in Mexico, ITESM. Our first job…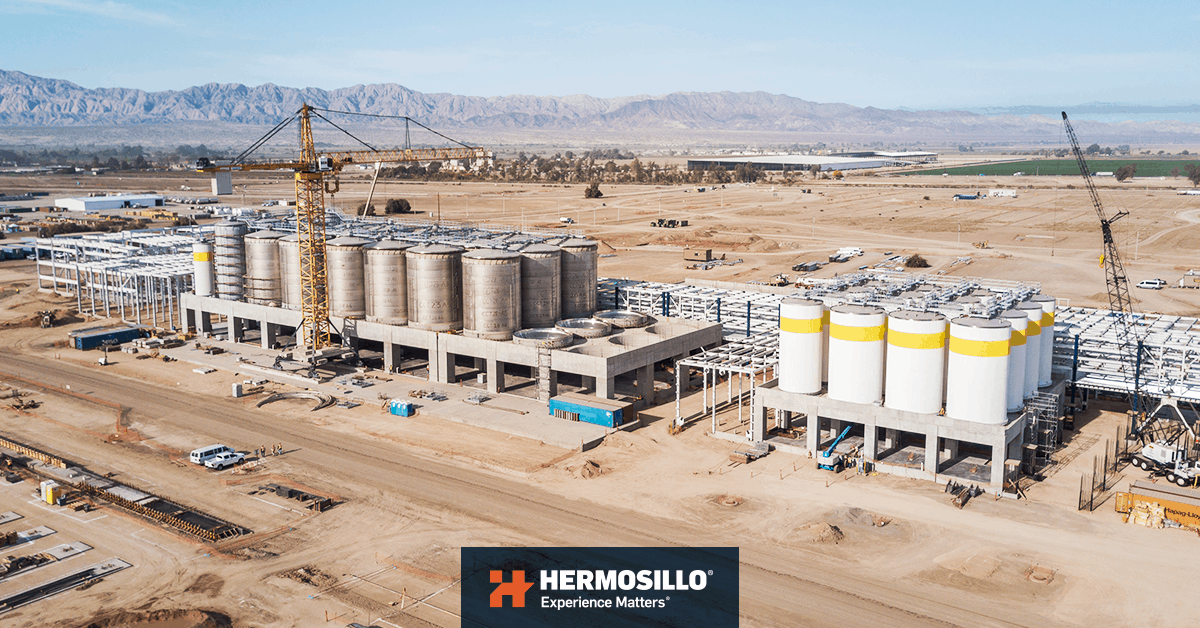 01.20.19
Constellation Brands: Case Study
Constellation Brands, an international leader in the production and merchandising of beer, wine and liquor, deposited its trust in Hermosillo towards the construction of its…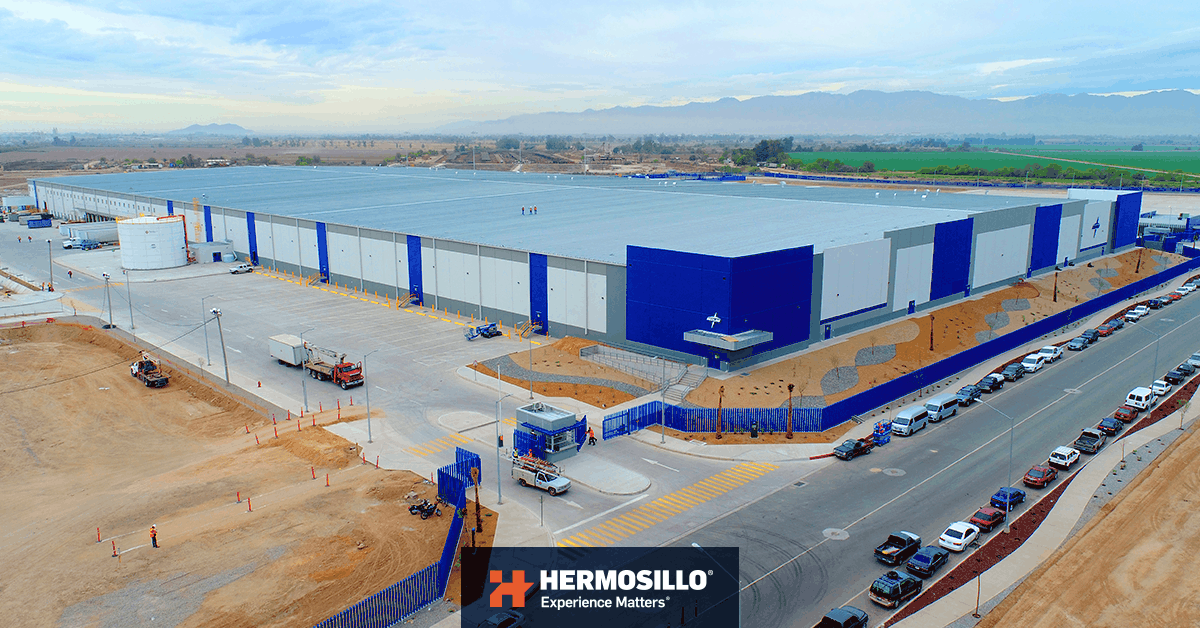 06.20.18
Medline: Case Study
Medline Industries Inc. is the largest manufacturer and distributor of medical supplies in the healthcare industry. The company began operations in Mexico in the city…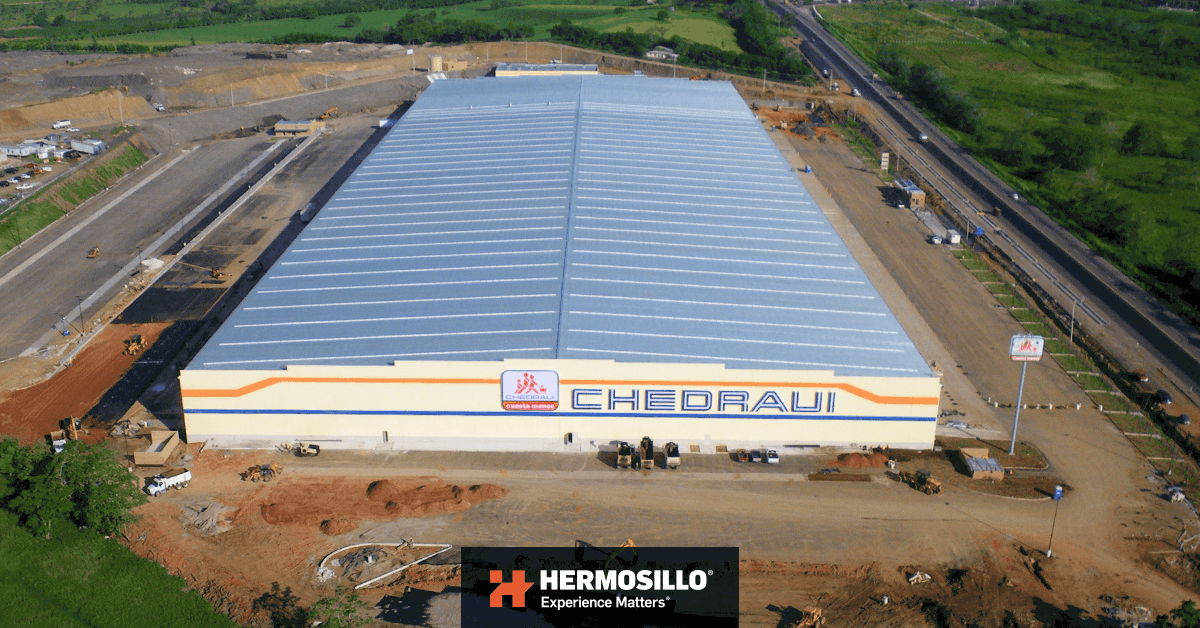 04.20.18
Chedraui MDC: Case Study
Chedraui is a fast-growing retail chain in the southeast and center of Mexico. They invited us to build its two distribution centers, located in Teoloyucan,…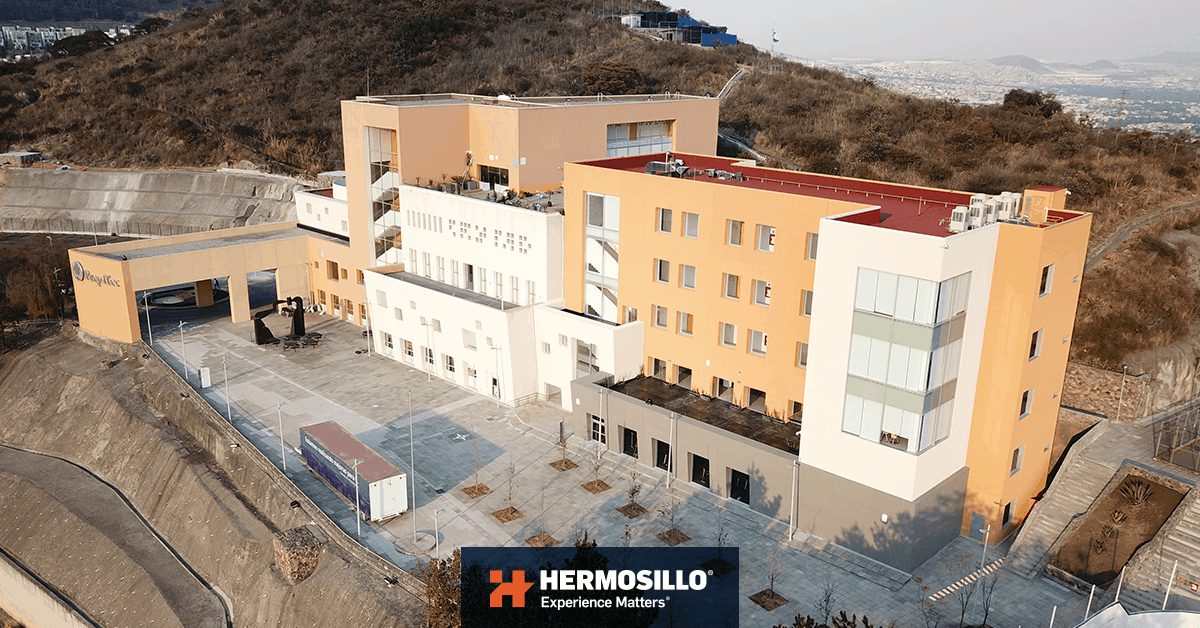 ITESM Prepa Tec Esmeralda: Case Study
The Instituto Tecnológico y de Estudios Superiores de Monterrey (ITESM) is one of the top universities in Mexico, with campuses in several cities in the…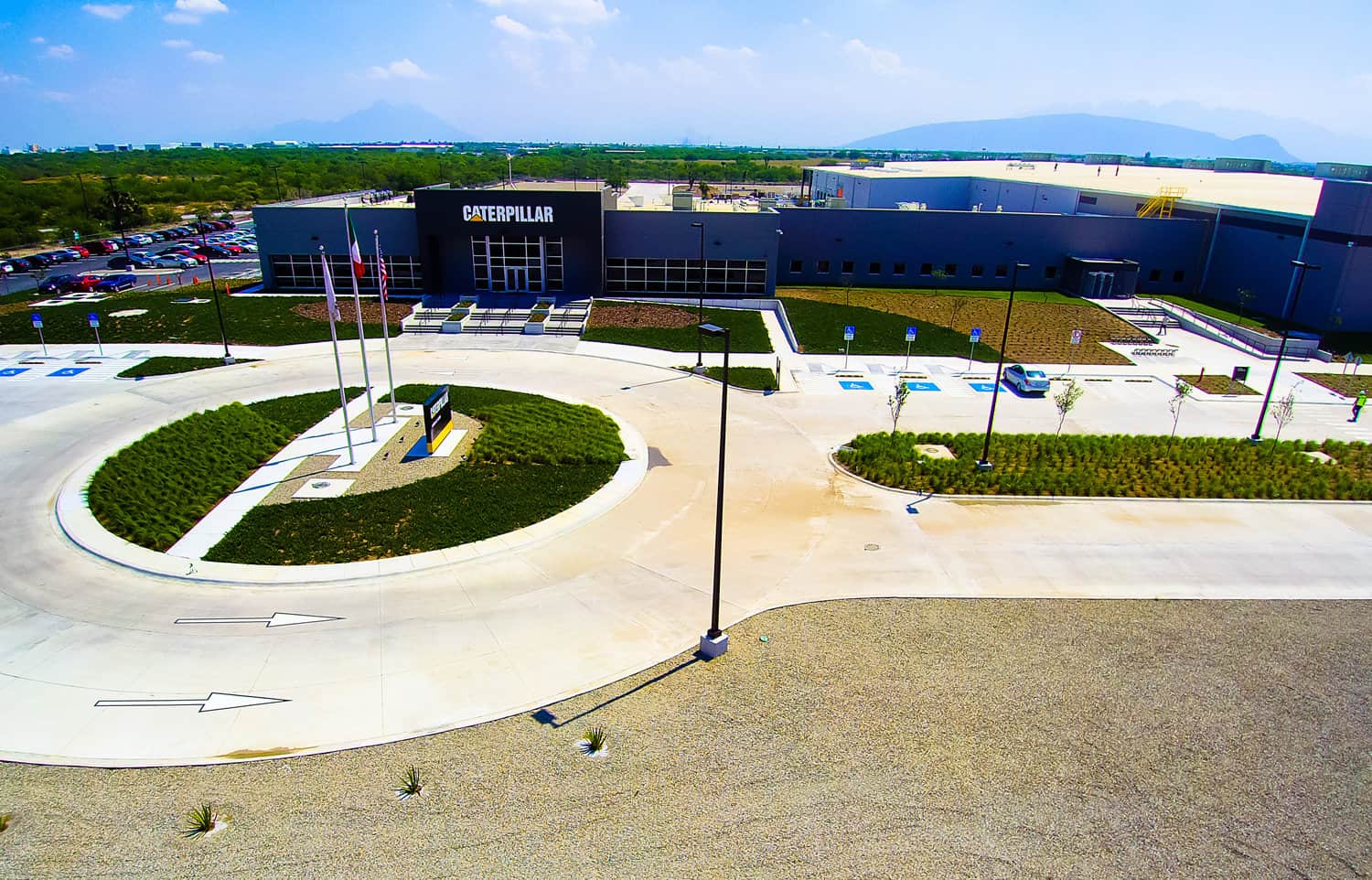 12.18.17
Hermosillo's work for Caterpillar certified as Gold LEED
Hermosillo was assigned by Caterpillar to design/build their new "Valve and Gear Pumps" facility with an area of 35,667 m2 (383,777 SF) located in Cienegas de Flores, Nuevo León.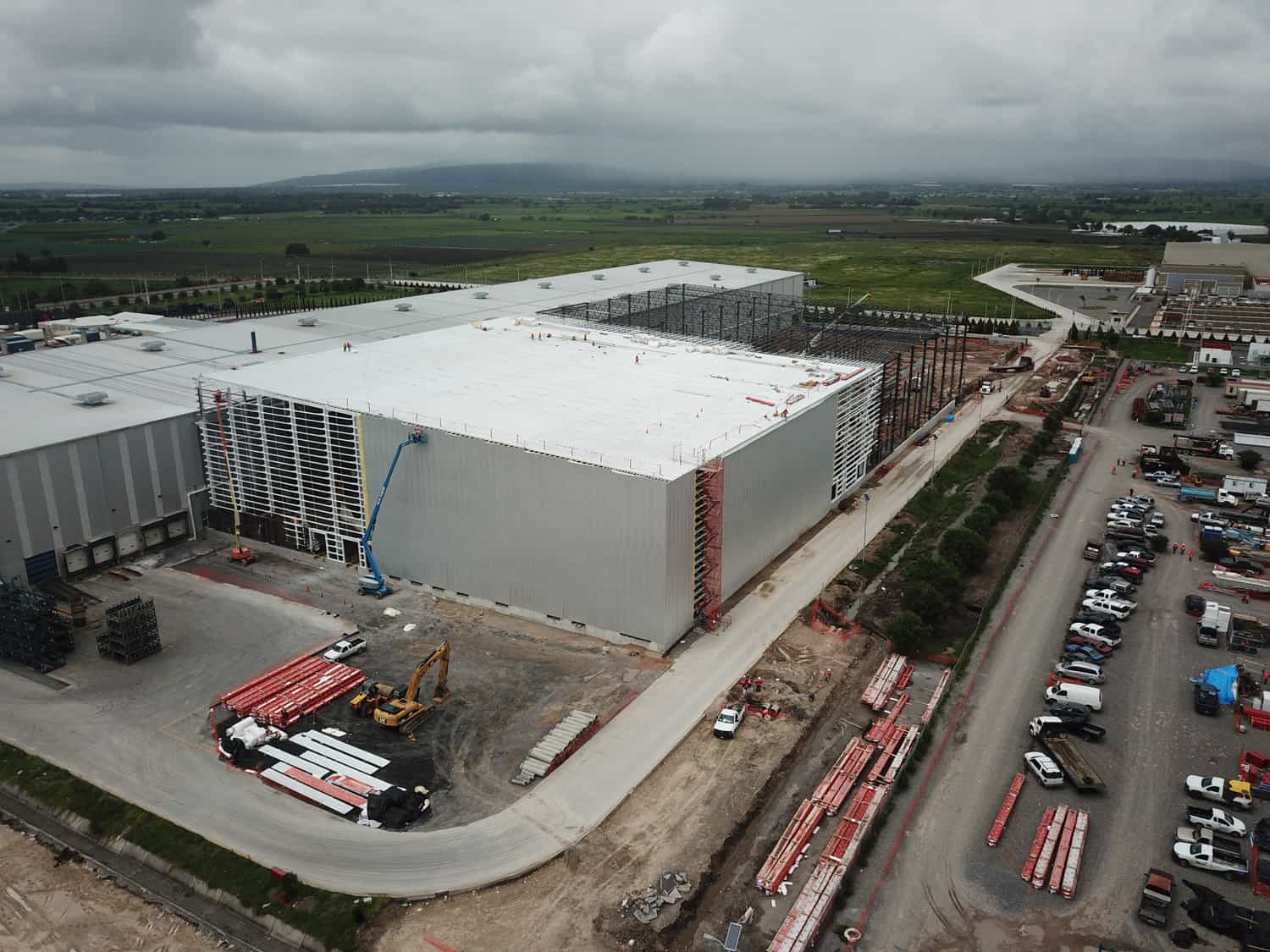 12.15.17
Hermosillo expands auto parts supplier
The project expanded the East area of the Flex N Gate production plant that serves as one of the most important suppliers of parts for the assembly of vehicles for brands such as General Motors, Ford, VW, Toyota and Nissan, among others.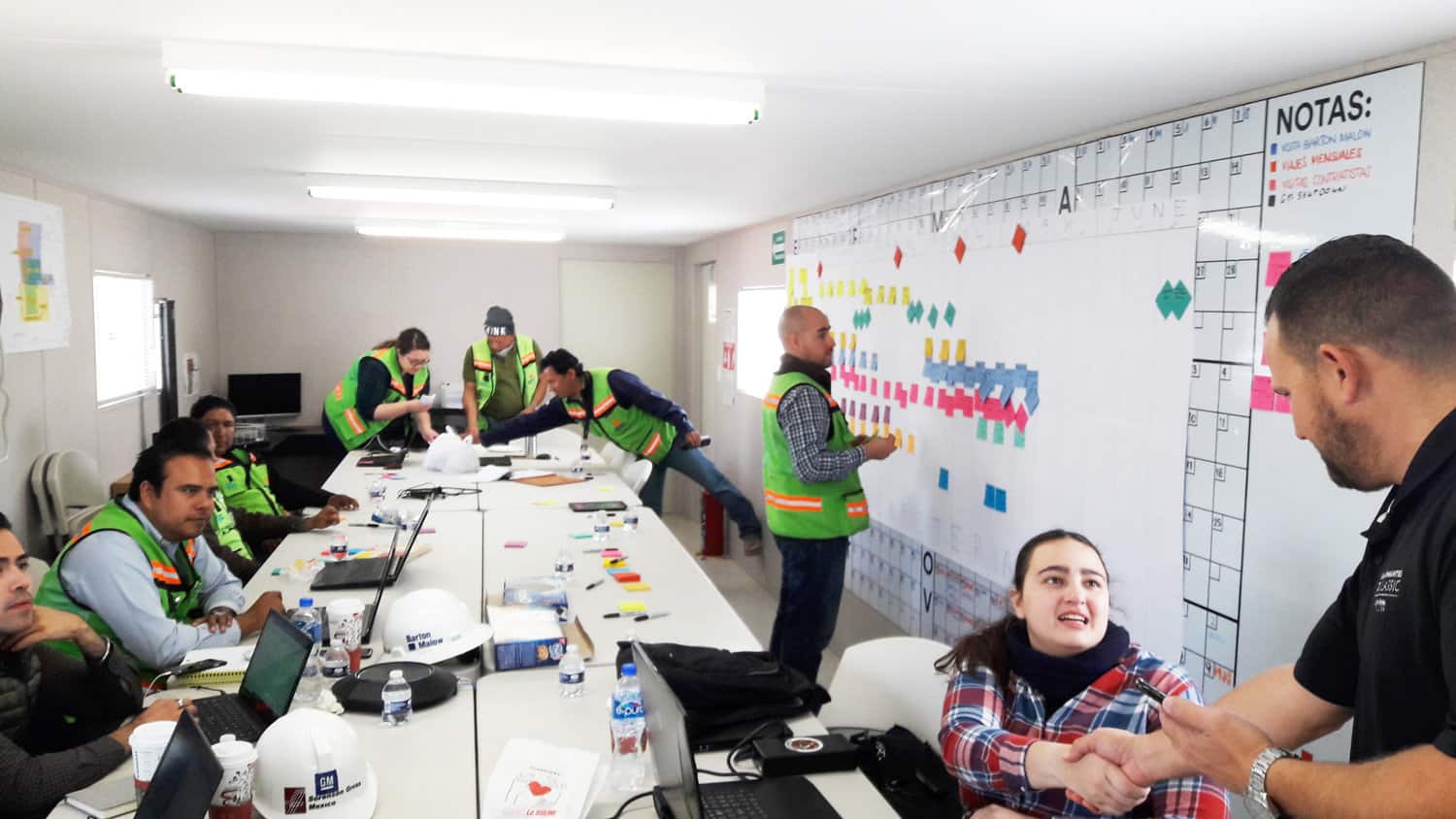 12.13.17
Focusing on Lean, Hermosillo delivers in 2017
At the beginning of 2017, Hermosillo began, in a disciplined manner, the implementation of specific tools to build a Lean Construction culture into our project management system.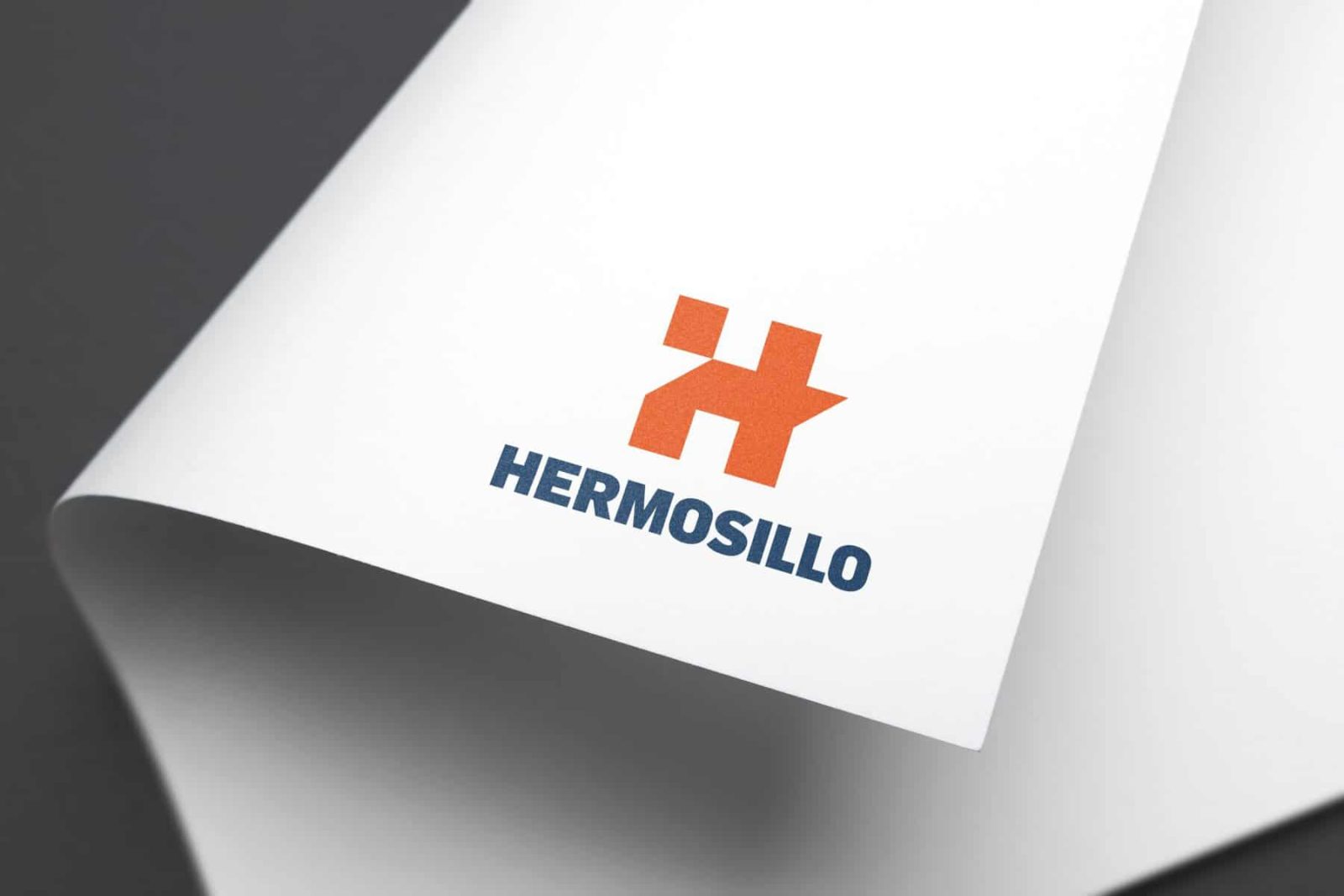 12.11.17
Hermosillo y Asociados Arquitectos Rebrands as "Hermosillo"
Our new brand's visual presentation has been created and defined to represent Hermosillo as a sophisticated and modern organization.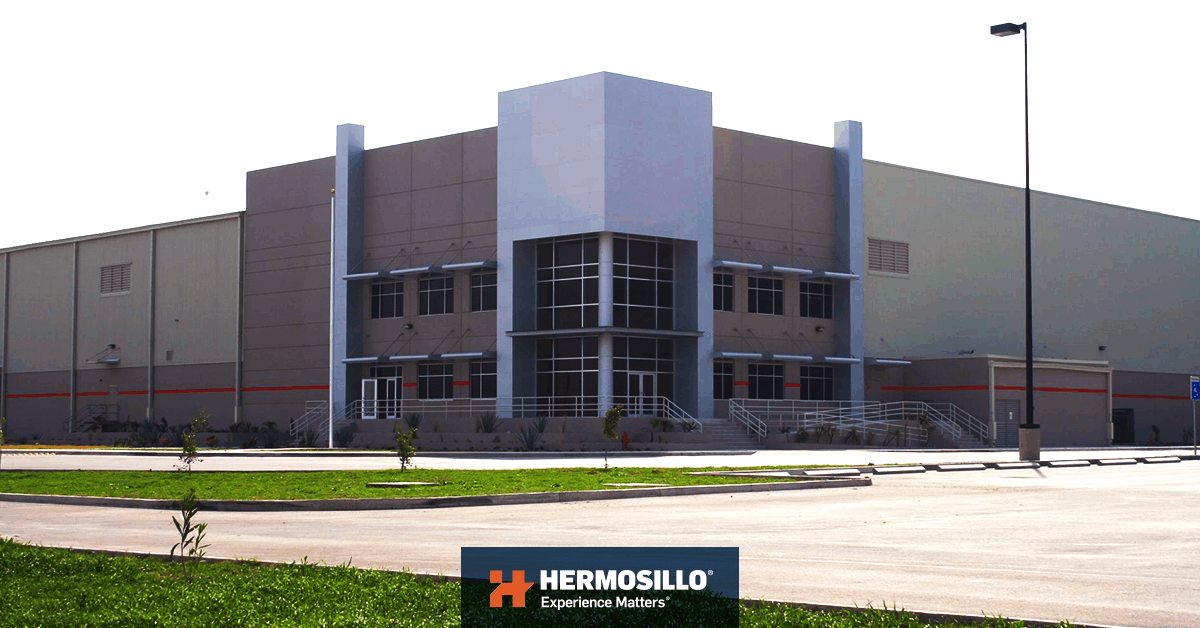 04.20.17
The Home Depot MDC: Case Study
The leading company in Mexico of products for home improvement, hardware, and construction materials, has worked with us since 2002. We have built 25 of…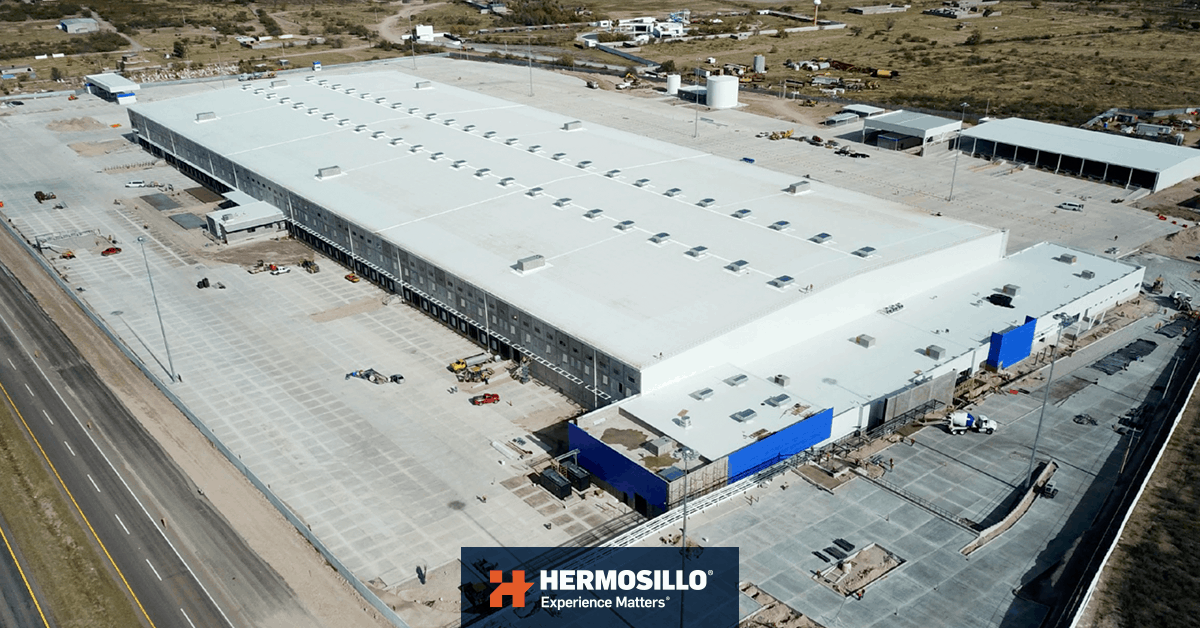 Walmart MDC: Case Study
We worked along Walmart for the first time in the construction of their Distribution Center located in Sacramento, Chihuahua. The goal was to improve their…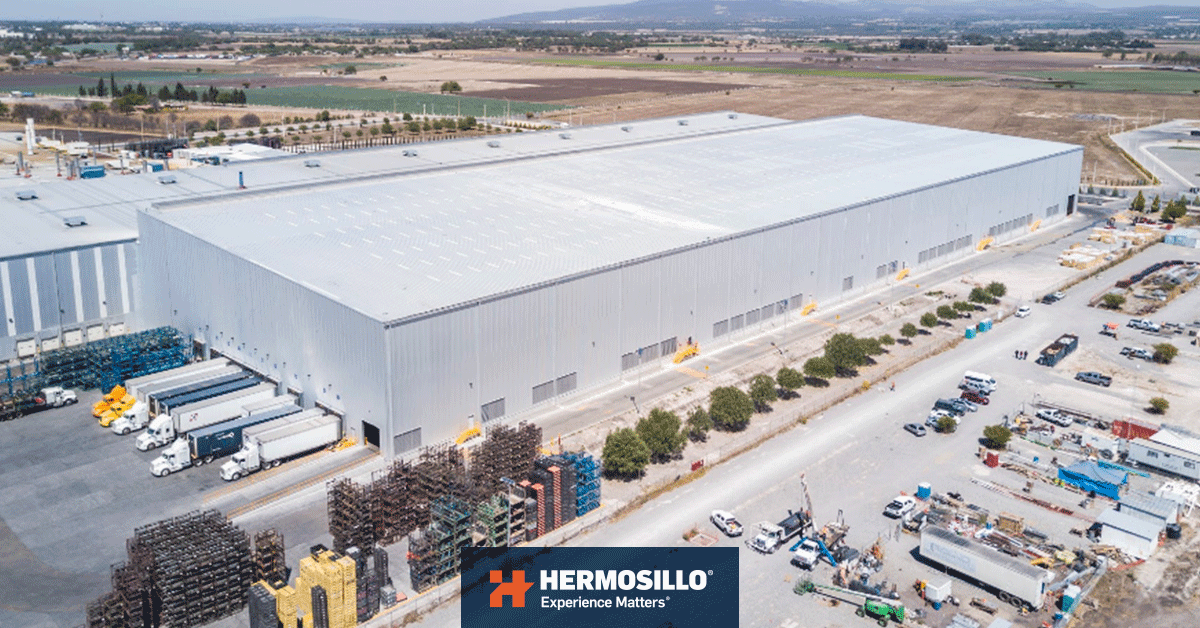 Flex-N-Gate: Case Study
The American company Flex-N-Gate is a manufacturer of bumpers, fenders, and sub-assembly of automotive parts. Before officializing the contract, Hermosillo had already achieved substantial savings…
General Motors M5: Case Study
The firm General Motors de México S.A. de C.V., is the Mexican automotive branch of the American company General Motors with almost 90 years of…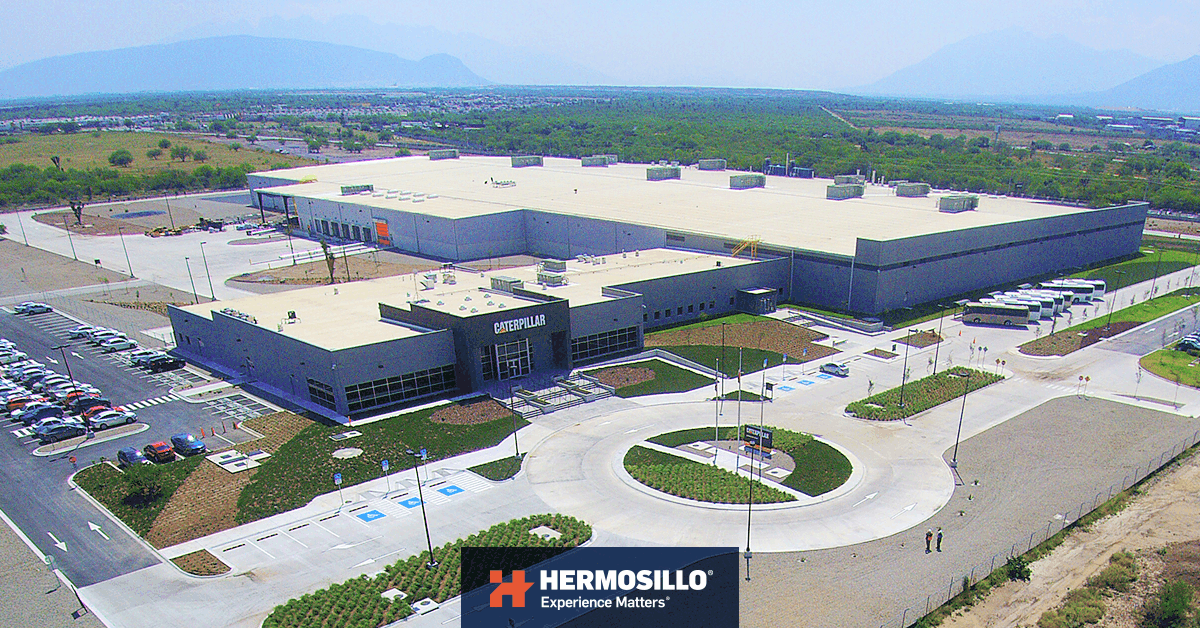 04.20.08
Caterpillar: Case Study
Caterpillar is the world's leading manufacturer of construction and mining equipment, diesel and natural gas engines, industrial gas turbines and diesel-electric locomotives. With more than…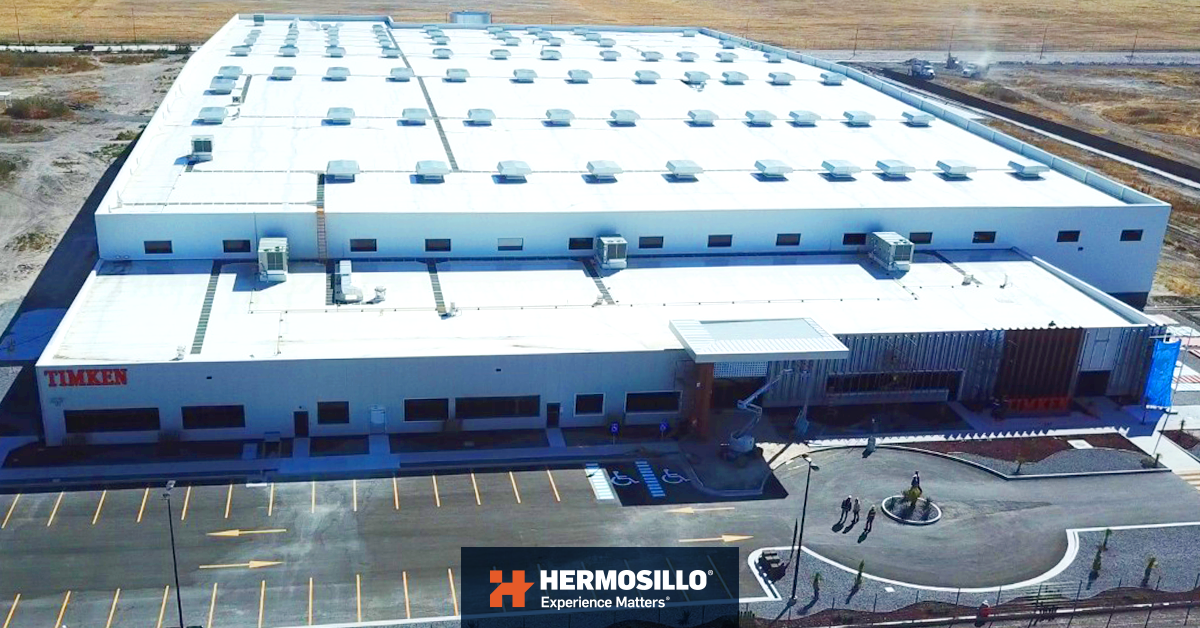 TIMKEN: Case Study
TIMKEN arrived in Latin America, located in Mexico its first manufacturing plant in the city of San José Iturbide, Guanajuato. The company is the world's…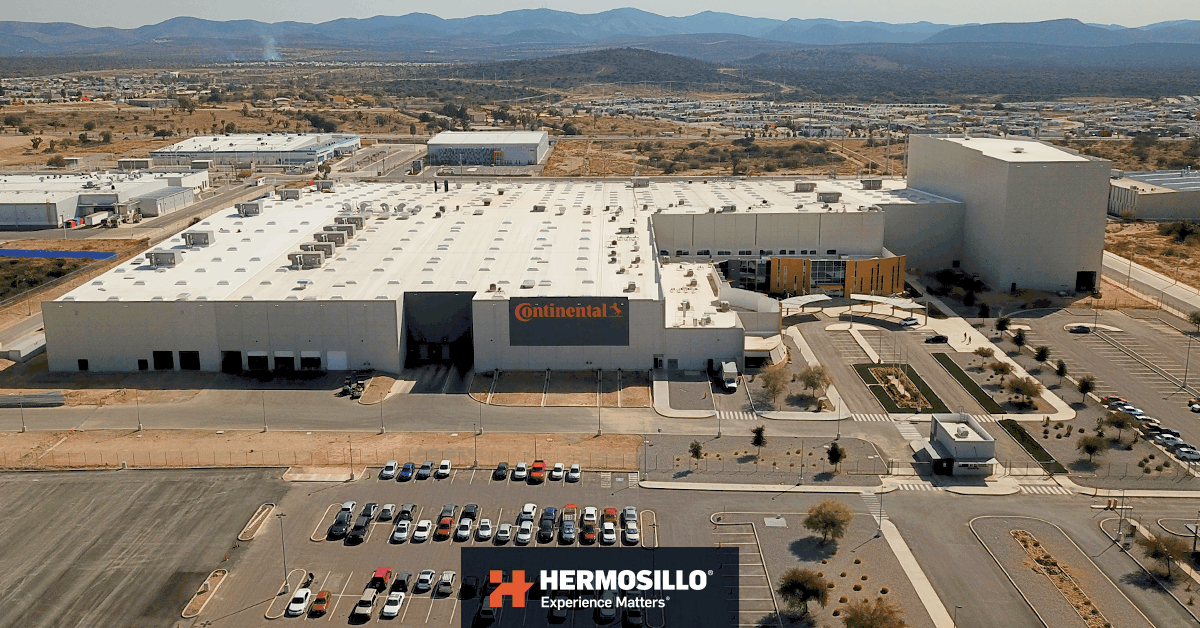 Continental: Case Study
The German company, Continental AG is one of the main European manufacturers within the automotive and transport industry. Our first project together was the design…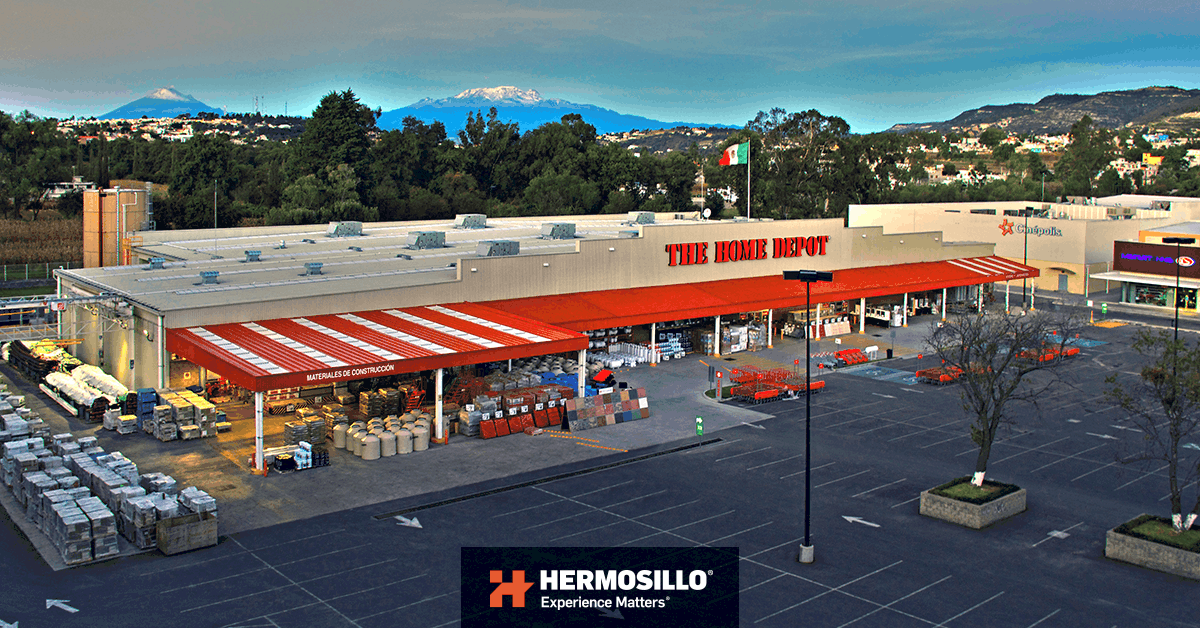 The Home Depot stores: Case Study
The leading company in Mexico of products for home improvement, hardware and construction materials has worked with us since 2002. We have built 23 of…