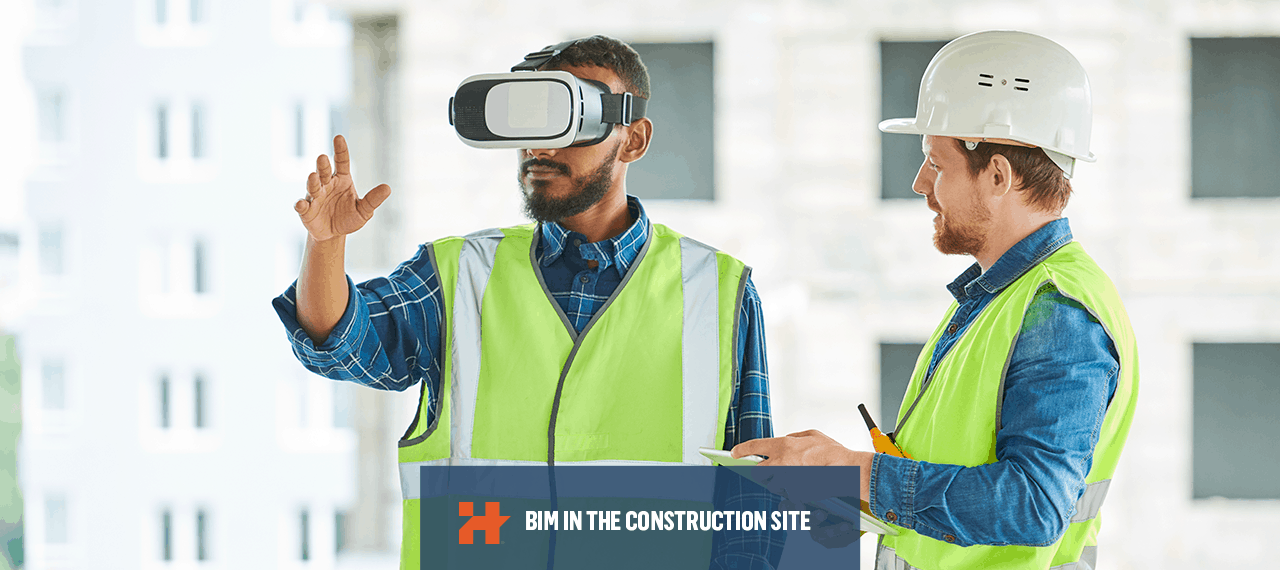 The universal goal of the construction industry is to work towards efficiency. In the end, it all comes down to having the right people, the proper tools, and efficient processes to implement in your day-to-day operations. Among the best practices in the industry, BIM (Building Information Modeling) has gained popularity among contractors due to its data-sharing capacities. Which, has helped to have more efficient and collaborative workflows between construction teams.
We have discussed how we streamlined the workflow of our in-house team by taking full advantage of pre-construction models using BIM. Now, we will go through the process of bringing that technology directly into the construction site: how it works, what tools are needed, and how you can take full advantage of it.
BIM in the Construction Site: practical uses
The on-site construction team needs reliable, fast, and precise information., to properly execute the project without downtime. To achieve it, you need the proper data-sharing culture within your organization (you can read about how we accomplished BIM-oriented frameworks).
Hence, there might be some implementation challenges. Nevertheless, it has been proved that BIM has valuable on-site applications that increase project efficiency and enhance collaborative teamwork. It provides better insight for construction managers and all other stakeholders who are involved in the project. For these purposes, the specific tools that we have found more useful for on-site applications are Virtual and Augmented reality.
BIM Technologies Onsite Application
Virtual Reality
Virtual reality is 100% a digital experience. You can fully immerse yourself in any digital scene. In a construction environment, you can interact with a real-scale 3D model. While this technology may not be particularly used on the construction site, it assists in the completion of onsite-related tasks.
Tools: Revit, Prospect, and Oculus.
Uses for the construction team:
You can visualize the project without actually going to the job site. You can have interactive and remote meetings on the project without any setbacks.
You have the opportunity to visualize potential clashes during the design phase, to avoid issues during the construction process.
Also, it acts as a tool for training workers on specific tasks in a safe environment.
Additionally, you can:

Create section planes, filter layers, and set viewpoints.
Make annotations within the drawing, such as shapes, text, and measurements.
See element properties.
Configure sun path.
Scale the model to any size.
Uses for clients:
You can transport your clients into a world where their project is already digitally built. They can visualize 3D models from different angles and take virtual walks through the building. They, as a result, will be able to appreciate details such as color design, and floor layout, among other things.
Clients can get a better understanding of their project due to the interaction with a one-to-one scale model.
Augmented Reality
Augmented reality occurs when there's an overlay of digital graphics in the real world. This application is used on-site to visualize real-scale 3D models.
Tools: Forge, Revit, BIM 360
Uses for the construction team:
Using a tablet, the construction supervisor can visualize that the execution of the project is on the right path.
The digital window the tablet or smartphone provides brings a BIM model into the context of the reality of a project. The user will be able to view entire construction models, as well as specific design features on their screen. It's a highly effective tool to review clashes between systems or explore selected 360-degree views of a model during a presentation.
Supervisors can access precise, holographic information, resulting in better interpretation of the project and faster reviewing of issues onsite. Moreover, team members can identify potential clashes between systems such as electrical, plumbing, domestic water, fire protection, compressed air system, and overall structure.
Uses for clients:
It is also a powerful visualization tool to show a new building on the precise location it will be executed, even before the construction starts.
Wrapping Up
All things considered, we can say this technology is helping the construction industry to enhance the visualization of complex data on the construction site. As a result, contractors and project owners can make more intelligent and accurate decisions by bringing a whole BIM model to the job site. The benefits of BIM on-site application can be summed up in the following: 
BIM helps construction companies be more efficient
Clash detection reduces rework
Deeper insights into the design & construction
Enhanced communication between team members
All of this is possible thanks to the effort of keeping a centralized database with information available to everyone using BIM 360.