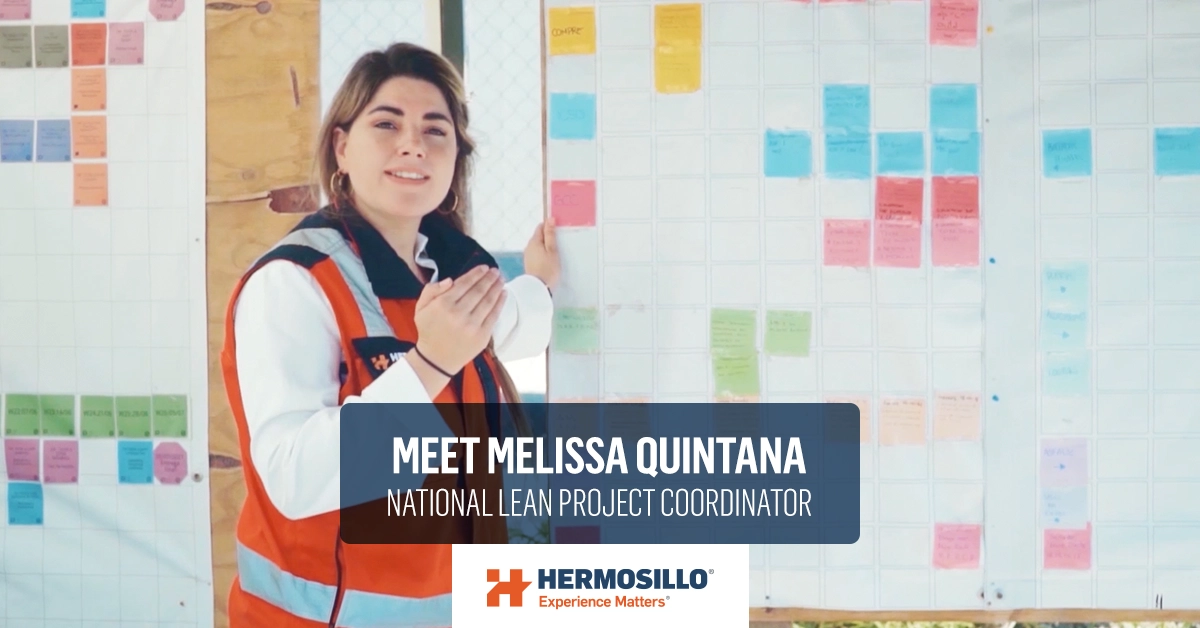 She is our National Lean Project Coordinator. In this interview, she talks about the journey that has led her to become an expert in Lean Construction at Hermosillo. Melissa is a Civil Engineer. In addition to having experience in the construction industry and project management, she is also a teacher and conference speaker.
What is your role within Hermosillo, and how would you describe it to someone who doesn't work in the industry?
My job is to guarantee the effective management of each project by following our Lean Construction frameworks.
For someone who hasn't heard about Lean Construction yet, it is about ensuring we optimize our processes, having proactive planning, controlling deviations, and monitoring results to secure a reliable execution.
In short, I always strive to bring us closer to excellence.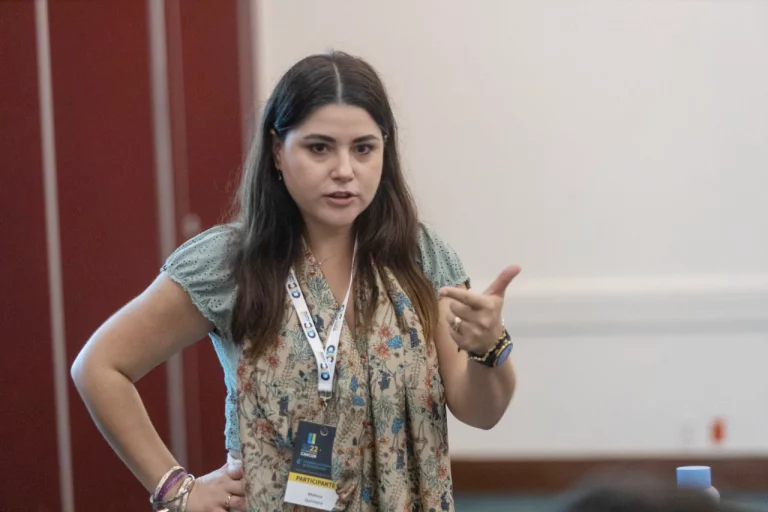 What has been the path that has led you to be National Lean Project Coordinator?
I'm a Civil Engineer. I have been part of the construction industry for 10 years, 8 of which I have developed myself in Project Management.
2015 was a crucial year in my life, as I worked with PEMEX on a project that needed the implementation of Lean Construction frameworks. A team of 4 people and I began transforming the processes PEMEX had held for more than 20 years. That was the moment when my thrill for creating frameworks that increase efficiency began.
In 2019 I began to teach at the Faculty of Civil Engineering at UVM. At the same time, I started looking for a diploma in Lean Construction and found the Lean Construction Institute in Mexico.
As I researched more, I learned that Hermosillo was part of the founding council. This coincidence led me to join this group, which I'm honored to be part of.
What motivated you to work in the construction industry?
The construction industry is one of the few that allows us to be part of something so concrete and substantial. The idea of developing a building from its conception to its materialization fascinates me.
We can visualize the projects in which we have participated. Each of them takes a little of us, and the satisfaction it generates is one of the best feelings we, as contractors, can achieve professionally.
What is the job achievement you are most proud of?
Giving a lecture about the latest update of the Last Planner System at the National Lean Construction Congress, with Glenn Ballard, a.k.a. the system's creator, in the audience! Additionally, he helped me the night before with some notes on my presentation. It was an opportunity that I'm immensely grateful for.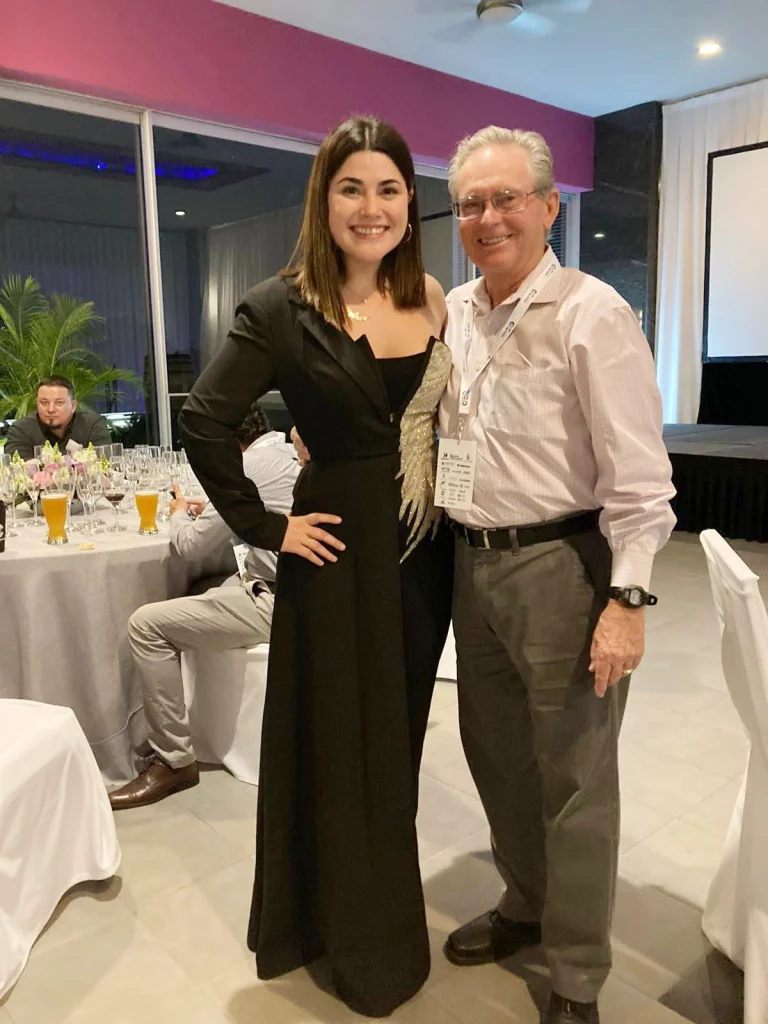 What do you like most about working at Hermosillo?
Its people! Each collaborator is a lively example of Hermosillo's culture, values, and principles. For the first time in my career, I've found a corporation where I want to stay. Hermosillo is a company that I'm proud to represent. Hermosillo is composed of its people, work, and culture that encourages us to be our best selves.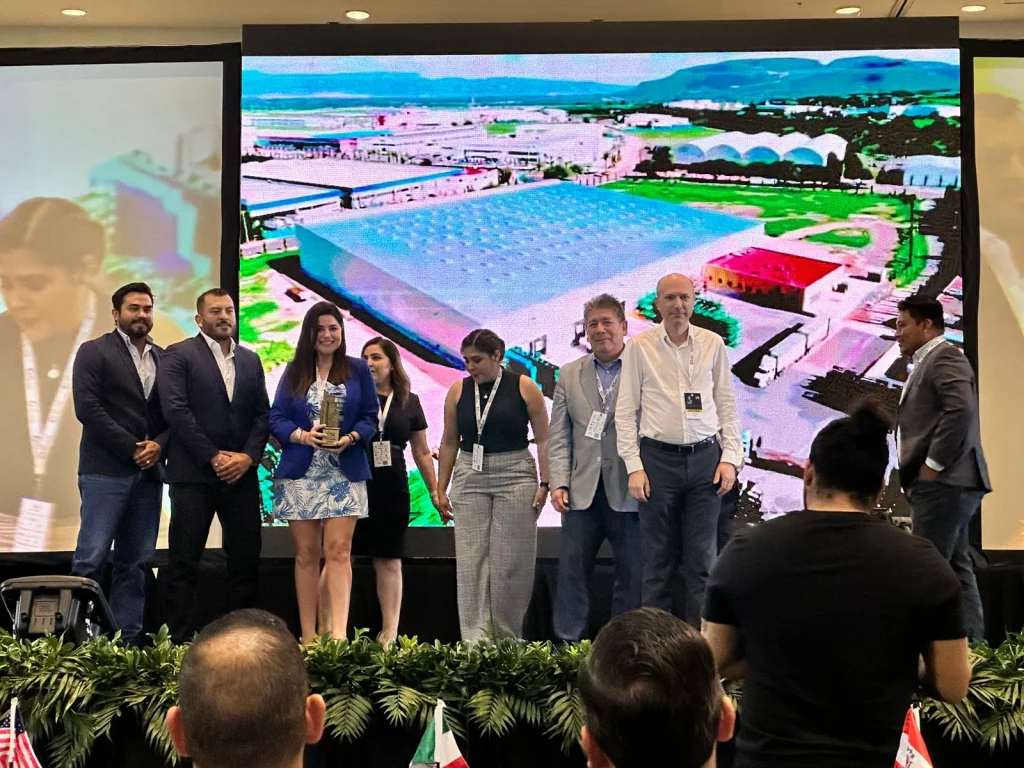 What do you consider to be the most important life lesson you've learned so far?
Consistency and discipline are the keys to success. There's nothing more. There are no secrets or shortcuts. We all know what to do; it's just about wanting to do it and doing it well without excuses.
Who inspires you and why?
I find my inspiration in my daughters every day. In addition to being my motor, I feel an enormous responsibility as a woman, and a mother of women to leave them a precedent in their lives that allows them to normalize any role they want to bear, take on challenges and excel without any ties.
What do you like to do in your free time?
I try to spend all my free time with my family.
Something not many knows about you:
I'm an emergency medical technician (paramedic), and I completed the course before joining College. Unfortunately, I never put this knowledge into practice.