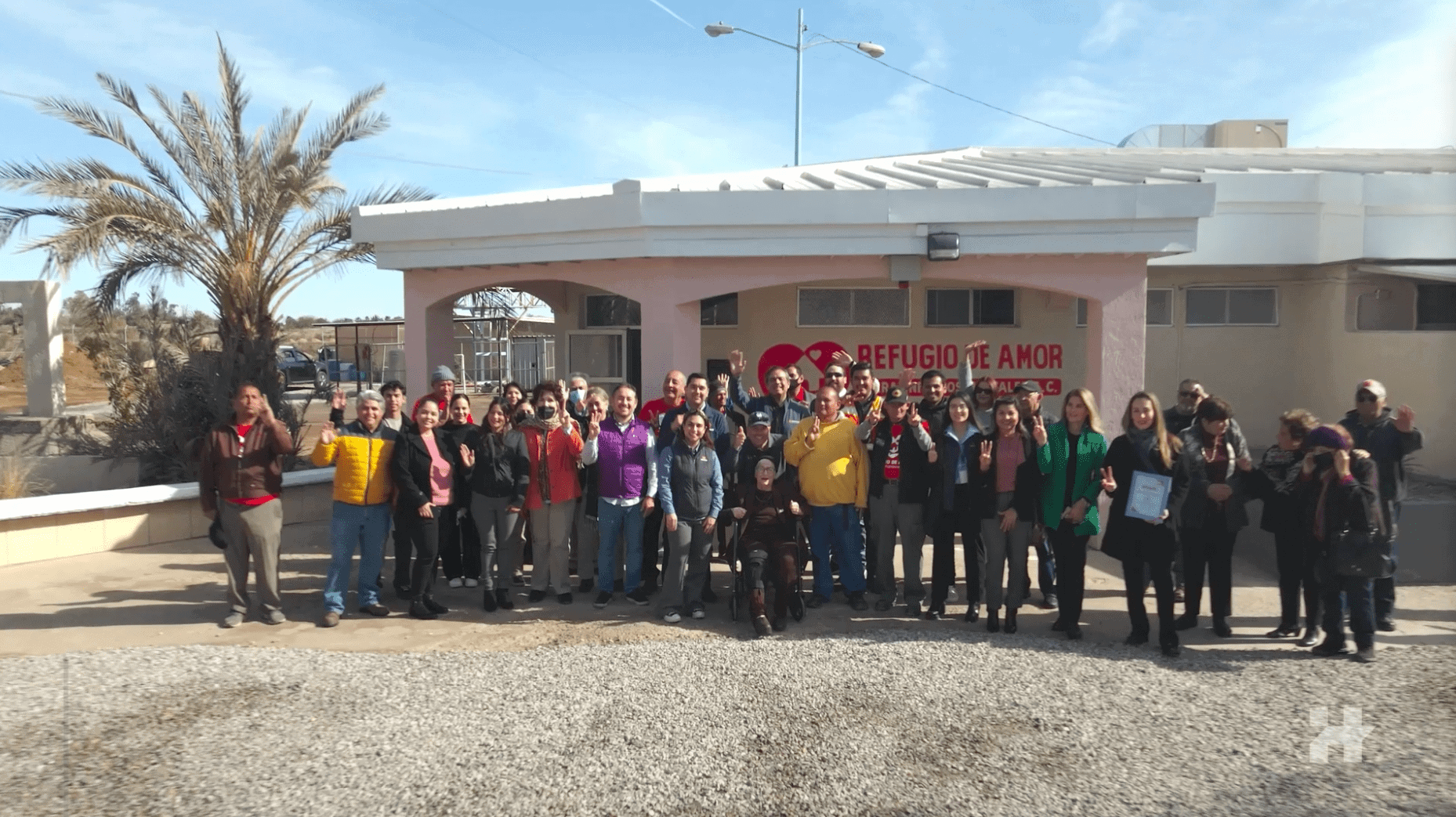 Hermosillo is proud to be part of the Refugio de Amor Refuge for the Mentally Ill's space remodeling project, which was completed and formally delivered on January 18th.
This work was carried out thanks to The Home Depot's "Do more for others" program, which we joined in collaboration with Cadenas de Ayuda A.C. and the support of different suppliers and contractors.
The interior and exterior of the facilities were remodeled, highlighting the following actions:
Repair and painting of walls, doors, and floors.
Conditioning of the medical office.
Repair of windows and placement of mosquito nets.
Signaling and emergency lighting.
Epoxy floor placement in bathroom and shower areas, change of furniture, and sanitary accessories.
Repair of shade mesh and perimeter cyclonic mesh fence.
Air conditioning in specific areas and extraction and ventilation systems.
Enabling basketball hoops, painting stands, repairing and painting flower boxes, and planting trees in the court area.
Domestic water connection to the municipal network.
You can see the transformation of the refuge in the following video. The improvement work began in October of last year.
The Refugio de Amor refuge's remodeling objective is to improve its residents' quality of life. In Hermosillo, we continue to make an effort to support different institutions, always looking for new projects to benefit our community.