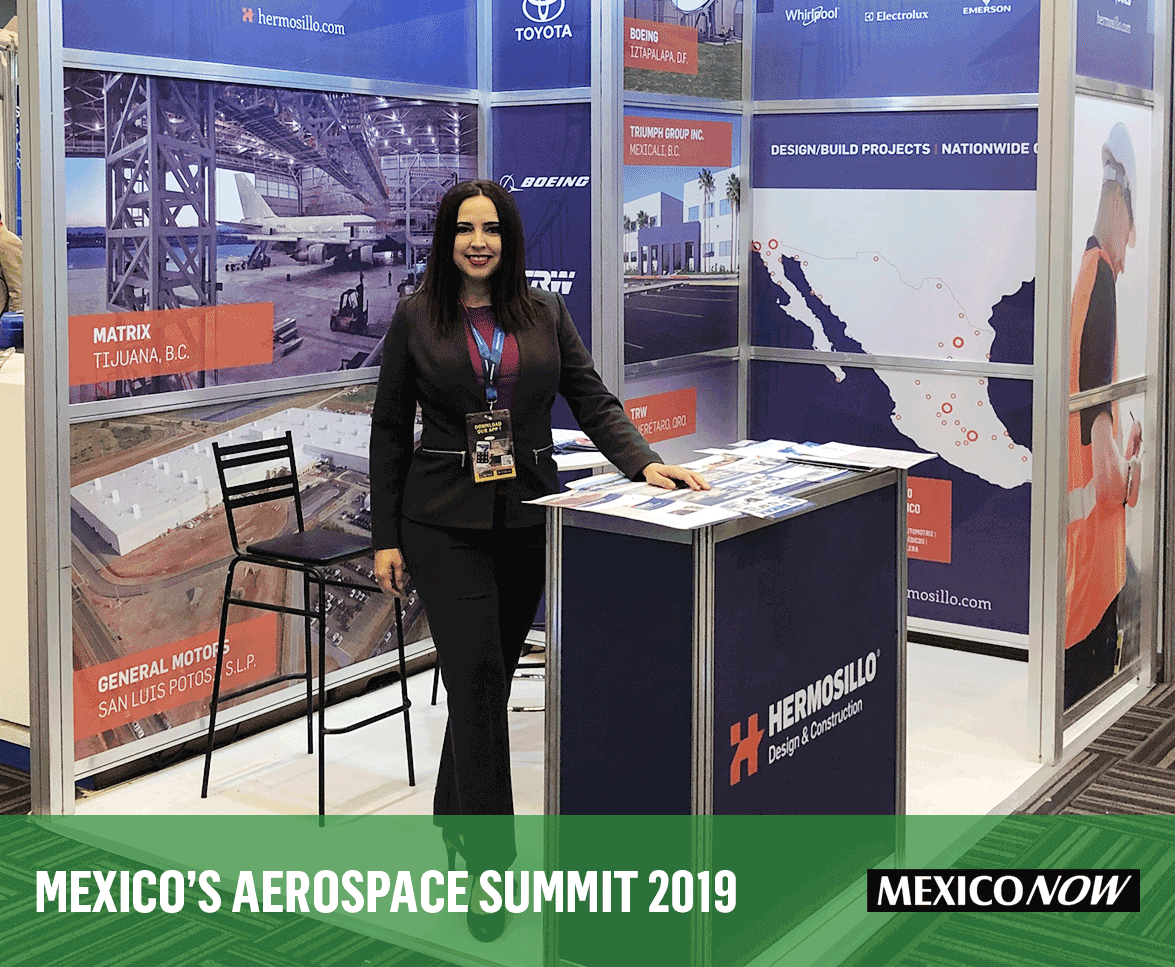 The annual summit, held by MEXICONOW, took place in Querétaro, during its 2019 edition on August 13-15. We've been proudly participating in Mexico's Aerospace Summit for the past 6 years, displaying our Aerospace showcase within our design/build services.
We were able to witness important gatherings and B2B conferences of topics such as:
Mexico's Aerospace Industry and its growth over the last 15 years.

Competitive advantages aerospace manufacturers enjoy in Mexico.

Opportunities to participate in Mexico's Aerospace Industry value chain.

Aerospace logistics

Aerospace Industry analysis and trends that will probably elevate Mexico as the next frontier for this industry.
Hermosillo continues to work on being part of events that boost multiple industries in the country, so that we can explore new opportunities of development, and establish long-term relationships with partners, clients, subcontractors and everyone who is active on the design and construction industry in Mexico.
To learn more about Hermosillo's projects, click here.