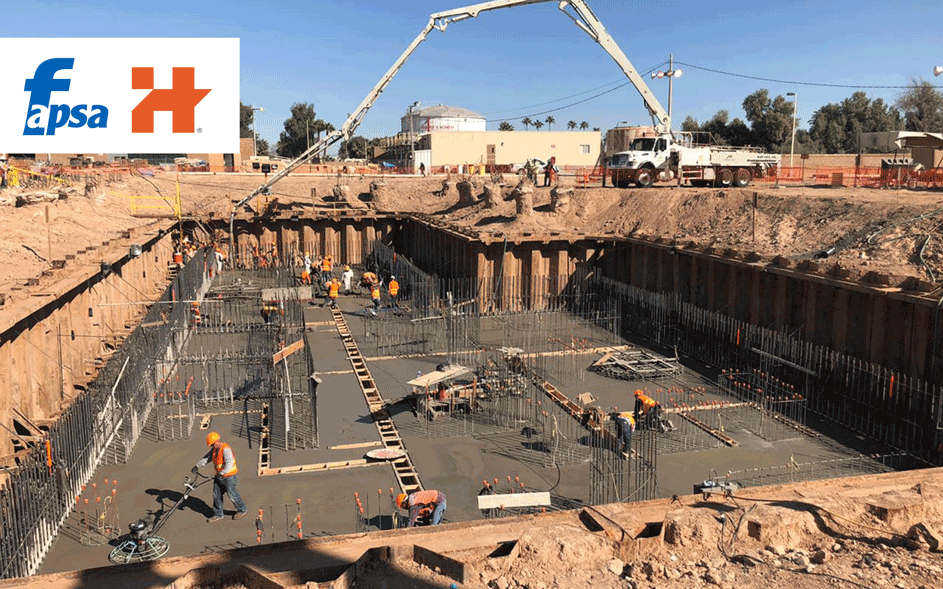 For the past months, we've been working along Fábrica de Papel San Francisco (a paper-pulp manufacturer), to design/build a special foundation basement.
On Sunday, October 20, our team successfully executed a concrete pouring process, to install a pulp fiber press cylinder.
To achieve this, we continuously poured 780 m³ of f´c=350 kg/cm³ concrete, for over 8 hours! It started at 2:00 am and ended around 10 am. We needed 18 concrete mixers per hour, supplied by 3 different CEMEX plants to complete this task.
This marks our 5th project with Fabrica de Papel San Francisco, in a relationship of more than 11 years. We will definitely be ready for the new challenges and projects that come in the future.