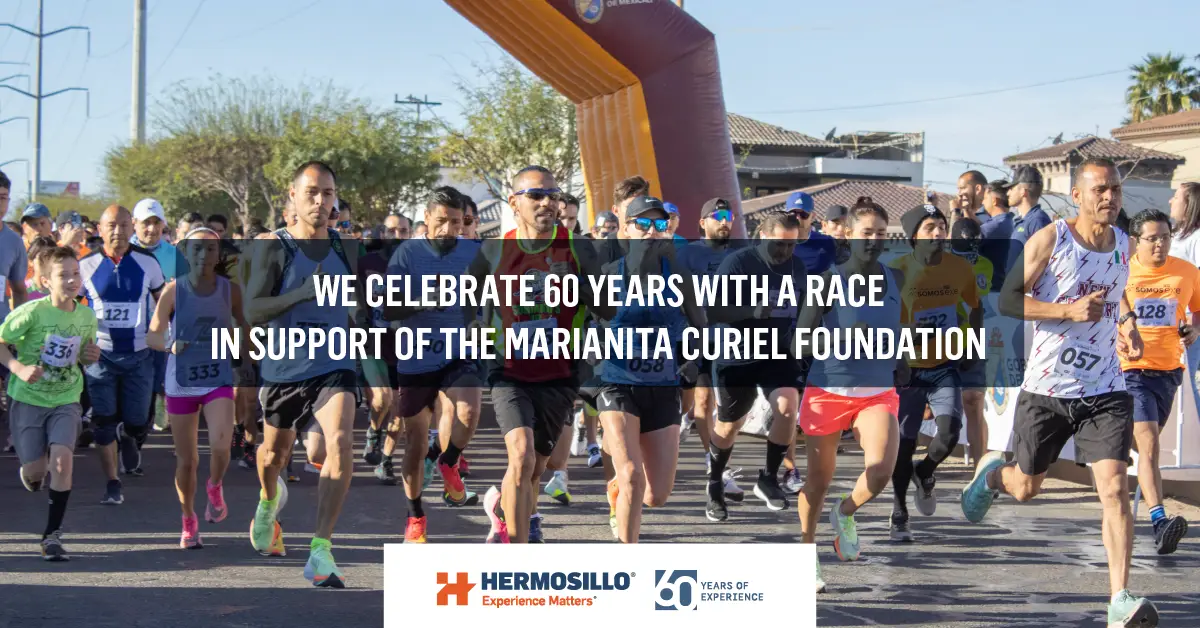 We're excited to share that on April 1st, our first Somos Exe Race with a Cause took place in Mexicali, Baja California. In addition to celebrating the 60th anniversary of Grupo Hermosillo, we supported the Marianita Curiel Foundation, an organization that helps people in vulnerable situations.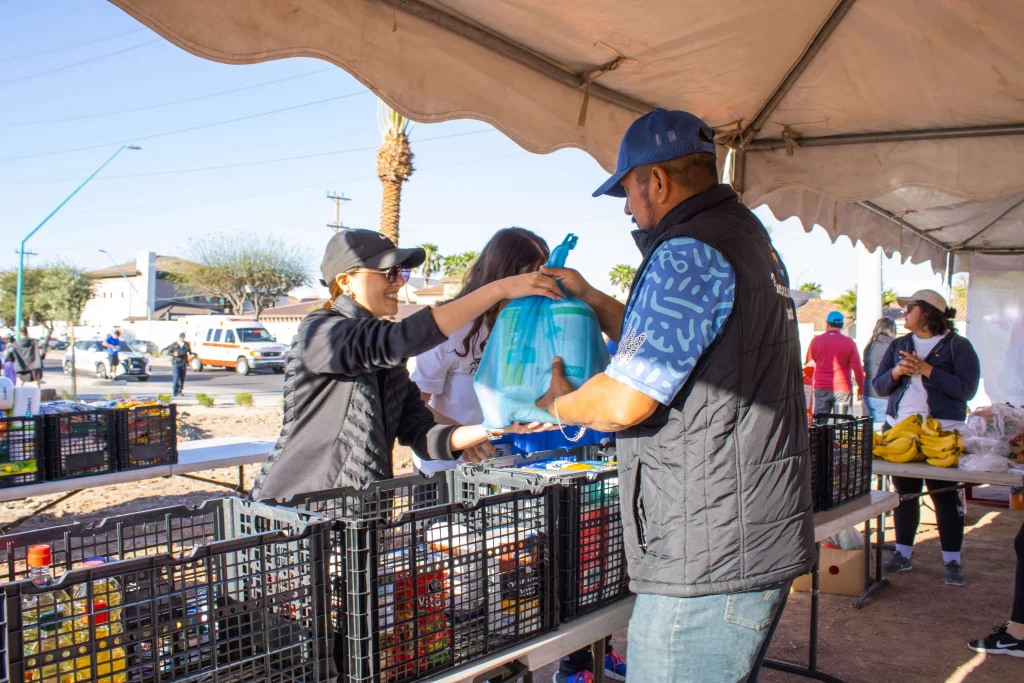 The race was attended by 273 runners of all ages, who met at Antea Residencial, Exe Inmobiliaria's newest development. The 6 km route began at Blvd. Venustiano Carranza, passed through Calzada CETYS, calle Novena, and Eucalipto until it ended at its starting point.
At the end of the race, families enjoyed the musical group "Los Califunkers" and different activities by our sponsors: IMDECUF, Caffenio, OXXO, El Rey Gasolineras, Revista Médica Mexicali, Pachamama, Nena's Frutería, Vikings Fitness Training, Aluza, Panda Pizza and La Chilaquil.
The event ended with an award ceremony for the runners who achieved the best times in 10 categories. The first places were awarded to Julio César Rendón and Ivette Sandoval, with a time of 20'30" and 23'00", respectively. Architect Víctor Hermosillo, one of Grupo Hermosillo's founders, shared a few words about the importance of joining social causes to help our community.
Thanks to the support of the participants and our collaborators, we collected a total of 3 tons and 782 kilograms of non-perishable food and hygiene and cleaning items, which were delivered directly to the Marianita Curiel Foundation facilities at the end of the race.
At Hermosillo Constructora, Hermosillo Desarrollos, and Exe Inmobiliaria, we are proud to join forces to support such an important cause for our community and hope this was just the first race of many.