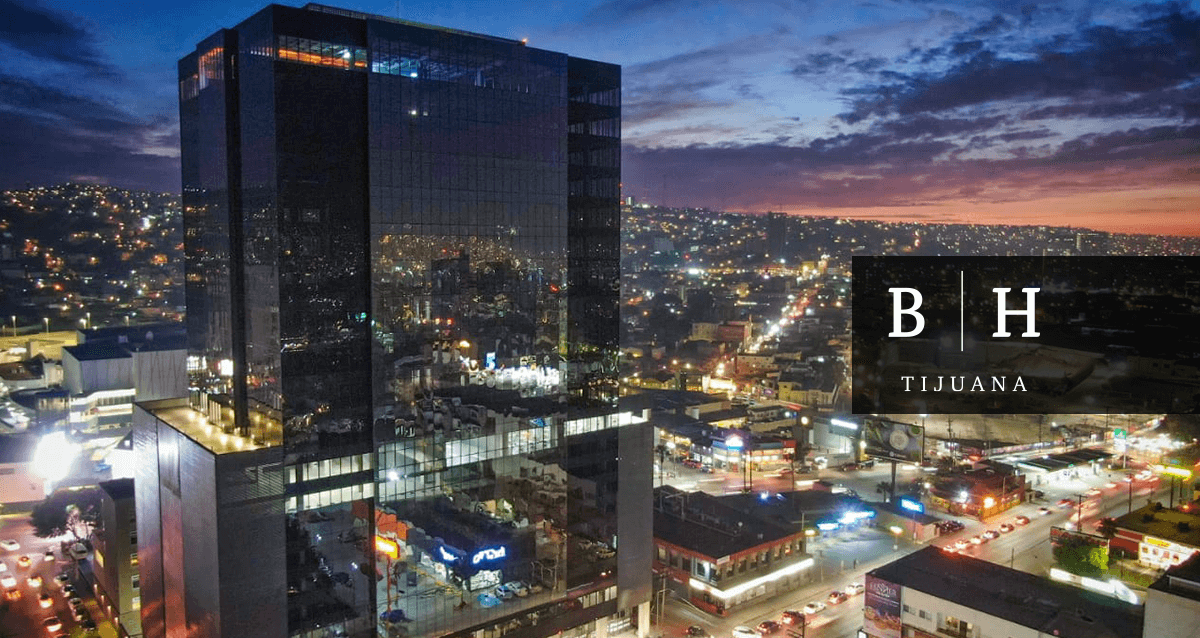 On Thursday, February 20th, BH Tijuana celebrated its official grand opening event. We introduced the new corporate mid-rise building of 511,285 SF to important businessmen and special guests.
The ribbon cut ceremony was held at 20:00 hrs., followed by an amusing and business casual evening for its +200 guests at the building's penthouse.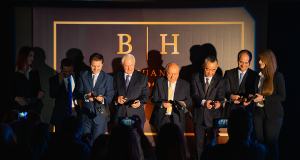 BH (Business Hub), with its high-quality design standards and modern amenities, offers its tenants an inspiring space for them to develop projects, team members, and executive-visionary enterprises.
The building is equipped with 9 levels for parking spots, under and above ground, plus smart security systems. On level 10, the Business Center can be used as a collaborative area for every BH tenant. It is equipped with meeting rooms on diverse extensions, personal workstations, and a coffee area. On level 09, the Business Lunch area offers up to 200 tenants a modern, clean, wide space for them to enjoy a break during workdays, with exclusive access to the Business Terrace.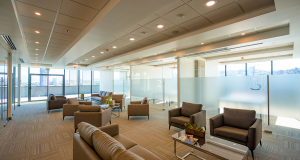 This project became a reality thanks to the strategic alliance between Hermosillo, Plate, and Cawomex. Three 100% Mexican companies with world-class expertise in design, construction, and project development. Business Hub has arrived in Tijuana in order to join the dynamism of the border city most visited in the world.
Hermosillo is proud of partnering up with important companies who share our values and vision toward projects that highly contribute to professional development.