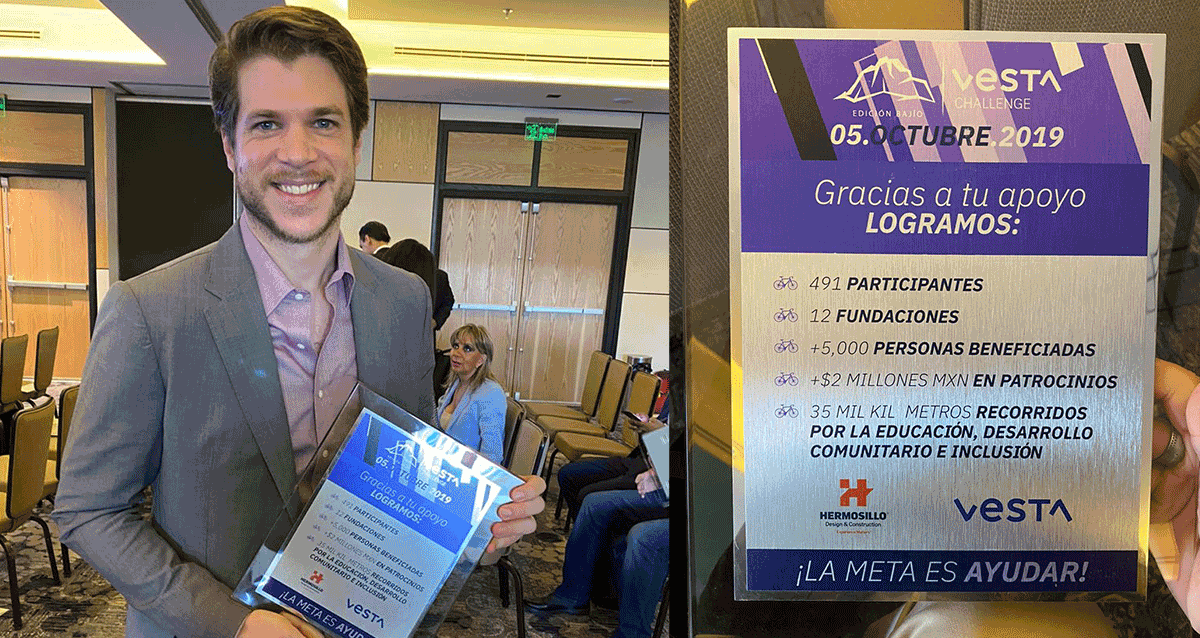 On Tuesday, February 25th, Hermosillo joined its long-time client Vesta, a Mexican company and leader in industrial real-estate projects, to celebrate their First Donations Event. This gathering became the result of Vesta Challenge 2019, a cycling race hosted by the, where Hermosillo actively participated.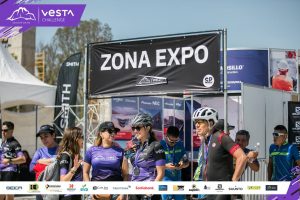 Vesta Challenge was held last year in the city of Querétaro, México. Architects Cristina Hermosillo and Héctor Estrada, participated in the representation of Hermosillo, who figured as platinum sponsor.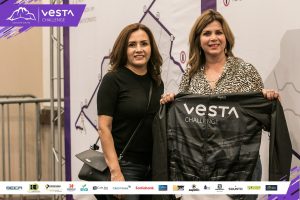 The result: 35k kilometers pedaled for education, community development and inclusion. The donations were achieved thanks to a total of 491 participants, 12 foundations, and over 100k USD collected by sponsors. We were able to benefit more than 5,000 people.
Massimo Costa (VP of Business Development) represented Hermosillo being mentioned as one of the key sponsors who contributed to delivering these donations.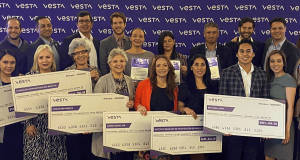 At Hermosillo, we are concerned not only about delivering impeccable products and services to our clients, but also about being a sustainable, socially responsible company. Our core values, established with a people-focus approach, guide us to continue working for our community.