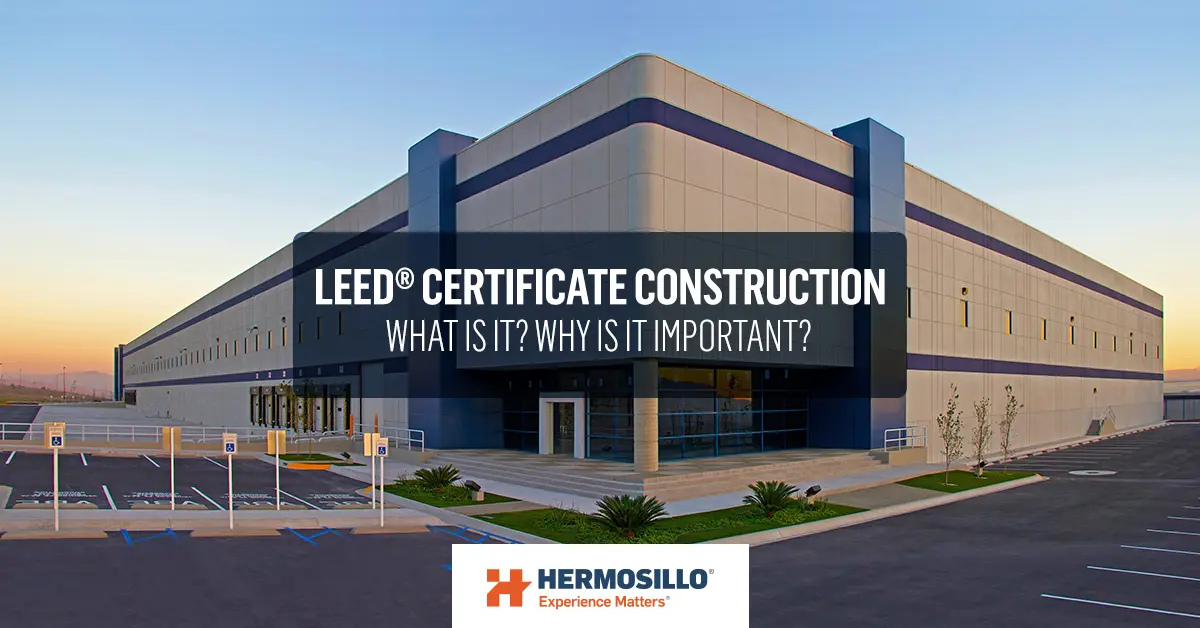 The state of our environment has been deteriorating over time due to the impact of human activities. We live in a world where population and pollution are growing excessively. Activities that demand coal-based energy heavily affect the environment. For instance, the construction industry is responsible for "more than 34% of the energy demand and around 37% of the CO2 emissions associated with energy and its operations during 2021." (United Nations, 2022).
According to a United Nations (UN) report, by the year 2050, two-thirds of the world's population will live in cities and urban centers. This will push for better urban planning and more sustainable public services. In addition, the UN encourages greater adoption of innovative technologies and sustainable solutions, which will play a fundamental role in developing cities.
Likewise, it is expected that by 2050 the construction sector will have substantial savings of at least 50% through sustainable construction initiatives, such as LEED®. This blog post will discuss the benefits of green buildings, the LEED Certification, Hermosillo's experience, and the importance of adopting sustainability practices in the design and construction processes.
GREEN BUILDINGS AND THEIR BENEFITS
Green or sustainable constructions are buildings that, by their design, materials, and operation, have the potential to impact the environment positively.
Optimizing energy efficiency, using recycled materials, reducing water consumption, and producing less solid waste are some ways that define sustainable construction. In addition, protecting and reducing the consumption of natural resources will ensure that future generations can enjoy them.
Green buildings also seek a balance between the environment and its occupants, marking the path toward sustainable and efficient cities and communities.
Some of their benefits are:
Reduction in the consumption of resources, such as water and energy.
Enhancement of the use of renewable energy and environmental protection.
Reduction of polluting emissions, such as greenhouse gasses.
Indoor air quality improvement.
Implementation of recycling initiatives that reduce pollution.
WHAT IS THE LEED® CERTIFICATION?
LEED®, or Leadership in Energy and Environmental Design, is an evaluation system and standardized certification developed by the U.S. Green Building Council®, o USGBC®, for sustainable building design, construction, maintenance, and operation. It is the most recognized certification program worldwide in the construction industry. More than 101,200 construction projects are getting certified in around 180 countries, and 2.6 million square feet are certified daily.
The LEED® certification applies to various building types, and the program classifies them into 5:
BD+C: Building Design and Construction
ID+C: Interior Design and Construction
O+M: Building Operations and Maintenance
ND: Neighborhood Development
Homes
They range from residential houses, retail stores, and mixed-use buildings to hospitals, stadiums, factories, etc. This certification applies to any construction phase or life cycle in which the building is at the given moment and any type of project, like a new building, remodeling, or expansion.
The consultant Built with Green River (2022) declared a notable increase in LEED® certifications since 2016. There are currently more than 600 certified projects in various categories in Mexico, where the primary industries with constructions of this type are manufacturing, offices, and warehouse logistics/distribution.
LEED® CERTIFICATION TYPES
For a project to obtain a LEED® certification, it must comply with a series of guidelines following the established requirements for carbon, energy, water, waste, transportation, materials, health, and indoor environmental quality. The projects go through a verification and review process by the USGBC® and, depending on the total score obtained, they can apply to one of the four levels of a LEED® certification award:
LEED® Certified. 40–49 points.
LEED® Silver. 50–59 points.
LEED® Gold. 60–79 points.
LEED® Platinum. 80 or more points.
To achieve a LEED® certification, it is necessary to conceptualize the project from the early stages with specific objectives that can be adapted to the building and the environment.
Subsequently, activities must be considered throughout the construction process to reduce the environmental impact, with good on-site practices, such as using dust control and collecting and reusing waste.
OUR EXPERIENCE WITH LEED® PROJECTS
At Hermosillo, we are committed to protecting the environment and promoting sustainability initiatives through the design and construction of LEED® projects. When we execute buildings that will be LEED® certified, we always seek to meet the highest performance standards in energy efficiency and, consequently, have a low environmental impact. Since 2010 we have worked with more than 13 customers in the design and construction of LEED® projects, such as Vesta, Terex-Genie, Avante, Prologis, and General Motors, just to mention some. As a result, we have built 6,047,116 square feet of construction in 26 projects with a LEED® certification.
Among our LEED® certified projects, we highlight two awarded with the Gold certification. One is the valve and gear pump facility we built for Caterpillar in Ciénega de Flores, Nuevo León, in 2017. You can learn more about this project in our case study here. And the most recent one, which was just awarded last week, is the Prologis Park Apodaca Building 6 for Uline, in Monterrey, Nuevo León.
Our clients seek this certification because, in addition to protecting the environment and improving the well-being of their workers (interior quality, less absenteeism, and turnover), it reduces their operating costs due to energy savings.
Companies such as the developers that have fostered LEED® certified projects have improved their success and good business image, consequently increasing the value of their assets and becoming more competitive. Additionally, they have enhanced the well-being of their collaborators, expanding the company's community integration programs.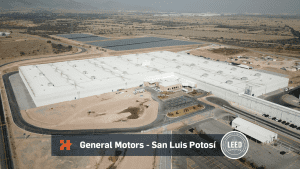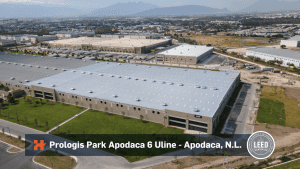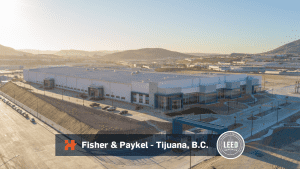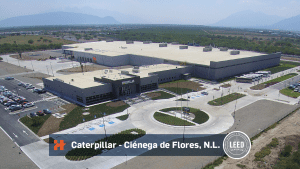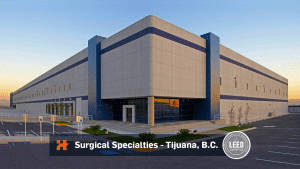 WRAPPING UP
In Hermosillo, we seek to reduce the environmental impact of new buildings by proposing to our customers the design and construction of their projects under sustainable practices that result in a LEED® certified facility.
We firmly believe that green buildings generate a better quality of life. Therefore, it is our social responsibility to build, considering the protection of the environment and helping our communities prosper in a safe and sustainable environment. Therefore, green construction must be, more than ever, a priority, and in Hermosillo, we are joining efforts to help improve the sustainability scenario in Mexico.