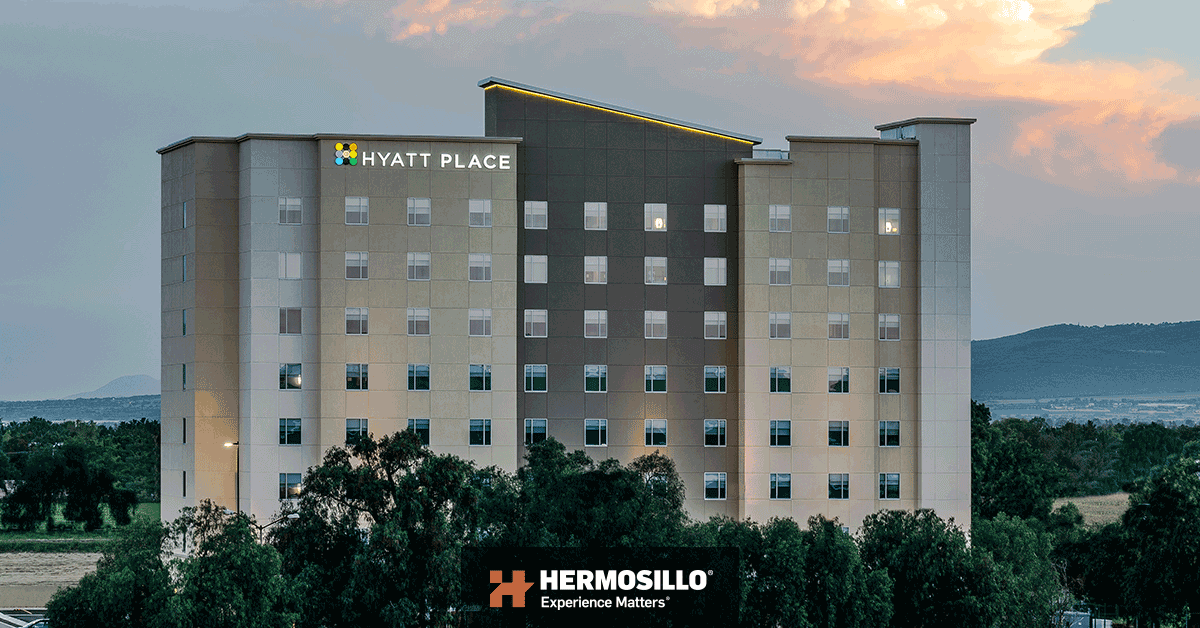 Hermosillo teamed up with Hyatt Place for the brand's first 3 hotels in Mexico. Our company has been very involved since the early stages of each project and has provided solid support beginning with the site selection process.
Optimizing the overall cost of the project and submitting an efficient design have been essential in order to obtain financial approval for the investment. Hermosillo has then proceeded with the final design and construction; each project has its own particular set of challenges. Hyatt Place standards have been applied to all and the final outcome has been very successful.
We have managed to merge the customer's high-standard specifications with the best local design and construction practices.
Project specifications
The hospitality projects consisted of a 14,000 m2 hotel with 5 levels of metal structure. The construction sites were located in Los Cabos, Celaya, and Tijuana.
Hermosillo participated in the phase of selection of land, design, and definition of the type of construction materials using a high standard in quality and detail with everything related to the "Guest experience", Design and construction of walls FR 2 hours, operation system OPERA.
Solutions and Development
With an interdisciplinary design team, Hermosillo understood the project in detail, adapting it to local standards, complying with all regulations, and preserving "the experience" of being in a Hyatt hotel, like any hotel of this branch in the United States.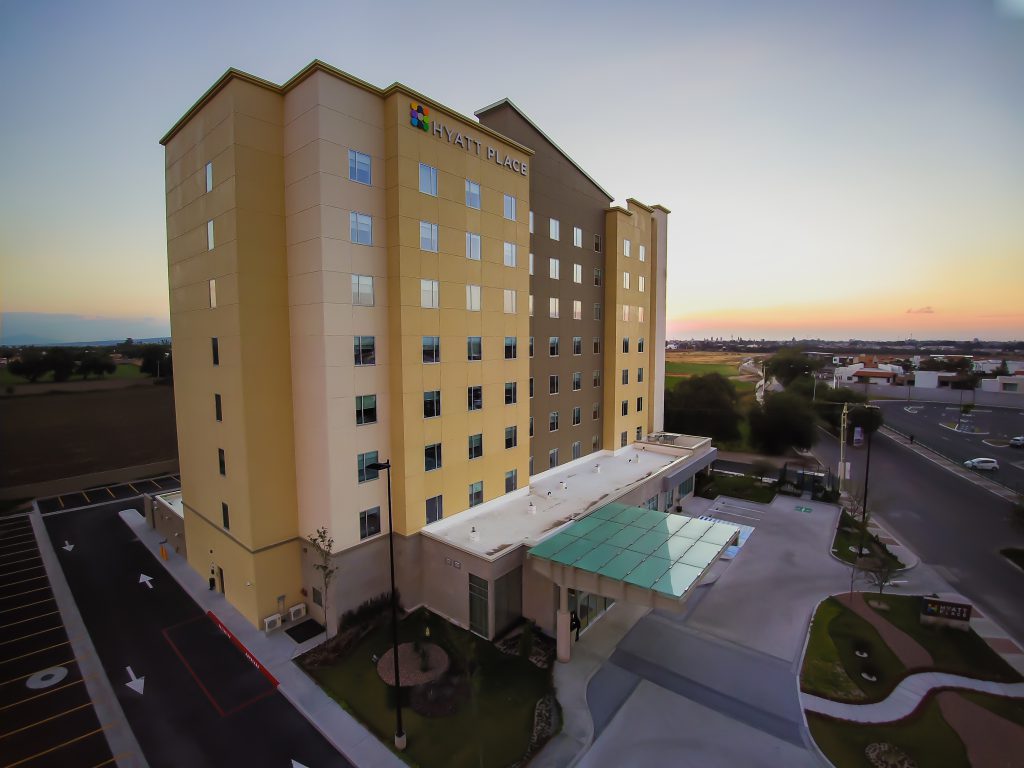 We use the LEAN Construction methodology, involving the subcontractors from the planning stage, in addition to using the Last Planning system with which a master plan was put together to trigger the purchases and activities of the work, it helped us to have a project without "surprises", all working aligned, coordinated and collaboratively towards the same objective, managing to reduce the execution time, which resulted in the delivery of a world-class project.
Conclusion
This project solidifies the confidence to demonstrate that Mexico is an important market for Hyatt, as well as the quality of the work carried out here. The client appreciated the collaborative work carried out by Hermosillo, as well as the value proposals given throughout the project cycle. The Los Cabos project resulted in two additional invitations to build Hyatt Place hotels at Celaya, Guanajuato, and Tijuana, Baja California.