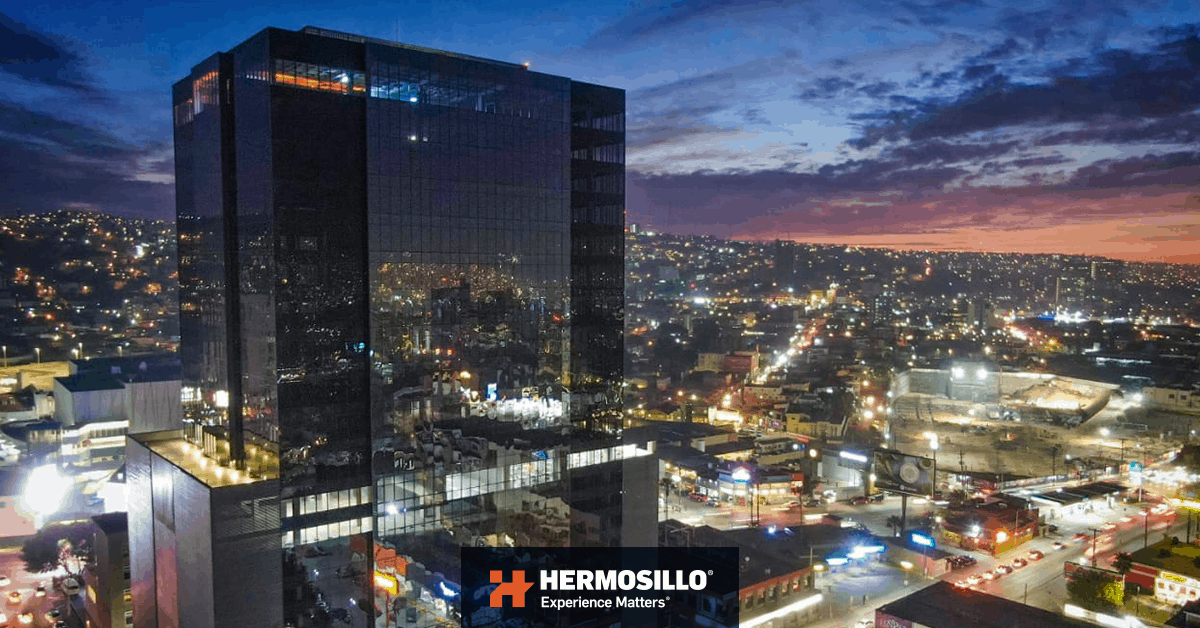 BH Tijuana is a mixed-use development located in Tijuana, Baja California. It was officially inaugurated on February 20, 2021, by partners Hermosillo, Plate and Inmobiliaria Cawomex.
Project specifications
The project consisted of the design and construction of a 20-level and 4-basement building for offices, parking and commercial premises. The BH tower had a total construction of 45,264.68 square meters, requiring about 700,000 hours of work.
At the time of construction, multiple challenges arose. Among them, was the anchoring of dirt roads for the construction of retaining walls; the post-tensioned foundation slab (2500 m3 cast in less than 24 hours); and the fact that construction would take 100% of the land it would be built in.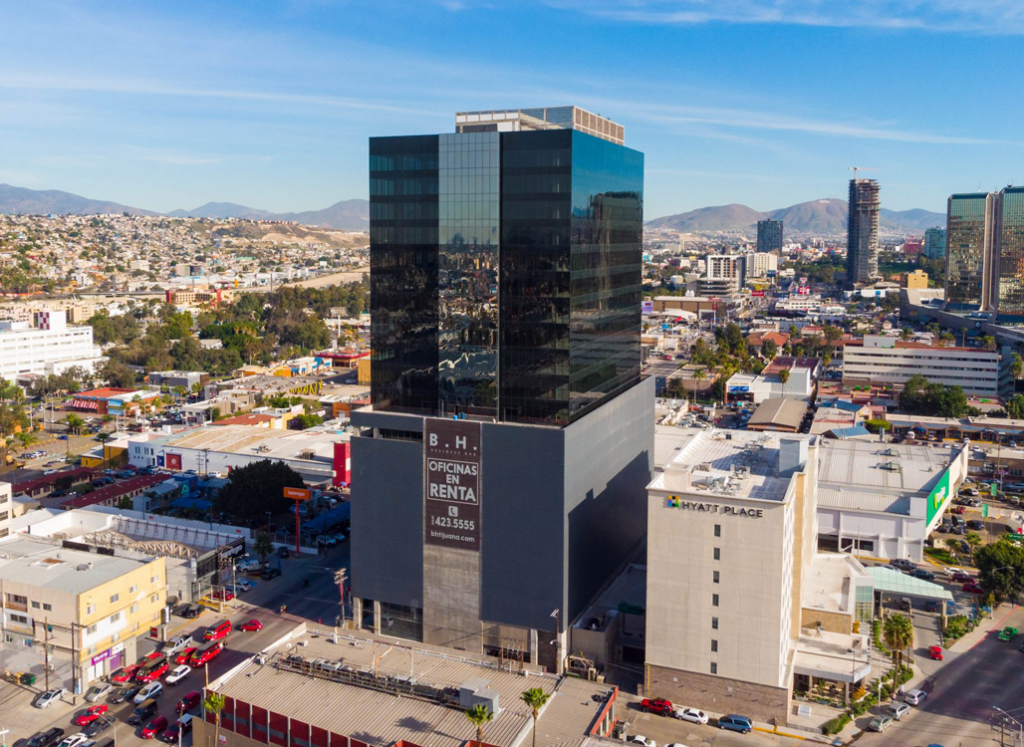 Solutions and development
First, to achieve the successful coordination of the massive castings, we held several pre-construction meetings where those involved participated to contribute ideas and good practices to ensure the correct and efficient execution of the works.
Due to the lack of space, logistics were crucial to carry out this project. We implemented and enabled detailed supply logistics to optimize spaces and execute the building without any setbacks.
On the other hand, the concrete mix used for the basement was special, it contained KRYTON. A material that prevents water seepage, to achieve a 100% waterproof element.
Conclusion
The end result can be considered a landmark of the city due to its height, location and aesthetics. We are very proud to have been part of this development together with our partners, PLATE and Cawomex.