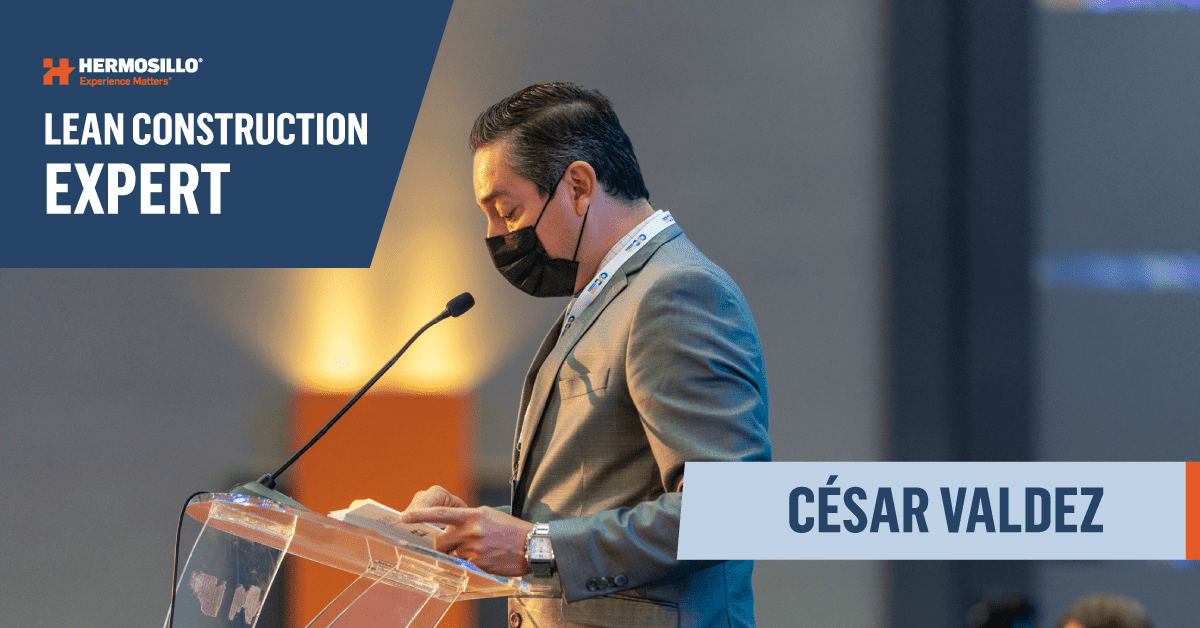 How do you start your workday?
I attempt to visit the job site of our current projects. However, the beginning of my day almost always starts in the office; scheduling meetings, preparing material, and following up on projects.
What kind of challenges do you face on an ordinary workday? What do you do to deal with them?
My main goal is to encourage our teams to come up with improved ways of doing their tasks. That's the challenge. Most of the time there's resistance to change, not due to poor attitude, but because we tend to latch on to the security that gives us to do things the way we've always done them.
I approach teams with questions that may seem logical, but the intention is to encourage their thinking so that they can evaluate whether the way they work is indeed, the best way that exists.
How do you motivate your team when setbacks happen?
The motivation scheme I have acquired is to never hold a person accountable when a setback happens, meaning that I don't point fingers.
I've known some people their first reaction when adversity happens is to cut off heads. The truth is, however, that most setbacks aren't produced by a single person. On the contrary, they're a status quo reaction of the operating system in progress.
Within my team, when problems arise, instead of looking for wrongdoers, we work on identifying the causes. This gives the team a lot of confidence to approach me and search for solutions together.
"My main goal is to encourage teams to come up with improved ways of doing their tasks…"
What is your philosophy when leading work teams and your greatest motivation when delegating activities?
I believe that my main philosophy is to convey vision, that is, to have the ability to create dreams that motivate me and my team. As of now, It has given me positive results. But the dreams that I create must be challenging, just the right amount to inspire the team to work with purpose. The key, however, is that when you pass on a dream, you've to be 100% involved.
Do you have any anecdotes that you and your peers remember with joy?
A few weeks ago there was a board meeting with shareholders and Directors, and we had a fascinating moment of introspection. When presenting some data, we remembered the moment when a client asked our CEO what we knew about Lean Construction. He honestly replied that we knew nothing, but he told him that the next time he asked him, we would be experts in the subject. 5 years after that conversation, on November 11, 2021, we received the KOBAH award for Lean Construction excellence, which was awarded to us for being the company with the best Lean Construction implementation in the country. Seeing our CEO receive this recognition, filled me and the team with joy and confirmed that this dream is paying off and that we're ready to take the next step.
How would you explain Lean Construction to a friend who doesn't work in the construction industry?
Lean Construction is a work philosophy of doing things right the first time, as simple as that.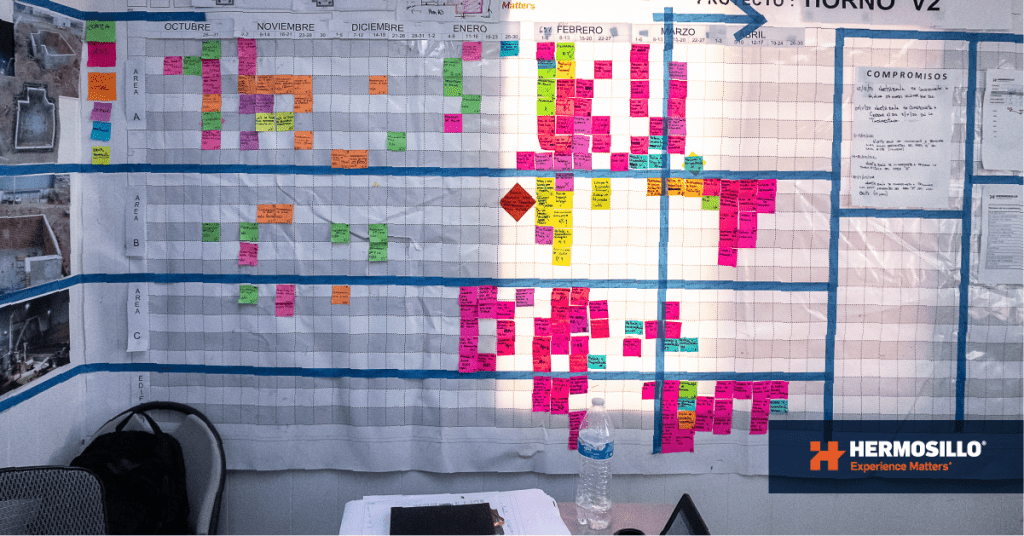 What economic advantages can we find on-site when implementing the Lean Construction methodology in a project?
I would say there are three indicators. The first one would be the commercial. Our clients choose us for our advanced lean culture implementations. It gives them the confidence to know that their investment is in good hands. The second indicator is the value delivery certainty to the customer. The third one, I would say, is optimization and waste elimination. This one refers to what I mentioned about doing things right the first time. It's about removing a certain percentage of waste from the planning phase to budget accurately. There are studies that show there can be up to 15% savings in overall costs.
"I believe that as a country we've strenghts that aren't being fully exploited."
Could you share your experience during the pandemic, and how lost time affected the projects that were underway?
It's very interesting what we experienced during the pandemic. It was almost two months of total pause and I think the Directors, managers, and collaborators, all did a great job. I clearly remember that in April, wherein a series of meetings, the CEO asked all the managers for the status of our ongoing projects to assess the impact that would cause them to pause them.
The goal was to sensitize customers about the situation and thus, to be able to define the dates for restarting operations, which was the issue that most concerned them. Most of our customers were accessible, and the delivery periods were covered.
It was crucial for us to do this task properly. On the first day of June, we returned to work, the times were recovered, and the objectives were met.
The other task was to talk to the subcontractors and offer them our support. There were cases where we had to pay upfront to try not to get them to lose their employees, so they could be ready for the actual beginning of the project.
This was part of our operational experience, however, we also had to develop COVID protocols and seek IMSS authorizations, in short, there were two months of hard work.
Something else you'd like to share about your profession:
We are currently living in a historic moment as professionals here in Mexico. I believe that as a country we've some strengths that aren't being fully exploited.
We'd have great potential as a country and professionals by creating highly effective, innovative, optimal companies and work teams that are focused on doing things right the first time. There is a world of opportunities that can be seized. The key is to be a generation of professionals who seek excellence.