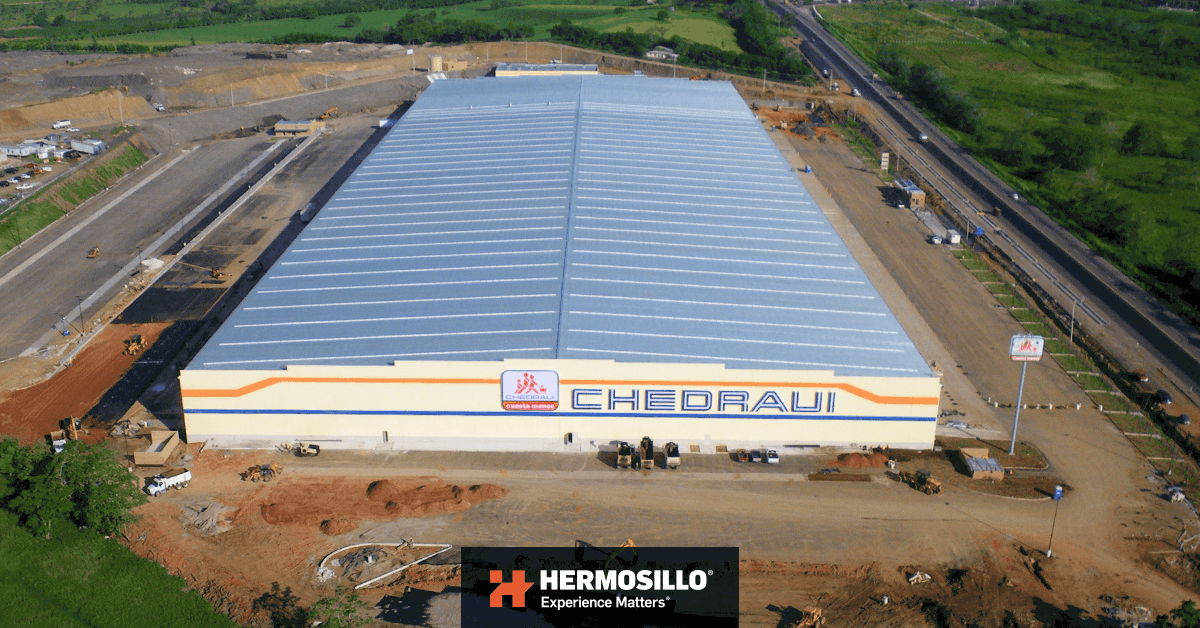 Chedraui is a fast-growing retail chain in the southeast and center of Mexico. They invited us to build its two distribution centers, located in Teoloyucan, Estado de Mexico, and in Villahermosa, Tabasco. Due to these projects, we subsequently participated in a power center in a Chedraui store located at San José del Cabo, Baja California Sur.
Project specifications
The logistic centers (dedicated to receiving merchandise and perishable products) were carried out under a design/build fast-track scheme. Each one has a total area of 60,000 m2 (645,600 SF).
These buildings are cross-dock type, with 182 boarding gates each, and refrigeration/freezing chambers for the correct storage of the products. The distribution centers are regional, as they deliver to different points of sale (stores) locally.
Solutions and Development
Thanks to our experience designing and building distribution centers, the projects were executed in record time. The beneficial occupancy of the center in Teoloyucan was achieved in 6 months, complying with all local requirements and specifications defined in the scope of the contract.
Also, it is important to mention that the refrigeration and freezing chambers cooling system installed in the Villahermosa distribution center is considered sustainable and environmentally friendly since rainwater was used as the cooling fluid.
Conclusion
Attention to our clients has always been paramount. The Chedraui team expressed their satisfaction regarding the quality of our work, the delivery on time, as well as the personalized service we offered. As a result, the opportunity to participate in the second distribution center (Villahermosa) and the San José Del Cabo store power center was granted.
Know more about our projects here