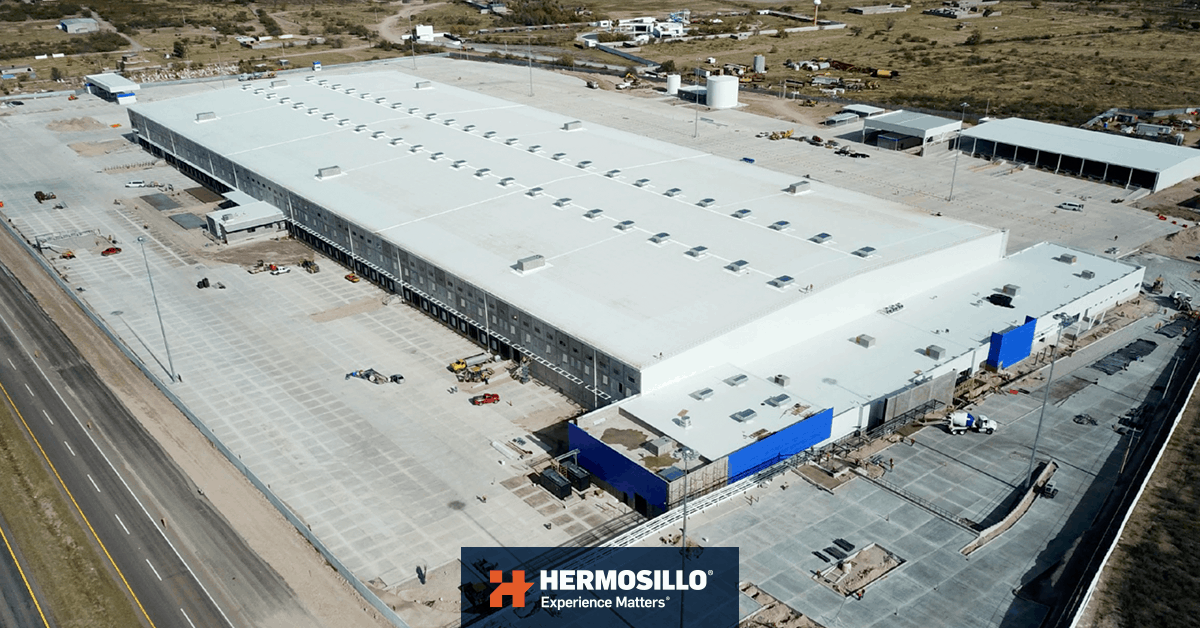 We worked along Walmart for the first time in the construction of their Distribution Center located in Sacramento, Chihuahua. The goal was to improve their logistics time, in particular, on the efficiency of their last mile deliveries.
Project Specifications
Construction began in late 2018 and ended in November 2019, with a total of 46,502.96 m2 (500,553 square feet). The parking lot had an area of ​​93,446 m2 (1,005,844 square feet) of which 6,100 m2 (65,670 square feet) were of permeable pavement, Ecocreto.
Solutions and Development
With a total of 3,800 man hours accumulated, the Hermosillo team managed to complete the project under a LEAN Construction planning methodology.
One of the biggest challenges arose when we discovered 56,000m3 of rock. Costs and delivery time were compromised, becoming part of the critical path of the project. In the end, we resolved it successfully.
Precast concrete walls were requested for the warehouse, and we were able to give them a natural appearance. The customer liked them and there was no need to paint them.
We contracted local labor, suppliers and subcontractors to support the region. We worked with state and local environmental regulations.
Conclusion
The client always celebrated the order and quality of the work carried out, from the camp to the work areas within the construction site. Also, he recognized our strict security system as a benchmark for other competitors.
Thanks to the strategic management of the information, the client embraced some of our practices applied in our projects, such as: the use of the BIM 360 platform, review and approval of submittals, RFI's and transparency regarding additional project costs .