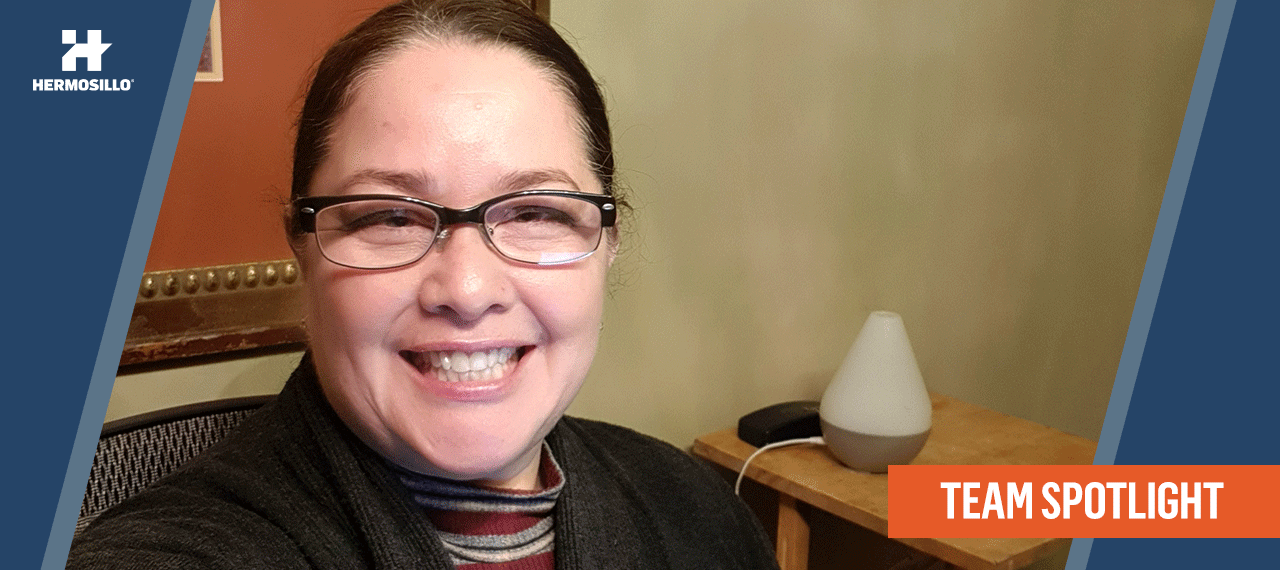 As a student, Ariadna discovered her vocation in the construction industry. Today she is the Design Manager at Grupo Hermosillo in our Mexicali branch.
How would you describe your job to a person who does not work in the construction industry?
In my field, we perform the role of designers and design coordinators. In the department, we execute projects from their conception, based on our client's needs.
Then we elaborate on what is called the Basic Engineering Design or BED. Here, we create the design foundations at four levels: architectural, civil, structural, and MEP.
We do this to establish the first construction cost estimate. Finally, we develop the final executive project. However, our work ends until construction is complete, always supporting the construction team.
In particular, my duties are to manage resources, prepare design budgets, provide continuous monitoring of work teams, and pre and post-sales follow-up for our clients. In the end, my purpose is to generate meaningful relationships with our clients.
How did you start working in the construction industry?
Practically since I was a student. I started working in the 3rd semester of University and ever since I have not worked in anything other than in the construction industry.
What is the biggest challenge you've faced while working in Hermosillo? How did you manage to overcome it?
Each project has been an important, enriching, and exciting challenge. However, I can say that having been the Project Manager of one of the largest automotive developments in Mexico, was one of the most meaningful.
The project took about two years, the same amount of time I lived outside my hometown. We were partners of the Korean company, HYUNDAI Architects & Engineers Association. They were the head designer of the KIA Motors México project, in the municipality of Pesquería, N.L.
I have learned that any challenge can be overcome with discipline, attitude, humility, and love for what you do. It was a very demanding project, but I had a powerful network of collaborators that supported me all the time.
What is the job accomplishment you are most proud of?
To be honest, every single one. Every step of every moment of my career has been successful because, from each one, I have learned valuable lessons that have brought me to where I am now.
Also, I love the fulfilling relationships I create with my clients.
What do you enjoy most about your work?
That each project I work on incites my curiosity. I love that force that provokes me to investigate and learn everything, simple or complex, I'm in for it!
I basically enjoy learning, and my work is perfect for that.
To which aspect of your personality do you most attribute your personal success? And how has Hermosillo helped you with this?
Perseverance, dedication, and discipline. In Hermosillo I have found people with these qualities, many of them are in strategic places within the organization and they are an inspiration to me.
Someone that inspires you:
Many people, from my family to the workplace. If I have to say one, I would say it's my brother.
Your favorite phrase:
"People rarely make a success of their life unless they have fun with what they do." – Dale Carnegie