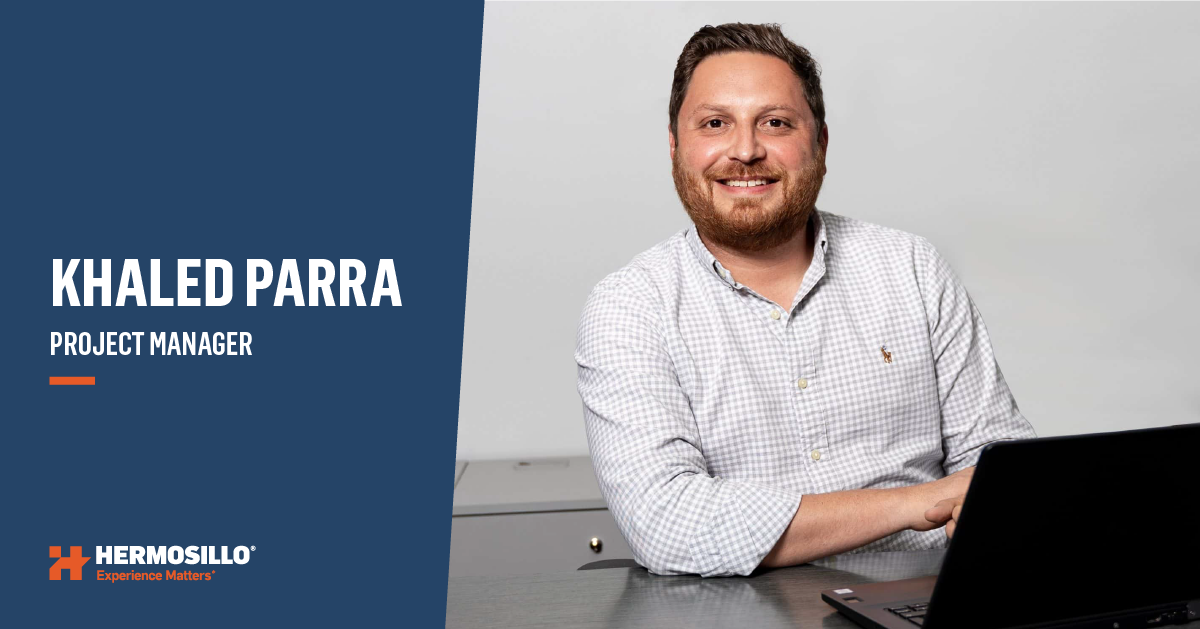 Meet our Construction Manager and automotive projects expert, Khaled. In this interview, you'll get a glimpse of his journey through the construction industry and Hermosillo.
What has led you to be where you are now?
I'm from Hermosillo, Sonora. Since I was in high school, I was sure about studying Civil Engineering in Monterrey, and with the support of my parents, I could achieve it. After graduating, I worked at a local real estate company in Monterrey, while studying for my Master's degree. This year (2021), I am 10 years old at Hermosillo.
How would you describe your job to a person who does not work in the construction industry?
It is very intense work that requires timely decision-making and constant follow-up to all issues. The company has placed its trust in me to plan the project's building logistics and to assemble work teams.
I really like to discover and detonate the best version of people. I'm convinced that it always produces effective results.
What is the biggest challenge you have faced while working in Hermosillo? How did you manage to overcome it?
There have been many important challenges. To mention the most demanding: building projects in locations away from my home city, building large and complex projects, working with American partners, or changes of residences every 8, 10, and 12 months.
The way to overcome them is by doing my best, along with the support I have always received from my family and Hermosillo, which has been fundamental.
"I always try to do my best in everything I do"
What is the job achievement you are most proud of?
I have participated in many important projects, but without a doubt, one of the most challenging has been the Stamping Facility that we built in GM Silao. It included a Press Pit. We jointly executed this project with our Partner Barton Malow, a construction company from Detroit. This has been one of the biggest challenges within the company.

On the human side, it has been to earn the trust and respect of other collaborators and customers. That is always a source of pride.
How have Hermosillo's values influenced your life?
It is a company that cares about people and that gives you a broad sense of belonging. Being inclusive and trying to help others has influenced me in creating the person I am today.
What aspect of your personality do you most attribute your personal success to? And how did Hermosillo help you do that?
I always try to do my best in everything I do. Somehow I try to convey that attribute to my work teams and collaborators. Hermosillo has given me the freedom and confidence to make important decisions.

Someone that inspires you:
My family. I keep them in mind at all times and are my motivation to continue my development and growth.