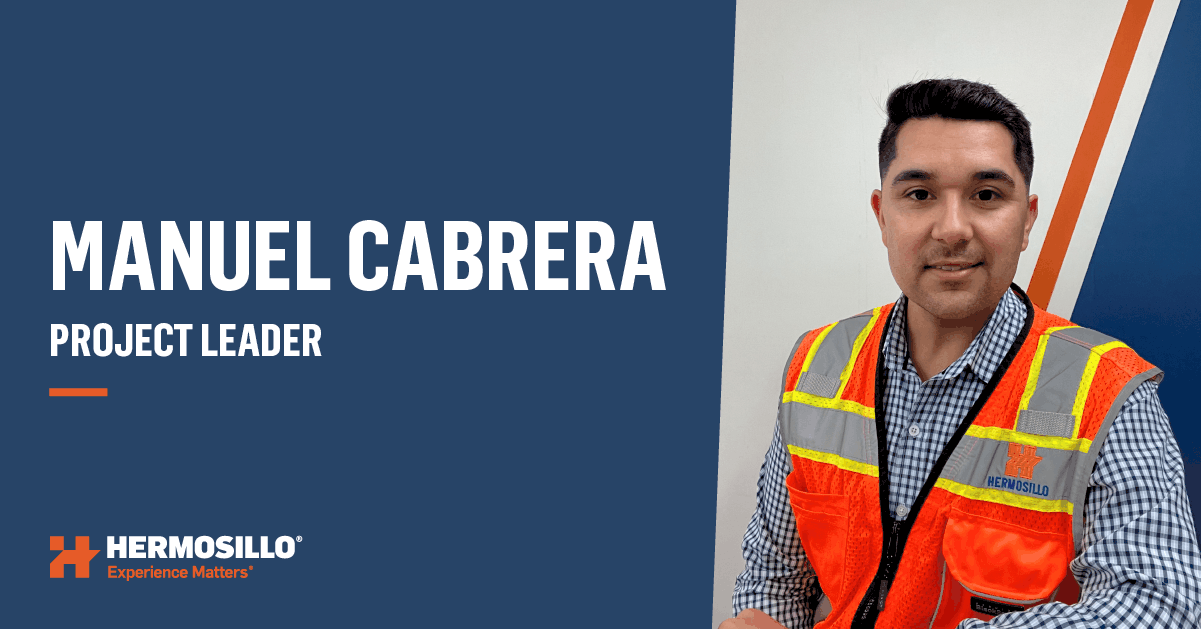 What led you to be where you are now?
Even before finishing my Architecture degree, I knew I wanted to work in construction. Shortly after graduating, I started working with Hermosillo as a Construction Manager for a Driscoll project.
The first thing I noticed was the outstanding multitasking abilities of the construction team, as well as the large amount of information that had to be generated, reviewed, managed, and documented to develop a project. I was very lucky to meet a team that gave me the opportunity and confidence to get involved in the whole process.
After Driscoll's project, I worked as a construction resident in the industrial sector in León and Querétaro. Later, I was the Administrator and Project Leader in the construction of the Punta Este building in Mexicali, BC.
Upon arriving in Mexicali I began my Master's Degree in Business Administration with a specialty in Senior Management at CETYS Universidad. In 2020 I graduated and since then, I have been a Project Leader in 3 other industrial projects.
What motivated you to work in the construction industry?
Once I started working in construction, it was clear to me I had a range of opportunities to develop myself professionally. It represented the opportunity to keep growing, face new challenges, and be part of relevant projects that change the lives of the people who inhabit them.
What is your role in Hermosillo and how would you describe it to a person who doesn't work in the industry?
I am a Project Leader in the Construction sector. My activities are mainly administrative but are connected with the execution of the project. Basically, I receive a project or preliminary project to coordinate it with the external client and the in-house team, with the goal of executing it under the time, cost, and form stipulated in the contract. The challenge is to get the team to integrate their talent in an efficient way to be able to give results and solutions to your client.
"I like to belong to a community of professionals who strive for excellence
What is the job achievement you are most proud of?
The opportunity to participate in world-class projects and to collaborate with the people that make them possible.
What do you like most about working at Hermosillo?
I like to belong to a community of professionals who strive for excellence because I feel constantly motivated to face new challenges. Also, it's inspiring to know that my personal and professional development is full of opportunities.
What do you consider to be the most important life lesson you've learned so far?
I believe that empathy is a fundamental value in the life of every human being. As people and professionals, we are no strangers to making mistakes, suffering losses, or having ups and downs. From a professional angle, I believe that empathy helps us to function better as a team, to better integrate the talent of human resources, and to form a stronger network that achieves more solid results.
Who inspires you and why?
It's hard to choose just one person. I think that each individual is inspiring because each one of them is facing a different battle than ours, under circumstances and conditions that you probably do not know.
What do you like to do in your free time?
I really enjoy being with my family and spending time together with them.
Something not many knows about you:
No more than 4 years ago, I discovered that I have colorblind deficiencies. It explained a few discussions I had in the past…