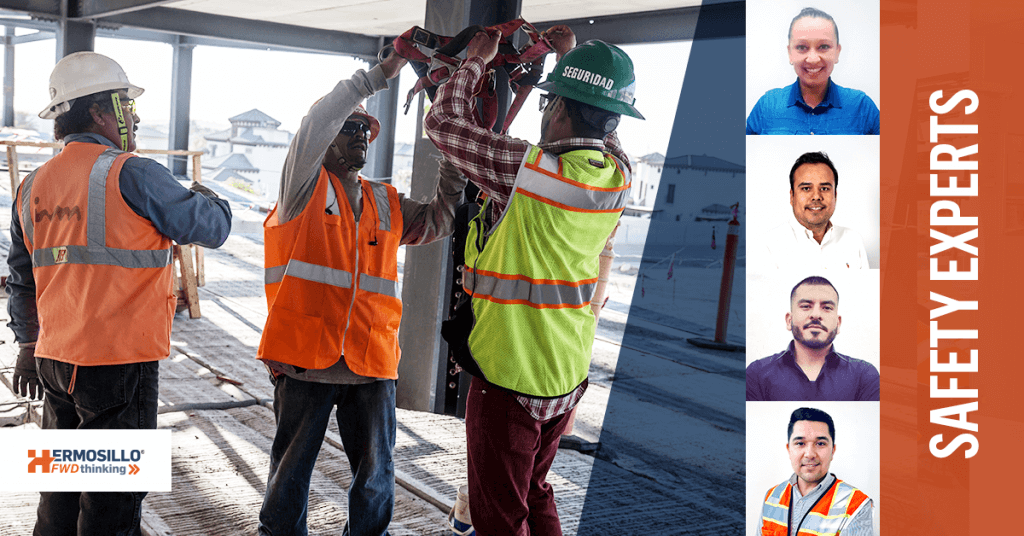 No one should get harmed performing their work. Period. It is simple: employers should guarantee the safety and well-being of their collaborators and subcontractors above all.
Some industries have indeed a higher hazard probability due to the nature of the work, just like in construction. In fact, the construction industry has one of the highest rates of injuries in the United States. In Mexico, IMSS registered 33,000 construction-related incidents just during 2019.
Every physical work done in an open environment is naturally more dangerous because any setting variation can become a potential hazard. Uneven surfaces, hectic weather, moving vehicles, or even noise could cause disturbances that lead to injury. So, how does a General Contractor create a safe work environment in the construction site?
We asked four experts to give us some insights on how to become a more safe-effective contractor. We will explain their input on three topic segments:
The potential risks workers are more susceptible to
General safety recommendations
Forging a safety culture in your organization
What are the most common risks that can occur on the construction site?
As we mentioned, risk in construction is arguably higher than in most industries. OSHA has stated that falls, struck by, caught in between, and electrocutions are among the most common hazards workers face during the construction phase of the project.
How to prevent those risks?
While accidents are not inevitable, they are foreseeable and can be avoided. Every potential hazard can be analyzed to be prevented. In the end, the rule of thumb is to understand that no injury or incident justifies the performance of an activity.
To achieve the proper safety measures, you need thorough preventive risk planning that leads to flawless execution and ends with precise information distribution through the appropriate communication system. For this reason, we have divided our recommendations into three groups: planning, execution, and communication.
Planning: It involves all the analysis and preparation before starting any work.

Risk analysis: You should meticulously analyze every activity before its realization to establish the precise procedures needed to execute the task.
Training: Establish routine staff training with clear and real examples.
Equipment: You need to be sure that every set of equipment is tested and it is adequate for the activity that it will be used on. "The right equipment always".
Staff: The staff is insured and has the documentation required to work within the project. They should receive preventive safety risk assessment training on every new activity they perform.

Execution: Safety measures and considerations that should be taken while performing the work.

The construction site must have the proper signaling so that every worker knows where they should or should not be. It also must be delimited according to the activity that will be performed.
Always have Personal Safety Protection Equipment (PPE) and the proper tools available adequate for the job.
Keep order and cleanliness at all times.

Communication: Expanding the last two efforts by spreading the correct information.

Having a complete Safety Culture throughout the Organization, "Safety is our #1 Priority".
Upper management must be involved to develop staff awareness campaigns that incentivize them to perform their task safely.
Apply zero tolerance towards the staff that shows no interest in these issues.
The staff should be free of stating their opinion on what they consider to be unsafe. Everyone should have the chance to report any unsafe activities they notice on the construction site.
How to make a sustainable safety culture
Safety culture should run in the DNA of your organization, meaning that there needs to be a commitment from upper management as well as collaborators. Change can only happen when the majority is involved. For this reason, it is important to have an intensive communication program that raises awareness on the subject. Just as it is crucial to have safety meetings of at least five minutes before realizing any work.
In addition, we also recommend doing a safety analysis of the work done at the end of every project, with the purpose of identifying strengths and weaknesses. Once you have done this, it will be easier to make the necessary adjustments to strengthen your safety program.
In the end, you will also need to have a complete and updated manual that includes specific information on the safety and environmental policies, goals, and scope.
At Hermosillo, we include the procedures and methods to minimize hazards in the work area and be clear of the responsibilities each employee has for each activity. Our Safety and Environment manual follows the guidelines of the Secretary of Labor and Social Welfare (STPS), Secretary of the Environment and Natural Resources, as well as OSHA's (Occupational Safety and Health Administration USA).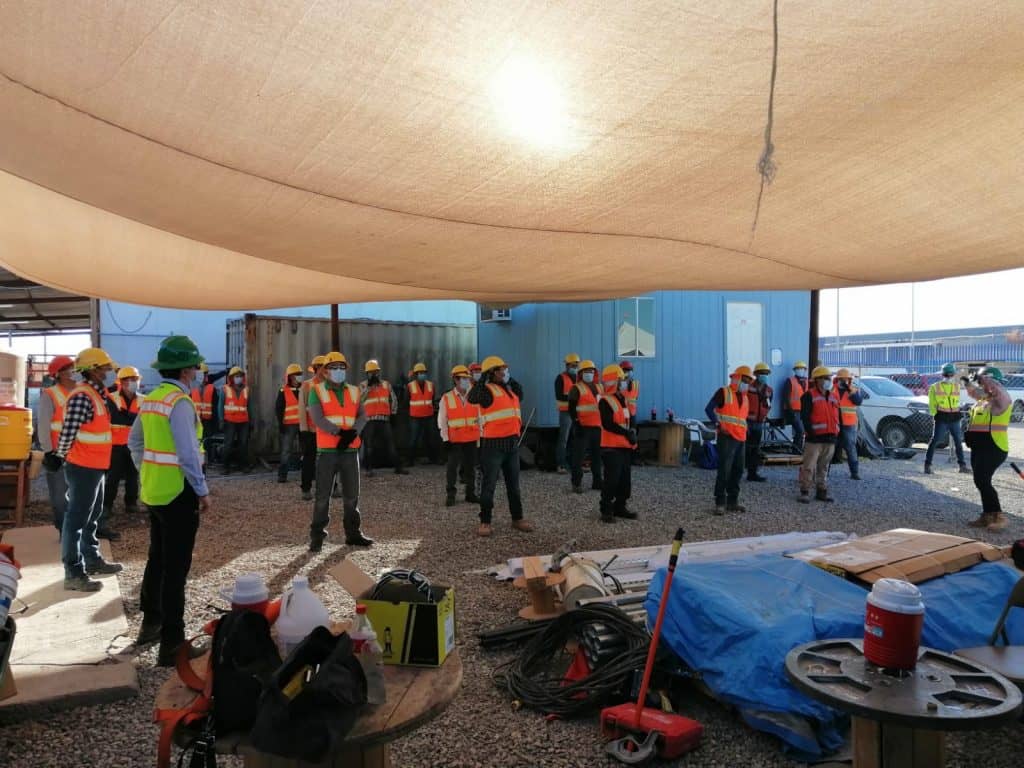 Wrapping Up
People are the most important asset of your organization. Creating a safe work environment culture is a way of preserving what is valuable to you, while also contributing to decreasing any setbacks on the project you are working on.
As a Leader Company in the Construction Industry, we are focused on setting the bar high by having a complete safety program and a zero-accidents culture. Our purpose is to reduce the risk, assure a safe place to work, and protect our Collaborators and Subcontractors during the construction phase of any given project.
*Cover photo for this article was captured prior to year 2020.