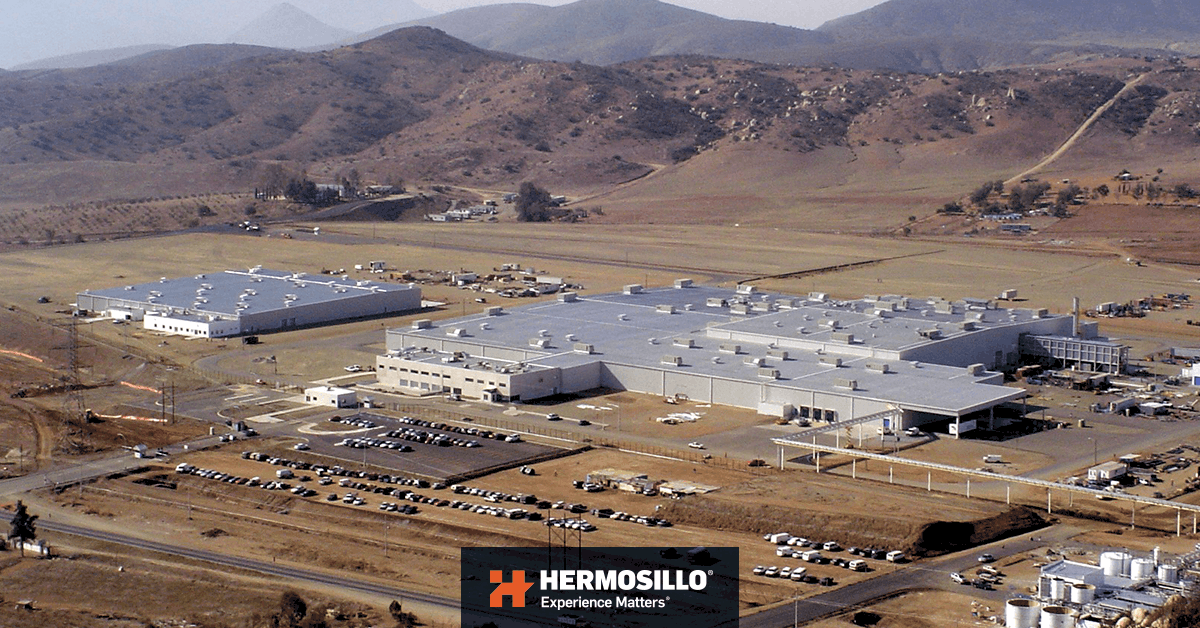 We have had the opportunity to work on various projects for Toyota automotive company. In 2002, we built the TMMBC plant in Tecate, Baja California. We carried out the design (A/E Services) in collaboration with Albert Khan Associates Architects. The construction phase was delivered in partnership with Graycor Co.
Project Specifications
Project type: manufacturing automotive. Facility dedicated to the manufacture of Tacoma pick-up cars. The initial plant had an area of 42,000 m2 (452,000 SF).
Subsequent Toyota TMMBC projects:
A&E
Site work
Building
Expansion project
Test Track
Expansion project II
The request consisted of a high-efficiency facility: optimal operability, without sacrificing quality, but with a small area and low cost. The design and construction had interesting scopes. A reduction switching substation with a capacity of 24 MVA was created. Also, a painting area with a special air conditioning and interior ventilation system. We included a Test Track for vehicle testing, fire protection system and a structure approved by the insurance company Tokio Marine.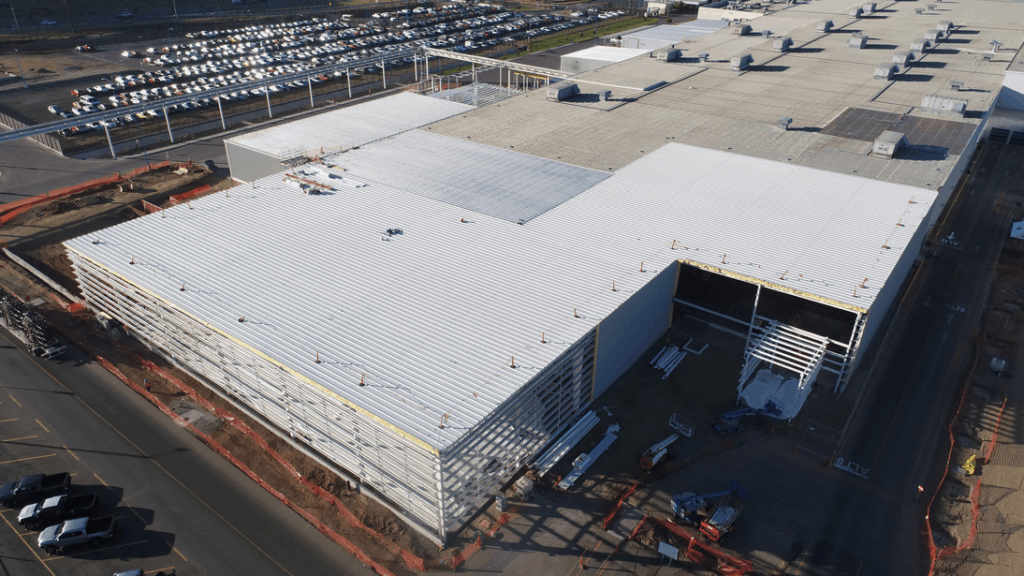 Solutions and Development
One of the main challenges was working within the location of the project. The plant is located on the side of a hill. This meant moving about 2.2 million m3 of dirt roads, to make a complete platform, with a fill height of 22 m. Dynamite was used to remove the stones found in the area.
The design phase was another new challenge, working hand in hand with Albert Kahn to develop the executive project. It started from a conceptual proposal carried out by this company, having meetings with its team and Toyota at all times, to review the scope of all specialties. Internally, there were interdisciplinary teams, supported by internal staff and consultants, who could design 100% of the project at home.
During the construction phase, there were also many ventures. The structure had very large bays (separation between columns). This caused us to have primary and secondary structures that eliminated columns to support the large clearing. Strict security protocols were always followed, with all employees protection in consideration. The project was completed in record time, with world-class quality, and on budget.
This building met state and local environmental standards. Thanks to its success, the automotive industrial sector was boosted and promoted in the locality, creating many employment opportunities.
Conclusion
This project represents a great achievement for the development of our company. It was a success working as a teal with Albert Kahn and Graycor Co. Thanks to the initial collaboration, the experience was repeated in other projects, meaning we, once again, worked as partners in new constructions for Toyota.