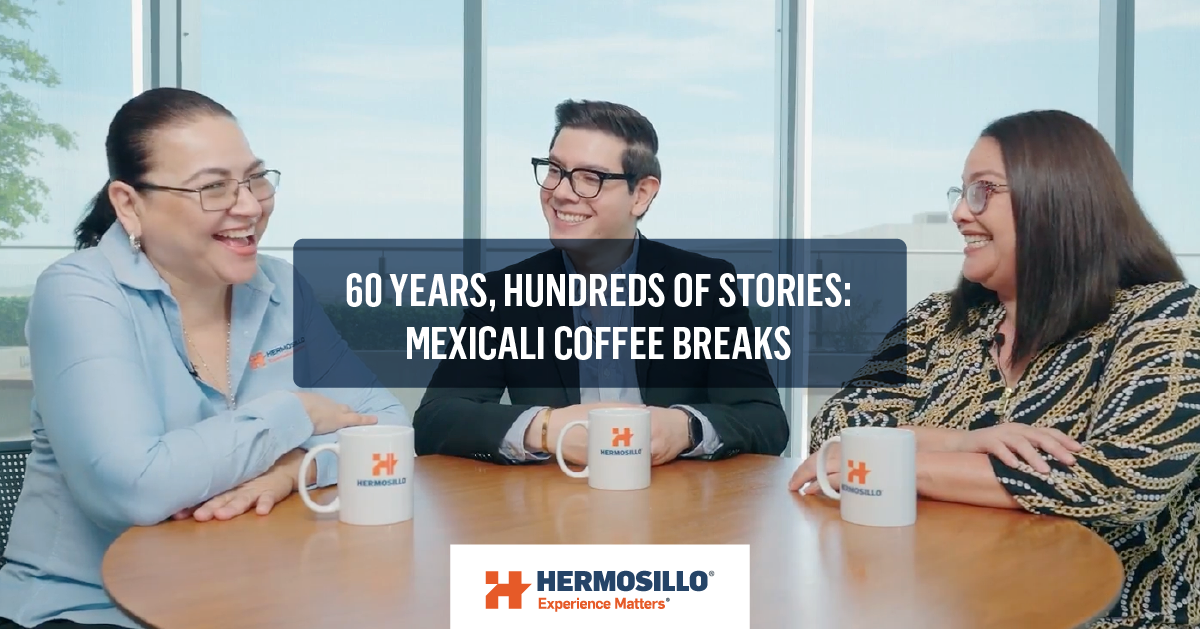 In Hermosillo, we continue to celebrate our anniversary through our Coffee Breaks. During these videos, our employees share their stories throughout their careers at Grupo Hermosillo, whether in our construction projects or other areas within the company.
For this edition, we share the Coffee Breaks from our regional office in Mexicali, Baja California. Our history in this city began in 1963 under the name Ramos y Hermosillo. Later, with the partnership of our founders Víctor Hermosillo, Miguel Ávila, and Leopoldo De La Maza, it evolved into Hermosillo y Asociados Arquitectos S.C., eventually becoming Grupo Hermosillo, as we know it today.
Since our beginnings, every member of the Hermosillo family team has played an essential role in the strength of our company in the construction industry. They are the ones who live our values day to day and strive tirelessly to uphold them. Currently, more than 215 collaborators are working in our Mexicali offices. Discover more about some of their stories in the following videos:
At these Coffee Breaks, it becomes evident how the principles established by our founders have endured for six decades. They have significantly influenced each of our projects and teams, leaving a profound mark on the design and construction industry.
In the upcoming Coffee Breaks, we will share the stories of our founding partners, so don't miss out! Stay updated by subscribing to our newsletter.
We celebrate 60 years filled with learning, achievements, and stories.