At Grupo Hermosillo, we commemorate six decades of hard work, continuous growth, and adaptation to a constantly evolving world. Rosa León Castro, a prominent radio and television journalist, interviewed architects Víctor Hermosillo and Leopoldo De La Maza for her television program, "El Tema Está en la Mesa".
During the interview, our founding partners shared some of the most valuable lessons they have learned over 60 years of trajectory in the construction business. Keep reading to discover the keys to the success of Grupo Hermosillo, a leading company in the construction industry of Mexico.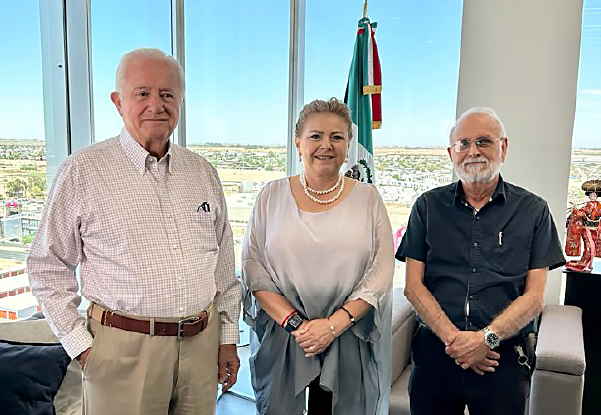 1. Our Team: The Backbone of Our Company
Since our foundation in 1963, Grupo Hermosillo has been guided by a clear principle: the importance of a strong team. Architect Hermosillo says, "We have a team that has proven it works, that knows what it's doing". This trust and dedication to hard, serious, and honest work have been the pillars sustaining the company's success. The value of each member is reflected in the excellence of the results, overcoming challenges, and achieving significant milestones.
Our team shares a unified mindset: win-win, as Architect Leopoldo De La Maza mentioned. Doing the job right from the start is how our clients, suppliers, subcontractors, and us win.
"We must play the Win-Win game." – Architect Leopoldo De La Maza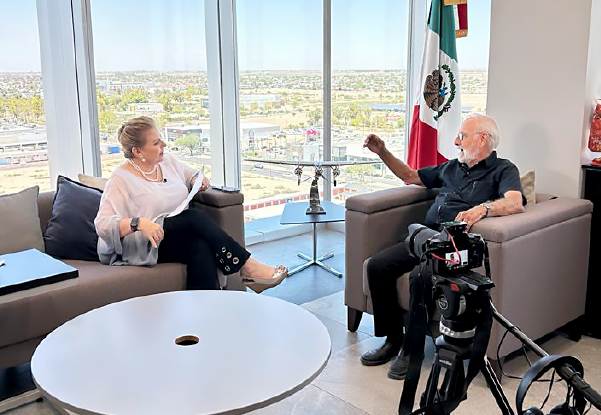 2. Growing Through Diversity of Experiences
Our journey has been challenging. We've worked with diverse clients and construction projects, each with unique needs and expectations. Instead of fearing challenges, we embrace them as opportunities to learn and improve. We've learned that resilience comes from overcoming obstacles, and each experience, even the most difficult ones, has strengthened us. For our company, each project has allowed us to grow and improve. We are grateful for all the lessons we have learned along the way.
"You learn more from life's failures than from success." – Architect Víctor Hermosillo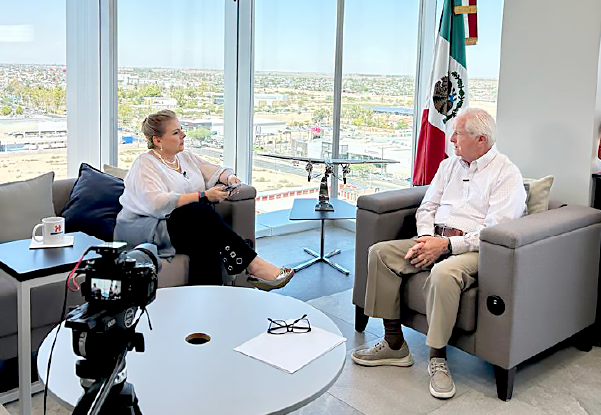 3. Adapting to Change and Embracing Innovation
If there's one thing the years have taught us, adaptation is essential to staying current and competitive. We've embraced new technologies and processes in a constantly changing world rather than resisting them. That's how we became a pioneer in the construction industry by introducing materials like drywall and equipment such as the concrete pump to local construction.
We were also the first company in the region to have an in-house computer (1978), marking a significant milestone in our journey. After this, we continue to update ourselves on the use of new technology. Additionally, incorporating artificial intelligence and the construction industry's evolution has shown us that we should embrace innovation without losing our essence. Change is an opportunity, and we're willing to make the most of it.
4. Looking to the Future: Preparing the New Generations
We have a clear goal: to reach 100 years as a leading company in the construction industry. To achieve this, our founding partners share that the key lies in preparing future generations. To transcend in time requires a long-term vision and the development of new generations.
The training of our collaborators is the most crucial factor for their continuous growth. It is essential for our company to have team members who are technical, capable, eager to learn, who uphold the company's name, and practice our values day to day.
The success of Grupo Hermosillo is not merely the outcome of constructed buildings but rather the result of values deeply rooted in teamwork, hard and honest work, long-term vision, and constant adaptation.
As we reflect upon our six decades, we are filled with awe and gratitude for the moments we shared, the challenges we overcame, and the achievements we reached. The lessons we have learned guide us into the future with determination and wisdom.
As we prepare the new generations to carry our mission forward into the next 40 years and beyond, we remember that our legacy will endure through those who embrace innovation, resilience, and a passion for doing things right.
To watch the full interview with Rosa León, click on the following videos: