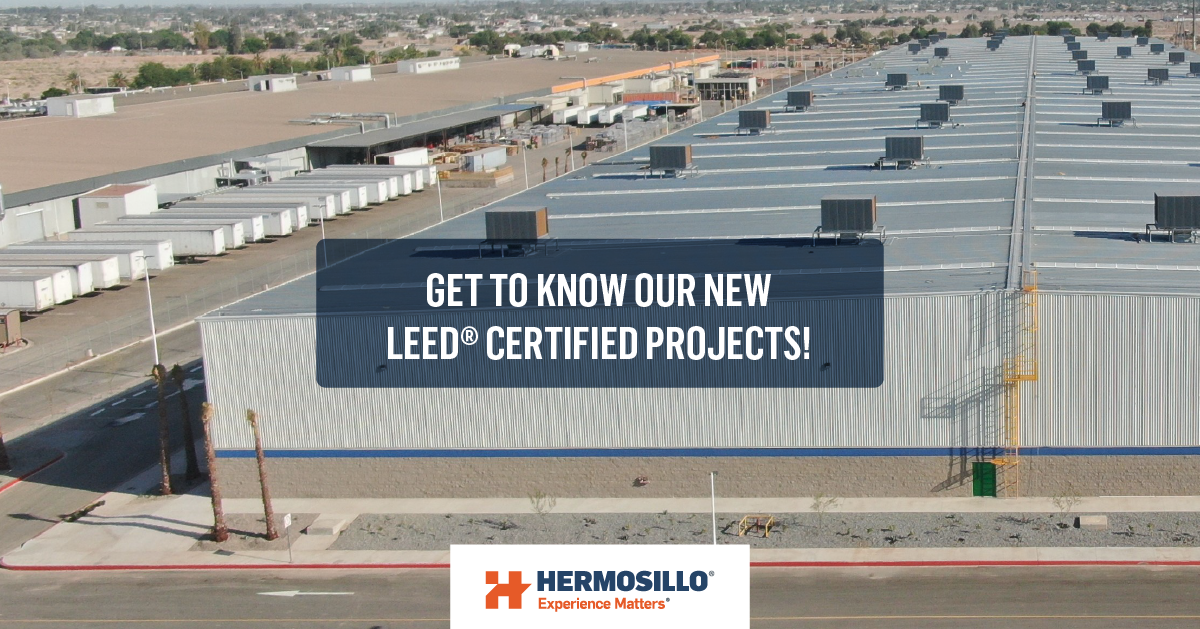 We are thrilled and proud to announce that two of our projects received international LEED® recognition from the USGBC (U.S. Green Building Council) in August. Keep reading for more details.
Speculative Project Progreso III Building: LEED® Certification
Collaborating with the Developer IGS Industrial, Hermosillo developed and constructed Project Progreso III, which has achieved the LEED® BD+C: Core and Shell v4 certification. The certification was accomplished with our valuable client, Grupo IGS, and their LEED® consultant, Three. This achievement reflects the collaboration and commitment to sustainability from the parties involved. Some highlights of this project include the following:
Energy Savings: We achieved an 11% reduction in energy consumption, significantly lowering our environmental footprint.
Waste Management: We diverted 235 tons of waste from landfills through sustainable building practices, demonstrating our commitment to responsible waste management as a priority.
Water Savings: We implemented efficient equipment that resulted in a 50% reduction in water consumption on the project, including an impressive 60% water savings in outdoor areas.
LED Lighting: The entire building is equipped with LED lighting, resulting in a 71% reduction in indoor lighting and a 46% reduction in outdoor lighting, contributing to a more efficient and sustainable environment.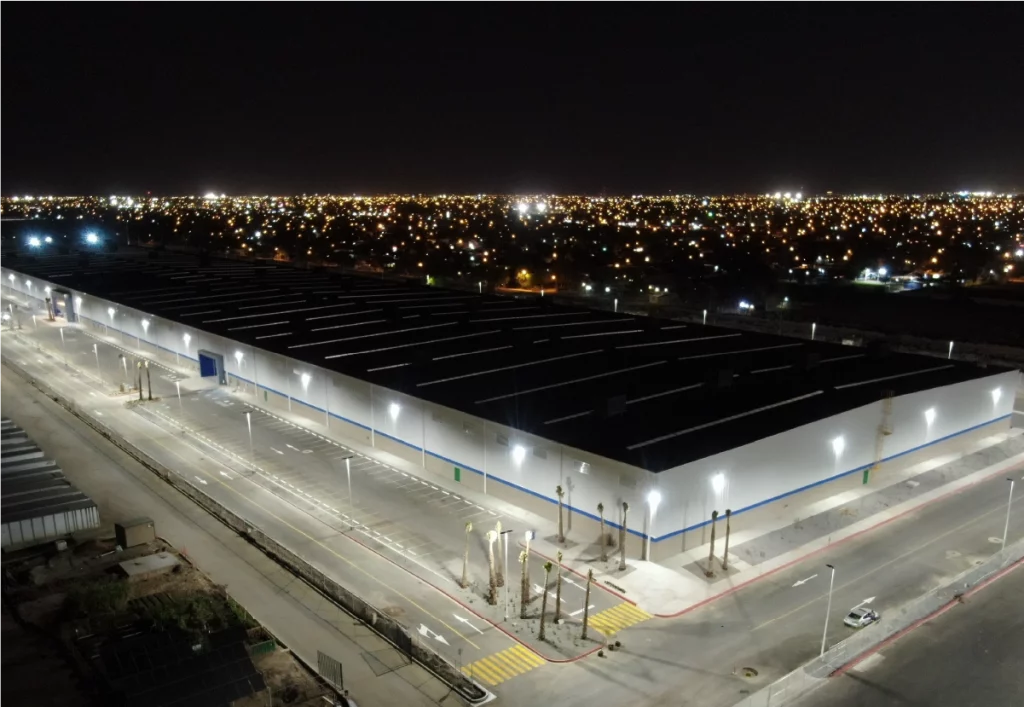 Project Terex: LEED® Gold Certification
Our BTS Terex Genie México project in Ciénega de Flores, Nuevo León, has achieved the coveted LEED® Gold certification. We obtained 65 points in the certification process, surpassing the 60 points required for LEED® Gold. This meets the contract requirements (initially aiming for Silver certification) and exceeds our client's expectations. We thank Ecosync, our environmental consultant, for contributing to this outstanding achievement. The administrative building, with an area of 550,945 sqft, features Tilt-Up concrete walls and state-of-the-art mechanical and electrical systems.
At Hermosillo, we take pride in these achievements, which confirm our dedication to sustainable construction and our ability to exceed our clients' expectations. We will continue to lead the way toward a greener and more sustainable future in the construction industry.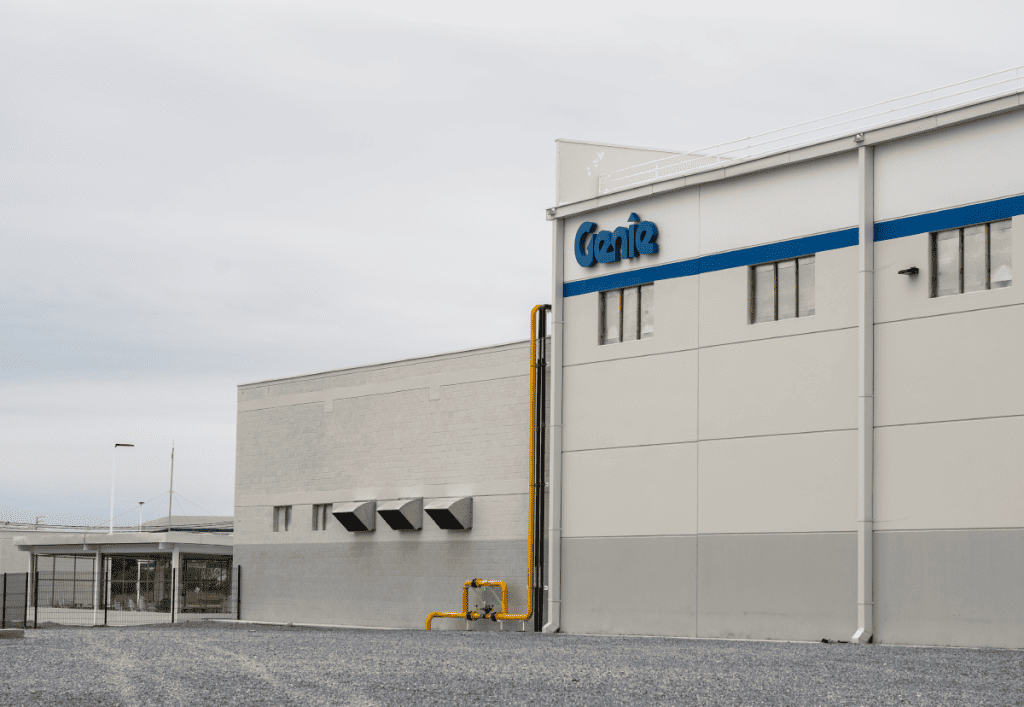 Thank you for being part of our journey towards a more sustainable future!