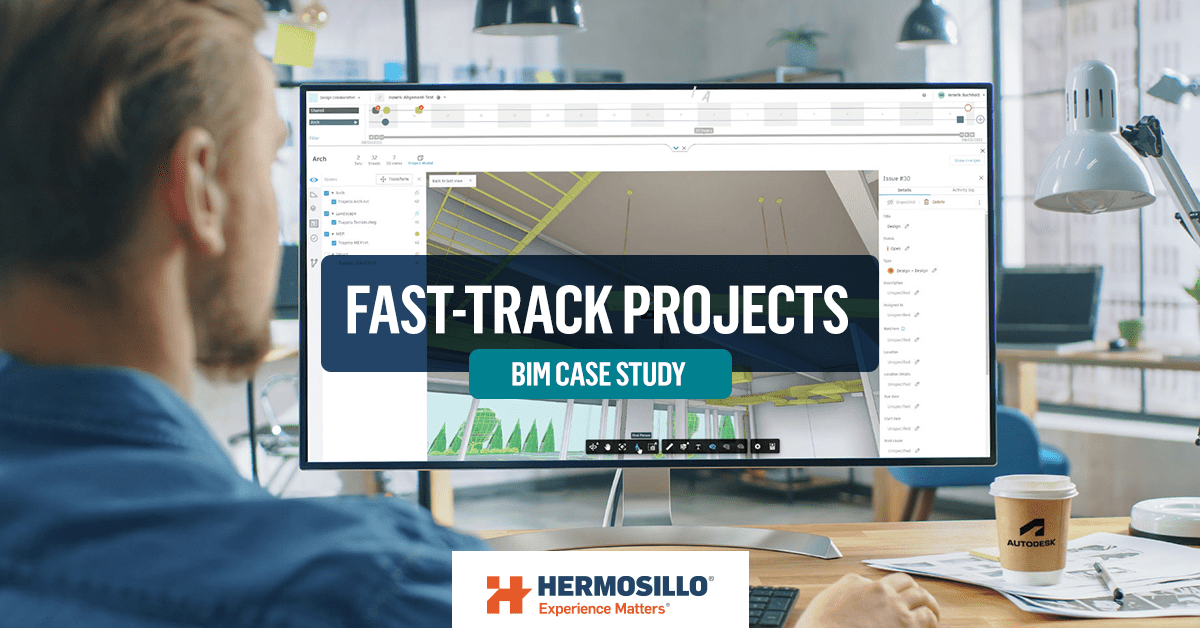 Fast-track projects require robust planning and a lot of collaborative-team work. Their purpose is to reduce the project's cycle time by overlapping the design and construction phases. So to succeed, you need a standardized workflow that's easy to understand for every person involved. There's no room for delays nor assumptions to happen.
During the pandemic many ongoing projects were affected, especially fast-track ones. Due to the high level of collaboration they require, one of the greatest challenges was to remain efficient while working remotely. Our VDC team took the lead to look for ways to improve the current workflow by implementing BIM Collaborate Pro and Revit Cloud Worksharing.
In this post, our VDC Managers Arturo and Daniela will explain how they enhanced the current workflow and how we overcame the challenges that came with mandatory social distancing.  We will describe it in 4 parts: the challenge, the goals, the solution, and the results.
Challenge: Transitioning from traditional design workflow to on-cloud
As we mentioned, in fast-track projects the construction phase starts before the design development is finished, so there's no room for slack. This requires a great amount of coordination between architects, engineers, on-site teams, and the client.
To execute those projects, our workflow consisted in developing Revit models for each discipline using central models within a local server. This way, the involved members could collaborate in the same network as the project's timeline progresses.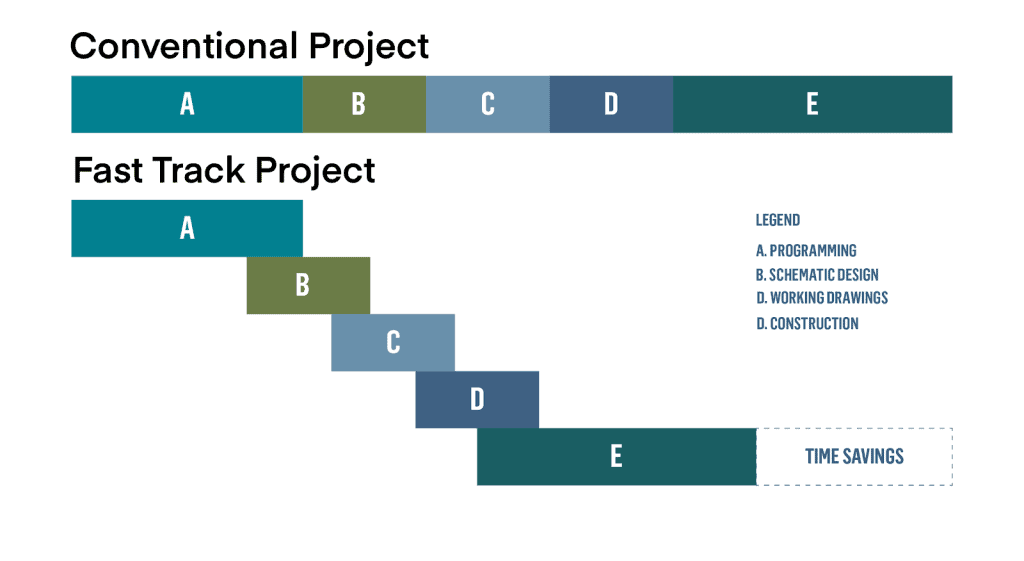 However, that strategy wasn't sustainable during the pandemic due external project members couldn't collaborate on the same model and project. So, we were only partially collaborating, and the information transfer was still slow and inefficient.
In our case, we were already using BIM 360 and Revit, but we were still in a cloud hybrid implementation phase. We already had the required software and the cloud management system, the only thing missing was accelerating our complete on-cloud deployment.
Goals
To Increase the team's productivity
Achieve a high-level collaboration
Meet the clients' requirements
Solution
Once remote work started, we implemented immediate solutions such as VPNs and remote desktops. It was very functional; however, many server connection failures existed, and the models' synching process was slow and interrupted. It resulted in an even more inefficient workflow.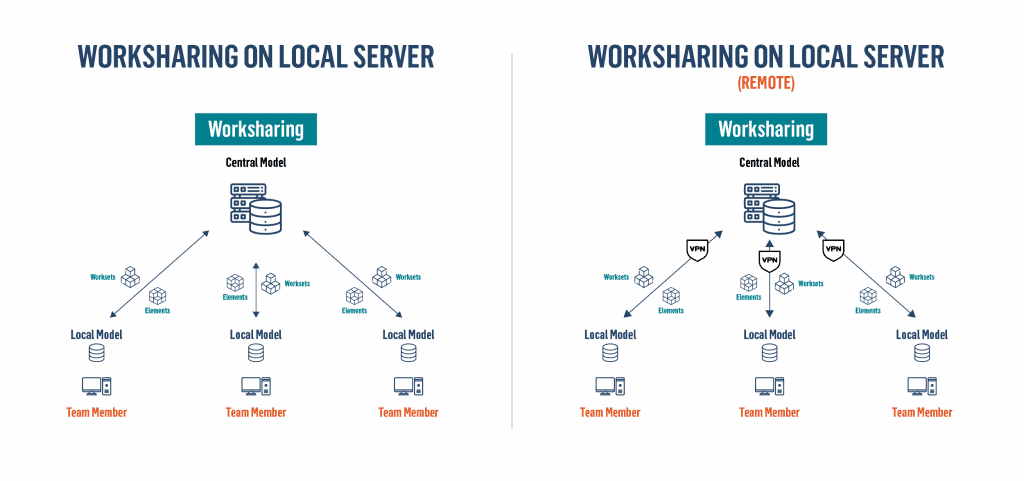 It was clear that we needed to implement a standardized on-cloud workflow for design development, where all project members, including clients, could review the most up-to-date information.
With BIM Collaborate Pro, our Architects would be able to work on Autodesk's Construction Cloud server and collaborate with all the involved project teams. Additionally, project members could edit, synchronize, and publish design information in real time, reducing communication lags, and avoiding local server failures as we initially did.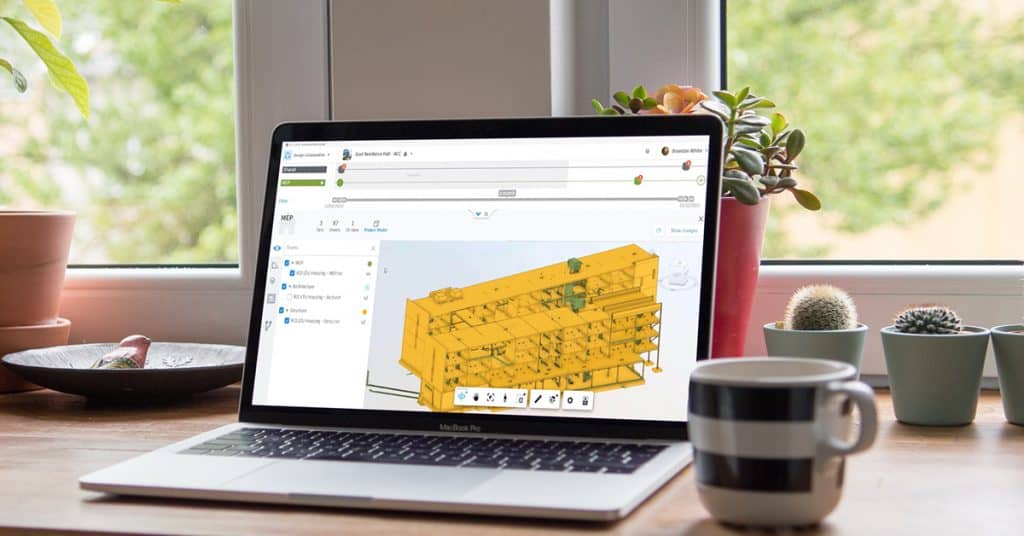 Results
Historically the AEC industry has underperformed for the past two decades, having the lowest productivity rates and investment percentages regarding digital transformation in comparison to other industries. To stay competitive as a General Contractor, digital transformation must be a priority within our processes.
As a result of implementing new technologies, we've been able to reduce communication lags, avoid local server failures, and optimize the sync process of our models by up to 50% compared to the traditional local server workflow. We also achieved a successful collaboration between teams outside our company, including clients, managing to deliver successful projects on time, on budget, and with world-class quality.