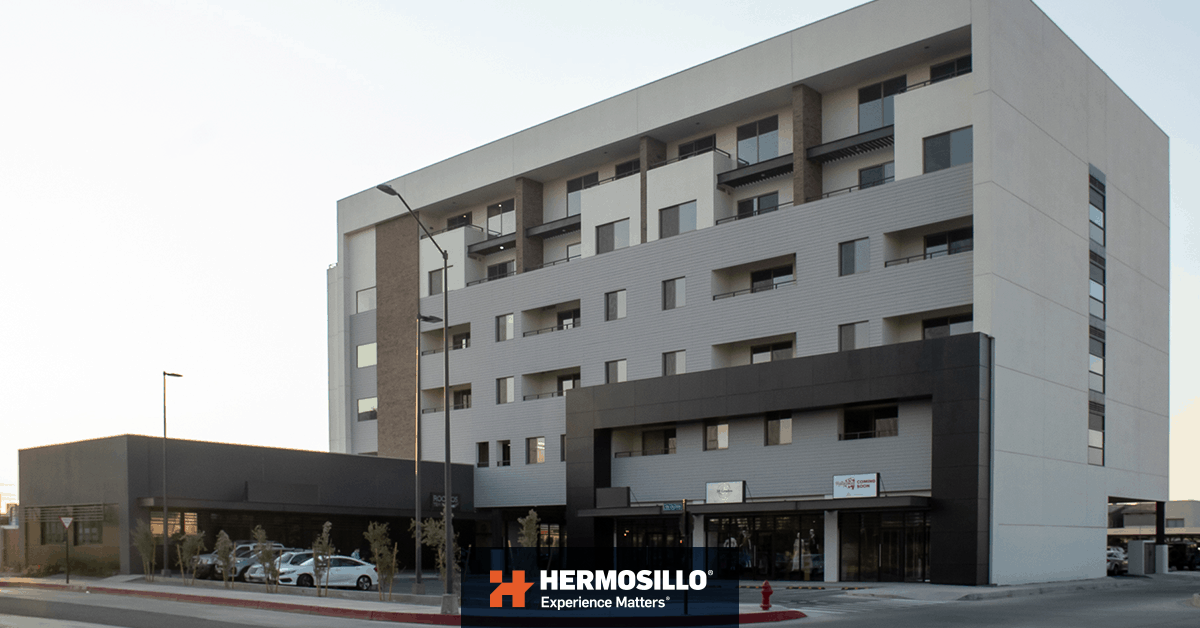 Hermosillo's experience as a builder is also noticeable in commercial and residential projects. We had the opportunity to work with Strip Mall, a group of Mexican shareholders who developed the Calzada Life complex in Mexicali.
In February 2020, we delivered the first vertical building for condominiums in the city.
Project specifications
The construction consisted of a 6-story, metal-framed building with a total area of 6,600 m2 (71,041 square feet). Condo sizes range from 85 m2 (914 square feet) to 180 m2 (1,937 square feet).
We included the facilities in each condominium for the following services: electricity, air conditioning, natural gas, detection and fire protection system, water, and drainage.
The building has a total of 42 condominiums and amenities such as a gym, game bar (roof deck), and executive rooms. Part of the ground floor was used for 5 commercial premises available for rent.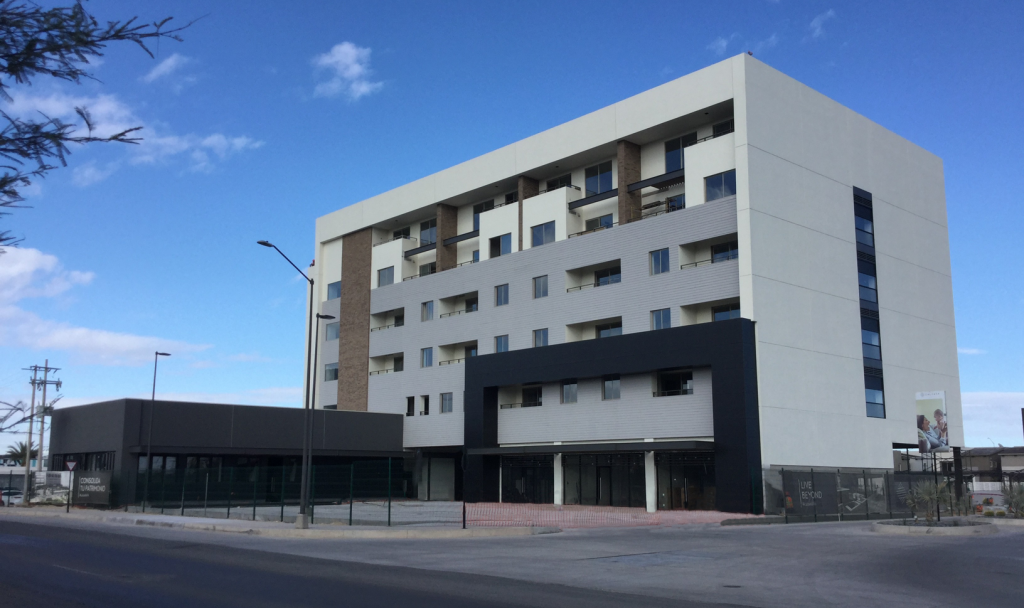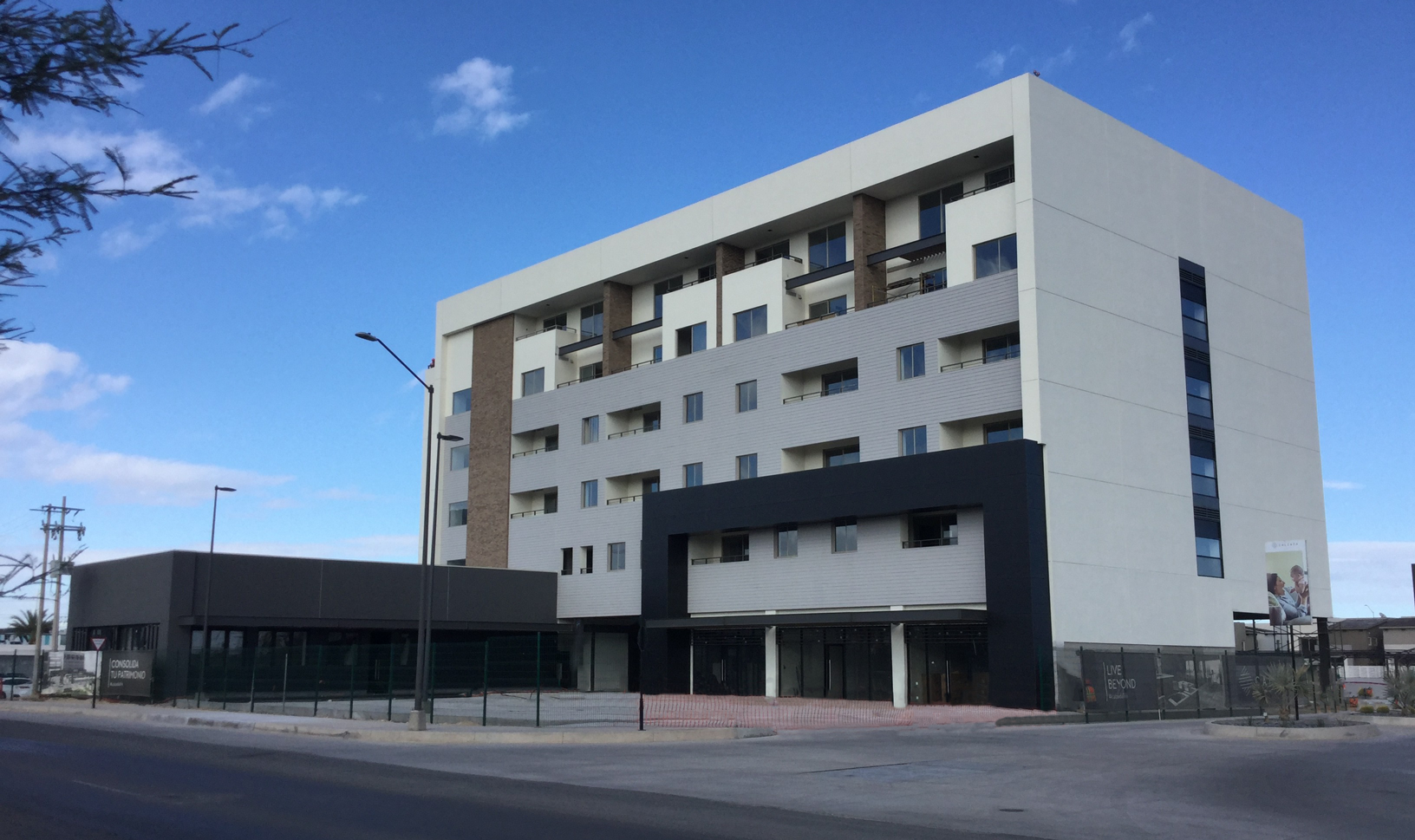 Solutions and development
One of the main challenges was the management and relationship of the different disciplines in the design phase, in order to avoid future obstructions and reduce possible conflicts and setbacks during the construction phase. We solved these challenges by working based on our prevention and quality processes. Through a "clash-detection" analysis with 3D BIM, possible obstructions in the electromechanical systems were reviewed.
We virtually identified areas of opportunity and immediately proposed the design adjustments to the client, to avoid future problems during the construction phase.
As general contractors, we execute 100% of the project, complying with local environmental regulations. We implemented the LEAN Construction methodology tools: Look-Ahead and Big Room planning, which were very useful for the coordination and execution of the project. Thanks to this, we were able to deliver the work in a timely manner.
Conclusion
We thank our client for the trust placed in Hermosillo. We are proud to be participants in the development of housing for our city, Mexicali.