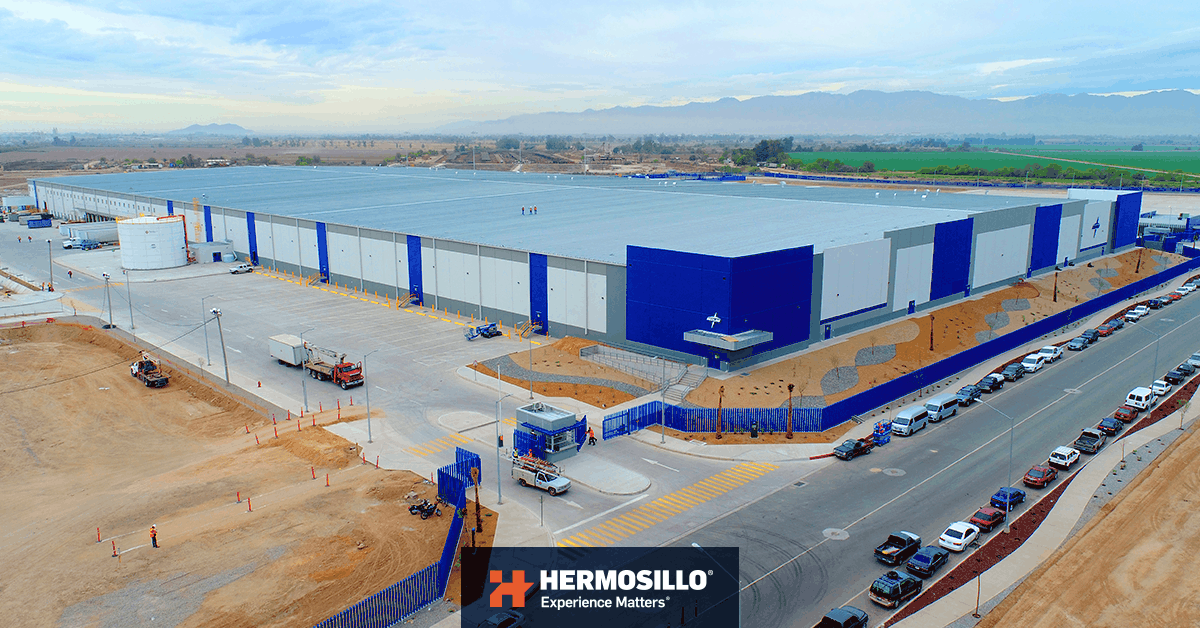 Medline Industries Inc. is the largest manufacturer and distributor of medical supplies in the healthcare industry.
The company began operations in Mexico in the city of Nuevo Laredo, in 1988. In 2017, we worked together in the design and construction of their first plant in Mexicali, Baja California, dedicated to the manufacture and assembly of medical products.
Project Specifications
The new complex consists of two floors for the SPT (Sterile Procedure Trails) division. The first one is for manufacturing, and the second is for the sterilization of medical products:
Manufacturing-assembly plant (2017-2018): Extension of 75,000 m2 (807,000 square feet), 46 platforms (19 in reception, 19 in shipment, and 7 knock-outs).
Sterilization plant (2019-2020): Extension of 13,000 m2 (139,900 square feet), 19 loading docks.
The company's goal is to strengthen the supply chain of the medical sector and to have the capacity to process Medline products and those of other companies within the region.
Solutions and Development
The manufacturing facility has ISO 8 clean rooms, in addition to 2,700 m2 for office and cafeteria. We also worked on maintenance rooms inside the main building to support the structured operation, combining IMP and plaster walls.
The sterilization plant has 15 pre-conditioning rooms, 3 sterilization chamber rooms, and 30 aeration rooms, as well as reception and shipping.
Both plants were built with tilt-up panel walls and covered with TPO-strung sheets. Also, we built low-shrinkage concrete floors in the shipping area for the sterilizer plant.
Electrical and mechanical installations included:
Electrical
HVAC
Data
SCI
Natural gas
Mechanical (ETO, ethylene oxide)
Conclusion
We are proud to work with exceptional partners that not only innovate in their sector but also contribute to the economic development of the region. Medline Industries has positioned itself as the leading company in its niche in more than 90 countries, generating more than 20 thousand jobs, and managing to effectively promote and guarantee public health.