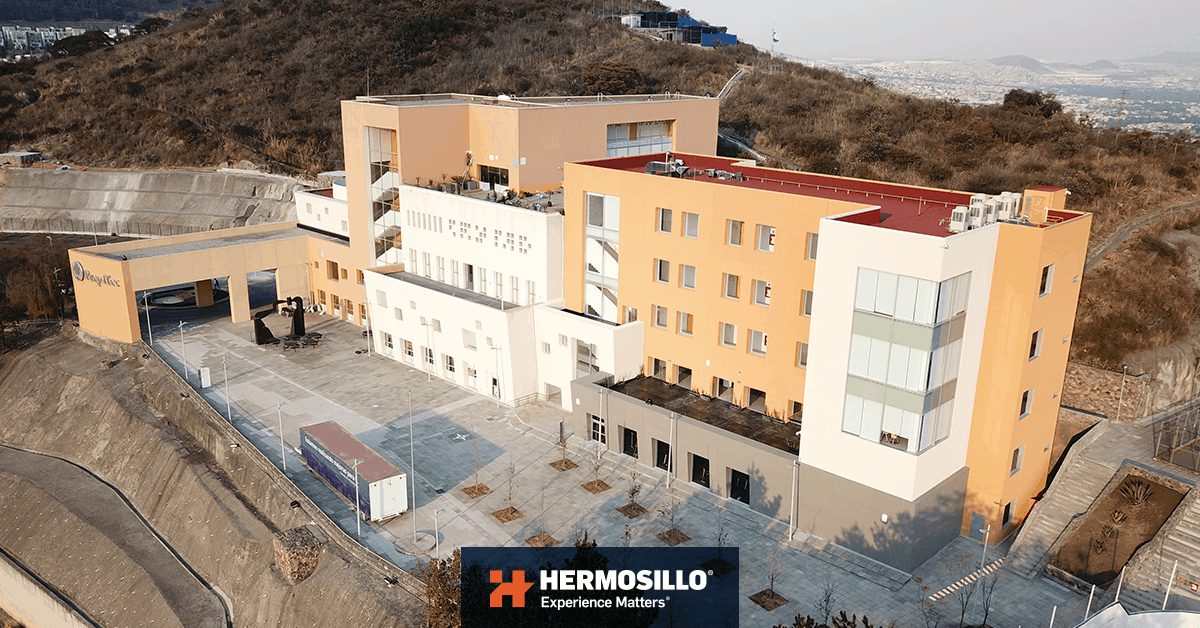 The Instituto Tecnológico y de Estudios Superiores de Monterrey (ITESM) is one of the top universities in Mexico, with campuses in several cities in the country.
Since 2016, we have had the opportunity to work on the construction of various projects for Tec de Monterrey. The expansion of the Emerald Campus of Prepa Tec is one of the most recently executed.
Project specifications for a high school construction project
The work, located in Atizapán, State of Mexico, began in January 2020, and concluded a year later. The building consisted of the design and construction of:
An educational building with 5 levels: 3,936 m2 (42,357 square feet).
87-spot parking expansion: 1,940 m2 (20,874 sq. Ft.).
Installation of all special systems, such as voice/data and internet.
Classrooms, laboratories, gymnasium, locker rooms, showers, toilets, collaborative work, and study spaces.
Medical services, multipurpose rooms, technical support rooms, electrical substations, warehouses, and parking.
Solutions and development
For the benefit of the project, our company presented Value Engineering proposals for the redesign of the building structure.
During construction, the space to maneuver was limited, since the extension was next to the pre-existing facilities. This phase required several changes in the process, which make the most of the internal distribution of the project.
The lack of space was overcome with detailed logistics to execute the works in an orderly, sequenced, and well-coordinated manner. The changes constantly made on the project were integrated into the design using BIM 360 collaboratively with the client and other team members.
Conclusion
Hermosillo thanks ITESM for the trust placed in our company to continue carrying out team projects with them. The approach to excellence that the institution constantly practices prompted us to deliver a quality project in a timely manner.
Related: Hermosillo awarded as a valuable partner with platinum certification at Tec De Monterrey