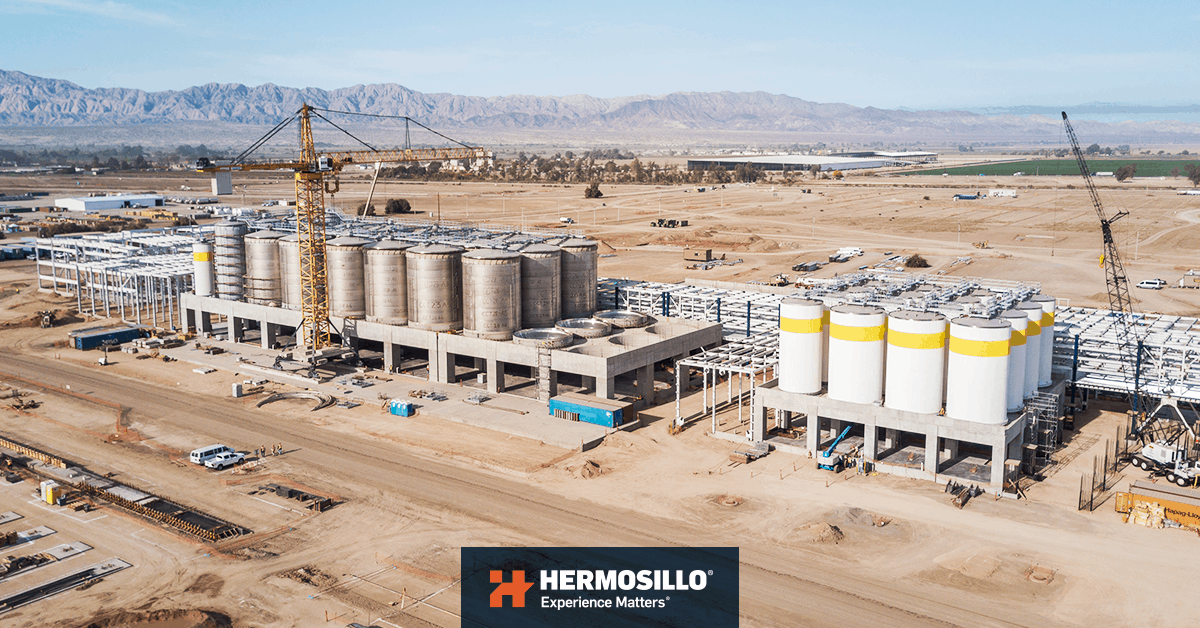 Constellation Brands, an international leader in the production and merchandising of beer, wine and liquor, deposited its trust in Hermosillo towards the construction of its second facility in Mexico, this time located at Mexicali, Baja California.
Project specifications
The scope of work during our participation in this project consisted of the construction of 3 buildings. The operation began at the end of 2016 and concluded at the beginning of 2018. The 3 buildings were:
Ziemann Building: Structure redesign and optimization. Firm foundation construction, metal structure, walls and roof sheets.
Cold Block & Hot Block: Construction of concrete foundations, columns and superstructure.
Packaging Building: Construction of foundations, retaining walls and electrical installations.
Solutions and development
With value engineering, Hermosillo proposed the structural redesign of the Ziemann building. As a result, we were able to reduce the structure's density, complying with the design bases and local construction regulations, without compromising operability or reducing the quality of the final product.
A quality control strategy was put together, prior to, during and during the delivery of the construction, searching and selecting the suppliers of materials that would meet the special requirements of our client.
The organization and supervision of the Safety and Hygiene Plan carried out by the client, required a special vision from us towards the suppliers, contractors and direct labor; in order to comply with the OSHA/STPS guidelines during the execution of the works. In turn, local regulations for environmental issues were complied with.
We had detailed coordination with all project stakeholders, both with our client and with the external supervisor, since several companies were working simultaneously on different parts of the project. Coordinating our workforce was key to success, since at the highest point of execution, there were about 400 workers collaborating on the project.
An example of the above was the continuous massive concrete casting (1,500 m3) in the Cold Block area, ensuring its quality and excellent appearance.
Conclusion
The client recognized Hermosillo on several occasions for the good management of the safety regulations of our supervisors, as well as for the work that residents and superintendents managed in the field.
The coordination of the work with the external supervisor and Constellation Brands always occurred with a treatment based on excellence in management, execution and transparency in our actions.
We appreciate the opportunity and trust that Constellation Brands has placed in us once again. This project joins others that we have developed together in multiple cities of Mexico, such as Ciudad Obregón in Sonora, and Piedras Negras in Coahuila.