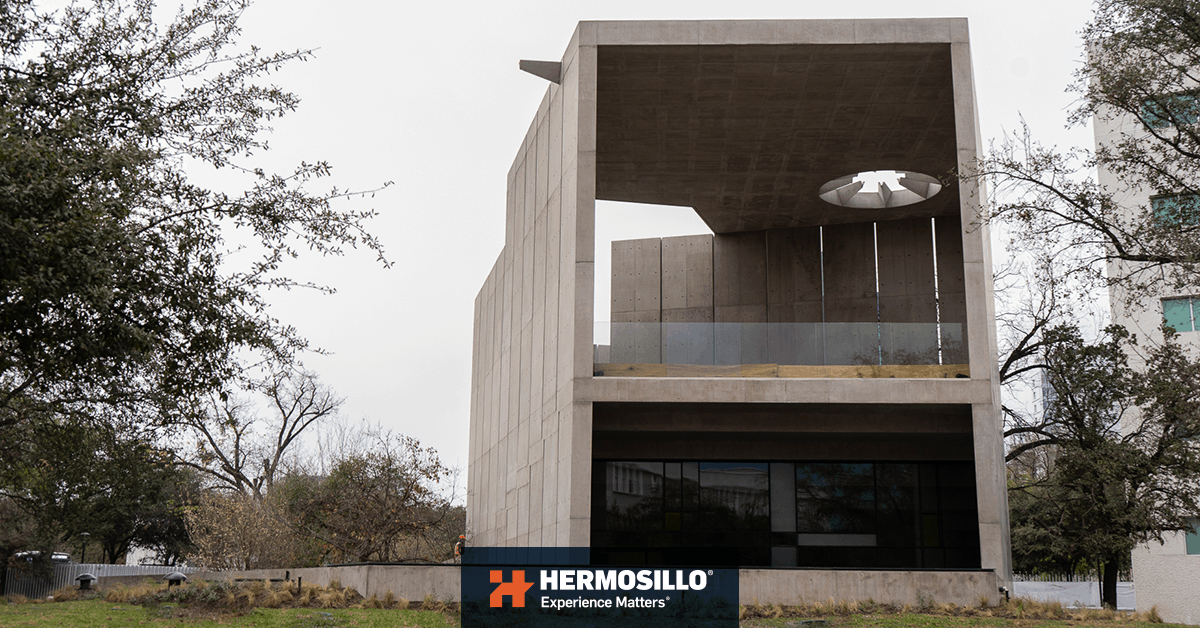 Through the years, we have had the opportunity to work with one of the most prestigious higher education schools in Mexico, ITESM. Our first job together was when we joined forces to build the Institutional and Multiple Use Gymnasium within the León campus, in 2016.
More recently, in 2021, we began with the construction of a residential complex, which has 247 rooms and is located on the Querétaro campus.
We carried out this project in 2016, within the Monterrey campus.
Higher Education Project specifications
This project consisted of the construction of a collective space that, according to the vision of TEC de Monterrey, would serve so that students could find a space of peace and serenity in their daily lives. This concept was created by the architects Alberto Kalach and Raquelt Font, in conjunction with the institution.
"Espacio de Reflexión", the name of the building, had a total construction of 596 m² and a footprint of 3,800 m². We started operations in December 2018 to deliver it by February 2020.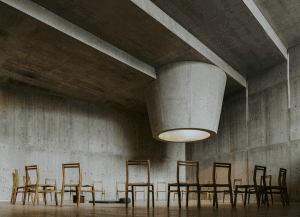 Solutions and development of a high-education construction project
The building was completely made with architectural concrete with pigmentation and an apparent finish. We used 40 cm thick load-bearing walls and slabs reinforced by beams as the only reinforcement of the building.
For this reason, the walls were a fundamental part of this project. Basically, they were the skeleton of the building. Due to their special finish, they underwent a very rigorous inspection. Our team, and ITESM's Project Management, inspected each one of them, to make sure they met the highest quality standards.
On the other hand, one of the biggest challenges that arose was the casting of a conical concrete skylight with an initial diameter of 3 m and a final diameter of 2 m and 20 cm, with a height of 2 m and 30 cm.
For the construction of the skylight, the most iconic element of Espacio de Reflexión, we worked with subcontractors and suppliers. We selected Wood brought from Finland that met the indicated properties to achieve the apparent finish required by the skylight. In turn, it was easy to assemble. The wood arrived at the site and our carpenters assembled it, to later be conical shaped and assembled with a crane.
Finally, another relevant challenge to highlight was the reduced space we had to maneuver at the time of construction. This is because we set out to alter outer space in the least. As a result, the vegetation and trees of the place were preserved.
Conclusion
We are proud to be part of projects with transcendence. Sharing the vision of our clients will always be one of the greatest satisfactions. We have achieved a collaborative synergy that drives the win-win relationship between both companies.
We hope to continue leaving a mark in the education sector in conjunction with admirable institutions, such as ITESM.
Related: Hermosillo awarded as a valuable partner with platinum certification at Tec de Monterrey