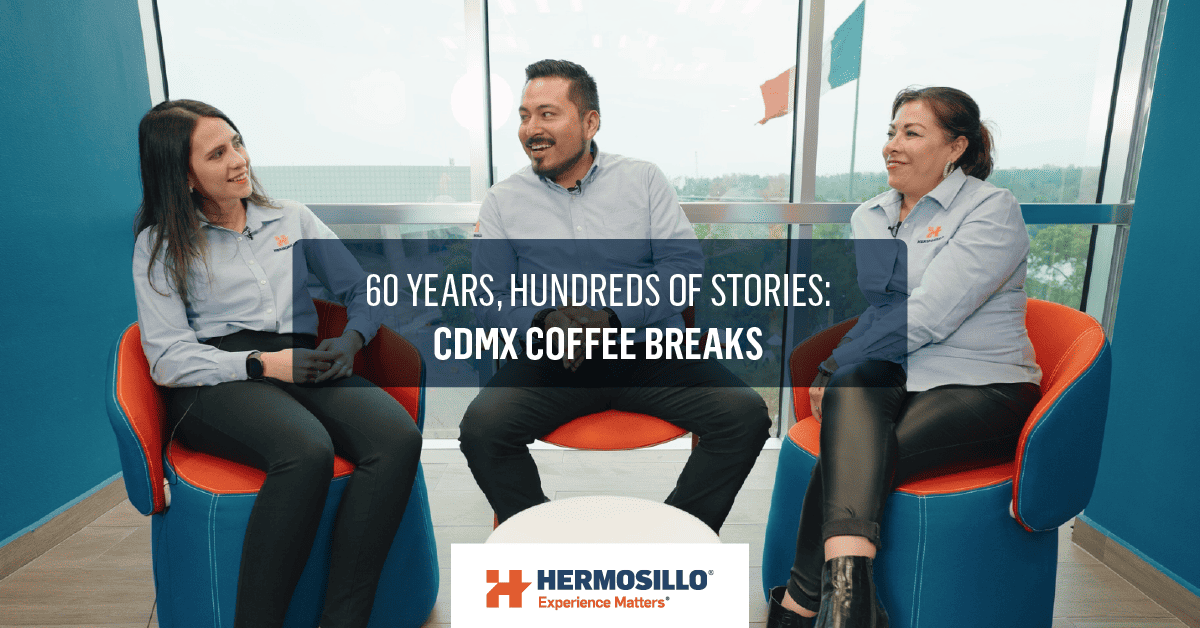 Let's celebrate our 60th anniversary together! As part of the commemorative activities for this significant milestone, we are thrilled to introduce our "Coffee Breaks." They aim to capture and share our collaborators' stories through a close-up interview. We take a look at their pride in being part of Hermosillo and their contribution towards our goal of reaching our first 100 years of trajectory.
During these "Coffee Breaks," our collaborators share their stories, memories, and lessons learned throughout the years. These conversations, filled with emotion and reflection, bring forth significant moments, challenges overcome, and achievements attained. Through these personal stories, we can appreciate the diversity of talent and experience that propels Hermosillo forward. They also allow us to meet our leaders and show how they provide value to each phase in a project's life cycle.
We interviewed collaborators from all our regional offices and departments, ensuring that every corner of our company was represented. Each life and experience are fundamental pieces of our legacy and collective history.
In this first edition, we are delighted to share the interviews we conducted with key members of our Mexico City office, which was opened in 2005 and has 127 collaborators focused on providing value to their projects.
Without a doubt, our collaborators contribute to our growth and success, leaving an indelible mark on our journey. Each one brings essential value to the company, and thanks to their leadership and excellence, we have achieved 60 years in the construction industry. Their unwavering commitment and dedication have forged the legacy of Hermosillo and will allow us to reach our first one hundred years as a company.
Your life is part of our history.
These Coffee Breaks provide a great opportunity to recognize those who have contributed to our success. Stay tuned for our upcoming editions as we share interviews from our other offices throughout Mexico!