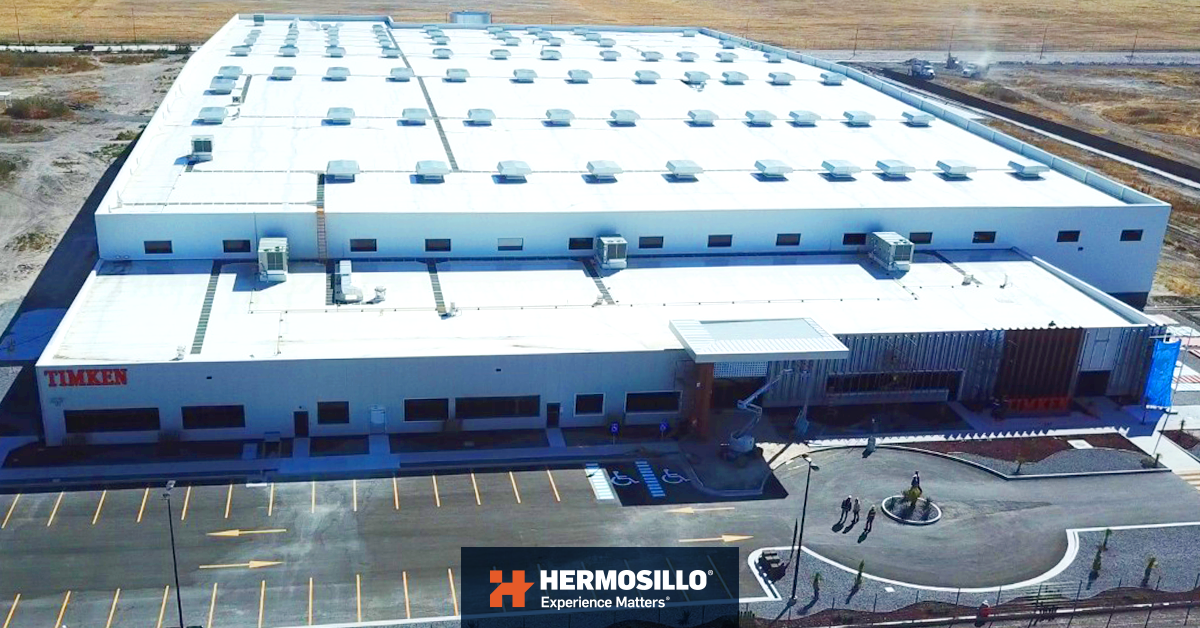 TIMKEN arrived in Latin America, located in Mexico its first manufacturing plant in the city of San José Iturbide, Guanajuato. The company is the world's second largest producer of carriage bearings for the automotive industry.
Project Specifications
The project began at the end of 2019, concluding in early 2021, with a total of 453,340 man-hours worked. The plant was designed and approved under the guidelines of the FM Global (Factory Mutual) insurance company. It is important to mention that the work has an electrical connection as Qualified User Mode certified by the Federal Electricity Commission (CFE), which brings tangible benefits in the reliability of the energy supply.
Within the special requirements, we worked a wall for 3 hours with fire resistance, using a structural block, to ensure the integrity of production and storage areas.
Additionally, our specialized team designed several pits for the assembly of production equipment and different types of furnaces.
The plant has the following facilities:
Electric
Fire alarms system
Mechanical systems

Natural gas
Compressed air
Nitrogen
Fuel Injection and return piping for mineral oil

Air conditioning, ventilation and extraction
BMS
Access control
RO water
Drinking water
Sanitary drainage
Water treatment plant
Telephony
Voice and data
CCTV
Solutions and Development
When locating the plant in the state of Guanajuato, and seeking to comply with the local requirements codes, we worked in coordination with the Environment and Territorial Planning Secretary (SMAOT by its acronym in spanish), to recycle all the cardboard, wood, and metal that was produced during the construction process. All waste was disposed of in the corresponding sanitary landfill. We also built an industrial water treatment plant for the correct treatment of the mineral oil used in the production process.
Due to the development of the work during times of pandemic, the use of technological tools was optimized for follow-up meetings with our client and the Design and Construction team. At the same time, various processes were worked under the "LEAN Construction" methodology; and the installation plans were modeled for the heights coordination in the different disciplines.
Always seeking the safety of the entire team that participated during the construction phase, strict internal anti COVID-19 protocols were followed, which caused a minimum of infections during the project, fully protecting our collaborators and subcontractors.
Conclusion
We are grateful to Timken Company for the opportunity and trust placed in our company to work as a team on its first manufacturing plant in Mexico.