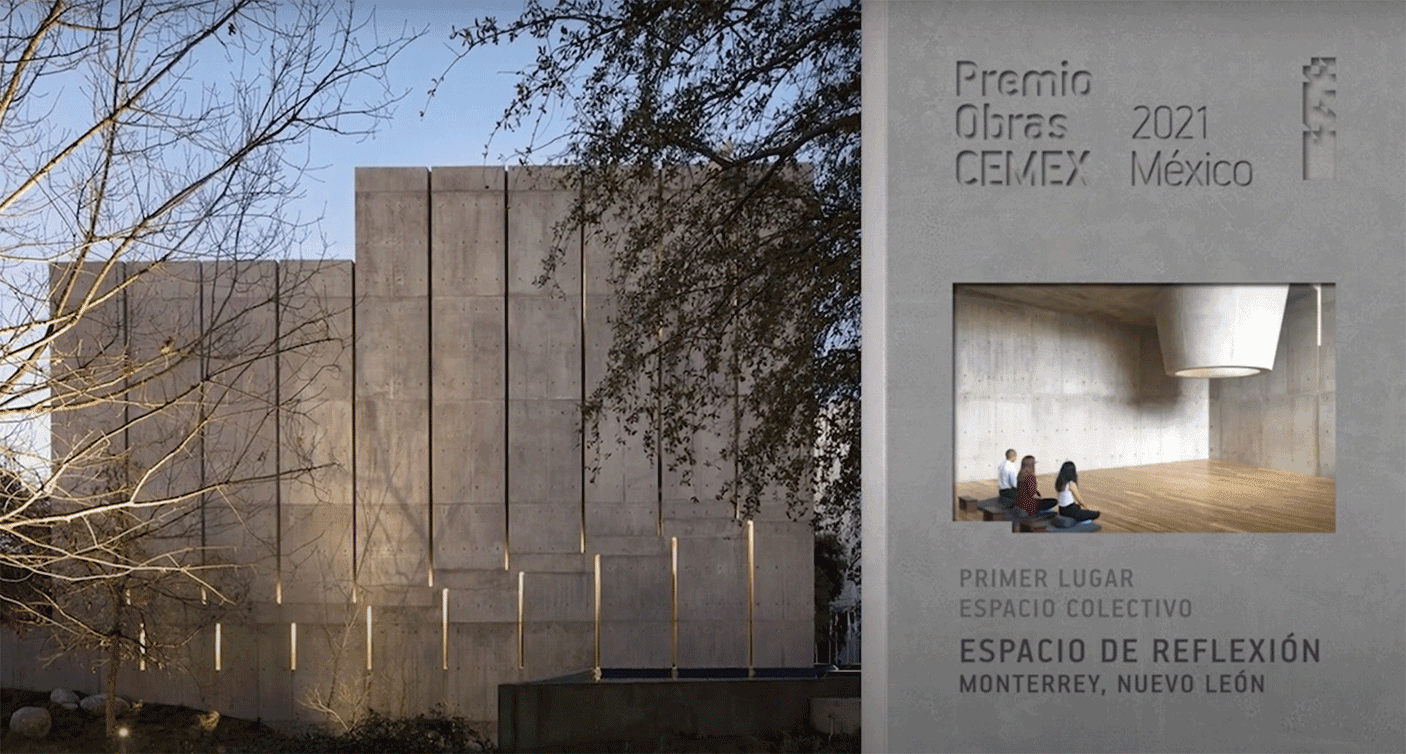 We are pleased to announce that Espacio de Reflexión has been awarded first place in the Cemex Building Award in the Collective Spaces category.
The project, delivered by Hermosillo in 2020, is located inside Tec de Monterrey facilities at its headquarters campus. It has 596 square meters of construction and a 3,800 square meters footprint.
Espacio de Reflexión was designed and built with the vision of Tec de Monterrey in mind: an area for students to find a space of peace and serenity in their daily lives. The concept was made by the architects Alberto Kalach and Raquel Font, in conjunction with the Institution.
"This ecumenical chapel is conceived as a collective space for meditation and relaxation to contemplate the environment that surrounds it. Designed for the community of the TEC de Monterrey Campus Monterrey, the project evokes feelings of silence, reflection, stillness, and rest. From two levels that go from a semi-basement to different floors with patios, frames, and terraces that allow the outside to enter the enclosure. The serenity of the architecture fosters a series of experiences between light, water, concrete, and wood. " Cemex Building Award México
The building was made entirely of pigmented architectural concrete and an apparent finish. The construction frame was made up of load-bearing walls and reinforced slabs, highly inspected to meet the highest quality standards.
The Cemex Building Award is an initiative of the Mexican company, which is held annually in order to distinguish the best global constructions and the professionals involved.
We are always proud to be part of spaces designed to transcend. We congratulate Espacio de Reflexión and Tec de Monterrey for this award, and we hope to continue contributing to the experiences of their students and collaborators through works that represent the vision of their Institution.