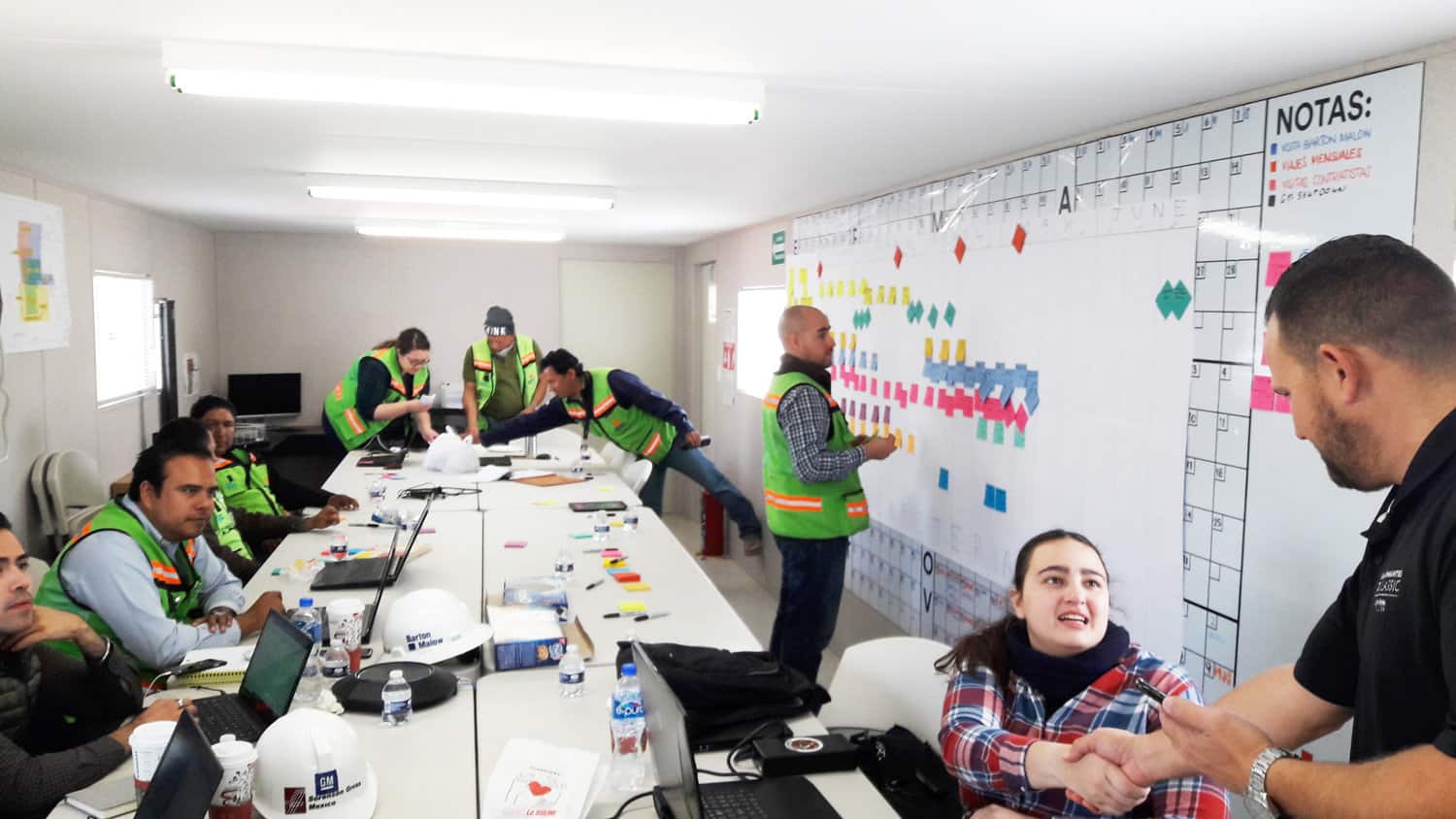 Hermosillo always strives to complete every project on time, on budget and with superior quality, as agreed to in every contract.
We understand that the key to reducing construction-related risks and achieving our agreed milestones is the proper and constant planning/scheduling of the project.
At the beginning of 2017, Hermosillo began, in a disciplined manner, the implementation of specific tools to build a Lean Construction culture into our project management system.
So far, 12 projects in 2017 (for clients such as Flex N Gate, Truper, Fisher & Paykell and Prime Wheel) have been developed using a Lean Construction approach.
Hermosillo's on-site staff was trained to deploy the following tools:
Target Value Delivery. Planning to coordinate design, corporate purchasing and on-site staff – aligning schedules and budgets for all.
Layout. Generating layouts to visually distinguish areas of storage, workshops, and more, in order to achieve better space coordination.
Work Control Board. Establishing a highly visible wall or space where the information of interest is published and communicated, along with safety and quality issues.
5's. Fulfilling the criteria of classification, order and debugging work space on site and in the office.
Gemba walks. Implementing routes led by the site managers around their constructions and applying waste-identification methodologies.
As part of this implementation, initiatives were undertaken to train our employees, map and improve our documented processes, and generate new reporting tools to monitor progress and identify improvement areas.
Our goal is to be a 100% LEAN on every project, optimizing our culture, and as part of Hermosillo's way of delivering solutions and complying with agreed milestones.