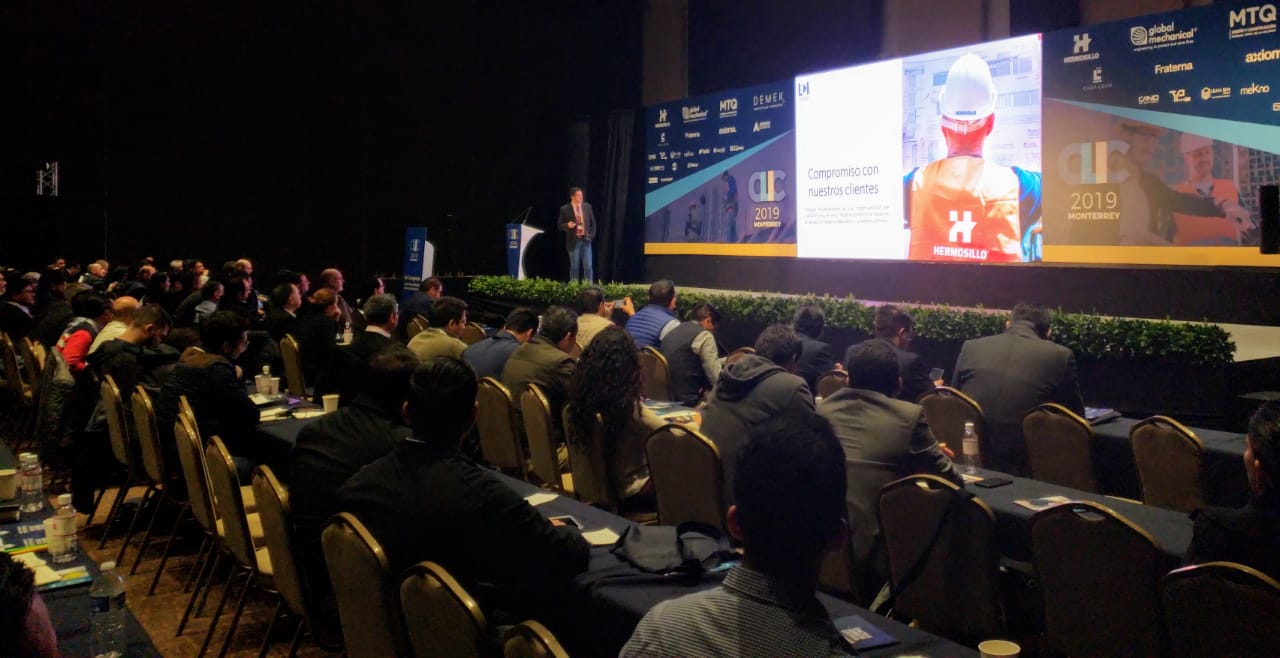 The first national Lean Construction symposium (CLIC 2019) was held at Monterrey, MX, on November 11, 12, and 13. Hermosillo proudly participated not only as a golden sponsor but as a speaker. We had the opportunity to proudly expose our Lean Construction journey as a company, through the years.
We were thrilled to receive the founding academics of the Lean Construction study stream. Gleen Ballard,  from the University of California at Berkeley; Lauri Koskela, from the University of Huddersfield in Manchester UK; and Luis Fernando Alarcón from the Catholic University of Chile.  


They were the founders of the IGLC (International Group for Lean Construction) and the LCI (Lean Construction Institute) in the United States!
We also hosted a dinner reception for customers and allies within the industry. Our CEO, Architect Pablo Álvarez welcomed guests from Coppel, Liverpool, Procter & Gamble, Bovis, Fraterna, Koinox, Mekno, SSOE, CEMEX, Axioma, Tec de Monterrey, CBRE, among others.


On the other hand, international speakers were also present. They were participations from all over the world, such as Juan Felipe Pons, from Spain; Leonardo Rischmoller, from DPR in the USA; and Pablo Orihuela, César Martínez, Santiago Ruíz and Justo Cabrera from Peru.  From the Mexican side, we had Salvador García from "Tec de Monterrey".
On behalf of Grupo Hermosillo, Architect Ulises Gutiérrez shared the successes of having a Lean Construction culture in the processes of our company. He focused on the execution of work at the Jobsite and the challenges we'll face in the future. He emphasized the importance of integrating areas like Design, Budgets, and Administration into a Lean oriented mindset. Because in order to be a Lean Construction organization as a whole, everyone should be involved. 
In addition, 20 participants from different regions of the country attended the workshops and conferences of the congress. Which, two of the workshops taught were directed by members of Hermosillo: Daniela Preciado in Kata Improvement, and Misael Beltrán in Induction to Lean Construction. Both serve as internal Lean consultants in Hermosillo.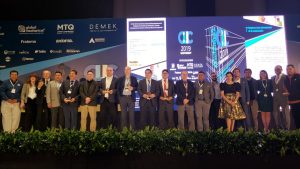 This was all possible thanks to the collaboration of the organizing committee, under the general coordination of César Valdez, Risk Management Manager.
Ultimately, there was a total attendance of 262 participants, from different cities of the Republic (Monterrey, Mexicali, Guadalajara, Chihuahua, CDMX, Querétaro, and Veracruz, among others), representing more than 50 companies, 20 of them as sponsors.
The first CLIC Congress of Lean Construction was a total success in which Hermosillo served as a key piece, both for its organization and for the dissemination of the Lean culture throughout the industry. We look forward to the second edition!