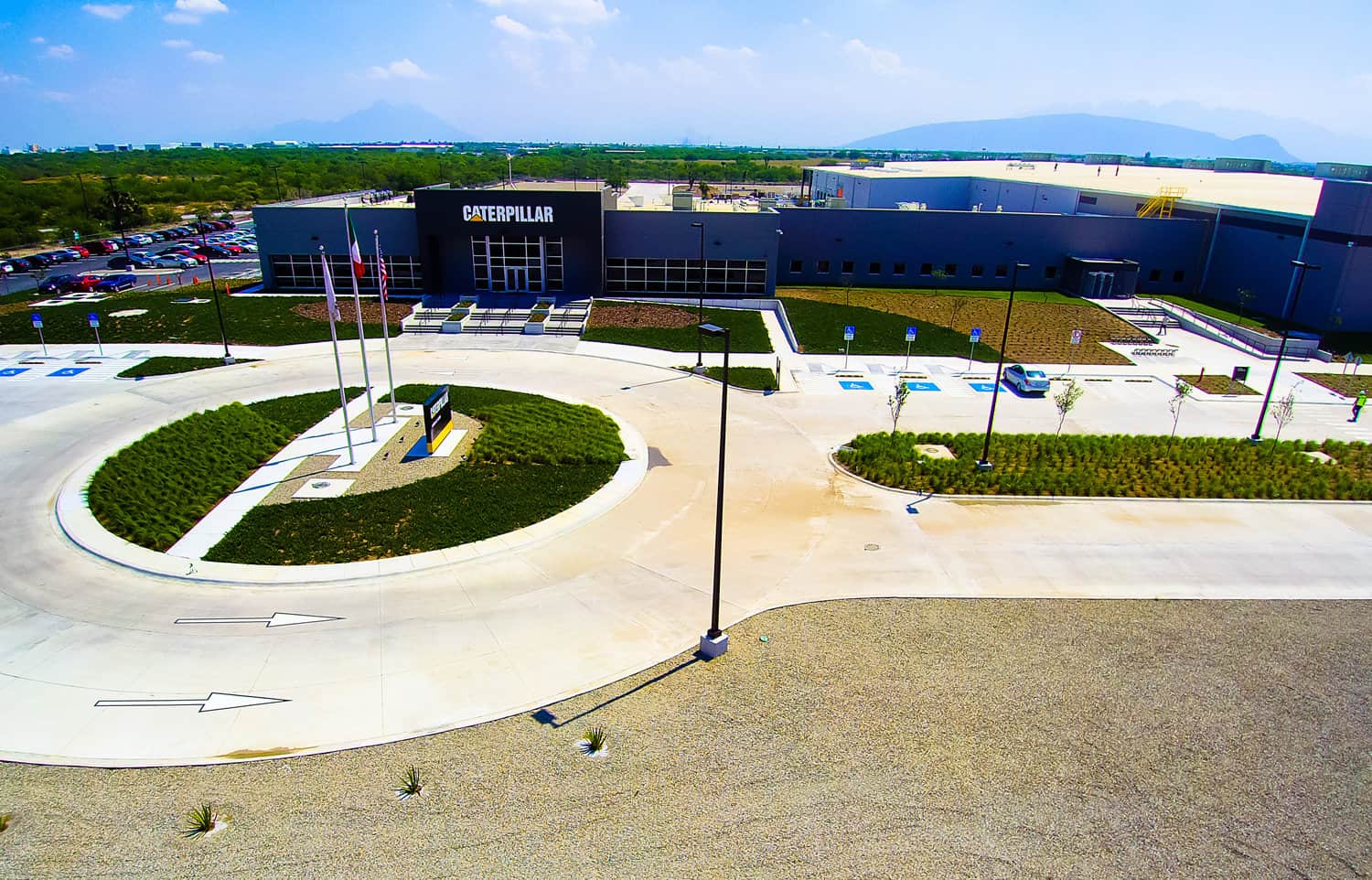 Caterpillar is the world's leading manufacturer of construction and mining equipment, diesel and natural gas engines, industrial gas turbines and diesel-electric locomotives.
Hermosillo was assigned by Caterpillar to design/build their new "Valve and Gear Pumps" facility with an area of 35,667 m2 (383,777 SF) located in Cienegas de Flores, Nuevo León.
The project had concrete insulated tilt up walls, a TPO 60 mils roof system and a fire protection system designed under Factory Mutual's (insurance underwriter's) directives. It also had major mechanical utilities systems including process wastewater, compressed air, natural gas, RO water + coolant system, cooling water, chilled water, industrial treated water and potable water.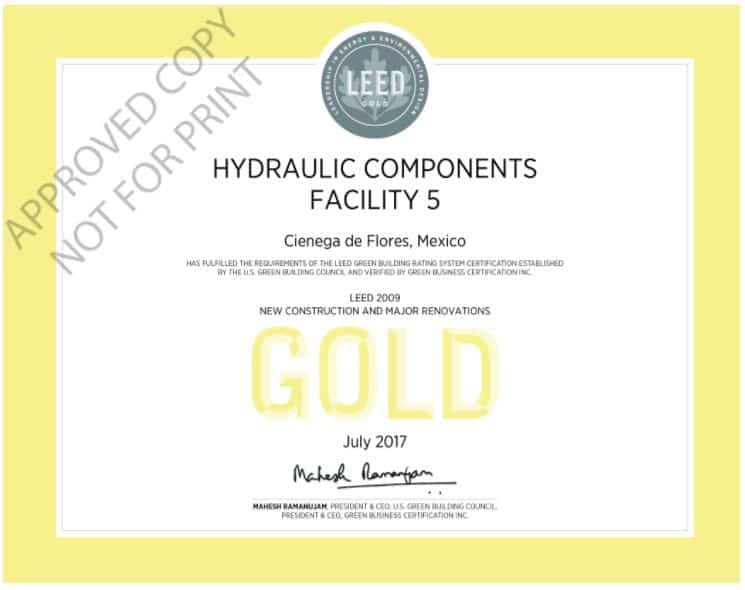 We are proud to announce this amazing facility was certified Gold based on the LEED (Leadership in Energy and Environmental Design) Green Building rating system.
Categories such as sustainable sites, water efficiency, materials and resources, indoor environmental quality, and innovation in design, were evaluated as part of the LEED Certification Review Report that acknowledged Hermosillo's high level of excellence.
Our company believes in the sustainability approach and actively seeks environmental-friendly projects, allowing our company to succeed while leaving a better world to all future generations.