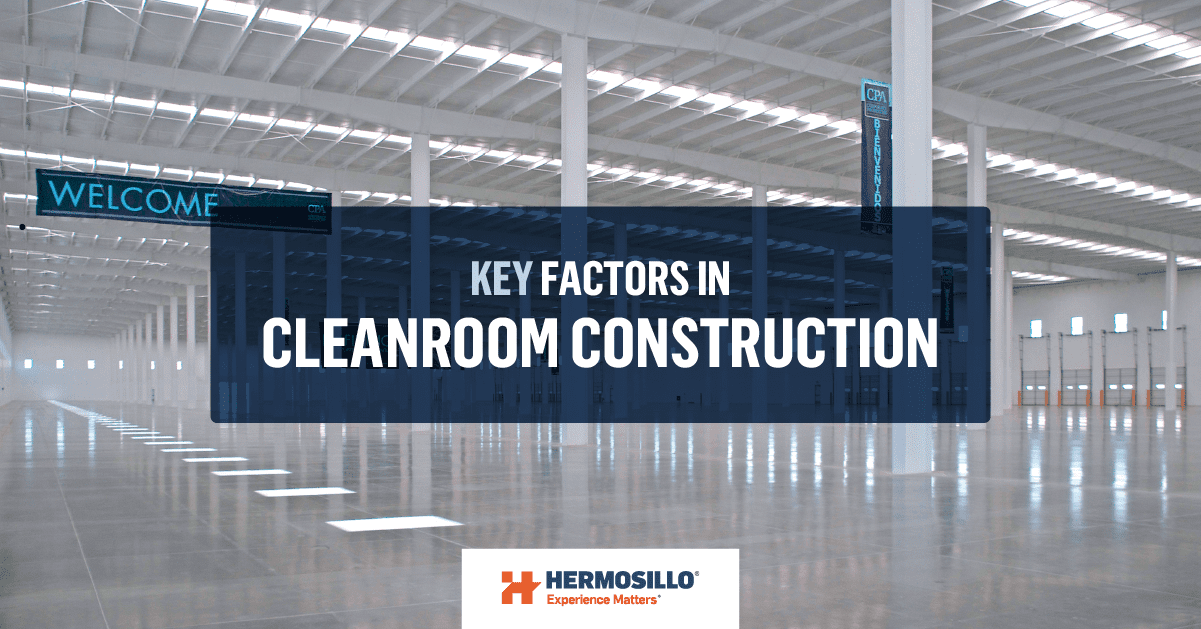 Introduction: What is a Cleanroom?
When designing and building a cleanroom, careful planning is required for every key factor in the operation. According to the International Organization for Standardization (ISO), a cleanroom is defined as a space within which the number concentration of airborne particles is controlled and classified. It is designed, constructed, and operated in a manner to control the introduction, generation, and retention of particles inside the room. Products and processes that benefit from the control of contamination include those in such industries as aerospace, microelectronics, optics, nuclear, and life sciences, like pharmaceuticals, medical devices, food, healthcare, and more.
The design and building of a cleanroom require careful consideration of its intended use, permissible particle concentration, location, manufacturing process, and cost. These spaces must have strictly controlled environmental parameters in the number of particles in the air, measured temperature and humidity, airflow, and volume of air lighting.
In this blog post, we will discuss the key factors that take place in the design and manufacture of a cleanroom, like ISO classifications, filtration, and different materials.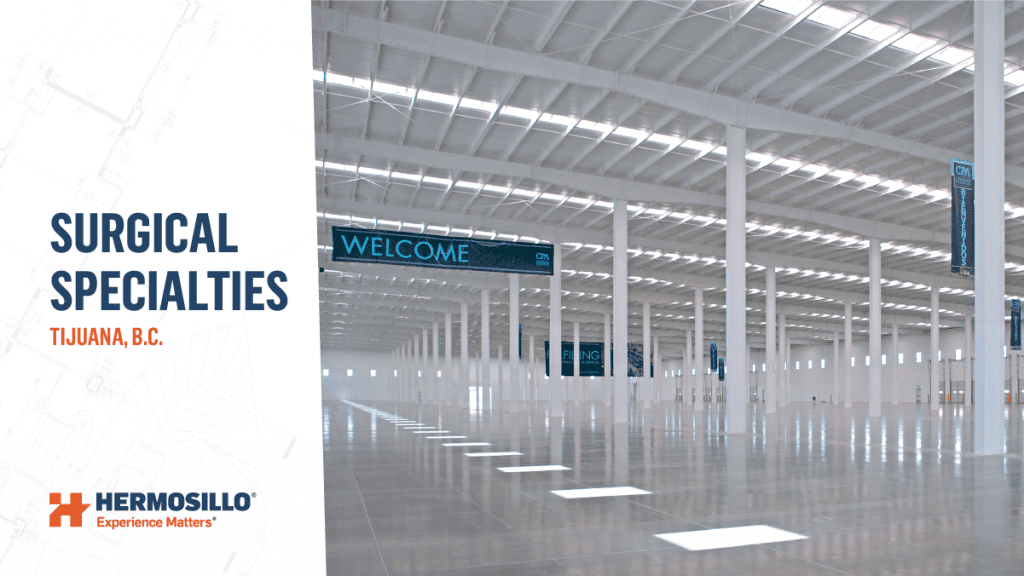 ISO Cleanroom Classifications
As you may know, cleanrooms are classified according to the cleanliness level of the air inside the controlled environment (how many particles are in the air, as well as how big those particles are). The ISO standard includes these cleanroom classes: ISO 1, ISO 2, ISO 3, ISO 4, ISO 5, ISO 6, ISO 7, ISO 8, and ISO 9.
The smaller the classification is, then the more sterile the cleanroom is, each one with different control of temperature, humidity, particles, microbes, etc. ISO 1 cleanrooms are appropriate for highly specialized tasks that require absolutely pristine conditions. Few Class 1 facilities exist throughout the world. An example of this could be the European Space Agency, which uses a Class 1 cleanroom for procedures such as examining temperature sensors destined to end up on the surface of Mars. On the other hand, ISO 7 and/or 8 cleanrooms (class 10,000 and 100,000) have a wide range of applications and are way more common. For example, they can be used for medical biology, the cosmetics industry, the food industry, the precision electronics industry, the precision machinery industry, laser color printing, and injection molding coating, just to name a few.
Filtration: The Most Important Factor
The key to success in the design and build process of a cleanroom is to consider a suitable type of filtering to control the particles in the environment inside the controlled room.
The filtration system is the most integral part of a cleanroom, since it is, essentially, what keeps the room clean. There are three types of air filters, which are:
Pre-Filters: These filter out the largest particulates in the air before they get to the HEPA or ULPA filters. By using a pre-filter you can expand the lifespan of the more expensive HEPA or ULPA filters. For optimal filtration, it is recommended to change them every other month.
HEPA (High-Efficiency Particulate Air) Filters: These are the most common ones, which can filter particles of 0.3µm or larger. If maintained properly and in the right environment, they can last up to 7 years before they have to be replaced.
ULPA (Ultra Low Particulate Air) Filters: More efficient than the HEPA filters, these are capable of removing 99.999% of contaminants larger than 0.12µm. Since they are the most expensive type of filter, regular maintenance and care is advised to keep them working properly.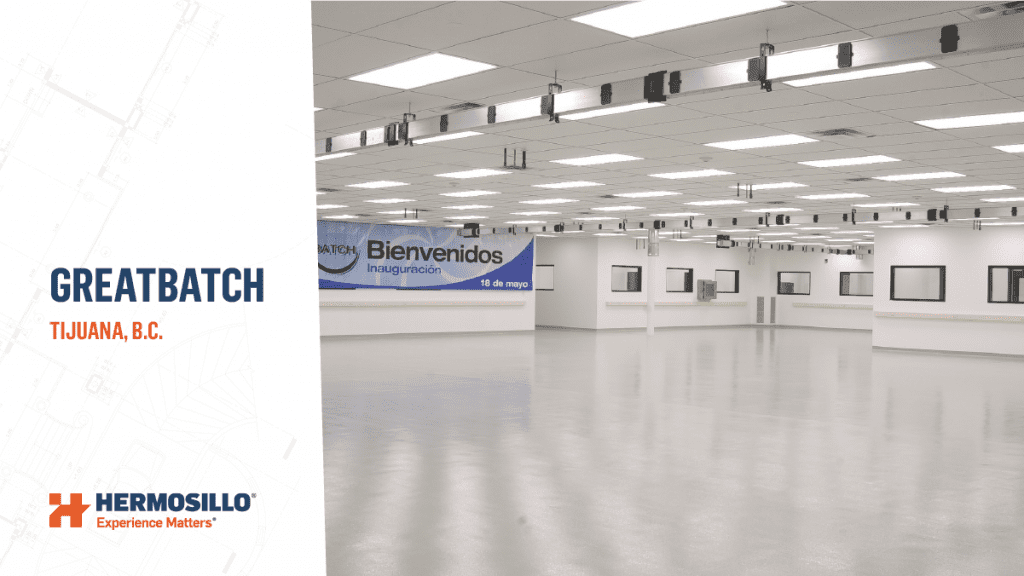 Selecting the Right Materials for Your Cleanroom
When building a cleanroom, you should use materials that are easy to clean, resistant and do not accumulate dust. It is important that the materials you use do not generate more particulate matter, create space for microorganism placement or produce static electricity. It is also advised to use light colors, like creams and whites, to keep a polished and pristine look.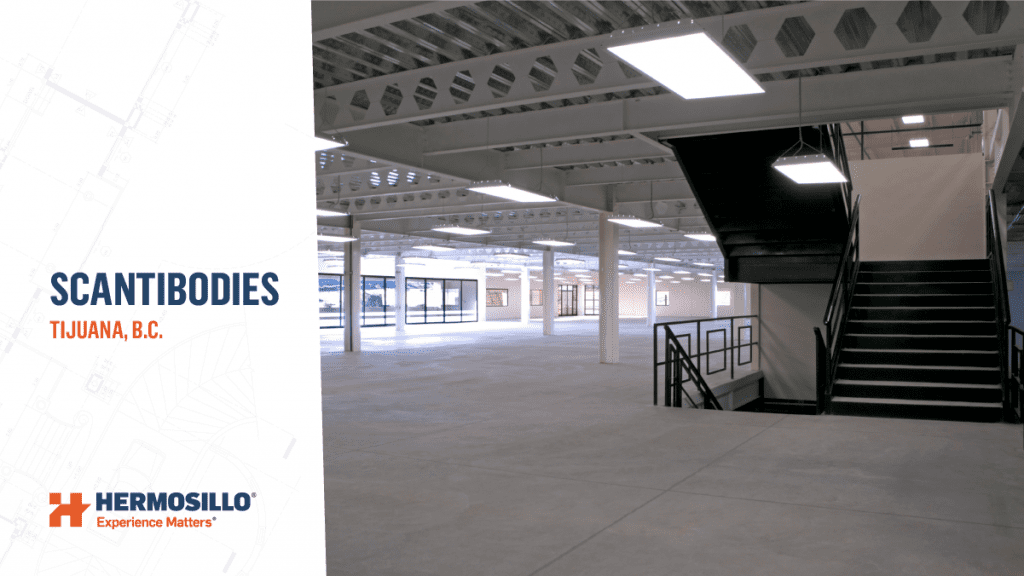 Flooring
Flooring is one of the most important aspects of a cleanroom. The selection of which floor material to employ depends on several factors. When it comes to flooring, you should consider what requirements your cleanroom has to meet and the type of traffic and wear it receives. You will need to pick the type that best fits your project, the materials you're using, and that also adds to the cleanliness of your space.
There are several materials you can install in your cleanroom, some of the most common beings:
Epoxy Resin Coating: It is ideal for rooms where water is present or high humidity is expected, like washing areas, steam outlets, etc., since they provide higher resistance and strength.
PVC Flooring: They are recommended for labs, hallways, or rooms that do not handle a high volume of traffic or movement of heavy objects. These are also easier to install and more economical than epoxy resin.
Rubber Flooring: It is one of the most durable choices, which is installed in sheets and then cold welded into place. It is also anti-static and easy to maintain.
Vinyl Seamless Flooring: This is one of the easiest to clean, and it can also be used to cover walls in a smooth transition, meaning fewer crevices for contaminants to build up.
When we worked with Fisher & Paykel in the construction of their pharmaceutical manufacturing plant, we used vinyl floors to provide a smooth, flush finish to the space, leaving no cracks or crevices for the accumulation of particulate contamination. We also used accessible ceilings based on plasterboard with a vinyl finish, resistance to buckling and deformation, and vinyl paint.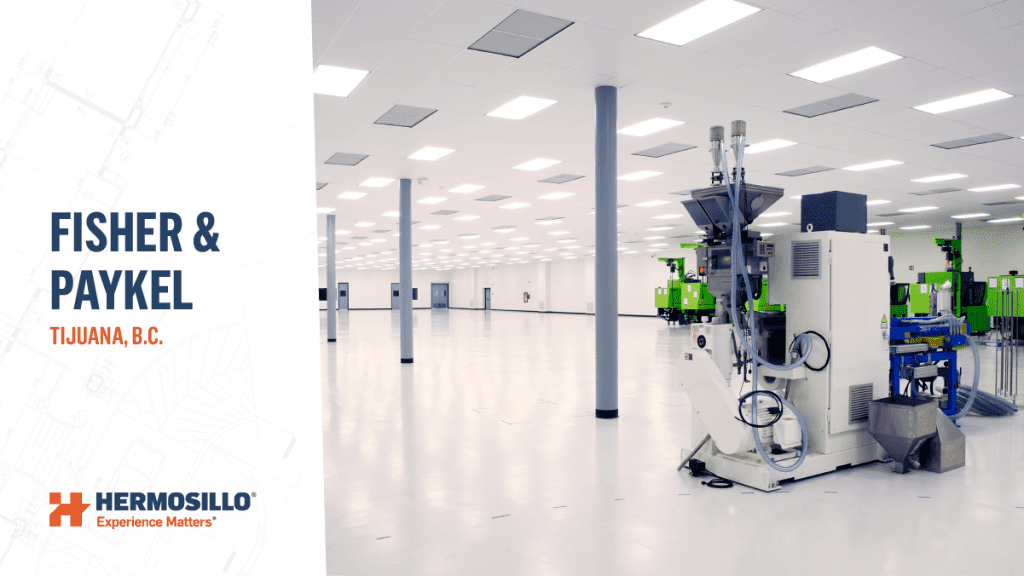 Wrapping Up
Over the years, we have built cleanrooms for a wide range of medical device manufacturers, like apnea treatment devices, pacemakers and caterers, blood handling instruments, disposable probes, and pressure gauges. As we have previously shared in our Cleanrooms Case Study, these are special projects due to the distinct set of requirements that each client presents, with very intricate and detailed labor. You can trust our team and proven frameworks to bring your project to life, but most importantly, you can trust our focus on people and deliver efficient solutions for your project.