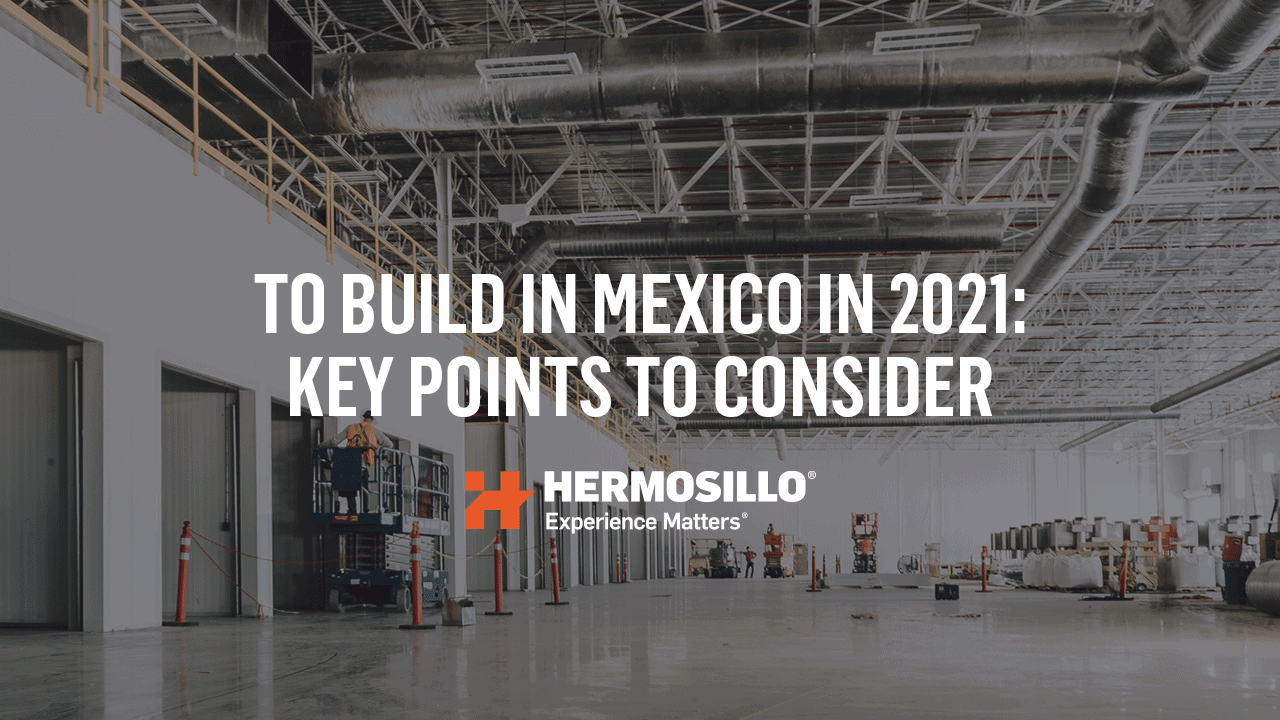 Developing a project for the first time in a foreign country is not an easy task. It's unknown territory in every aspect you can think of, from the underlying cultural differences that impact relationships to the governmental side of permits, documentation, and regulations that you have to follow. And let's not talk about logistics. To get it right, you need experience. 
Building in Mexico is different from the construction landscape in the US or Europe. That can bring uncertainty, which in our opinion, is the biggest threat to project success. Thus, inhibiting that anxiety becomes a key factor, especially on big ventures in the industrial, automotive, logistics, healthcare industry. We know the monumental effort it takes. 
So, how can you bring your project to Mexico with success? What do you need to know? What are the biggest challenges? These are the questions that we want to answer in this post. We have been building for international clients since 1963. We have gained just a little bit of experience on the matter, and we would like to share it with you. 
The main challenges of building in Mexico. 
Mexico is a complex country. Right now, the political climate is ever-changing. Which, arguably, is one of the substantial factors in deciding on investing or not. As we mentioned before, uncertainty is the enemy, and law certainty and rule of law are crucial for achieving that sense of security needed in a project. 
So, how to evaluate if it's the right time? 
First, what you need to know about Mexico, and of any other country, whatsoever, is GDP, IGAE (Global Indicator of Economic Activity), FDI (Foreign Direct Investment), and exchange rate. Those will give us a hint of the overall health of the economy. 
Free Trade Agreements are also an effective way of evaluating openness and duty. 
In particular, Mexico has a pretty open economy. It has 13 free trade agreements signed with over 50 different countries. As a result, Mexico enjoys tangible benefits such as: 
Fiscal benefits, depending on the region of construction. 

Low logistics costs and connectivity with the US infrastructure. 

Young, talented, and qualified workforce. 
On a more particular note, you need to consider how you will manage the risk. That's why you need to identify the experts in the field. The allies you build are decisive on how your project will unwrap. You need someone that helps you with risk management from beginning to end, even post project delivery. 
You also need to know the form of contracting in Mexico, meaning, types of contracts, insurance, and finance. Finally, you must understand the complete process to obtain the building license, as well as the local regulations that must be followed.
In the end, it all comes down to one thing: security. Knowing the right people, those who are experts on the matter will put your mind at ease. Choosing your General Contractor is crucial. Your GC will serve as a strategic ally that supports you on every move.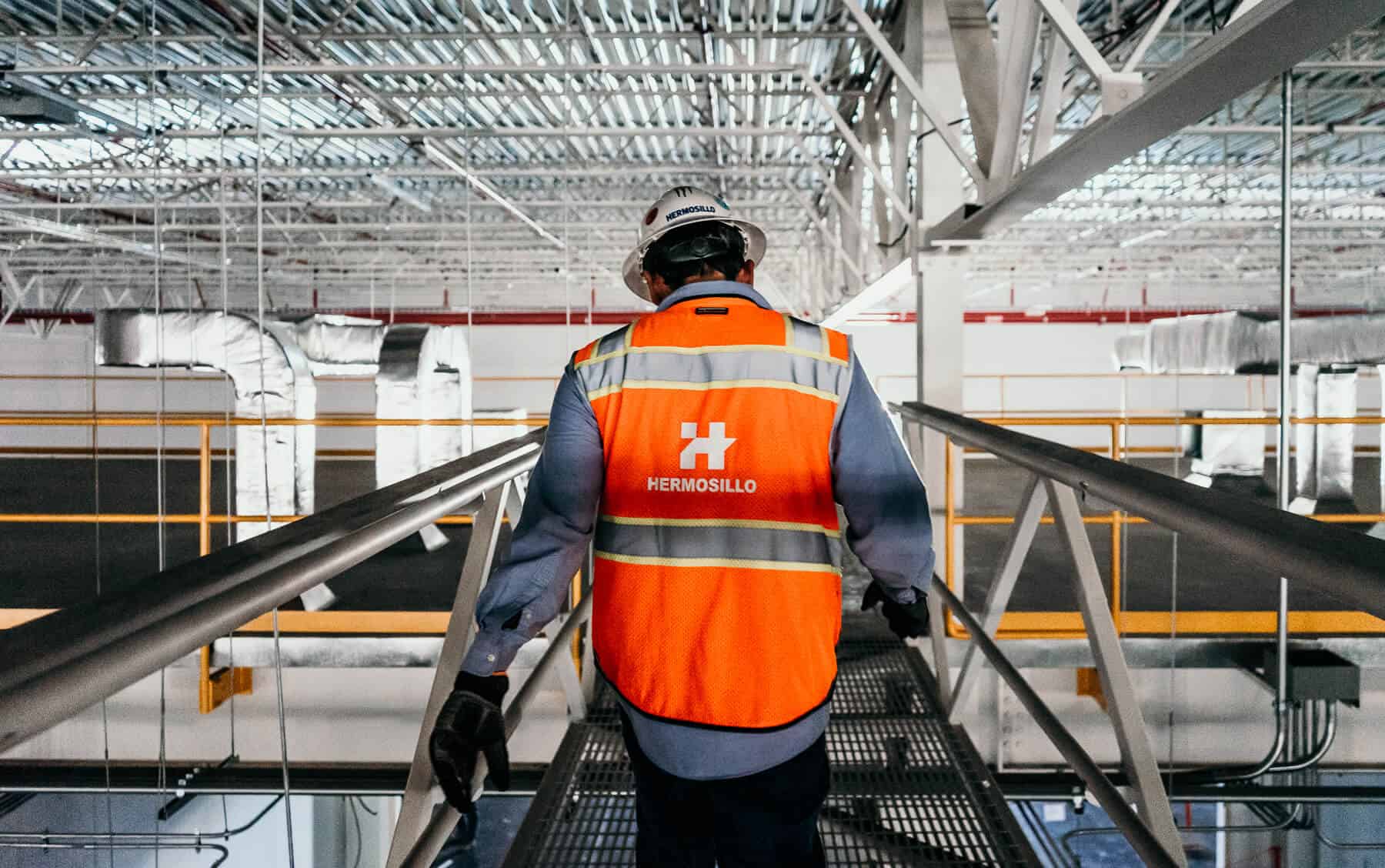 How to choose your Mexican General Contractor? 
Selecting the general contractor is the most critical decision to make early in the process. As we mentioned before, it is the ally that will advise you throughout the investment process. The contractor becomes a strategic partner and a key piece to achieving the success of the project.
Therefore, how do you make sure you choose the best contractor?
Review their proven experience in similar projects, as well as their technical ability.

You need to evaluate their financial soundness, as well as their human and system infrastructure, this will help to measure their ability to execute the project in a structured manner, ensure quality, and mitigate risk.

Dive into their safety culture to make sure that everyone involved in the project is protected.

Evaluating or selecting a construction company based on cost is outdated. You must value their process, safety culture, financial structure, and experience.   

Try to understand their way of working. Is it efficient? Does it have proven cases of delivery promptly? How involved will you be in the project? Do they have the necessary infrastructure?

Finally, we recommend evaluating construction companies based on their values, their service policy, and their project management methodology. 

As an extra tip, we suggest foreign clients to review the history of the company in Mexico. Not just its performance, but the service post project delivery. 
Building in Mexico is easy with the right GC. 
Remember, getting rid of uncertainty, will maximize your chances of success in a foreign country. You need a local expert that absorbs that risk and helps you through the entire process. Someone who knows the regulations and know the hidden intricacies (they always are) of the country you are investing in. 
Building in Mexico is difficult when you don't know the landscape, culture, and the right people. That is why we are sure your General contractor will play a sizable role. It will become your ally, the strategic partner you will need to find project success in Mexico. 
Related: Benefits of having a lean Construction certified general contractor