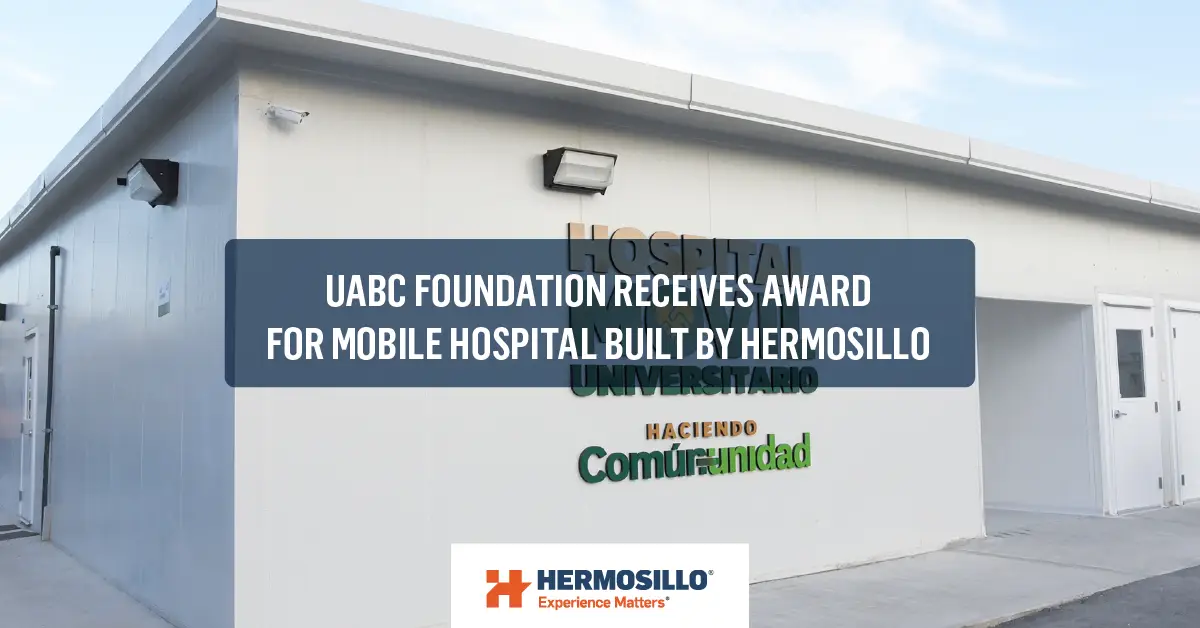 We extend our congratulations to Fundación UABC (FUABC) for being recognized by the Council for Advancement and Support of Education (CASE), in the Latin American region, for its best practices in fundraising, thanks to the project COVID-19 University Hospital. The award ceremony occurred in Cartagena, Colombia, during the CASE Latin America 2023 Congress, "Global connections that transcend borders".
We feel incredibly proud to have been part of this initiative with the UABC Foundation, working as a team with a group of businessmen and benefactors from Baja, California, supported by UABC. This project aimed to support the Ministry of Health in response to the COVID-19 health emergency in 2020. We designed, built, and equipped a mobile hospital that treated patients with this disease. It was built in just 23 days and had a capacity of 50 beds. In addition to the construction of the building, resources were allocated to the hospital's medical equipment to provide adequate care to patients affected by COVID-19.
The hospital was a magnificent project that significantly benefited our community during the pandemic. It is a great satisfaction for us to have been part of it. We hope to continue working hand in hand with FUABC to achieve more successes like this.