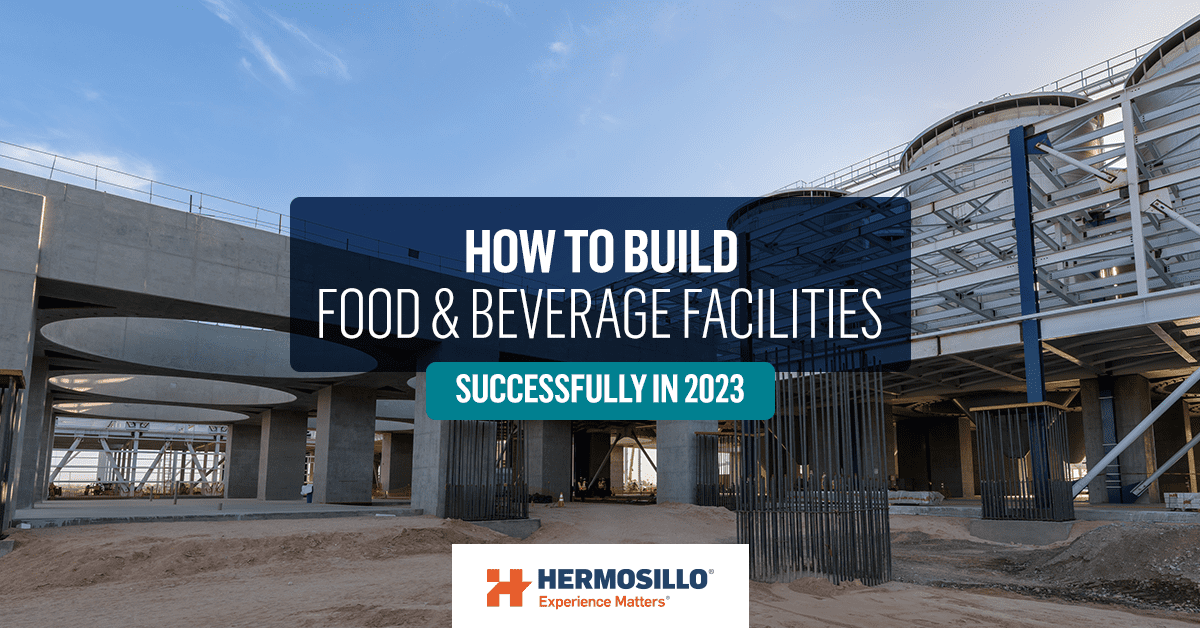 Mexico remains one of the largest and most consistent markets in the Food & Beverage industry. In 2021, Mexico's food and beverage industry's gross domestic product (GDP) hovered around 703,608 million Mexican pesos.
This trend doesn't seem to be stopping anytime soon. Manufacturers across the country are benefiting from the stability of Mexico's economy. From facility repairs and expansions to new plants, business owners are ready to invest in their manufacturing projects.
Consequently, investors are looking for the best-built and most efficient facilities. In this post, you'll learn about the challenges and opportunities contractors face to design and develop Food and Beverage facilities with success.
Overlook of the Food & Beverage Industry in Mexico
Manufacturing is Mexico's thing. It is one of the country's most significant GDP contributors and plays a substantial role in global value chains.
The situation in the Food & Beverage market is no different.
Mexico is the 3rd largest food processor in America, just behind the U.S. and Brazil, and it is estimated to be worth US$39.4 billion. According to the National Institute of Geography and Statistics (INEGI), there are 216,685 economic units in this industry, 35% of the whole manufacturing sector.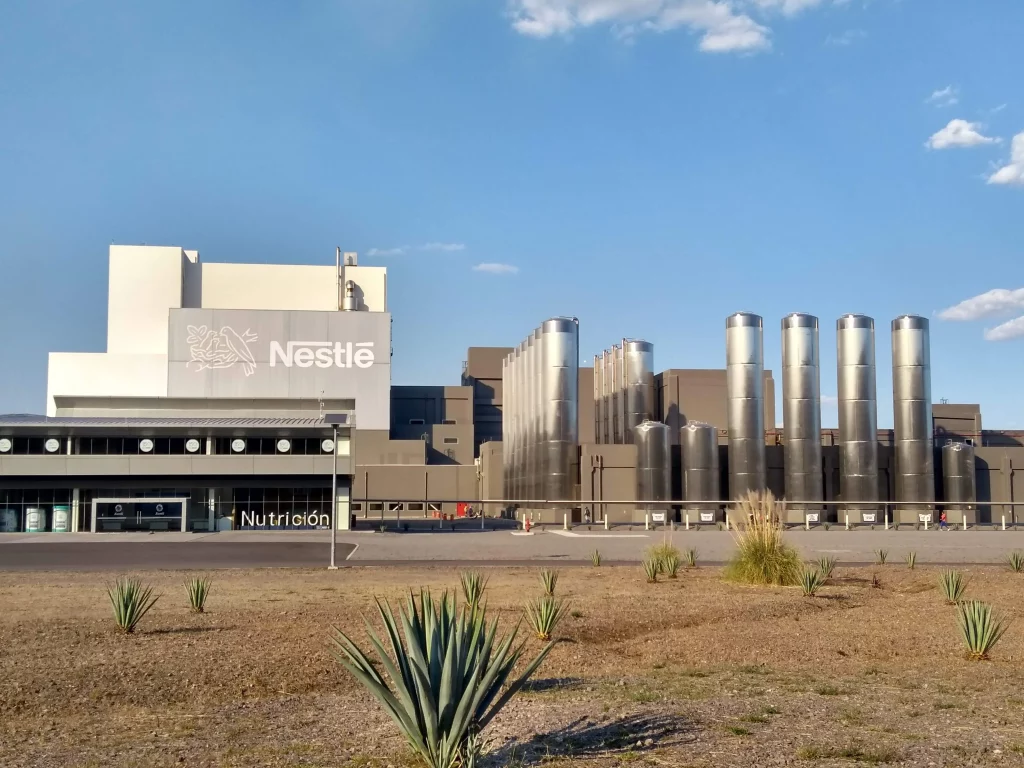 This authority results from Mexico's unparalleled worldwide relationships, geographical advantage, and strong economy. Treaties like the USMCA (United States-Mexico-Canada Agreement) place Mexico as an attractive destination for foreign investment. For example, from January to September 2021, foreign direct investment for the food and beverage industry was US$219M. Mexico is recognized for processing dairy, meat, corn, and bakery goods. It is the second-largest export market for consumer-ready products, just behind Canada.
Overall, the Mexico Food & Beverage industry is alive, strong, and with positive forecasts. We, as contractors, are evolving to understand their new needs and trends to offer facilities that match this growth. So, let's start with the challenges.
What Are The Main Challenges When Building A Food & Beverage Facility?
Materials. Material selection is critical. For starters, this industry's health and safety standards are strict and well-defined. And to add more complexity to the mix, you must consider the brand's grading production, as it will play an essential part in the required materials. One of the most employed materials or covering finishes in F&B facilities is stainless steel because it is easy to maintain while being neutral in touch with raw materials and finished products. However, this may vary depending on the facility type. When building in Mexico, we often look to 'localize' the materials our clients need to easily acquire them within Mexican territory. Sometimes, nevertheless, this is not possible.
Design. This one, too, is a material-related concern. The design team needs to ensure that the initial proposal considers multiple materials. You must offer your clients variations of their facility, providing alternatives that meet their desired goals.

This task is also related to 'localizing', as it is about finding ways to reduce costs by delivering various options based on the materials available in the country. Also, you must focus on making a functional building, meaning that you must remove any elements that don't add value to the design.

In this type of project, the production line must meet every criterion and be as streamlined as possible. The design must also cater to the facility's users. Design, as a result, needs to consider the well-being of the people working there, as in safety and usability.

Hygiene. As mentioned previously, the health conditions inside the facility are essential. The main concern is to ensure that the facilities-building environment does not encourage the growth of bacteria or accumulation of food and dust inside the main elements.

Guidelines. This type of manufacturing line has various rules and technical norms. We suggest developing these projects following the policies of the FDA (Food and Drug Administration) and the TIF (Federal Inspection) granted by the Secretary of Agriculture and Rural Development; these last guidelines are used when a project handles products related to the slaughter and processing of meat in Mexico.

Expansions. Building an expansion on an already existing plant without interrupting production is one of the biggest challenges in the industry. There's a lot of planning involved. It would be best if you created a very thorough plan that considers every player, including the facility end-users (your client's production team).

This collaboration will help you build the facility and simultaneously avoid setbacks in its production.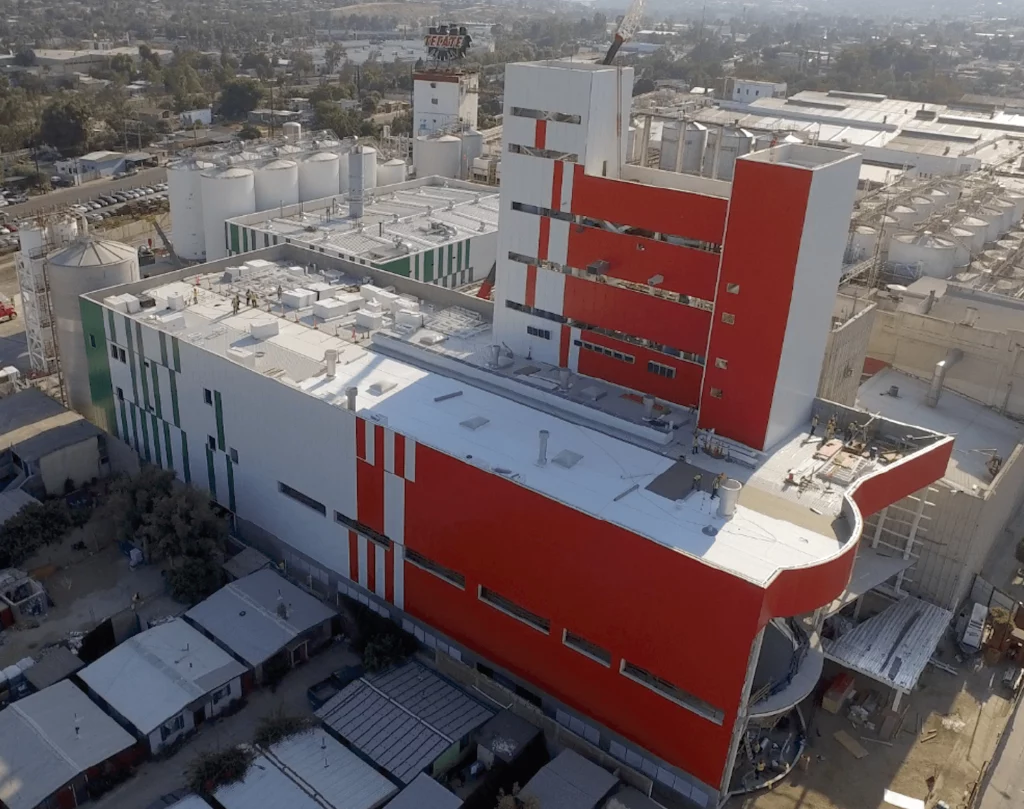 How To Build Food & Beverage Facilities With Success?
Considering the previous demands of Food & Beverage construction, these recommendations should be present in your project.
Understand your client. Appropriately understanding your client's vision will result in better planning. When everyone works towards the same goal, you get things done faster. No matter what project you are working on, impeccable planning will lead to better results.

That's the key to delivering the project on time, on budget, and complying with local regulations and the guidelines of buildings where food is handled.

Material and equipment supply. One of the main challenges in construction this year is material and equipment shortage. For this reason, you need to pay special attention to material and equipment supply planning and long lead items.

We suggest ordering materials considering setbacks and shortages for better and more realistic planning.

Collaboration. It would be best if you found the right allies. You must discover knowable subcontractors in the Food and Beverage sector that match your way of working. It's about finding reliable partners to help you fulfill the quality and demands of your client. Also, maintaining close communication with them is essential.

That's why having a centralized source of information, like BIM, is crucial. It will help you to keep the project up to date and help maintain transparency with collaborators, team members, and your client.

Design Technology. With 3D, you can easily detect the intersections between the different disciplines. It can give you an essential quantification and a clearer vision of the area to be built and the possible obstructions that we would have in the execution, especially when involving MEP Utilities and Special Production systems (steam, gas, etc.).

Lean Construction. It is our foundation for project management. We recommend implementing LEAN construction practices as your daily, short-term, and long-term planning tool. You can implement the Master plan, which will help you coordinate purchases, contracts, and place machinery, equipment, and personnel in place on time. With the daily huddle, big room, and look ahead, you can integrate, align and focus your entire team and contractors on the project objectives.

Lean Construction offers great value when you execute a project. It will help you plan according to delivery dates, production start dates, or equipment installation dates and monitor all levels of the project.
Our Experience
For 60 years, we have worked with great clients on designing and constructing cutting-edge Food & Beverage facilities. Each one of those was tailor-made according to our client's production type and business nature.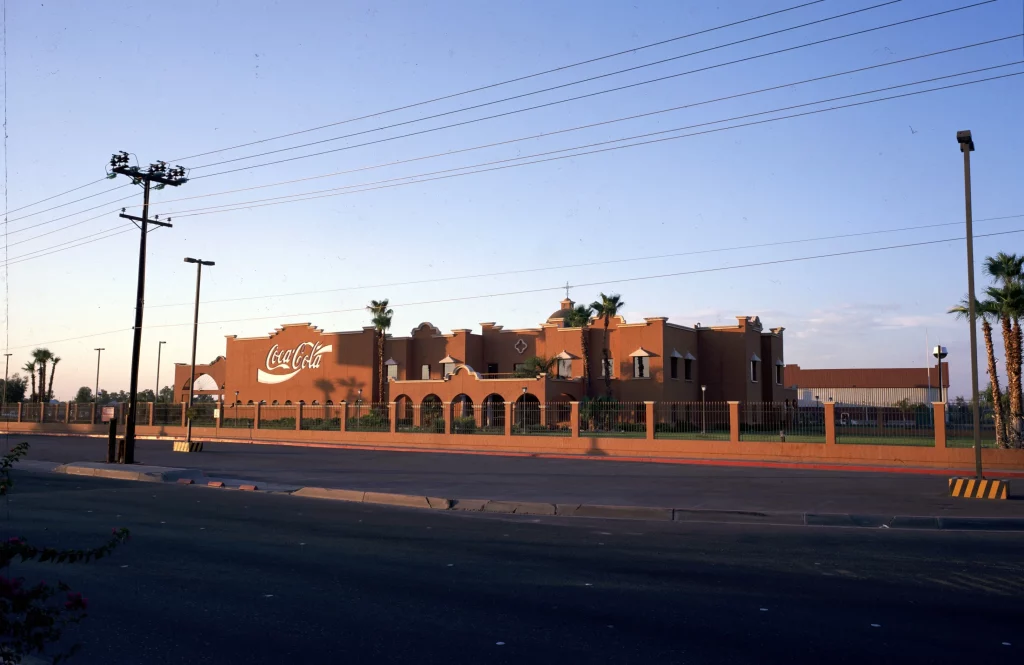 We have experience in the beverage industry, having built for brands like Heineken, Coca-Cola, and Constellation Brands. Also, we have developed facilities for products that require refrigeration and freezing chambers, as in the agriculture sector. Companies like Driscolls, Taylor Farms, and Empaque Quintana have benefited from this type of facility. And for the beef industry, we have built multiple slaughterhouses for brands like SuKarne.
Food & Beverage construction examples
Kellogg's 287,396.41 sq ft (26,700 m2) production facility. We developed the design and built the production hall, administrative office, utility rooms, and outdoor area in Mexicali. Our team worked in compliance with state and local environmental regulations. The food production integrity was ensured by working with FDA guidelines.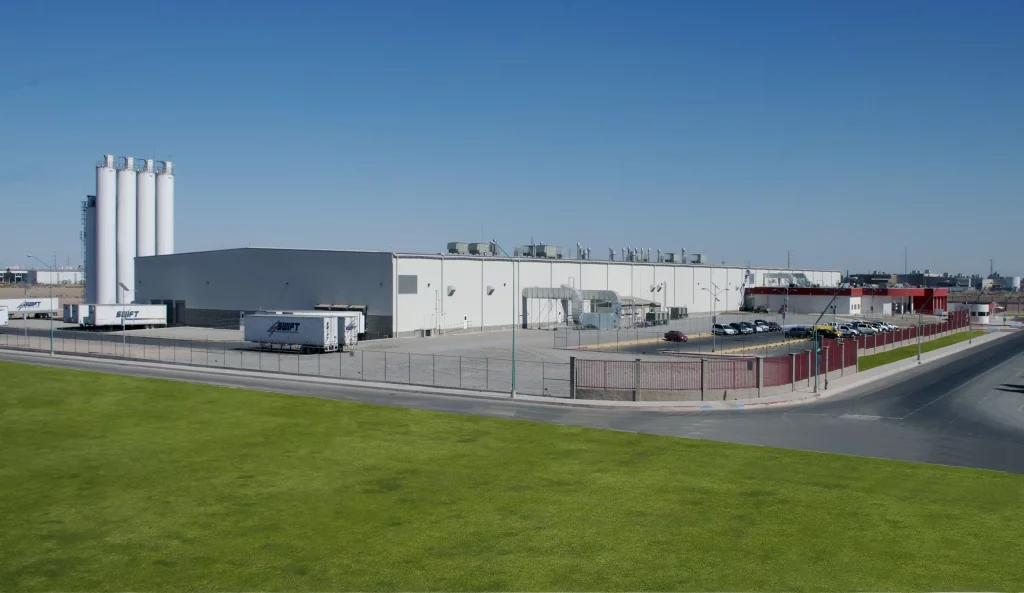 Constellation Brands' three-building production site. In every single one, we built concrete foundations, but each building had its own set of challenges. To comply with the OSHA/STPS guidelines, we closely reviewed the Safety and Hygiene Plan and communicated it to the suppliers, contractors, and direct labor that worked on the project.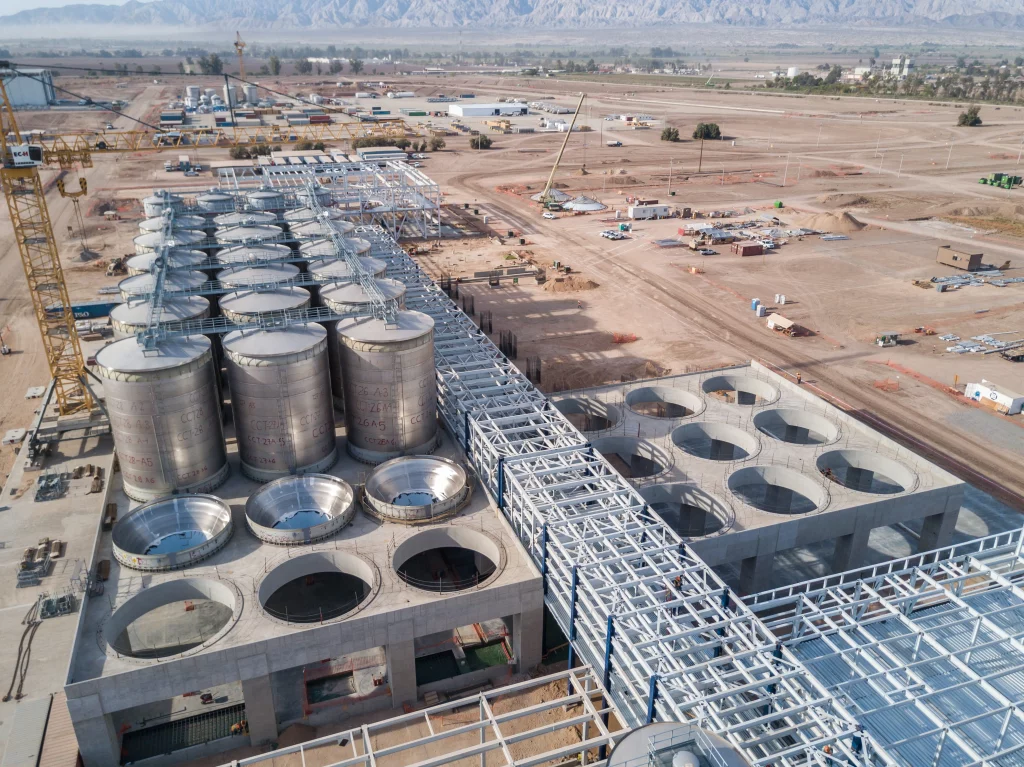 Wrapping Up…
Overall, the Mexico Food & Beverage industry is strong and constantly growing. Business owners are looking for ways to upscale their production by innovating their processes, expanding, and keeping a close eye on efficiency.
During these times, contractors have to keep up. It's time to innovate with creative design solutions that are as flexible as they are functional during the construction process. Also, with material supply shortages, you must correctly plan ahead.
Thanks to emerging technologies, now more than ever, it is easier and more accessible to develop robust plans that are possible to follow. So the time is now. Let's improve and deliver outstanding facilities!